Effective | Aggressive | Compassionate
Immigration Lawyer Atlanta
Tadeo & Silva Immigration Attorneys, Atlanta, Georgia.
LEGAL CONSULTATION
Book a consultation with us to answer all of your questions!
AFFORDABLE PAYMENT PLANS!
We understand that hiring an immigration lawyer in Atlanta can be one of the most stressful and costly moments in one's life. Our affordable legal fees and flexible payment plans relieve the stress without compromising the quality work and expertise that our attorneys bring to every immigration case.
SET GOALS AND HAVE A GAME PLAN!
Tadeo & Silva Immigration Attorneys pride themselves on being very hands-on with their clients and their family members to help them achieve their immigration goals. Communication is key! When you hire our team, you get honest, realistic expectations and an attorney that will ease the inevitable anxiety that comes with navigating the tough immigration system.
SERVING THE ATLANTA AREA AND BEYOND!
Whether you are in Atlanta or anywhere in the United States, Tadeo & Silva Immigration Attorneys are able to take your immigration case and give you the best results your case can get. Our team have managed cases from clients all over the country and internationally.
Citizenship (Naturalization) can be the most rewarding outcome for a client and his attorney. Usually this is the final step…
At Tadeo & Silva we understand the fear of having a family member in removal or deportation proceedings and that is why we fight…
Here at Tadeo & Silva Immigration Attorneys, we pride ourselves in helping families stay together. We understand what it means to be separated from your loved ones…
At Tadeo & Silva Immigration Attorneys, we pride ourselves in preparing strong and compelling inadmissibility waivers so that your loved one can stay in the U.S. …
Peter A. Tadeo is the founder and owner of Tadeo & Silva Immigration Attorneys. He handles a variety of matters in U.S. Immigration and Nationality Law. Mr. Tadeo understands the importance of having superb representation when it comes to immigration matters. Read More
Massiel Silva Tadeo is a partner and owner of Tadeo & Silva Immigration Attorneys. She specializes in removal (deportation) defense, family immigration, and hardship waivers. Mrs. Silva Tadeo was born in the Dominican Republic and she personally recognizes the challenges of our immigration laws. Read More
United States immigration laws are complex and confusing for anyone who isn't intimately familiar with the subject. However, clients who deal with immigration laws aren't looking to acquire legal experience in this field. They just want to become a lawful permanent resident or a citizen of the U.S., as well as help their relatives obtain legal status in the country. At the Tadeo & Silva Law Firm, we pride ourselves on knowing the ins and outs of immigration law and putting our extensive legal experience to work as your legal advocate. We use our experience helping families remain together or reunite in the U.S.
No issue is too complex or confusing for us to resolve. We have years of experience handling family-based permanent residency, deportation defenses, citizenship and hardship waiver applications, and more.
Choosing an experienced immigration lawyer in Atlanta is important. Choosing an experienced immigration lawyer who has a personal connection to immigration issues is even more vital. At Tadeo & Silva Law Firm, we understand what it is like to be fighting to stay in America, struggling to obtain permanent residency, or waiting for a family member to be granted permission to join us here in Georgia.
Tadeo & Silva know the challenges families face when trying to achieve their dream of living and working in the U.S., and they want to achieve their clients' immigration goals. That is why they work hard every day as immigration lawyers Atlanta. Even in the most challenging cases where circumstances are stacked against you, they are committed to fighting for each and every client who needs their help.
U.S. Citizenship and Immigration Services (USCIS) are responsible for granting and denying applications for permanent residency, and they expect perfection when applicants complete applications to stay in GA or anywhere in the United States. The agency also fights hard to deport anyone it has determined should not be in Georgia. That's why people trying to obtain a green card or fighting to remain in GA need an immigration lawyer Atlanta who is willing to fight for them.
Our attorneys are in good standing with the Georgia Bar and have plenty of experience in Atlanta's tough immigration courts. Tadeo & Silva are respected in the GA legal community. Please, do not take our word for it: look at our many client reviews, and rest assured that our attorneys provide the highest-quality legal representation for immigration cases in Georgia.
The attorneys at Tadeo & Silva know what is at stake with each case they accept. You and/or your family member may be fighting to stay in the country. You may be out of work due to permit issues. You may have a loved one being detained in an ICE facility. Our team of attorneys does not take these situations lightly. Working as a team, we advocate for you or your loved one's rights aggressively and quickly to obtain the most favorable results in every case.
Although Tadeo & Silva is a small firm, we are very strong. We devote ourselves to every single case we take on. Both Peter and Massiel are trial-tested and not afraid to take your case into the courtroom if necessary. Along with the experienced team at Tadeo & Silva Law Firm, both partners will stay in touch with you, frequently updating you at every stage of your case. 
We look forward to speaking with you. The consultation fee will be applied to the cost of your legal services.
Choose the Right Immigration Attorneys in Atlanta
The Best Immigration Lawyers in Atlanta
When looking for the best immigration lawyers in Atlanta, you have plenty of choices. Choosing the right legal representation for your case can be difficult, but we're here to guide you through your options for experienced immigration lawyers and help find the best fit for your situation. There are many different types of attorney, and even within the category of immigration attorneys, individual lawyers have their own specialties and areas of expertise. Some attorneys know the ins and out of business immigration, while others are better suited to guide you through your removal defense.
Continue reading to learn more and see what it's like as one of our clients. 
Finding the Right Immigration Attorney in Atlanta, Georgia
You may be wondering how to find the type of legal assistance you need. Immigration lawyers serve many purposes, but almost all of their work is related to people trying to enter or stay in the country. We also help those who are seeking permanent residency or citizenship to navigate the naturalization process.
Different circumstances require an individualized approach, and that's why you'll find a range of specialties even within the field of immigration law. Look for a local immigration lawyer with lots of experience in Atlanta if you or your loved ones:
Need a green card
Want to become a citizen
Need a visa to travel, work, or attend a US college
Received a removal notice or a notice to appear
Need to investigate legal status
Flexible Payment Options for Immigration Cases
After you have found an immigration law firm with the right experience in Atlanta that meets your requirements, you still need to consider the pricing structure and cost of their services. Not all law firms operate the same way when it comes to billing. Some charge clients flat fees (one set price) for common services and others charge varying rates according to the seriousness or complexity of the case.
Clients might be charged an hourly rate for a single case or arrange a retainer fee if you need a full-time lawyer on an ongoing basis. 
Contact us to request a consultation about your case today. We look forward to working with you!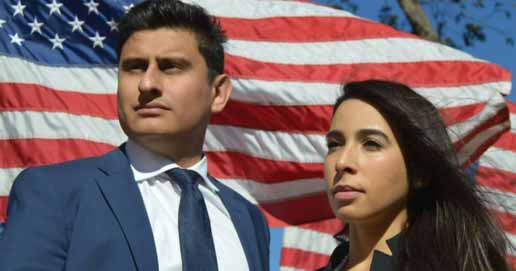 Tadeo & Silva Immigration Attorneys
3555 Koger Blvd Suite 120,
Duluth, GA 30096
Legal Consultation
Book a consultation with us to answer all of your questions!