Adjustment of Status Checklist
Author: Massiel Silva Tadeo, Founder, Tadeo & Silva
Attorney Massiel Silva Tadeo is a partner and owner at The Tadeo & Silva Law Firm. She specializes in removal (deportation) defense, family immigration, and hardship waivers. Published on: February 03, 2020, Last updated on: February 27, 2020.
The Adjustment of Status checklist may come in handy when you are filing your green card application to become a permanent resident. Though you do not submit the checklist with your Form I-485, it is helpful for ensuring you include all the necessary information.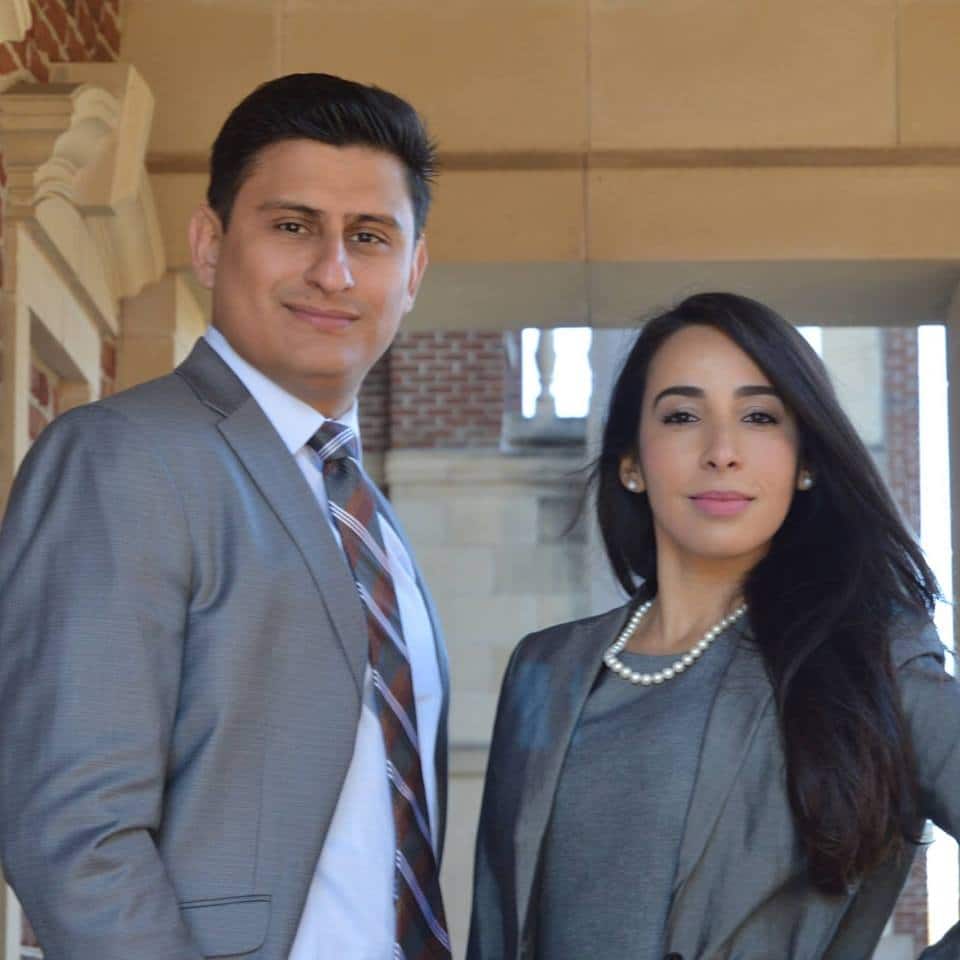 Call or email today to schedule your consultation.
Whether you are in Atlanta or anywhere in the United States, Tadeo & Silva is able to take your immigration case and give you the best results your case can get. Our attorneys have managed cases from clients all over the country and internationally.
Adjustment of Status: Form I-485 Checklist
Many individuals and families wish to relocate to the United States, and following an accurate adjustment of status can improve the likelihood of ultimately obtaining citizenship. Although there are a few direct methods, the easiest way is to apply for a change of status once you have been admitted. Adjustment of Status is the term the U.S. Citizenship and Immigration Services USCIS uses when you move from visa status to lawful status and get a green card.
Since individual cases vary, an attorney from Tadeo & Silva Immigration Attorneys can be instrumental in deciding what option is best for your case when you submit a petition for a permit through immigration services.
If you are currently in the U.S. under a nonimmigrant visa status (e.g., H-1B, E-2, L-1, and so on), then you have the ability to submit an adjustment of status application to alter this nonimmigrant status to immigrant status (permit). This is called "changing your status," and an adjustment of the status can help.
Checklist of Documents Needed for Adjustment of Status Application
There are multiple docs and forms needed for adjustment of status when trying to obtain permanent resident status in the United States. In order to change your status, you will need to submit a form I-485 Application to Register Permanent Resident or Adjust Status to USCIS, along with up-to-date and accurate supplementary documentation.
You also have to determine whether you are a principal applicant or derivative applicant since this terminology is used in the Adjustment of Status application. A principal applicant is the main or primary intending immigrant named on an immigrant petition.
The forms and additional docs required can be complex. It can also be easy to overlook or misunderstand some of the requirements. Hiring a qualified attorney is the simplest way to ensure that your application for adjustment of status contains all the necessary materials and information.
When Do You Need an Adjustment of Status Interview Checklist?
An adjustment of status interview checklist includes all of the requirements to move your status from a temporary visa by filling out a permanent green card application form. This is different than a visa transfer or a change from TN to H-1B status. It can help ensure you are prepared for your adjustment of status or green card interview at the USCIS office.
AOS Checklist USCIS
In addition to having a thorough AOS USCIS, an immigration attorney familiar with USCIS in Atlanta can provide valuable additional information. Developing a relationship with a reputable law firm early in the process can help you throughout answering the questions.
Get the Facts on the Adjustment of Status
Trusted immigration attorneys, ready to help you get your green card.
What Is Included With an AOS Checklist?
What documents are needed when completing an adjustment of status or AOS checklist? Much like with any immigration process, it helps to be totally prepared before submitting any forms.
Below is a list of documents you will likely require, but be sure to follow the most up-to-date instructions from USCIS or your immigration attorney.
Form I-485
Two photos of yourself (passport-style photographs) that adhere to the photo guidelines
Your green card petition approval notice
Copy of your birth certificate
Your I-94 arrival/departure card
The I-797 approval notice from your previous status
Medical examination results if required (applicants may have to pass a medical examination conducted by a USCIS approved doctor)
Appropriate filing fee
A copy of your government-issued identity document may also be necessary. The additional specifics may be required depending on your exact situation. Don't hesitate to ask questions and double-check your information when you are completing this important application.
If you are wondering how long it takes to get I-485 approved, it can take approximately from 8 months to 14 months or longer. The important factor, however, is the basis of adjustment of status in question and whether it is a family-based, employment-based green card, or another type of immigration. You can always check your case status online or make a case inquiry.
Review Your AOS Interview Checklist
Since the interview is the final step, you may not even require an AOS interview checklist. In fact, USCIS may not even require an interview.
In addition to the aforementioned required documents, you will need to bring a copy of your appointment notification and originals of any supporting documents that you submitted to USCIS. It is also wise to hire a translator if you are still learning English, as misunderstandings can result in a denial. You may also want to look for an immigration attorney who is fluent in your native language. At Tadeo & Silva, our office staff and abogados de migracion en Atlanta are fluent in both English and Spanish.
The more accurate your initial documentation, the more likely the process will go smoothly for you.
Green Card Interview Documents Checklist
When considering the green card interview documents checklist, it is good to remember the most extended wait during the green card is the wait for the priority date. Following that, the green card processing time usually takes about six months from the date you've filed your I-485 checklist.
Premium green card processing is unavailable for the form I-485. Rather, your adjustment of status processing time is at the mercy of the caseload of your service center.
Green Card Application Checklist
Unfortunately, even if you follow a green card application checklist, your status interview may not end with a decision. The USCIS officer may not be able to approve your green card case without additional evidence, such as employment authorization. In those situations, you will receive your decision by mail.
For example, for the employment-based green card, in addition to form I 485, several supporting documents have to be submitted to USCIS. You'll need a job offer letter which should confirm that the job on which the visa petition is based is available to you. Also, you may need to apply for a work permit and obtain an Employment Authorization Document (EAD). These and other acceptable evidence will prove the employment relationship and the individual's eligibility for adjustment of status.
AOS Checklists for Different Visa Types
The checklists vary for different visa types. Although the general requirements are the same, the additional documentation needed is specific to the method, which changes the checklist.
The U Visa Adjustment of Status – Includes the Following
The U visa checklist is beneficial for those holding nonimmigrant visas who have the following qualifications:
Crime victim
Assisted law enforcement for three years
Continuously resided in the U.S. during that amount of time
To apply for a change of status, you need to include them along with your petition.
Filing fee or a waiver request filed on Form I-912
Form I-765
Form I-131
Evidence of continuous physical presence in the U.S.
Form I-918 Supplement B
It is helpful to provide supplement evidence that shows you have complied with any and all legal assistance requests. For this type of visa, you may want to consult with a criminal attorney as well as an immigration attorney since the areas of law intersect with a U Visa.
Marriage Checklist
If you are a foreign-born who is married to a United States citizen, you may qualify for a marriage-based green card. However, you first have to make sure you are eligible for a marriage-based green card as well as the adjustment of status. When submitting a form I-485, you have to include supporting documents that will prove that.
To complete a marriage checklist, the petitioner should include the Marriage certificate along with the typical requirements. In this case, your spouse has to submit a Form I-130, Petition for Alien Relative, then I-864 the Affidavit of Support on Form I-864 for the immigrant, and a copy of your marriage certificate along with appropriate USCIS filing fees.
Form I-864 Affidavit of Support is a document usually from the same person sponsoring the family member who is seeking a green card. It means that a person is accepting financial responsibility for that family member and that he or she meets the income eligibility requirements. Since this is a family-based immigration case, consulting a law firm that specializes in family-based immigration is wise.
Do I have to file I-130 and I-485 together?
Filing form I-485 at the same time as Form I-130 is possible in certain situations. It is called one-step adjustment and it allows for some individuals to submit both petitions at the same time.
Instead of waiting for approval to adjusting your status, you can submit I-485 and I-130 forms concurrently. For example, if you are already in the United States and you meet some eligibility criteria for an adjustment of status application, you may submit these forms at the same time.
But, if you are not in the United States when you apply for a green card, you have to go through consular processing, so the one-step adjustment will not be available for you.
Reviewing a K1 AOS Checklist
A K1 AOS checklist is necessary for fiance visa holders wishing to enter the U.S. on a non-immigrant visa. A fiance visa provides you with an I-94 entry card that is valid for 90 days.
If you marry your fiance within 90 days, there are no other legal issues, and you submit your completed application in time, you should be eligible for a change of status. Otherwise, you may be required to leave the country.
VAWA Checklist
In addition to general documentation, a VAWA checklist requires a Form  I-360. This documents that you are a foreign-born individual who is married to an abusive U.S. citizen or a lawful permanent resident. It describes the battery or cruelty you have been subjected to.
For expert assistance in applying to adjust your immigration status, contact the attorneys at Tadeo & Silva.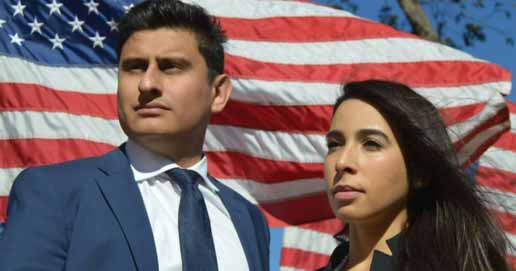 Tadeo & Silva Immigration Attorneys
3555 Koger Blvd Suite 120,
Duluth, GA 30096
Legal Consultation
Book a consultation with us to answer all of your questions!