Adjustment of Status for Parents of US Citizens: A Short Guide
Are you dealing with an adjustment of status for your parents? Tadeo & Silva Immigration Attorneys may be able to assist you. Speak to us today!
Author: Massiel Silva Tadeo, Founder, Tadeo & Silva
Attorney Massiel Silva Tadeo is a partner and owner at The Tadeo & Silva Law Firm. She specializes in removal (deportation) defense, family immigration, and hardship waivers. Updated on: December 08, 2022.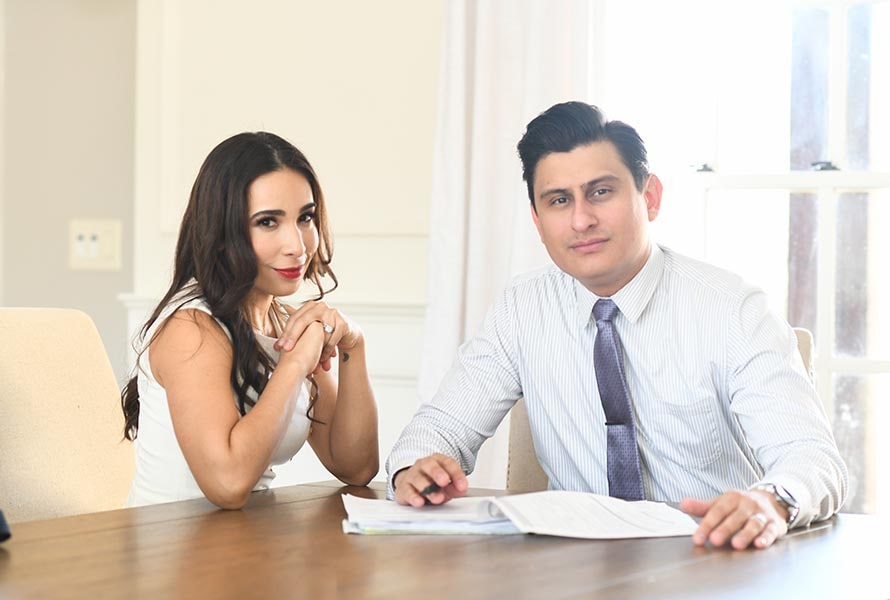 Contact us today to schedule your consultation.
What Is Adjustment of Status?
Adjustment of Status is a process that enables foreign nationals in the United States and those qualified for a legal immigrant visa to seek lawful permanent resident status with the United States Citizenship and Immigration Services (USCIS).
The process allows the applicant, who entered the US on a non-immigrant visa, to apply for and obtain a green card without having to travel back to their country of origin.
Only a small number of immigrants are eligible to adjust their status. For family-based adjustment of status, the process is limited to immediate relatives of US citizens, including parents, spouses, or minor children.
So, if you're an adult US citizen and you'd like to bring your parents, who are foreign nationals, to the US to live permanently, this process could help.
Read on to learn how the adjustment of status process for parents works and how a green card lawyer can help you.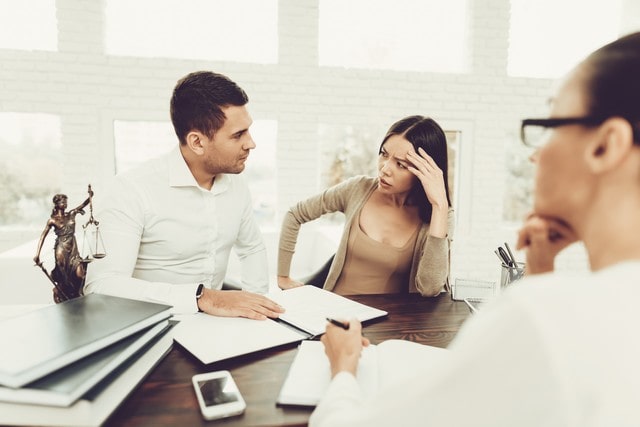 Qualification for Adjustment of Status
To qualify for adjustment of status, your parents would need to satisfy the following requirements:
Be Physically Present in the United States
Applicants for adjustment of status need to be within the United States while applying for adjustment of status until the process is complete.
Entered the United States Lawfully
Lawful entry indicates that the adjustment of status applicant was legally paroled or admitted into the United States. For many individuals, this entails entering the United States with proper documentation, such as a non-immigrant visa and face-to-face interaction with a United States immigration officer, who verified their entry.
How to Apply for Adjustment of Status for Parents
Since your parents qualify as your immediate relatives under the eligible green card categories, the adjustment of status process for them is pretty straightforward.
You can begin the process by filing an immigrant visa petition via I-130, Petition for Alien Relative on their behalf. Generally, applicants would need to wait for their immigration petition to be approved and confirm the availability of family visas in their category before filing Form I-485, Application to Register Permanent Residence, or Adjust Status. However, because visas are always accessible for immediate relatives of US citizens, you can file both forms concurrently to save time.
After filing the forms, the USCIS will notify your parents about their biometrics services appointment at an Application Support Center. The officials would collect their fingerprints, photograph, and signature and use that information to verify their identity and conduct background checks on them.
If your parents are invited to an interview with the USCIS officials, you would need to attend the interview with them as their sponsor. Be sure to take original copies of all the documents you used in your application with you.
What Happens After the Interview?
After the USCIS interview, you (your parents) may be required to provide additional documents. The notice you receive will specify the documents required and the deadline for submission. It is critical to comply with the request within the stipulated time, or the USCIS would likely reject the adjustment of status application.
If no additional documents are needed, all that you and the applicant(s) need to do is wait for the USCIS decision. While you wait, you can monitor the progress of the application online or call the USCIS for updates.
Once they reach a decision, the USCIS will notify the applicant(s). Your parents will receive their green cards after a while if the application succeeds. Otherwise, they'll receive information about why their application was denied and whether the decision can be appealed, although this is usually not the case.
What Happens if the Adjustment of Status Application Is Denied?
Ordinarily, parents of US citizens are eligible to remain in the country while their adjustment of status application is being processed. Their stay remains valid even if the visa with which they came to the US has expired. However, if the USCIS rejects the application, they might need to leave the country immediately unless they still have a valid visa. If they still have time left on their visa, they can reapply to adjust their status as long as there are no legal impediments to their application.
Alternatively, the applicant could petition the USCIS to reopen the case by filing a Motion to Reopen or Reconsider via Form I-290B.
This option could work if you think the denial was due to a mistake of the USCIS official and not for any other reason for disqualification under immigration law. It is therefore important to speak to seasoned immigration attorneys who can assist you with determining your eligibility and navigating the adjustment process.
How an Immigration Law Attorney Can Help
Adjustment of status for parents of a US citizen is perhaps one of the most straightforward processes under US immigration law. However, there are still lots of regulations to navigate and paperwork to prepare and file.
Any errors or omissions throughout the process might lead to a denial of the application. Therefore your parents' application should contain the correct information and fulfill the USCIS requirements. This way, you can avoid spending time and resources on an application that would eventually be denied and prevent the possible deportation of your parents.
Without professional help, it may be difficult to achieve this, so consider seeking help from an immigration law attorney. Your attorney can help ensure that the process is as seamless as possible by: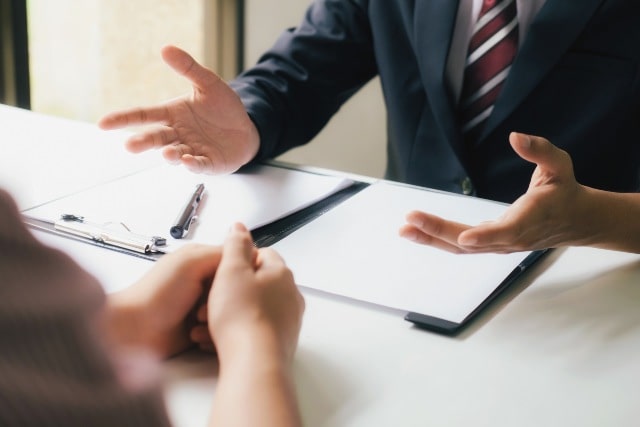 Helping to complete the necessary immigration forms with the information you or your parents provide and filing them on your behalf.
Receiving and responding to USCIS correspondence.
Filing a motion to reopen or reconsider at the USCIS if the application was denied.
Denial is more likely when you do not work with an attorney, so consider getting one before you begin the process. You do not have to wait till things go wrong before seeking professional legal help.
Get Help With Your Adjustment of Status Application at Tadeo & Silva Immigration Attorneys
If you have further questions about the process for adjusting status or any other issue of US or Georgia immigration laws, we'd love to help. We are a team of diligent immigration attorneys, and we're committed to reuniting families via the immigration process. Contact us today for personalized legal advice and solutions to your immigration issues. We'd love to hear from you.
Contact us
Legal Consultation
Book a consultation with us to answer all of your questions!