A Comprehensive Guide to Adjustment of Status Timeline
Tadeo & Silva Immigration Attorneys offer their clients a comprehensive guide to help them adhere to the Adjustment of Status Timeline. Call us for information.
Author: Massiel Silva Tadeo, Founder, Tadeo & Silva
Attorney Massiel Silva Tadeo is a partner and owner at The Tadeo & Silva Law Firm. She specializes in removal (deportation) defense, family immigration, and hardship waivers. Updated on: January 25, 2023.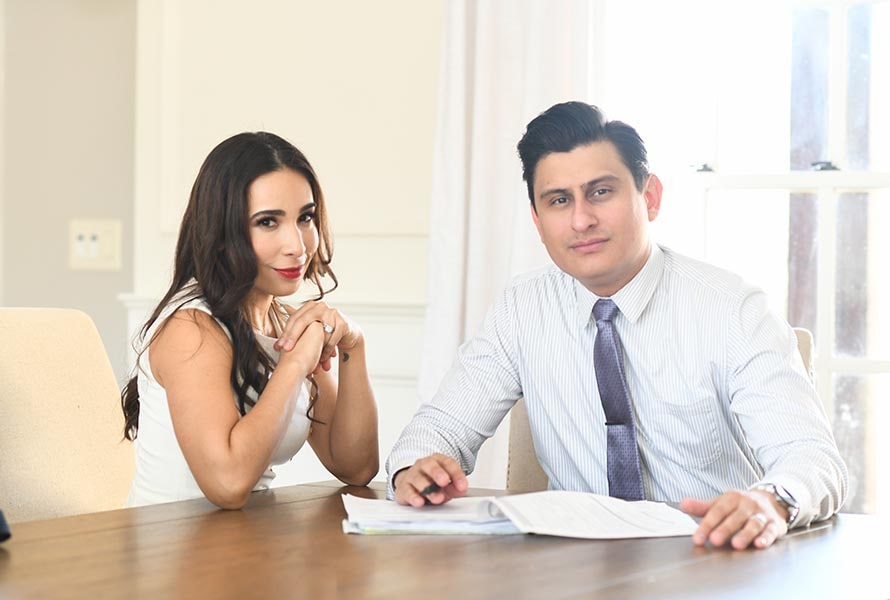 Contact us today to schedule your consultation.
What Does Adjustment of Status Mean? 
Adjustment of status refers to the process of applying for lawful permanent resident status in the USA. This process is for people who are already in the USA and who entered legally using a visa.
If the adjustment of status process is successful, you are recognized as a US permanent resident. This means that you can live and work freely across the USA. So who qualifies for adjustment of status? How long will it take, and how can our attorneys help you? Learn all this and more in this article!
Who Is Eligible for Adjustment of Status?
There are multiple green card categories. These include green cards through family, employment, special immigrant, refugee or asylee status, victims of abuse, registry, and human trafficking and crime victims. A few of these categories have been summarized below:
Family
Certain family members of US citizens or legal permanent residents can obtain a green card. The green card holder is free to live and work anywhere in the USA.
Additionally, if you are getting married to a US citizen or legal permanent resident, you can get a green card. This type of green card may fall under the IR6 green card category. You can apply for US citizenship once your status has been adjusted successfully and you have continuously resided in the US as a lawful permanent resident for a period of three years immediately preceding the date of application for naturalization.
Employment
If you are a first, second, or third preference immigrant employee, a physician with a national interest waiver, or an immigrant investor, you are eligible for adjustment of status.
Special Immigration
If you are a special immigrant juvenile, religious worker or fall under other special immigrant categories, you also qualify for adjustment of status.
Who Cannot File Form I-485?
Form I-485 is better known as the "adjustment of status" form. This is used when an individual has met certain requirements and is ready to file for permanent residency. However, some individuals are barred from filing it.
You cannot file the I-485 form if you fall under any of these categories:
If you are a foreign immigrant and are not currently in the USA

If you entered the US using a C-1/D visa (crewmember and transit visa)

If you passed through the US on your way to another country

If you are admitted into the US as an informant or witness

If you are deportable due to involvement in crime, terrorist activities, and other ways of breaking the law

If you are a foreign national, who entered the US using a nonimmigrant fiance visa but failed to marry the US citizen who petitioned
Adjustment of Status Process
The US citizenship and immigration services may take more time than you anticipate. You can expect your adjustment of status to take a few months to many years, depending on various issues. Understanding the adjustment of status process is vital to know what to expect at every step.
Once you file the I-485 form, you will receive a notification that the USCIS has received your request.
The USCIS then sends a notice of action (NOA) to inform you of your biometrics appointment. The USCIS letter informs you when and where to go for the appointment, where the agents will take your fingerprints and start the process.
You will receive another notice if you are supposed to attend an interview.
After completing the above processes, the USCIS usually communicates its decision within a couple of months.
How Long Does it Take for I-485 to Be Approved in 2022?
The processing of form I-485 ends when you receive your permanent residence. The process can take anywhere between 8 to 14 months after you file your documents. USCIS then mails your green card.
The timelines vary depending on various factors and circumstances unique to your case. That's why it is essential to ensure that your adjustment of status checklist is complete before handing in your adjustment of status forms.
Factors Affecting Adjustment of Status Timeline
The main issue that affects the adjustment of status processing is the workload the local USCIS office may be dealing with. The bulkier the workload, the more time your request will take before they process it.
Your process can also take longer if you make errors on the government forms you filled out. If you are yet to fulfill all the eligibility requirements or submit all the supporting documents, in that case as well, your case will take time. 
Another factor that affects how much time it takes is whether you are required to attend an adjustment of status interview.
You'll also have to wait longer if you apply for a status adjustment from areas with a high fraud rate.
What Is the Difference Between a Green Card and an Adjustment of Status?
When you are applying for adjustment of status, you need to already be physically present in the USA to apply for adjusting status. However, you can apply for a green card from outside the USA. Once your green card application is successful, you receive a visa to enter the USA and live or work legally.
The process of applying for a Green card when you are outside is known as consular processing. You can also use this method if you are ineligible to update your status in the USA.
What Is the 90-Day Rule for Adjustment of Status?
Temporary visa holders can stay in the US for a limited time. The 90-day rule is in place to ensure that temporary and nonimmigrant visa holders do not engage in activities that are inconsistent with their nonimmigrant status.
Therefore as a nonimmigrant visa holder engaging in activities that can lead to a change of status will lead to serious investigation. If a nonimmigrant visa holder plans to get married to a US legal resident or citizen within 90 days, it will look suspicious, and they will be scrutinized for green card fraud.
How Can Our Attorneys Help You With Your Adjustment of Status Application?
The entire process, from the application of adjustment of status to approval, may be long and stressful. That is why you need an experienced immigration lawyer who can offer you legal advice and representation throughout the process.
You can count on our team of immigration professionals to track your adjustment of status application. If your petition is rejected, we can advise you on how to proceed.
Additionally, our attorneys can help you if you are facing the deportation process. We gather information and help your case.
Visit our law firm so that we can discuss how our immigration lawyer in Atlanta can assist you.
Contact us today, and your case will be in safe hands. 
Contact us
Legal Consultation
Book a consultation with us to answer all of your questions!