Your Atlanta Asylum Lawyer from Tadeo & Silva Immigration Attorneys provides information and advice during a difficult time. Call us for assistance today.
Author: Massiel Silva Tadeo, Founder, Tadeo & Silva
Attorney Massiel Silva Tadeo is a partner and owner at The Tadeo & Silva Law Firm. She specializes in removal (deportation) defense, family immigration, and hardship waivers. Updated on: June 14, 2019.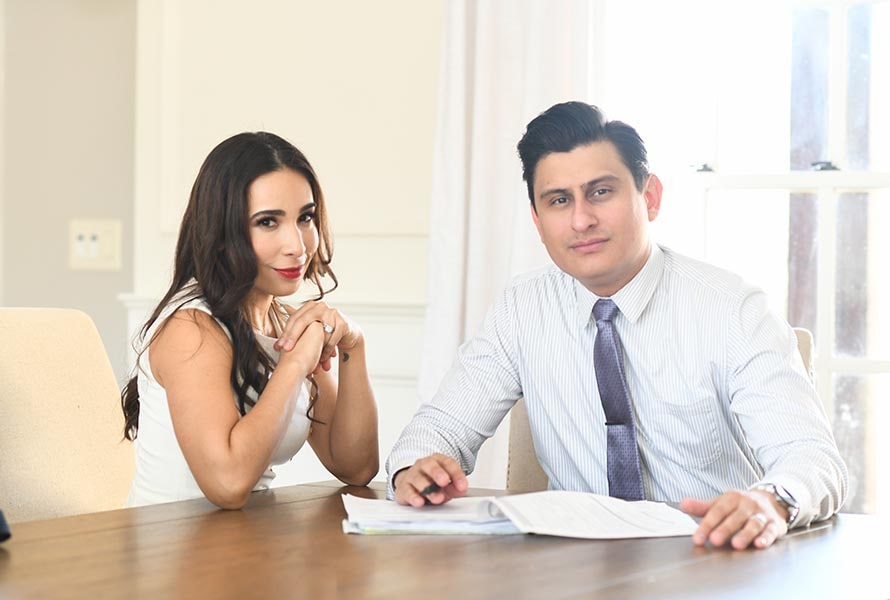 Contact us today to schedule your consultation.
Atlanta Refugee & Asylum Lawyer
According to United States law (8 U.S.C. § 1158), people who cannot return to their native country because of persecution for their race, religion, political beliefs, nationality, or membership in a specific social group are entitled to asylum.
Persons seeking asylum must meet several eligibility conditions, pass the screening process, and submit the correct paperwork to be granted asylum.
An Atlanta asylum attorney can assist you in applying for asylum, advise you during the process, and represent you in court. Schedule a consultation with Tadeo & Silva Immigration Attorneys today to get started with your asylum petition.
Asylum can be considered to be a form of protection that allows individuals the freedom to live in the USA without fear of persecution or harm. People fleeing their home country are allowed by US law to apply for asylum.
Once a person is granted asylum, they are:
Authorized to work in the US
Can apply for a Social Security number
May petition to bring family members to the US
May be eligible for government aid or programs
They can apply for permanent residence under the green card categories AS1-3, Y1-16, or Y64 after one year
If you need further clarification on asylum, you can contact an asylum lawyer.
Types of Asylum Offered in the United States
Three types of immigrant asylum are offered to qualified applicants in the US. The asylum types are affirmative, defensive, and humanitarian asylum.
Affirmative asylum is for a person seeking protection and residence in the United States because of the threat and fear of persecution or torture in their home country.
Defensive asylum is for someone who has already entered the US and now faces deportation, but there is a credible threat and fear of persecution in their home country. The person may have violated their immigration status, attempted to enter the US illegally, and been caught by US Customs and Border Control.
Humanitarian asylum is for refugees that flee their country of nationality and seek asylum in the US because they are unable or unwilling to return to their home country due to past persecution or fear of persecution or torture for reasons of race, religion, nationality, or membership in a particular social group or political opinion.
In all asylum cases, the person must have a "well-founded" or "credible" fear of persecution or torture in their home country to be considered for asylum.
Tadeo & Silva Immigration Attorneys can help you determine which asylum category applies to your situation. Reach out to us today!
Asylum seekers must file for asylum within one year of their last arrival in the US unless they can show changed circumstances that materially affect their eligibility.
Eligibility for Affirmative Asylum
To be eligible to apply for affirmative asylum, a person must:
Not be undergoing any removal proceedings
Be present in the US at the time of the application and throughout the process
Apply for asylum within one year of arriving in the US
To formally apply for asylum with the USCIS, you or your attorney must submit the appropriate paperwork. Any asylum candidate can also petition for spouses or unmarried children under 21 at the time of their application.
Eligibility for Defensive Asylum
A person undergoing removal proceedings may seek asylum defensively by applying with an immigration judge at the Department of Justice's Executive Office for Immigration Review (EOIR).
Asylum seekers who arrive at a US port of entry or enter the United States without inspection must apply through the defensive asylum process.
Eligibility for Humanitarian Asylum
Under INA Section 207, a person that is outside the United States may apply for asylum status and receive humanitarian relief if they have suffered past persecution or torture or have a well-founded fear of persecution or torture in their home country.
Immigrant juveniles that have been abused, abandoned, or neglected by their parents are eligible to receive Special Immigrant Juvenile Status (SJIS) and can be granted permanent resident status in the U.S.
How the Atlanta Asylum Process Works
As soon as the USCIS receives your asylum application, it will review it and assign it to an asylum officer, an individual who performs the role of an asylum pre-screening officer (APSO). You will receive an acknowledgment receipt for your application and your asylum officer's name and contact information. The asylum officer will have the asylum applicant complete the following:
Background Check
Fingerprinting
An asylum interview
What Happens in an Asylum Interview?
You will receive a notice for your interview with the date, location, and time. The asylum officer will talk with you, hear your story, and ask questions. The asylum officer interviewing you will assess three things:
Whether you meet the INA's definition of an asylum seeker or a refugee
Whether you have any existing situations that would bar your eligibility for asylum
Certain individuals are automatically precluded from seeking asylum even if they meet the requirements above, including individuals who have:
Been convicted of a serious crime or a serious nonpolitical crime outside the US
Been terrorists or could endanger security in the US
Been offered permanent resident status or citizenship in another country
Failed to apply within one year of entering the US
Participated in the persecution of others
Whether or not you have a well-founded or credible fear of persecution
At the end of the interview, you or your asylum lawyer may make a statement. Your statement should include any additional details or information you feel is essential to your case.
Applicants will be notified by NOID USCIS if their affirmative asylum petitions are denied or if they are found ineligible, and their cases will be referred to the Atlanta immigration court.
Defensive Asylum Process
When an immigrant is in the process of removal from the United States and requests asylum, the case is referred to the Atlanta Immigration Court. The court will assign a judge in Atlanta Ga to hear the applicant's petition and reasons for fear of persecution or torture in their home country.
A defense asylum applicant will be removed from the United States if officials determine their claims are not credible.
Humanitarian Asylum Process
Refugees seeking asylum must register with the United Nations High Commissioner for Refugees (UNHCR) in their destination country before being considered for asylum. The UNHCR will determine if they qualify for refugee status.
Asylum applications are received by the Resettlement Support Center (RSC) of the Department of State and prepared for submission to US Citizenship and Immigration Services (USCIS) for review, screening, and interviews.
How Atlanta Asylum Lawyers Can Help You
Asylum is not an easy process, and you may face many challenges. An experienced Atlanta asylum attorney can:
Explain the asylum or refugee process
File the asylum or refugee application
Prepare you for the asylum interview and accompany you
Communicate with government agencies on your behalf
Represent you at an appeal or deportation hearing if your application is denied
The lawyer you hire should have extensive and current experience in immigration and asylum law. They should also be well informed of current changes to the laws due to an immigration executive order or the judiciary process. The right legal team from an immigration legal practice can make a huge difference regarding your asylum case in the US.
We understand that you have endured many hardships and may be confused by the Asylum process. Tadeo & Silva Immigration Attorneys can assist you in navigating this complicated process. Our team can assist you in filing your asylum application and represent you throughout the asylum process.
Call us at 404-975-2762 to book a free consultation.
Contact us
Legal Consultation
Book a consultation with us to answer all of your questions!