Atlanta City Detention Center
Author: Peter A. Tadeo, Founder, Tadeo & Silva
Attorney Peter A. Tadeo is the founder and owner of The Tadeo & Silva Law Firm. He handles a variety of matters in U.S. Immigration and Nationality Law. Published on: May 7, 2018, Last updated on: June 14, 2019.
UPDATE: The Atlanta City Detention Center has been effectively closed as a detainment facility for ICE. Following an executive order by Atlanta Mayor Keisha Lance Bottoms, the facility began to transfer inmates to other facilities in nearby areas such as Clayton County.  
Background on the Atlanta City Detention Center
The Atlanta Detention Justice Center is also known as the Atlanta City Jail. The Atlanta City Jail is also a contract detention center for the Immigration and Customs Enforcement Service. The Detention Justice Center holds approximately 160 ICE detainees. Most of the detainees are adult males.
As you are likely aware, ICE arrests under the Trump Administration have sharply increased. You may also be aware that Atlanta and Georgia are areas that have seen significant activity with regards to ICE enforcement actions. Being detained by ICE, for whatever reason, is one of the most terrifying experiences a person can go through. Before you know it, your whole life can be flipped upside down putting significant stress on you and your family.
Whether your loved one is being held at the Atlanta City Detention Center or another detention center in Georgia, Tadeo & Silva are here to help. Our immigration lawyer Atlanta specialists understand the seriousness of the situation and are committed to fighting for you and your family. We hope this information is informative and please don't hesitate to reach out if you have questions about the Atlanta City Detention Center, detention bond, or other immigration issues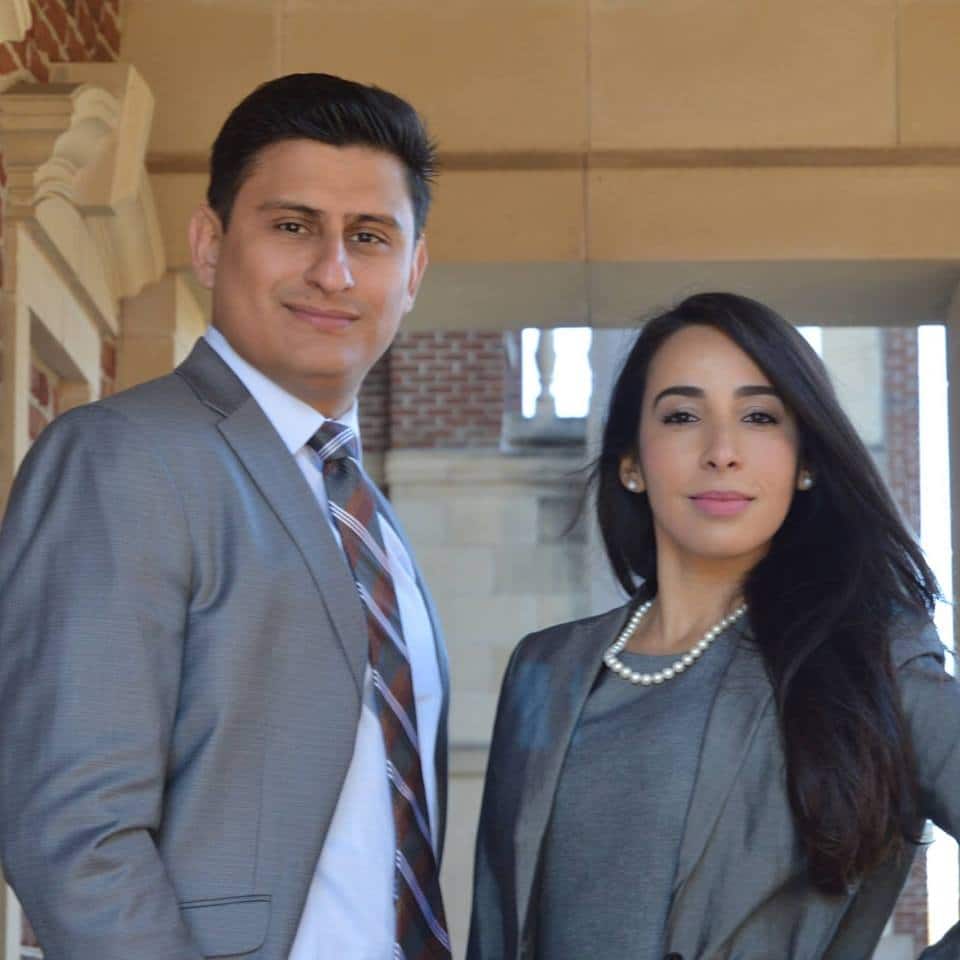 Call or email today to schedule your consultation.
Whether you are in Atlanta or anywhere in the United States, Tadeo & Silva is able to take your immigration case and give you the best results your case can get. Our attorneys have managed cases from clients all over the country and internationally.
Atlanta City Detention Center Information
Atlanta built the City Jail in 1995; the jail continued holding ICE detainees, a practice that began earlier in 1991. The City Jail is an eight-story structure with 500,000 square feet of interior space. The facility holds up to 1,314 inmates. Cells are two-person pods. The facility has a chapel, gym, barbershop, library, and commissary. There are enclosed exercise areas; inmates get one hour on alternating days.
The Center has a midtown location near the Georgia State and Garnett MARTA station, and Rte 210. To locate an inmate you can use the locator system with the Alien Number or Biographic data, call (404) 893-1210 between the hours of 8 a.m. and 4 p.m. To contact an inmate you can call (404) 865-8099.
Atlanta City Detention Center (ACDC)
254 Peachtree Street Southwest
Atlanta, GA 30303
Phone: (404) 893-1210
A detainee may be eligible for release by posting an immigration bond to ensure his or her appearance for immigration proceedings. A bond is an amount of money that the government holds to guarantee the individual's appearance at court. If the individual fails to appear, then the bond will be forfeit, and the government will arrest the individual for failure to appear when ordered.
Any permanent resident or citizen can post the bond. The first step is to consult the case officer to determine if the detainee can get released on bond. If the officer agrees that he or she is eligible, then you can post a bond and request release. The best way to post a bond is at an ICE field office. Atlanta detainees can get the fastest bond release at the Atlanta field office.
Atlanta ERO Field Office
180 Spring Street SW
Atlanta, Ga 30303
Eligibility for a bond depends on the circumstances and the officer's information. Persons likely to get released on bond are those with the below-listed criteria.
No criminal history
Good chance of success at the deportation hearing
Immigration court consists of a hearing before an immigration judge. The Judge, government reps, and defense attorneys appear at the courtroom. The detainee remains at the detention facility and participates through voice and video. The detainee may wait up to three weeks or more while the ICE prepares the case. In a recent year, the average time for ICE filing in the immigration court and completing the hearing was 62 days.
Atlanta ICE Court Contact information

If you need information about a detainee, call (404) 893-1210 between the hours of 7 a.m. and 5 p.m. Be ready to use the ICE Locator by providing individual's first, last and hyphenated names, any aliases, date of birth and country of birth. 
254 Peachtree Street Southwest
Atlanta, GA 30303
(404) 893-1210
Hours of Visitation at Atlanta City Detention Center

Friends and Family Visits- Wednesdays and Sundays: 8:30 a.m. – 9 p.m.

Visitors are advised allowing 45 minutes to get through security and waiting in lines.
The BIA or Board of Immigration Appeals hears cases in which deportation was ordered that challenge on the grounds of law, procedural and fact error. The BIA usually performs paper reviews of cases. It has the power to order full briefs and oral arguments. The BIA has nationwide jurisdiction, and it is the highest administrative immigration court. To contact the BIS about matters involved in the Atlanta Detention Center call (703) 605-1007 for recorded information and a live response during regular office hours.
Atlanta Immigration Detention Center
Atlanta City Detention Center has a dwindling budget and personnel problems that have left it understaffed. Guards must oversee far too many inmates. There have been attacks, violence, and severe injury to inmates and security personnel.
Stewart Detention Center represents the low end of just results in ICE detentions; the isolated location leaves the already poor and cash-strapped detainees without access to nearby immigration attorneys Atlanta has available. The result is among the lowest rates of release on bond, longest times held in detention, and highest rates of deportation.
Aggressive Help with Atlanta City Detention Center Holds
Tadeo & Silva, immigration attorneys in Atlanta are an experienced team ready to fight for you and your family.
Atlanta Pretrial Detention Center
In a recent year, the average stay for ICE detainees was 23 days before transfer. The transfers resulted in relocation to other ICE facilities, deportation, release pending hearing, or transferred from ICE control for various reasons.
The Atlanta Pretrial Detention Center made news last year when an inmate escaped by maneuvering to an outside area and climbing a fence. The inmate held on a traffic violation, and outside warrants, was captured shortly after the escape.
Atlanta Pretrial Detention Center in the News
In early Summer 2018, some candidates have aggressively postured as the 'anti-immigration' voice. Lt. Casey Cagle is one of them, who is pursuing a revised version of SB 452, which would require prosecutors to determine whether people facing sentencing in Georgia's courts are here illegally and subsequently notify federal immigration authorities.
Opponents of the revised SB 452 who include Asian Americans Advancing Justice Atlanta, the ACLU of Georiga, Coalition of Refugee Service Agencies, Georgia Association of Latino Elected Officials, the Georgia and Alabama chapter of American Immigration Lawyers Association and the Georgia NAACP jointly sent an open letter to Facebook and Amazon recently. The goal of the letter, sent to large dynamic companies who happen to be looking at Georgia to expand is to bring awareness to the potentially unwelcoming climate orchestrated by some in the State.
Lt. Cagle has made MS-13, a Salvadoran street gang, the centerpiece of his advertising efforts and justification for SB 452. However, the gang's footprint is largely isolated to a number of specific regions in the United States including New York, Virginia, LA, and Washington D.C. – but not Georgia.
Atlanta City Detention Center Help
Dedicated, experienced and here to help you achieve your immigration goals. Contact our team of trusted immigration attorneys in Atlanta.
The US Immigration and Customs Enforcement (
ICE
) is a law enforcement organization whose mission covers nearly 400 federal laws. They manage legal immigration, and they enforce the borders against crime, smuggling, illegal drugs, terrorism, and illegal immigration.
The ICE facilities in the city of Atlanta are the Atlanta City Detention Center and the Atlanta Field Office.
Atlanta City Detention Center
254 Peachtree Street Southwest
Atlanta, GA 30303
(404) 893-1210
Atlanta Field Office
180 Ted Turner Dr. SW Suite 522
Atlanta, GA, 30303
Phone: (404) 893-1210
Area of Responsibility: Georgia, North Carolina, South Carolina
Email: [email protected]
Atlanta City Detention Center Expertise
Experienced in helping detainees get back to their families. Contact our team of trusted immigration attorneys in Atlanta.
Detention Centers in Georgia
When searching for someone in the Atlanta area that may be held on an immigration matter, you should start with the Atlanta City Detention Center. If you can't locate them at the Atlanta facility, then they may be held at another detention facility in a nearby area.
You should look at the nearby detention facilities, as listed below:
Atlanta City Detention Center (ACDC)
254 Peachtree Street Southwest
Atlanta, GA 30303
Phone: (404) 893-1210
Irwin County Detention Center
132 Cotton Drive
Ocilla, Georgia 31774
Phone: (229) 468-4121
Stewart Detention Center
146 CCA Road
Lumpkin, GA 31815
Phone: (229) 838-5000
Folkston ICE Processing Center
3026 Hwy 252 E
Folkston, GA 31537
Phone: (912) 496-6905
Finding a detainee can be difficult. The ICE records must get the information into their system, and then it must match your description. Once held, the ICE uses the Alien ID number for each person. The Alien ID number is the best way to locate a detainee. If you do not yet know the ID, then you must provide details including name, alias names, date of birth, country of birth.
The ICE system uses the Alien ID number in their locator system. The best way to find a detainee is to input their Alien ID into the ICE locator. If you do not have the Alien ID or if the detainee does not have an alien ID, then you must locate the number in the green card or other documents, or search by Biographical Information.
To do a Bio search, you must enter the exact name, country of birth, and date of birth. If you cannot locate your party by ID and Biography, then you must try some other approaches, as follows below.
Wait and try again- sometimes there is a delay in entering a detainee into the system
Wait for release- the detainee must authorize the release of information; detainees that cannot speak English sometimes do not understand this step immediately.
Reverse name – try the last name first, with a hyphen and without, and middle name as the first or last name. The system depends on information provided, and entry mistakes are possible and frequent.
Try other spellings- the system requires a precise match of name and birth information. You should try other spellings of names to be sure.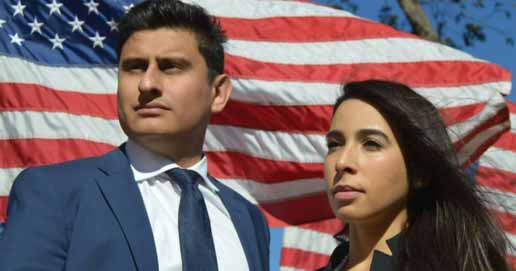 Tadeo & Silva Immigration Attorneys
3555 Koger Blvd Suite 120,
Duluth, GA 30096
Legal Consultation
Book a consultation with us to answer all of your questions!