Atlanta DACA Attorneys at Tadeo & Silva Immigration Attorneys
The DACA program has experienced several challenges recently, resulting in a number of new changes. For Atlanta DACA attorneys, turn to Tadeo & Silva Immigration Attorneys and see how we can help!
Author: Massiel Silva Tadeo, Founder, Tadeo & Silva
Attorney Massiel Silva Tadeo is a partner and owner at The Tadeo & Silva Law Firm. She specializes in removal (deportation) defense, family immigration, and hardship waivers. Updated on: May 02, 2023.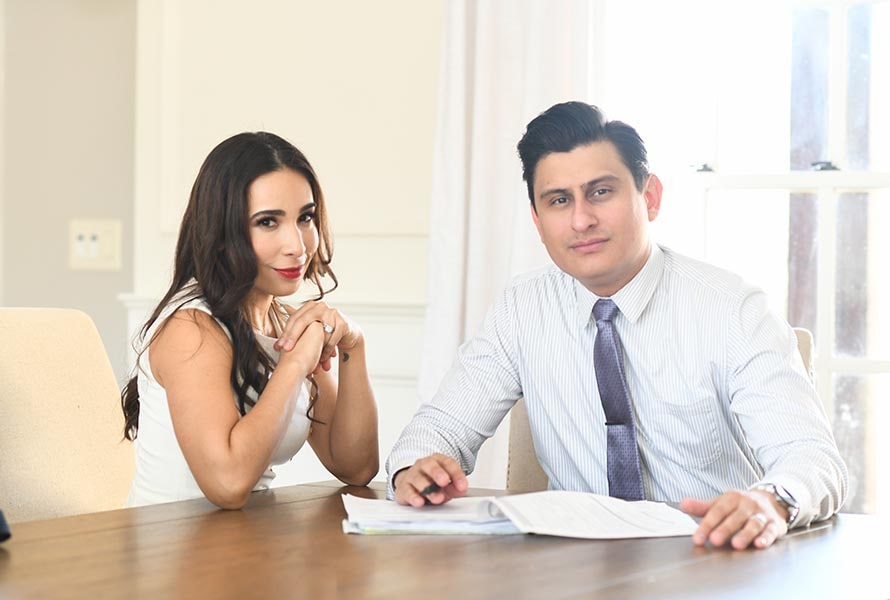 Contact us today to schedule your consultation.
Deferred Action for Childhood Arrivals (DACA) is a policy that was implemented in 2012 by President Barack Obama.
The policy aims to provide administrative relief to undocumented immigrants who met certain requirements, the most important of which was that they were under 16 at the time of entry.
Temporary protection from deportation by the immigration authorities is granted once the individual has applied for and been granted DACA status under the DACA program.
The Current Status of the DACA Program
Approximately 600 000 undocumented immigrants currently hold D.A.C.A. status. The D.A.C.A. program continues to be beset by political influence, and legal challenges have affected the practical continuation of the D.A.C.A. program.
In 2022, DACA was ruled unlawful. As a result of this ruling, the government is prevented from granting DACA status to new applicants via prosecutorial discretion pending the outcome of the legal process.
Nevertheless, current DACA approvals and work authorizations remain valid, and the Department of Homeland Security will continue to process renewal requests for DACA and related employment authorization requests as necessary.
Although the situation is currently in flux, we at Tadeo & Silva Immigration Attorneys stay on top of immigration law developments. We will be happy to discuss your situation with you and explore your lawful residence or citizenship options with our experienced Atlanta immigration lawyers.
The Requirements for DACA Status
DACA status can only be granted if specific requirements are met. To qualify, you must show that you:
Were younger than 31 years old as of June 15, 2012

Were not yet 16 when you came to the United States

Have resided continuously in the United States from June 15, 2007, until the present

Were physically present in the US on June 15, 2012, and when you applied for DACA

Originally came to the United States as an undocumented immigrant before June 15, 2012, or your lawful status expired before June 15, 2012

Currently studying, graduated from high school or earned your high school or GED qualification, or were honorably discharged from the Coast Guard or military

Do not have a felony conviction, certain significant misdemeanors, or three or more misdemeanors.
Relief Provided by DACA Status
As long as you have DACA status, you cannot be deported from the US, with the exception of serious crimes and national security threats.
The criminal exceptions include:
Domestic violence

Burglary

Sexual abuse or exploitation

Drug trafficking (or distribution)

The unlawful possession or use of a firearm

DUI (driving under the influence of alcohol or drugs)
DACA status gives people temporary protection from deportation and the ability to apply for a work permit.
Note that DACA status can be conferred on people during removal proceedings, who have had final orders of removal granted against them, or who may have no history with removal proceedings. If you are facing removal proceedings, contact an immigration lawyer right away to determine if you are eligible for DACA or other humanitarian relief.
Validity Period of DACA Status
DACA status is valid for two years from the date of approval, meaning that your status and work authorization must be renewed every two years.
Starting the renewal process at least six months before your expiration date is a good idea.
Since the DACA program is continually changing, it is prudent to see an experienced and skillful lawyer to advise you on the recent developments in the law.
Can You Travel Abroad as a DACA Holder?
Although traveling abroad during the application procedure is possible, traveling after specific dates or for extended periods might harm your application.
Traveling abroad requires government authorization which is known as advance parole. An advance parole document is a travel document issued by the US Citizenship and Immigration Services (USCIS) that allows certain immigrants to legally travel abroad and return to the country. Using advance parole allows you to travel back to the U.S. without applying for another visa or nullifying your current application.
People commonly use it when they are pending permanent residency, adjustment of status, or asylum applications. DACA applicants may also apply for advance parole, particularly if they are traveling for educational purposes such as studying abroad or for academic research. Advance parole can also be applied for humanitarian or employment reasons.
Obtaining legal advice before you travel internationally is crucial to avoid any mishaps, such as being denied re-entry into the country after your travel.
How Tadeo and Silver Immigration Attorneys Can Help
With our extensive immigration experience, we are committed to assisting undocumented immigrants in achieving their American dream. Our team of highly competent attorneys can assist you in several ways.
A lawyer can represent you and guide you throughout the process. Your lawyer will assist you in completing all necessary paperwork, speaking with the right people, and filing the necessary legal actions. If your DACA renewal has been denied, your attorney can help you reapply or represent you in court if necessary.

A lawyer can help you better understand the immigration process and what is required. In light of the complications and uncertain status of the DACA program, an immigration lawyer will help you better understand the DACA process. We'll help you determine the best path forward and what options to take to achieve your goals.

 Your lawyer can assist you in finding the right path to citizenship. A trusted immigration lawyer can help you achieve your goal of obtaining U.S. citizenship. A lawyer can explain the process and work with you to ensure each step is completed properly. 

Immigration lawyers can advise you on what can jeopardize your legal status. As a DACA recipient, you can find yourself in trouble and jeopardize your DACA status by violating certain laws. An immigration lawyer can make sure that you understand these laws and will be there to assist you.
Tadeo & Silva Immigration Attorneys are Here to Take Care of Your DACA Needs!
With years of experience fighting for foreign nationals to obtain lawful immigration status, our team of deportation lawyers provides top-notch immigration services. Whether you are seeking family-based immigration, deportation defense, DACA renewal, or other immigration law issues, we can assist.
In the US, immigration is a highly emotional and contentious subject. There is a divide between the Democratic and Republican parties when it comes to immigration issues. The Biden Immigration Plan seeks to undo all the negative changes made by the Trump Administration, so many changes are taking place.
As the goalposts shift, you can rely on our DACA attorneys to keep you updated and protect your rights. We understand the challenges that immigrants face and are here to help. Contact us today.
Contact us
Legal Consultation
Book a consultation with us to answer all of your questions!