What to Do If You or a Loved One Is Detained by Atlanta ICE
The Atlanta ICE office initiates deportation proceedings for individuals who have been accused of violating U.S. immigration laws in Georgia, South Carolina, and North Carolina. Learn more here.
Author: Massiel Silva Tadeo, Founder, Tadeo & Silva
Attorney Massiel Silva Tadeo is a partner and owner at The Tadeo & Silva Law Firm. She specializes in removal (deportation) defense, family immigration, and hardship waivers. Published on: March 20, 2021.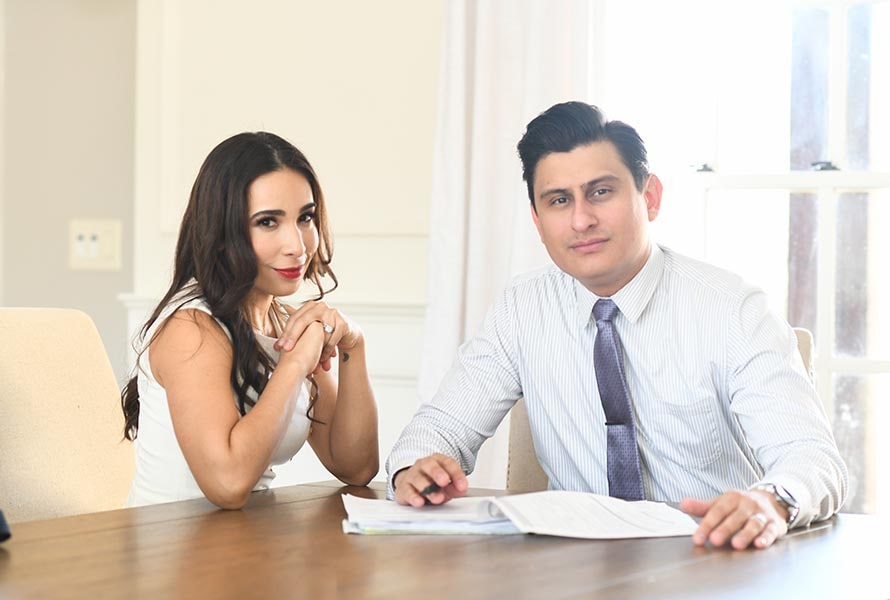 Call or email today to schedule your consultation.
Atlanta ICE & Deportation
Deportation is a process that has been in the United States for a long time and doesn't look like it's going anywhere anytime soon. Over the years, it has gradually been declining, but it is still very much around.
Deportation, also known as removal, is a legal process through which a foreign national is forcibly removed from the U.S. for breaking the nation's immigration laws. When an individual in Georgia, South Carolina, or North Carolina is suspected to have engaged in illegal activity, they may be detained by the Atlanta ICE (Immigrations and Customs Enforcement) office.
Immigration and deportation processes are often tedious and time-consuming because of how delicate the procedures are. Additionally, anything involving the law and law enforcement should be handled by professionals and treated with a high level of expertise. For these reasons and more, it's essential that anyone facing ICE deportation in Atlanta seeks representation from a skilled immigration & deportation defense attorney.
Overview of Immigration and Customs Enforcement Atlanta GA
ICE (Immigrations and Customs Enforcement) is a federal agency in charge of removing non-citizen criminals and individuals who have violated immigration laws. ICE in Atlanta Georgia, in collaboration with local law enforcement, will likely be involved in your deportation case if you are accused of committing such a crime in Georgia, South Carolina, and North Carolina.
This office deals with initiating the deportation proceedings for any foreign national who has been charged with breaking the law. Crimes that ICE detains people for range from immigration-specific offenses such as overstaying or violating a visa to standard criminal offenses like DUI and assault.
If you or someone you love is at risk for deportation by ICE Atlanta, you need a skilled immigration attorney to protect your rights, freedom, and future, and at Tadeo & Silva, you'll find exactly that. We understand how stressful and confusing these processes can be for individuals and are ready to assist in every possible way to keep you with your loved ones in the U.S.
Facing Deportation With the ICE Office in Atlanta? Here's How We Can Help
Deportation, or even the threat of deportation, is a stressful experience, and we understand its devastating effects on those directly impacted by it. That is why we don't hesitate to fight for anyone facing threats of removal from the United States.
Our deportation defense attorneys have litigation experience in all types of court cases. If you or someone you love is caught up in the immigration system, we invite you to contact us today by phone or through our website. Alternatively, you can click here for more information about our deportation defense services.
ICE Immigration Atlanta Detention Centers
Before and during the legal proceedings, if there are any immigration issues, individuals suspected of violating immigration laws are detained by ICE and held at a facility until they are either released or deported.
Georgia has several detention centers that hold ICE detainees. When combined, these detention centers house about one million immigrants. This overpopulation continues to harm those held at each site, leading to numerous physical and psychological issues.
These detention centers house:
individuals without documents;
citizens born in the United States with immigrant parent(s);
individuals with DACA (Deferred Actions for Childhood Arrivals) program status;
refugees; and
naturalized United States residents.
Sometime in 2018, Atlanta halted all collaborative activity it had with ICE. This was, in part, due to the terrible human rights infractions. However, anyone accused of violating immigration laws in and around the state of Georgia can still face detainment outside of the city of Atlanta, and the ICE office is still in operation.
There are quite a number of things to learn about being detained. Knowing your rights in the detention centers and finding an individual detained by ICE is essential, and our attorneys have all the information you need to move forward with confidence and ease.
Bond Hearing
An individual in ICE custody may remain in custody until their case is resolved or seek to be released by posting a bond. If an alien has a criminal conviction on their record, the bond hearing may be denied.
In some cases, a detained non-citizen can be released upon paying a bond. The bond may be set by the Department of Homeland Security (DHS), but it often requires a bond hearing before an immigration judge. Bear in mind, there's usually only one opportunity for a bond hearing.
The immigration judge has the discretion to re-determine the bond amount previously set by the DHS as well as to approve or deny the bond. If the non-citizen proves that he or she isn't a flight risk or doesn't pose a danger to the community and is eligible for some kind of relief from deportation, the bond may be approved. If they fail to prove it, the bond will be denied. The decision regarding a bond hearing can be appealed to the Board of Immigration Appeals (BIA).
Tadeo & Silva Immigration Attorneys are experienced in leading detainees back to the safety of their families. If you have further inquiries, you can contact us through our website here. You can also send us a message via email, give us a call at (404) 993-8941, or visit one of our offices for more information.
US Immigration and Customs Enforcement Atlanta GA Immigration Court
Being involved in any court case can be a scary process. Your future lies in the hands of a judge who may or may not hold biases, and without a skilled deportation defense lawyer standing by your side, you may be powerless against a broken immigration system.
Due to the components under which these courts fall, if you somehow find yourself in one of them, you are either in the middle of a deportation process or seeking asylum. These court appearances usually have long-term outcomes; hence, you need a capable legal team who can passionately fight for your rights and give you the information you need to move forward.
At Tadeo & Silva, we are the ones to advocate for you. When you meet with our attorneys, we'll listen attentively to your story, thoroughly guide you through your rights, provide the information you need to explore your options. From there, we'll formulate a detailed defense strategy and begin taking immediate action to defend you.
ICE Atlanta Field Office Inmate Search
If you have reason to believe that your loved one may have been detained by ICE in or around the state of Georgia, it is paramount that you know how to execute an immigration detention center inmate search with the ICE Atlanta field office.
The process of locating a person who has been detained is similar in every ICE detention site throughout the United States. You can view the step-by-step procedure of how to do this here. You also get to access all the necessary information you need to possess about this process, which includes using the Online Detainee Locator System provided by ICE.
Whether or not you are able to locate your loved one, you should contact a trusted Atlanta immigration attorney immediately if you believe that a friend or family member is being detained by ICE. Swift and strategic action are essential to protect their rights and keep them in the United States, so please do not hesitate to reach out to our attorneys. We can help you determine where your loved one is being held and outline the steps we'll take to help them come home.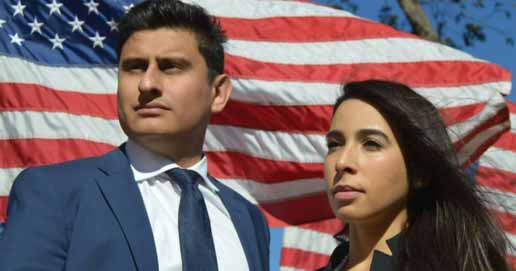 Tadeo & Silva Immigration Attorneys
3555 Koger Blvd Suite 120,
Duluth, GA 30096
Legal Consultation
Book a consultation with us to answer all of your questions!