Your Guide to the Atlanta Immigration Court
Author:
Massiel Silva Tadeo, Founder, Tadeo & Silva
Attorney Massiel Silva Tadeo is a partner and owner at The Tadeo & Silva Law Firm. She specializes in removal (deportation) defense, family immigration, and hardship waivers. Published on: January 8, 2020, Last updated on: September 23, 2021.
Our experienced attorneys have what it takes for Atlanta immigration court cases. Talk to us, and we will work quickly on your case until justice prevails.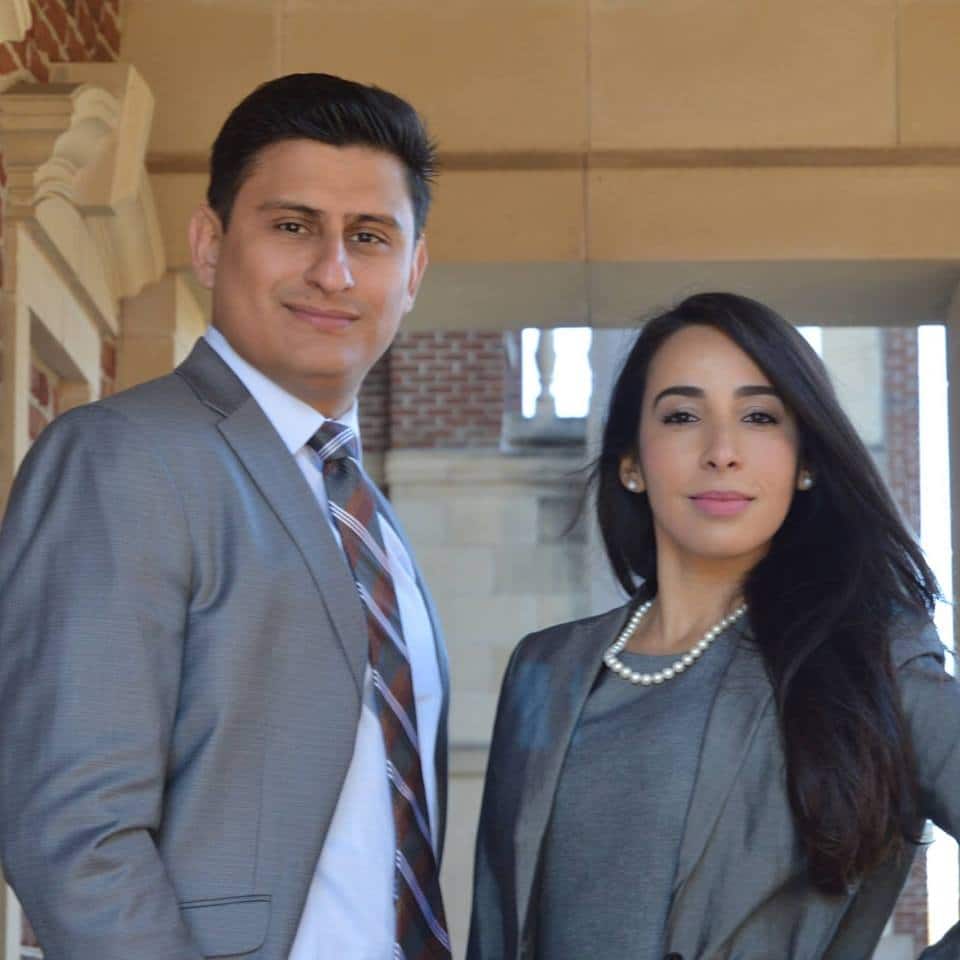 Call or email today to schedule your consultation.
Whether you are in Atlanta or anywhere in the United States, Tadeo & Silva is able to take your immigration case and give you the best results your case can get. Our attorneys have managed cases from clients all over the country and internationally.
Atlanta Immigration Court
An Atlanta Immigration Court appearance can be a stressful experience with long-lasting ramifications.
Our experienced immigration law attorneys will help you navigate your case with ease and confidence, ensuring that your rights are protected throughout every step of the process. We'll make sure you understand all aspects of your case so there won't be any surprises along the way.
You can trust us to handle every aspect of your case – from filing paperwork to representing you at hearings – so we can get things done quickly and efficiently on your behalf.
We know how stressful it can be when dealing with legal matters, which is why we take care to explain everything thoroughly as soon as possible, so you have peace of mind knowing what's going on at all times.
Whether you are in Atlanta or anywhere in the United States, Tadeo & Silva can take your immigration case and give you the best results your case can get. Our attorneys have managed cases from clients all over the country and internationally.
Atlanta Immigration Court Help
Atlanta Immigration Court Address
There Are Two Locations:
The first Atlanta Immigration Court address is 180 Ted Turner Drive, SW, Suite 241 in Atlanta, Georgia, 30303. Clerks accept documents for filing between the business hours of 8:00 a.m. and 4:00 p.m.  
The new annex on West Peachtree Street is the location for the second Atlanta Immigration Court. It is in the Peachtree Summit Federal Building at 401 West Peachtree St. NW in Atlanta, Georgia, 30308.
Visitors must check-in, sign in, and undergo a security screening that includes a metal detector and a handbag screening.
Cameras and video or recording equipment are prohibited.
Your family-based immigration lawyer can provide additional information regarding immigration court visitors.
Atlanta Immigration Court Phone Number
Since there is more than one address, there is also more than one phone number.
The phone number for the Ted Turner location is 404-653-2140, and the Peachtree location phone number is 404-554-9400. The telephone hours are from 8:00 a.m. to 4:00 p.m.
Unless immigration judges directly request them, faxes are not accepted, not forwarded, and not made part of the record. Instead, they are immediately discarded.
If you need to submit documents to the Atlanta Immigration Court, ask your legal counsel what the proper process would be.
Your Immigration Hearing in Atlanta
Your immigration hearing in Atlanta follows the typical process. It begins with a Notice to Appear (NTA) served as a subpoena by a U.S. immigration official sent to your address or your attorney.
Receiving this legal document means that you are suspected of illegally entering the United States, you remained past your visa's expiration, or are suspected of committing certain crimes, and removal proceedings have been initiated.
Then you will participate in two hearings:
Master Hearing: You will enter your plea and request asylum if you are eligible for it during this hearing. If you are denied asylum, the immigration judge may order your immediate deportation.
Merits Hearing: This hearing, also known as an Individual Hearing, is where you call witnesses, testify, and present evidence. A DHS representative will ask you and your witnesses questions, as well as call their witnesses.
After the hearing, the immigration judge will decide whether you can remain in the U.S. For the best deportation removal defense, retain a lawyer experienced with the Atlanta Immigration Court system to review your case.
Executive Office for Immigration Court Atlanta Georgia
After the Immigration Court Atlanta Georgia court proceedings, the immigration judge either announces their decision aloud during the hearing or via a letter delivered to your house.
If you receive an unfavorable result, you can appeal the judgment in writing within 30 days. Send this to the Board of Immigration Appeals.
It's advisable to consult with an immigration lawyer for advice and advocacy since you may be able to appeal your case or take another action.
What to Expect at an Immigration Bond Hearing
Immigrants held at a detention center may have to undergo an immigration bond hearing to determine whether they can be released.
Georgia is home to multiple detention centers. These are located in:
Irwin County Detention Center in Ocilla, Georgia
Stewart Detention Center in Lumpkin, Georgia
Folkston ICE Processing Center in Folkston, Georgia
Robert A. Deyton Detention Facility in Lovejoy, Georgia
In Georgia, your bond hearing can often be heard in one of the onsite courtrooms at the detention center where you are held.
If ICE has not already set the amount for your bond or is more than you can afford, you can request a hearing. The courts will review your eligibility and determine whether you are a danger or a flight risk.
An Atlanta Immigration Court attorney who understands how to work with USCIS Atlanta and how to negotiate your bond amount can help you through the process.
Atlanta Immigration Court Help
Dedicated, experienced and here to help you achieve your immigration goals. Contact our team of trusted immigration attorneys in Atlanta.
Retain an Immigration Bond Atlanta GA Attorney
Getting released on bond is difficult in any case, especially when it comes to immigration bonds.
Working with an experienced attorney is the best way to obtain an immigration bond in Atlanta, GA. Unlike in criminal cases, a lawyer is not automatically supplied for you in immigration court.
If you suspect your loved one has been detained and is in ICE custody, but you cannot locate them, our attorneys can also help in that situation.
Read more on our immigration detention center inmate search page or contact Tadeo & Silva today.
Immigration Court Atlanta Case Information
To get details associated with Immigration Court Atlanta cases, you need to access the electronic phone system, readily available in English and Spanish. Call 1-800-898-7180 for the following updates regarding the status of your case.
Date, location, and time of the hearing
Filing, appeal, and case processing information
Judge's decision
You need to use the nine-digit "A-number" provided by the Department of Homeland Security (DHS) or the Executive Office for Immigration Review (EIOR). If the number you received is only eight digits, add a zero to the beginning of the number.
Immigration Judge Atlanta GA Representation
If you are navigating the Immigration Court Atlanta GA system as a Spanish speaker, we can help. Retain the services of our bilingual abogados de migracion en Atlanta.
Navigating the Atlanta Georgia Immigration Court
It may be necessary for family members trying to navigate the Atlanta Georgia Inmate Court to conduct an inmate search.
Use the detainee's "A-number" and the online detainee locator system. Then contact the facility between the hours of 8:00 am and 4:00 pm via telephone.
Provide the detained person's name, including first, last, hyphenated, and any possible aliases, as well as their country and date of birth.
Jurisdiction of Atlanta Immigration Courts
The jurisdiction of this court includes the following detention centers:
DHS DISTRICT OFFICE (including any sub-offices except North Carolina and South Carolina)
Diagnostic Center, Jackson, GA
D. Ray James Correctional, Folkston, GA
Folkston Processing Center, Folkston, GA
Folkston Processing Center-Annex, Folkston, GA
Georgia Department of Corrections
Irwin County Detention Center, Ocilla, GA
In addition to the Atlanta Immigration Courts, there are immigration courts in many cities around the country.
These include the Dallas Immigration Court, Los Angeles Immigration Court, San Diego Immigration Court, San Francisco Immigration Court, and one in Washington DC.
Georgia Immigration Court Detention Centers
Several detention centers have Georgia Immigration Courtrooms for bond hearings, as well.
The Irwin County Detention Center is located at 132 Cotton Drive in Ocilla, Georgia, and the Stewart Immigration Court is located at 146 CCA Road Lumpkin, Georgia. The hours of operation are 8:00 a.m. to 12:00 p.m. and 1:00 p.m. to 4:00 p.m. 
The already complex immigration process has become progressively more intricate over recent years. Plus, as the number of individuals involved increases, the likelihood of becoming "lost in the system" also increases.
Contact an Immigration Attorney Today to Schedule Your Consultation
As an asylum seeker, you may be facing deportation. If this is the case, your asylum status could be in jeopardy.
At Tadeo & Silva Law Firm, we have an excellent success rate of helping clients who want to remain permanently in America by winning their cases at trial or having removal orders overturned by ICE. We can guide you through the legal process until your case comes out successfully.
Attorney Peter A. Tadeo has years of experience advising people on what they need to do when facing deportation proceedings. He knows all about immigration courts since he went to Georgia State University College and got his Bachelor's Degree in that field.
Contact us now, and we will guide you through each step of the legal process until your case is resolved successfully.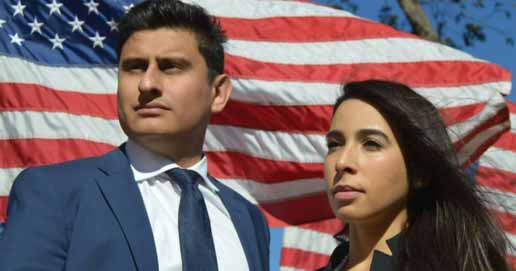 Tadeo & Silva Immigration Attorneys
3555 Koger Blvd Suite 120,
Duluth, GA 30096
Legal Consultation
Book a consultation with us to answer all of your questions!