Atlanta Non-Immigrant Visa Attorney
Visitors may find the process complicated, but an Atlanta Non-immigrant Visa Attorney can provide guidance. Contact Tadeo & Silva Immigration Attorneys today!
Author: Massiel Silva Tadeo, Founder, Tadeo & Silva
Attorney Massiel Silva Tadeo is a partner and owner at The Tadeo & Silva Law Firm. She specializes in removal (deportation) defense, family immigration, and hardship waivers. Updated on: October 01, 2022.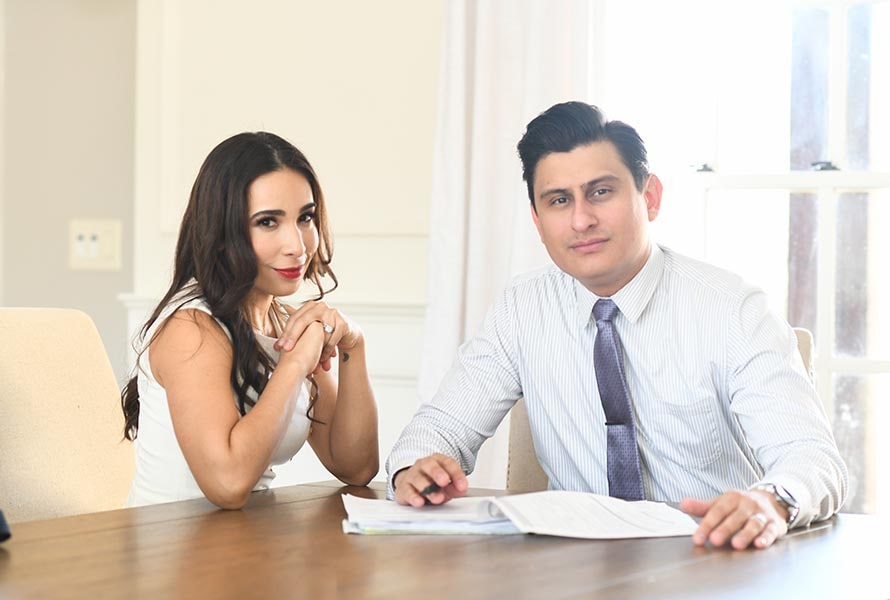 Contact us today to schedule your consultation.
Hiring an Atlanta Non-Immigrant Visa Lawyer
If you are not a U.S. citizen but wish to enter the United States, you will have either immigrant or non-immigrant visa status.
While immigrant visas are intended for those who ultimately want to move to the U.S. permanently, non-immigrant visas are reserved for people who want to stay in the country for a limited period of time. Although non-immigrant visas can last anywhere from a couple of months to a few years, temporary visa holders will have to leave when their visa expires or apply for a lawful permanent residence.
Although the entire process for non-immigrant visas may sound straightforward initially, the U.S. immigration law is highly complicated. A piece of wrong information can mean the difference between ending up deported or successfully obtaining the correct visa. That's why hiring an immigration lawyer Atlanta may turn out to be beneficial to your case.
Non-immigrants are foreign nationals who want to enter the United States temporarily for different reasons, such as tourism, medical treatment, studying, or certain types of temporary work. A non-immigrant doesn't come to the United States with the goal of permanently living here like an immigrant.
However, to legally enter and temporarily stay in the U.S., foreign nationals need non-immigrant or temporary visas. The type of visas non-immigrants would need depends on the purpose of their travel and activities. Some have more than one purpose for entering, so they have to consider which type of visa would be the most suitable for them.
Even if non-immigrants get the necessary visa, that doesn't mean the visa holder will actually enter the United States. It only means immigration officials, an American consulate, or an embassy officer have reviewed their application and determined that the non-immigrant is eligible to enter the country. But, the Customs and Border Protection (CBS) Officer will decide if they are eligible for admission to the U.S. under immigration law.
In addition, some citizens of participating countries can travel to the U.S. for tourism or seek employment for up to 90 days without getting a visa through the Visa Waiver Program.
According to the U.S. Department of Homeland Security (DHS), non-immigrants are defined as "foreign nationals admitted temporarily to the United States within classes of admission that are defined in section 101(a)(15) of the Immigration and Nationality Act (INA)."
In other words, there are different non-immigrant visa types foreign nationals can apply for. These visa types include:
Temporary workers and their families

Temporary visitors for business

Temporary visitors for pleasure

Diplomats and foreign government officials

Exchange visitors

Students
While some visa categories may sound similar, they often require different types of documents. For example, temporary worker visas are intended for individuals whose employment in the U.S. will last a set period of time. These visas include CW1, H1B, H1C, and H3 visas.
On the other hand, foreign nationals coming to conduct temporary business, such as business meetings or attending conferences, would qualify as temporary visitors for business.
Non-immigrant classes of admission also include athletes, victims of certain crimes, entertainers, and certain family members of lawful permanent residents (LPRs) and U.S. citizens. If you are a family member of a U.S. citizen or a green card holder, but you are not sure which visa you might be eligible for, immigration attorneys can be of assistance with your family visas.
Applicants cannot apply for a non-immigrant visa with the intention of permanently residing in the country. If you become eligible and decide to apply for a green card, hiring an Atlanta, GA, green card lawyer would be wise.
How Can Tadeo & Silva Immigration Attorneys Help With Non-Immigrant Visas?
The process for non-immigrant visas can differ depending on which type of non-immigrant visa you will be applying for. For example, when it comes to visas for temporary workers, your potential employer has to start the visa application process. They must file a petition with the United States Citizenship and Immigration Services (USCIS). If that petition is accepted, you may be eligible for a non-immigrant work visa.
Tadeo & Silva Immigration Attorneys can help you with your visa application and immigration process. We can advise you about your options and the required documents and help you fill out the petitions correctly.
For assistance with both immigrant and non-immigrant government documents, get in touch with us today.
Have More Questions? Reach Out to Our Law Firm
Tadeo & Silva Immigration Attorneys can handle various visa application cases and issues you may need help with along the way when applying for a non-immigrant visa. We can answer all the questions you may have and give our best to help you achieve your immigration goals.
Frequently Asked Questions
What Are the Requirements for a Non-Immigrant Visa?
Required documents for a non-immigrant visa include:
A non-immigrant DS-160 application form

A valid passport

One photograph

Receipt proving payment of $160 for a non-immigrant U.S. visa application
However, a fee may be higher and additional documents may be necessary depending on the visa type you are applying for.
Do You Need an Attorney for H1B Visa?
When it comes to an H1B visa reserved for temporary workers, your employer or H1B sponsor starts the application process. Although even your sponsor doesn't technically need to have an attorney, due to the complexity of the process and administrative changes, it is advisable to hire a skilled H1B immigration lawyer, especially if you are unfamiliar with the process.
Can an Immigration Lawyer Speed up the Process?
While an immigration attorney cannot actually "speed up" your case, they can help you avoid unreasonable delays by choosing the best possible strategy for your case. For example, if you have several purposes for entering the U.S., they can determine the potential advantages and disadvantages of your options and advise you on the expected timeline of each.
They can also help with correctly filing petitions. Hiring an attorney to help with the petition process means less time spent figuring out what to do.
How Can I Speed Up My U.S. Visa?
In general, you can try to speed up your non-immigrant visa application process by applying for an expedited appointment. But, the U.S. Embassy Consular section considers these non-immigrant visa appointment requests only in cases of emergency.
In addition, you have to satisfy at least one of the necessary criteria, such as needing to obtain emergency medical care, attending the funeral of an immediate family member, or making an appearance in a U.S. court.
Contact us
Legal Consultation
Book a consultation with us to answer all of your questions!