The Benefits of Dual Citizenship
Tadeo & Silva Law provides a comprehensive guide detailing the benefits of dual citizenship. Give us a call today for more information!
Author: Massiel Silva Tadeo, Founder, Tadeo & Silva
Attorney Massiel Silva Tadeo is a partner and owner at The Tadeo & Silva Law Firm. She specializes in removal (deportation) defense, family immigration, and hardship waivers. Updated on: September 19, 2023.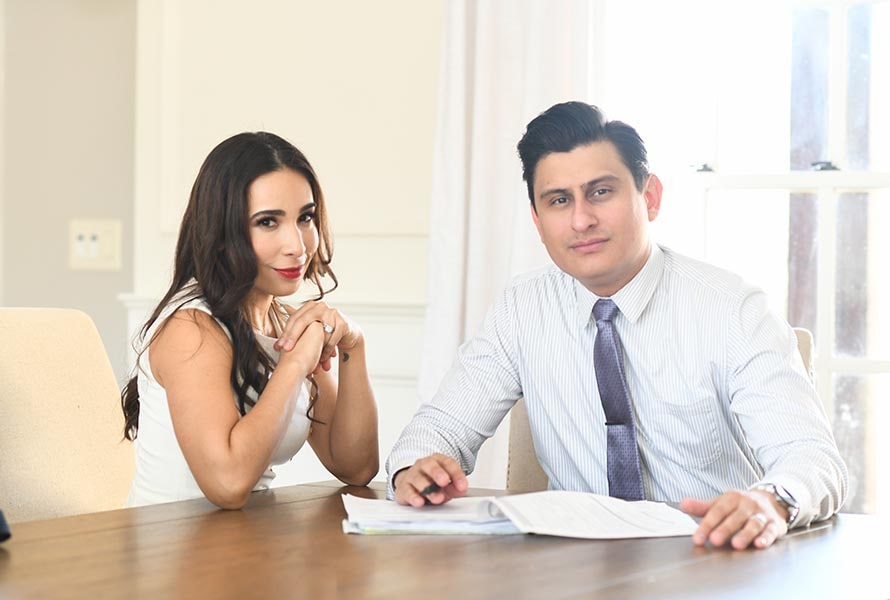 Contact us today to schedule your consultation.
A Comprehensive Guide to the Benefits of Holding Two Passports
The saying "two is better than one" can often ring true regarding citizenship. Dual citizenship means being a legal citizen of two countries simultaneously. Being a dual citizen can broaden your horizons and open the doors to many opportunities.
Perhaps you are considering dual citizenship but are not entirely aware of its advantages. The first step, in this case, would be to determine if the United States even permits dual citizenship. The simple answer to that is that it does.
As an American, you can gain foreign citizenship without affecting your U.S. citizenship status. Likewise, foreign nationals can become naturalized American citizens without relinquishing their original citizenship, provided their country of origin allows it.
In this article, attorneys from Tadeo & Silva Law explain the advantages of dual citizenship and how you can acquire it.
Advantages of Dual Citizenship
People seek dual citizenship for a variety of reasons. Having two nationalities has advantages, such as:
Ease of Travel
With two passports, you enjoy unrestricted mobility between your two home countries. You can say goodbye to intricate visa applications and stay duration restrictions. You'll often find that traveling to other countries becomes easier too.
If you love exploring the world, being a dual citizen gives you more freedom of movement. And if your family lives across two countries, dual citizenship can make life much easier. 
Employment and Business Opportunities
One of the top reasons people seek dual citizenship is for immigration benefits. Having dual citizenship can enhance professional prospects. The ability to work lawfully in two countries expands your potential job market. Multinational corporations sometimes prefer hiring dual citizens as such people can often move between the two countries without a work visa.
Moreover, if you are an entrepreneur, having dual citizenship can make it easier for you to set up businesses in either country. Some countries impose restrictions on foreign business owners. But citizens are often exempt from such limitations.
Bear in mind, however, that this benefit may also have a downside. Citizens of more than one country are often subject to paying taxes in both countries. Nonetheless, you have the option of consulting an attorney to resolve issues surrounding tax laws and double taxation.
Ownership of Real Estate
Owning property in two nations is another advantage of dual citizenship. Some countries only allow their citizens to own land. But as a dual citizen, you would be entitled to acquire real estate in either nation. This may be especially helpful if you regularly move between the two countries, providing a more affordable means of maintaining your lifestyle in the two countries.
Enhanced Security
Dual citizenship can offer an additional layer of security. Political unrest or economic instability can occur in one of your home countries. In such cases, you can freely reside in the other country, essentially serving as your safety net during challenging times.
Furthermore, dual citizens can leverage the benefits and services provided by both countries. One country may have better healthcare and educational standards. As a dual citizen, you will have the freedom to choose your preferred lifestyle.
Broader Horizon for Your Children to Explore
One important motivation for pursuing dual citizenship is the desire to create a brighter future for one's children. Dual citizenship creates a wide range of choices for kids. They can decide where to work, study, live, etc.
Growing up immersed in two cultures also allows them to have varied experiences. They acquire broader perspectives of life and cultural adaptability. Such unique experiences may be beyond reach for single citizenship holders.
How Can You Obtain Dual Citizenship in the United States?
There are two primary paths to U.S. citizenship. It may be attained by birth or through naturalization. If you want to obtain dual nationality in the U.S., your likely route would be to go through naturalization.
Citizenship by birth requires minimal or no application process. Those born in the U.S., excluding children of foreign diplomats, automatically become U.S. citizens. The Immigration and Nationality Act specifies other situations where one can become a citizen by birth.
If you're an American citizen considering dual citizenship for your child born overseas, consider consulting an immigration lawyer to determine if you need to file a Consular Report of Birth Abroad or apply for a Certificate of Citizenship.
Conversely, the naturalization process requires an application. It involves filing Form N-400, Application for Naturalization, and other necessary documents with the United States Citizenship and Immigration Services (USCIS). You can check if you're eligible to apply for U.S. citizenship on the USCIS website. However, this does not guarantee that your application will be approved.
Lawyers from Tadeo & Silva Law can help you file the required application and navigate the complex process of becoming a dual citizen.
Is Dual Citizenship Right for You?
Deciding if obtaining dual citizenship aligns with your needs is a personal choice. Dual citizenship offers numerous benefits but also has a few potential drawbacks.
Furthermore, not all countries recognize dual citizenship. It would help if you ascertained that your home country permits it before applying for U.S. citizenship. Also, be aware that some countries impose mandatory military service requirements. Depending on the circumstance, this could hinder your acquisition of U.S. citizenship.
Citizenship naturalization attorneys from Tadeo & Silva Law can assist you if you decide to pursue dual citizenship. Our attorneys, with their wealth of experience, can guide you suitably. They can ensure due process is followed and prepare you for the interview.
Tadeo & Silva Law: Your Reliable Immigration Lawyers
In summary, dual citizenship can be an incredible asset for a foreign national. It opens up the doors to a world of possibilities. However, following this path requires a deep understanding of many legalities. That's why immigration attorneys from Tadeo & Silva Law are here to help you every step of the way. We can clarify your doubts and answer your questions. Let us guide you to ensure a smooth journey toward obtaining dual citizenship.
We are available and committed to fighting for you wherever you are in the United States. Contact us today– let's embark on this exciting journey together!
Contact us
Legal Consultation
Book a consultation with us to answer all of your questions!