Biden Immigration Plan: A Comprehensive Guide
The Biden immigration plan includes sweeping reforms to the U.S. immigration system, including a new path to citizenship. Find out how this might affect your immigration status here.
Author: Massiel Silva Tadeo, Founder, Tadeo & Silva
Attorney Massiel Silva Tadeo is a partner and owner at The Tadeo & Silva Law Firm. She specializes in removal (deportation) defense, family immigration, and hardship waivers. Published on: Febuary 21, 2021, Last updated on: February 26, 2021.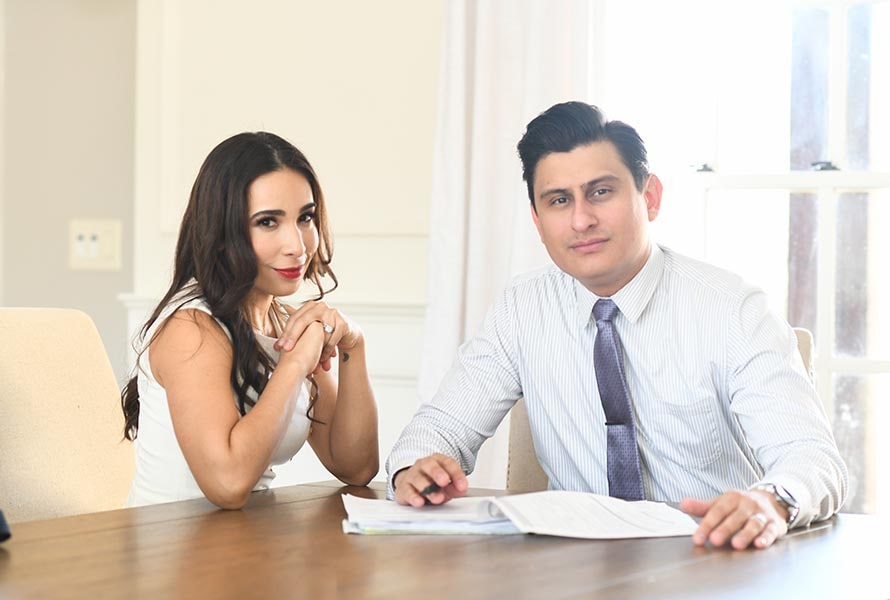 Call or email today to schedule your consultation.
Basics of the Biden Immigration Plan
According to statistics from the Migration Policy Institute, an estimated 11 million undocumented immigrants are living and working in the United States. In a bid to reform the U.S. immigration system, the Biden administration is creating a path to citizenship for non-U.S citizens and undocumented immigrants in the country.
The Biden immigration plan includes sweeping reforms to the U.S. immigration system, including a new pathway to citizenship and plans to reunite families. The plan involves additional actions aimed at strengthening and rebuilding the immigration system. It is expected that the Biden immigration policy will help transform the legal immigration system by making it more orderly and addressing the root causes of migration.
At Tadeo & Silva, we are dedicated to providing reliable legal services and comprehensive guidance to clients in immigration-related matters as they navigate these recent developments in immigration law. Our experienced Atlanta immigration attorneys will be available to discuss your personal situation and explore your legal options for citizenship.
Key Features of the Biden Immigration System Reform
In a bold move on his first day in office, President Biden took the first step to reform the U.S. immigration system by introducing an immigration bill referred to as the U.S. Citizenship Act of 2021.
Some important provisions under the Act include:
Establishing an 8-year path to citizenship for undocumented immigrants who arrived in the United States by January 1st.
Replacing the word "alien" in U.S. immigration laws with "non-citizen."
Providing an accelerated path to citizenship for undocumented young people and farmworkers who arrived in the United States as children or minors with temporary protected status under Deferred Action for Childhood Arrival (DACA).
Increasing the per-country limits on the numbers allowed for family and employment-based legal immigration.
Revoking the penalty prohibiting undocumented immigrants who leave the United States from returning to the country for between three and ten years.
Increasing funding for technology at the southern border.
Expanding transnational anti-drug task force operations in Central American countries.
If passed in Washington, DC, these changes could transform the lives of millions of undocumented immigrants living in the United States. Tadeo & Silva Immigration Attorneys are proud to serve clients throughout Atlanta, Georgia and the surrounding communities as President Biden's immigration plan begins to take shape. Reach out today to schedule a one-on-one consultation and discuss your immigration needs and begin your pathway to U.S. citizenship.
What Is Immigration Reform?
In order to understand the Biden White House's proposed changes to President Trump's notoriously harsh immigration-related executive actions, it's important to know the definition of immigration reform.
Immigration reform can be described as a series of proposals to change or attempt to change immigration policies in the country. The term is usually used when trying to create a path for individuals who arrived in the United States illegally to become legal residents of the country.
Who Can Overhaul Immigration?
Immigration laws and policies can be reformed through any of these means:
The proposed immigration policies under President Joe Biden aim to reform the U.S. immigration system, provide a faster roadmap to citizenship, and address the root cause of immigration. We're optimistic that if the U.S. Citizenship Act of 2021 is passed into law, it will bring unprecedented relief for millions of undocumented immigrants already in the United States.
Goals of the Biden Immigration Policy Changes
The Biden immigration policy aims at creating a roadmap through which undocumented immigrants who currently live and work in the United States can apply for temporary legal status, which will make them eligible for a green card after living in the country for five years. Once this five-year period ends, they can then apply for citizenship three years later, provided that they are regular with their taxes and pass the necessary criminal and national security background checks.
Additionally, TPS holders, dreamers, and immigrant farmworkers who meet certain requirements will be eligible for green cards as soon as possible under the new Act. However, only applicants who are physically present in the U.S. before January 1st, 2021 will be eligible.
Furthermore, the Biden immigration policies will help:
Keep families together by increasing per-country visa caps, clearing backlogs, eliminating extended wait times, and recapturing unused visas.
Embrace diversity by increasing Diversity Visas from 55,000 to 80,000.
Establish programs that will promote refugee integration and inclusion.
Make it possible for U.S. university graduates to remain and seek employment in the country after graduation, thereby contributing to the economy.
Mitigate the exploitation of workers and improve the employment verification process.
For more information on how these potential policies from the White House may affect your future in the United States, please reach out to our attorneys to schedule a consultation.
Potential Impacts of the Biden Immigration Reform on the United States
The foundation of the Biden immigration reform remains the path to citizenship for undocumented immigrants already in the country. Undocumented immigrants are given five years of provisional status and will be allowed to apply for U.S. citizenship three years after that period ends.
Furthermore, in a sharp turn from the harsh executive orders of the Trump administration, DACA-protected undocumented young people and farm workers can skip the five years of provisional status and be eligible for a green card immediately under President Biden's proposed changes to the legal immigration system.
Other Immigration Reform Ideas Under the White House of President Biden
In addition, the Biden legal immigration reform will help prioritize smart border controls and tackle the root causes of migration.
The proposed immigration reform under the Biden administration would help prioritize smart border controls by:
Adding new technology and infrastructure to existing border resources.
Providing additional funding to improve infrastructure.
Authorizing the Department of Homeland Security (DHS) Secretary to develop and implement a feasible strategy to manage and secure the southern border.
Managing the U.S. border efficiently and protecting its surrounding communities. 
Prosecuting individuals and organizations involved in smuggling and trafficking networks.
Improving and expanding transnational anti-gang task forces in Central America.
Additionally, the 2021 Biden immigration reform will help tackle the primary reason for migration by:
Providing assistance and aid to nations in Central America, such as Guatemala, El Salvador, and Honduras, and reducing the level of corruption, poverty, and violence in these regions which often prompt residents to migrate from their home countries.
Reducing immigration court backlogs.
Expanding training for immigration judges.
Improving technology for immigration courts.
Supporting individuals seeking asylum as well as other vulnerable populations.
As always, we're here to support our clients through this continually-evolving situation. We'll be sure to provide updates as more information becomes available.
Let Our Experienced Immigration Attorneys Help With Your Path to Citizenship
Becoming a lawful resident ensures that you can also enjoy all privileges of U.S. citizens. If you need detailed guidance through the citizenship process or if you'd like more information on how the U.S. Citizenship Act of 2021 under the Biden administration may impact your immigration status, contact Tadeo & Silva today to schedule a one-on-one consultation.
Our experienced immigration attorneys can provide you with the reliable legal counsel and advocacy you need to navigate critical decisions in your path to citizenship. We proudly serve clients in Atlanta and the surrounding communities throughout Georgia. Call our law firm today to speak with knowledgeable Atlanta immigration attorneys for comprehensive guidance.
Contact us
Legal Consultation
Book a consultation with us to answer all of your questions!