Why You Need a Business Immigration Lawyer
Let Tadeo & Silva Immigration Attorneys help you understand how business immigration works, what it covers and how we as business immigration lawyers can help. Learn more.
Author: Massiel Silva Tadeo, Founder, Tadeo & Silva
Attorney Massiel Silva Tadeo is a partner and owner at The Tadeo & Silva Law Firm. She specializes in removal (deportation) defense, family immigration, and hardship waivers. Published on: May 30, 2022.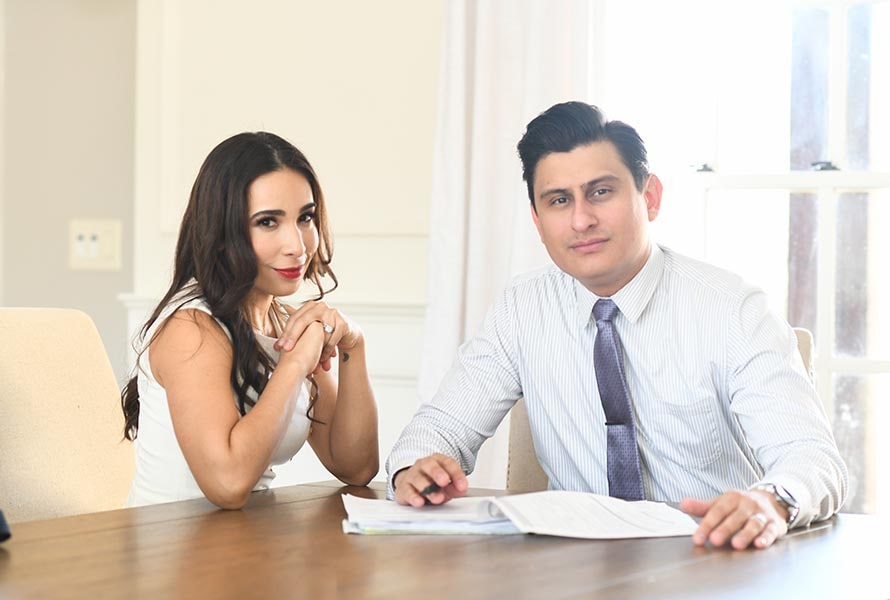 Call or email today to schedule your consultation.
Immigration Categories in the US
Foreign nationals seeking permanent residence in the United States need to obtain the necessary documentation for legal immigration.
If the prospective immigrant has family members who are US citizens or permanent residents, they may be eligible for green cards under family-based immigration. 
Individuals who wish to invest significantly in the US economy may also qualify for investor visas. Similarly, skilled workers from foreign countries who wish to take up employment in the US must obtain permission from the United States Citizenship and Immigration Services.
If you or a loved one fall under any of these categories or need assistance with other immigration matters, including nonimmigrant visas, adjustment of status, or conditional green cards, consult a qualified immigration lawyer.
What Is Business Immigration?
Business immigration involves obtaining visas, work permits, or any other documentation which allows the holder to work within the United States. These documents include:
H-1B visas (nonimmigrant visas)
employment authorization document
investor visas
employment-based green cards
The categories of persons who would benefit from business immigration include the following:
American businesses or corporations: These businesses often find that the talent required to achieve their goals may not be accessible within the United States. They are usually compelled to source skilled workers from the global talent pool to meet their needs.
Multinational firms: They may also need to bring in some of their experts or multinational managers who are foreign nationals to take up positions within the United States.
Foreign nationals/investors: Individuals may also wish to invest substantially in an existing business or start a new business entirely in the US.
The rule for business immigration is that US firms can only hire foreign nationals from outside the United States when there is no competent American citizen or permanent resident for the specific job. There are also certain exceptions to this. A lawyer who provides immigration services can offer further insight into these.
Applying for a Business Immigration Visa
Foreign nationals who intend to come to the US as skilled workers need an H1-B visa. This is a nonimmigrant visa. The intending immigrant must have a job offer from an American employer to be eligible. Here the employer has to apply for immigration on behalf of the employee.
On the other hand, if the applicant is an immigrant investor with sufficient wealth to invest in a US firm, they need the Eb-5 visa.
How a US Business Immigration Lawyer Can Help
The immigration process in the US is complex and is subject to constantly increasing scrutiny. Any errors in the application process may lead to a denial. For this reason, it is better to seek professional help to avoid any issues that could jeopardize the success of your application.
If you are a business looking to hire foreign talent or invest in the US, consult a business immigration law firm or lawyer for better guidance.
Business immigration lawyers are vast in their knowledge and experience with immigration laws. They can help you put your application together and significantly increase your chances of success.
Their knowledge of immigration law and procedure can help you determine your eligibility or that of your employee for the various classes of employment-based visas. They educate you on your available options and adopt a strategy that best suits your immediate and long-term needs.
Business immigration lawyers are familiar with various immigration concerns, including completing USCIS forms, port of entry requirements, waivers, reasons for inadmissibility, business traveler program requirements, or other administrative processing issues. They can help ensure that your application complies with the requirements of US immigration law.
Your lawyer can also help with your corporate immigration needs, including:
applying for nonimmigrant visas (H-1B) for foreign workers
work permits for prospective immigrants
certification from the Department of Labor
PERM labor authorization
You should, however, note that an immigration lawyer cannot suddenly speed up the processing time of your application once it has been submitted. The procedure is lengthy and requires lots of patience. The job of your business immigration lawyer is to ensure that any delay or mistake which occurs is not from your end. This minimizes the likelihood of errors and increases your chances of success.
Apart from their role during the application process, business immigration attorneys may also assist with document retention, particularly those linked to H-1B visa and labor certification. Your documents are kept safe for you until you require them. They can also help to ensure that your paperwork is up to date and that you have fully complied with the relevant laws and guidelines.
If, for any reason, your application is declined, your lawyer can also take the necessary steps to appeal the decision on your behalf and perhaps secure an approval.
The Cost of Hiring an Immigration Lawyer in the US
The cost of employing an immigration attorney varies with each firm. Lawyers' fees depend on several factors, such as the size of the immigration law firm, the extent of the lawyer's skill or experience, and the location.
Why You Should Work With Business Immigration Lawyers
The immigration regime in the US provides various options for foreign nationals who wish to work or do business in the country. A business owner or manager who intends to use immigration policy to advance their company or career needs to carefully consider their legal choices to avoid any issues. The same is true for a prospective immigrant seeking to work in the United States.
Failure to secure the appropriate documentation or permission to work and do business in the US may lead to adverse consequences, including business failure, deportation, and even an immigration ban. Business immigrants, therefore, need all the help they can get to ensure that their immigration application succeeds.
Hiring a business immigration lawyer can help you avoid some common pitfalls in immigration applications. With an immigration lawyer, you can rest easy knowing that they will handle your case professionally and diligently.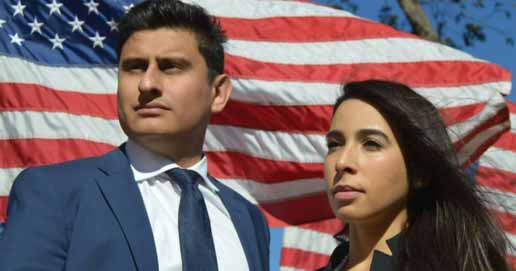 Tadeo & Silva Immigration Attorneys
3555 Koger Blvd Suite 120,
Duluth, GA 30096
Legal Consultation
Book a consultation with us to answer all of your questions!