U.S. Citizenship Oath Ceremony
Ready to prove you meet the requirement for citizenship by the oath ceremony? An immigration attorney at Tadeo & Silva Law can help. Give us a call today.
Author: Massiel Silva Tadeo, Founder, Tadeo & Silva
Attorney Massiel Silva Tadeo is a partner and owner at The Tadeo & Silva Law Firm. She specializes in removal (deportation) defense, family immigration, and hardship waivers. Updated on: September 29, 2023.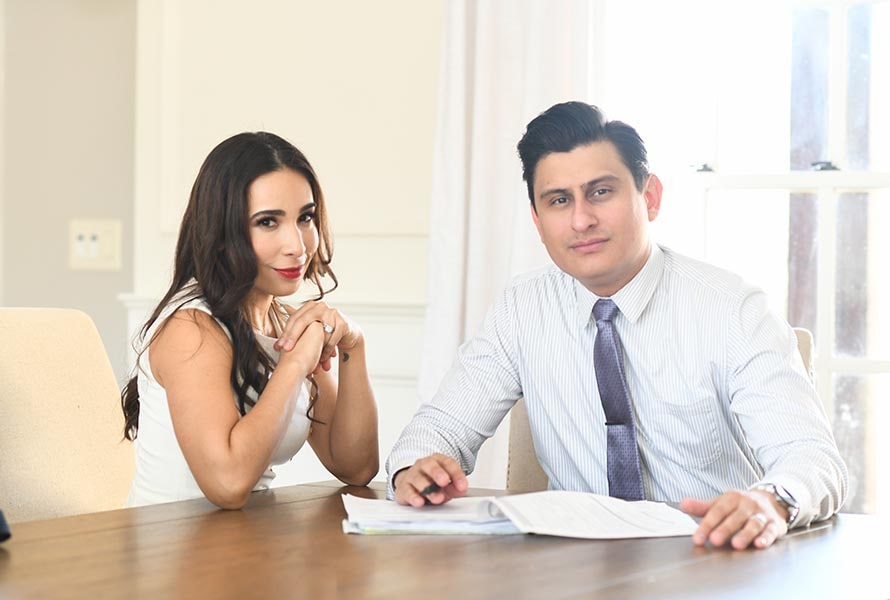 Contact us today to schedule your consultation.
What Does the Citizenship Oath Ceremony Entail?
A citizenship oath ceremony is the final step in the U.S. naturalization journey. You have come a long way if you find yourself at this juncture. All that is left is for you to cross the minor hurdle of the oath ceremony and become a citizen.
The citizenship oath ceremony may seem like a minor process compared to the applications it takes to get there. However, it is still necessary that you take it as seriously as ever. Understanding what the ceremony entails and the rules surrounding it is vital.
What Happens During the Citizenship Oath Ceremony?
The citizenship oath ceremony is also referred to as the naturalization oath ceremony. It is a formal ceremony where residents who have successfully applied for naturalization are declared as U.S. citizens.
Upon your arrival at the ceremony, please check in with the U.S. Citizenship and Immigration Services (USCIS). A USCIS officer will examine your completed questionnaire, Form N-445, Notice of Naturalization Oath Ceremony, which should be filled out prior to your arrival.

You will need to turn in your Green Card (Permanent Resident Card) to the USCIS at the time of checking in for the ceremony.

Your status as a U.S. citizen is conferred only upon taking the Oath of Allegiance during the naturalization ceremony. Following the Oath of Allegiance, you will be issued a Certificate of Naturalization.
Like a certificate of citizenship, the naturalization certificate serves as proof of your U.S. citizenship. You can apply for a passport and other citizen-only documents upon receiving your Certificate of Naturalization. You can also begin to enjoy all the exclusive citizen rights, like being able to vote.
Content of the Oath of Allegiance
The exact words of the Oath of Allegiance will be given to you to read by a USCIS official at the oath ceremony. So you do not have to worry about looking it up and memorizing it before the occasion. In essence, the oath of allegiance is a promise you make to do the following:
Uphold the Constitution.

Completely renounce any prior allegiance to foreign rulers, states, or authorities.

Stand in defense of the Constitution and laws of the United States against all forms of threats, foreign or domestic.

Demonstrate unwavering faith and loyalty to the United States Constitution and its laws.

Either A. Bear arms for the United States when mandated by law; or B. Undertake noncombatant service within the U.S. Armed Forces as mandated by law, or C. Engage in nationally significant civilian work under lawful direction when required by the law.
If you are worried about some of the oath's wording, you can request certain modifications. Such modifications can be granted based on religious beliefs or deeply held moral or ethical codes. For example, you may be permitted to remove the part of the oath that mentions bearing arms for the nation. You may also be allowed to substitute the words "on oath" with "solemnly affirm" and skip the words "so help me God."
Specific individuals may also be able to get a complete waiver of the oath on medical grounds. This could happen if a competent medical professional evaluates them and declares them unable to understand or communicate the meaning of the oath due to mental impairment or physical or developmental disability.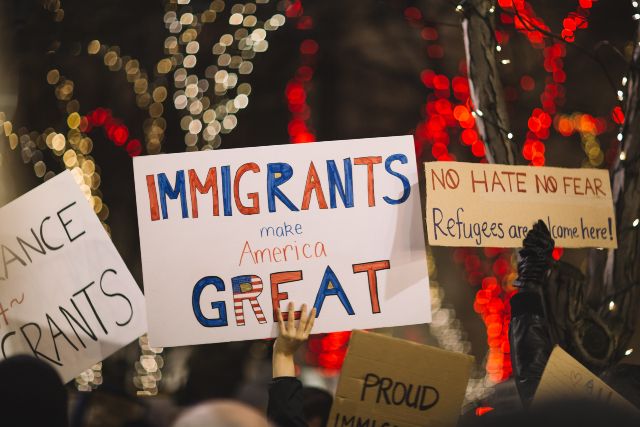 When and Where Does the Citizenship Oath Ceremony Take Place?
The ceremony may occur on the same day as your naturalization interview and tests. If you pass, you might be scheduled to take the oath immediately, depending upon the availability slot of the ceremony. Alternatively, you might be scheduled to take the oath on a later date after the interview and tests. The USCIS would mail you Form N-445: Notice of Naturalization Oath Ceremony in the latter case. This form contains your naturalization oath ceremony's date, time, and location. It also has a questionnaire on the back that you need to fill out before you arrive at the venue on the day of your interview.
Naturalization ceremonies typically take place at the USCIS offices. Usually, your ceremony is scheduled at the same office where your naturalization interview took place. The interview, in turn, is typically carried out in your local USCIS office. The interview and oath ceremony will likely occur in the USCIS Atlanta office if you live in Atlanta, Georgia.
Oath Ceremony Rules and Regulations
The naturalization ceremony is a solemn and significant event. As such, the USCIS has rules on what you can bring, how to dress, what to do if you cannot make it to your appointment, and so on.
You can typically bring friends and family to the ceremony. But it is a good idea to call beforehand to confirm if it is allowed at your local immigration office. Georgia citizens can contact the Immigration Office in Atlanta for information on this.
If you cannot make it to the appointment, you must return your Form N-445 immediately, accompanied by a written explanation of why you cannot make it. The USCIS will then respond to you with a new form, scheduling your oath ceremony for a later date.
Lastly, the USCIS expects you to dress in proper attire to respect the dignity of the ceremony. As such, they expressly prohibit wearing jeans, shorts, and flip-flops. It may be a good idea to wear a formal or business casual dress.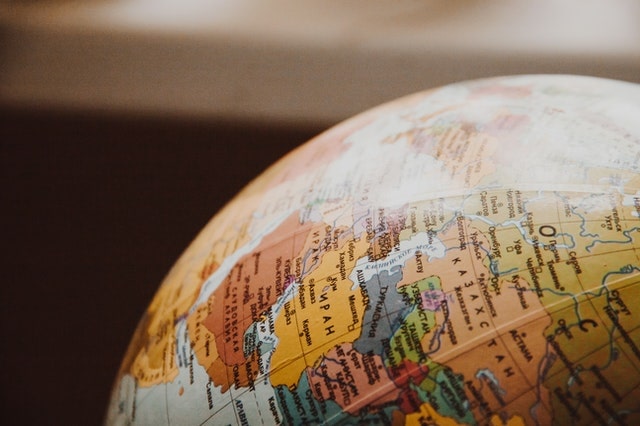 After the oath ceremony, you officially become a citizen of the United States. Updating your vital records, like Social Security, can be a good idea. You will need to wait at least ten days after your naturalization ceremony to do so.
Becoming a citizen opens the door to many benefits and opportunities you may wish to explore. You could petition for your immediate and non-immediate relatives to immigrate. You could also apply for your U.S. passport and explore the many countries you can visit visa-free with it.
Got Questions? Contact Tadeo & Silva Law!
At Tadeo and Silva Law, we help our clients with various immigration processes. Whether it's an I-485 interview or a citizenship oath ceremony, we are here for you. If you need any help, guidance, or clarification, do not hesitate to contact us.
The naturalization process can be cumbersome from start to finish. But it becomes less so when you have a capable and experienced law firm helping you. We have the know-how to assist you wherever you may be in your immigration journey. For immigration help from a top-tier law firm in Atlanta, Georgia, contact us today.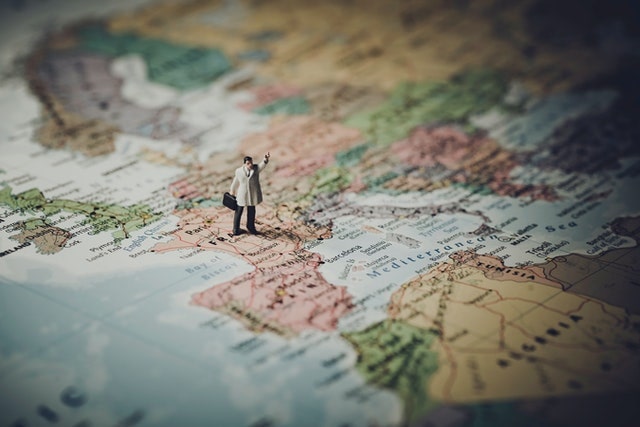 Contact us
Legal Consultation
Book a consultation with us to answer all of your questions!