What Is a Conditional Permanent Residence?
When you need resources or assistance with obtaining Conditional Permanent Residence, the Tadeo & Silva Immigration Attorneys can help. Contact us for advice.
Author: Massiel Silva Tadeo, Founder, Tadeo & Silva
Attorney Massiel Silva Tadeo is a partner and owner at The Tadeo & Silva Law Firm. She specializes in removal (deportation) defense, family immigration, and hardship waivers. Updated on: January 25, 2023.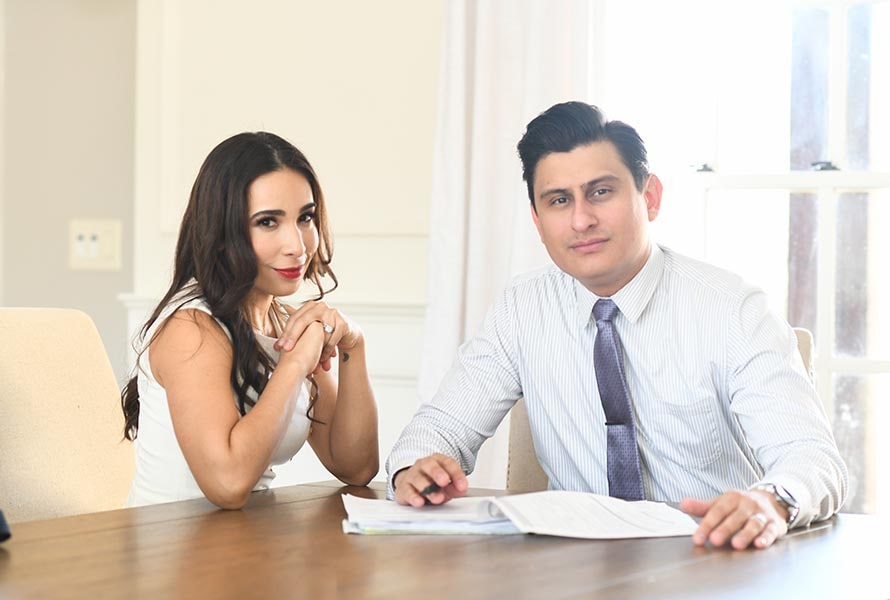 Contact us today to schedule your consultation.
Conditional Permanent Residence
Having conditional permanent residence status means that you received a green card that allows you to legally live and work within the US for only two years. If the two years elapse without breaking any conditions, you can apply for permanent residency through the US Citizenship and Immigration Services (USCIS). 
So how do you remove conditions on your conditional resident status? What happens if your conditional resident status time frame expires and you still need to remove the conditions? We have all the answers, and our attorneys can even help you in the process of renewing a green card.
Purpose of Conditional Residency
Marriage-based green cards or IR6 green card is a well-known way of becoming a lawful permanent resident in the USA. However, USCIS and Immigration and Customs Enforcement (ICE) implement immigration laws to weed out people who get into sham marriages to obtain a green card. Therefore, if your visa or green card is ready and your marriage is less than two years old, the foreign national spouse will receive a conditional permanent residency status which is temporary in nature.
You cannot "buy" permanent residency status. But through the EB-5 program, you can invest in the U.S. and receive a green card that is valid for 2 years. Your spouse and unmarried children below 21 can also become conditional permanent residents.
As a conditional resident, you have the same rights as a permanent resident. You can live and work within the US without applying for a work permit for two years. You can also enjoy your travels in and out of the US without any hindrances. The key difference is that your rights could expire after the two years elapse.
The good news is that you will not remain a conditional resident forever. You can apply for the removal of conditions before the non-renewable green card expires and receive a renewable green card that is valid for 10 years.
How Do You Remove Conditions on a Conditional Permanent Resident Green Card?
There are two green card categories where green card holders are conditional permanent residents: EB-5 immigrant investors (employment category) and marriage-based green cards (family category).
Immigrant Investor
EB-5 immigrant investors can apply for the removal of conditions by filling out form I-829. They need to provide documents and proof that they have fulfilled the investment requirements. Upon approval, USCIS removes conditions of residence, and the foreign national becomes a permanent legal resident. 
Foreign National Spouse
For conditional permanent residents who received a green card through marriage, they have to apply for the removal of conditions. They must complete and submit form I- 751, which is usually filed jointly with their spouse, who is either a US citizen or a legal permanent resident.
Remember that before USCIS removes the conditions, you must prove that your marriage is in good faith. That means you should prove that you did not enter into a sham marriage. You have to confirm that you are building a life together.
If the petition is approved, USCIS removes the conditions, and the conditional permanent resident receives a permanent renewable 10-year green card. This also puts them on track to becoming U.S. citizens.
What if You Divorce?
If you get a divorce before your second anniversary, you can still apply for the removal of conditions on your residency. All you need to do is, request a waiver of the condition that requires the U.S. citizen or legal permanent resident spouse to jointly file the form with you.
However, you need to still prove that your marriage was in good faith and not to obtain permanent legal residence. You will also need to submit a copy of the final divorce decree or document terminating or annulling the marriage with your petition.
If applicable to your circumstances, you may want to prove that your spouse was the one at fault or that they are the ones who filed for a divorce. You can also prove that you took steps to salvage the marriage, such as marriage counseling and therapy.
What if Your Spouse Dies?
If your spouse dies before you apply for the removal of conditions, you are allowed to do it alone. You should attach a copy of their death certificate and provide proof of the life you had built together.
What Happens if You Don't Remove the Conditions on Your Conditional Permanent Resident Status?
A conditional green card is valid for only two years, and you cannot renew it once it expires. Upon its expiry, you are subject to removal or deportation proceedings.
USCIS can ban you from entering the U.S. for years if ICE deports you. That is why it is crucial to respect immigration laws and apply for the removal of conditions before your conditional green card expires.
USCIS can deny your request if: 
You filled out the request late without providing proof that you had valid reasons for the late request.

You fail to provide documentation that you and your spouse have built a life together. 

The USCIS suspects you entered a sham marriage.
Can You Appeal if USCIS Denies Your Request for Removing Conditions?
Generally, there is no right to appeal in cases where the USCIS denies your form I-751 or form I-829. You will usually receive a decision explaining the reasons for the denial, along with a notice to appear in court for removal proceedings.
It is a good idea to consult with immigration lawyers to explore other possible solutions, such as filing motions to reopen or reconsider. They may also suggest seeking a review of the decision during the removal proceedings.
How Can an Immigration Lawyer Help You?
Filing for removal of conditions on residency should be taken seriously because of the high stakes involved. Additionally, errors and inconsistencies in your forms can increase the waiting time for approval or lead to denied green card renewal.
Our immigration lawyers are well-experienced, and they understand immigration laws in depth. Our attorneys will help you fill out your forms correctly and ensure you provide all the necessary documentation.
How long does it take to get a green card? What if USCIS denies my request for the removal of conditions? You may have such questions. Contact us today to know the answers to all this and more!
Contact us
Legal Consultation
Book a consultation with us to answer all of your questions!