What to Do if You Were Notified of Denied Green Card Renewal
If you were denied green card renewal, you might wonder where to turn next. Get guidance on your next steps from the immigration lawyers at Tadeo & Silva.
Author: Massiel Silva Tadeo, Founder, Tadeo & Silva
Attorney Massiel Silva Tadeo is a partner and owner at The Tadeo & Silva Law Firm. She specializes in removal (deportation) defense, family immigration, and hardship waivers. Published on: January 14, 2022, Last updated on: January 29, 2022.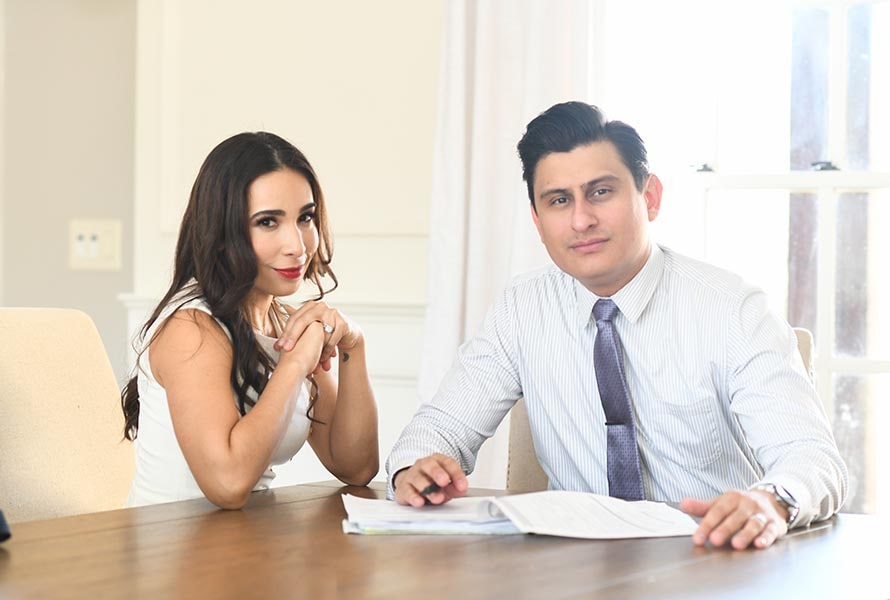 Call or email today to schedule your consultation.
Were You Denied Green Card Renewal?
Have you been denied the renewal of your green card?
Unfortunately, it happens all too often. Each year, more than 30,000 applications are denied in the first step of the process alone.
The good news is that this is not the end of the road for you. You have a few options depending on your unique situation, so you must consult with a reputable law firm offering citizenship and immigration services. The right immigration lawyer will have extensive experience handling these types of cases.
Can Green Card Renewal Be Denied?
The green card renewal application process is fairly straightforward. However, there are some cases when a person's green card may be denied. This can happen for numerous reasons, which we'll highlight in detail below.
If this happens to you, your best bet is to improve your situation with the help of a lawyer and then reapply for renewal. Depending on the circumstances, there may be ways to renew your green card successfully after an initial denial.
Reason Why Green Card Renewal Can Be Denied
Unfortunately, the renewal of green cards is not always automatic. If you have been a legal permanent resident for a long time, you may find that your application has been denied when you apply to renew your green card. There are several reasons why this might happen, but they all have to do with your character or legal status as a resident in the United States.
What Are the Reasons Renewal of Green Card May Be Denied?
Under the law, the renewal of a green card is dependent on the applicant's continuing green card eligibility for adjustment of status. The reasons for the denial of an application for renewal of residence or conditional permanent residence card are that the applicant:
Is not eligible for such status. Many people attempting to adjust their status may be unable to do so because they no longer qualify or failed to meet certain eligibility requirements.
Has committed an act of fraud in connection with their admission into the United States;
Has engaged in activities since the entry into the United States which would render them ineligible for such status;
Did not lawfully admit to permanent residence at the time they applied for renewal or has ceased to be a lawful permanent resident during the period between the application and the determination on the renewal application;
Did not apply to replace permanent resident card within one year immediately preceding the expiration of their permanent resident status under section 249 of the Immigration and Nationality Act.
Failed to file a timely application for such renewal due to service in the armed forces, imprisonment, hospitalization, institutionalization, or incapacity or incompetence.
Other reasons for denial may apply. An immigration attorney can help you understand the reason for your denied renewal and how you can possibly resolve the issue.
What to Do if Green Card Renewal Is Denied
If you're like most people, your first instinct is to panic. After all, a green card renewal has implications for your family and career, so it's crucial to address why your application was denied.
There are ways to fix these problems, but you need to act quickly if your application has been denied. If you can prove that some error led to the denial, you should be able to reapply for permanent residency successfully.
What if the problem is more serious? What if there is no way to prove that you made a mistake?
In this case, it would make sense to hire a green card lawyer who could help file an appeal on your behalf. This process might take some time, but it will allow you to stay in the U.S. and keep working until your appeal can be heard by an immigration court.
What Happens if My Green Card Renewal Is Denied?
When you encounter green card denial, it means you will no longer be considered a permanent resident of the U.S., and you'll be expected to leave within 30 days. 
Suppose you plan to stay in the U.S. In that case, you'll need to apply for another type of non-immigrant or immigrant visa or change your immigration status in another way (such as by getting asylum or marrying a U.S. citizen).
However, you will receive a "Notice of Intent to Deny" explaining why your application was not approved. This notice will also inform you that you have the right to appeal the decision within 30 days by contacting USCIS and providing additional information or evidence as to why you should be granted a green card renewal.
How to Find Out Why Green Card Renewal Was Denied
If you are denied your conditional permanent renewal application, you must find out why. It will help you determine what measures to take next. 
You can get this information from the decision document sent to you or from a team of knowledgeable Atlanta citizenship attorneys. The decision letter should contain all the details of your case and state why your application was denied. Your attorney can help you interpret this letter if you need clarification on it.
How to Check Status of Green Card Renewal
If you want to check the status of your renewed green card, you can use the E-Government website. The process is fairly easy; however, requesting information on your case can be a lengthy process. If you are working with an immigration lawyer, they will keep you informed of any updates to your case.
A denied green card renewal form is a serious matter. Many renewal requests are denied each year, leaving immigrants unsure of their future. 
Therefore, if you were denied your conditional permanent residence renewal, it's important to understand why. That way, you can address the issue and ensure that your next renewal goes smoothly. 
When you turn to Tadeo & Silva, you will encounter a licensed immigration attorney who is ready to assist you. We can help with any questions that you may have about this process. Contact us today to learn more.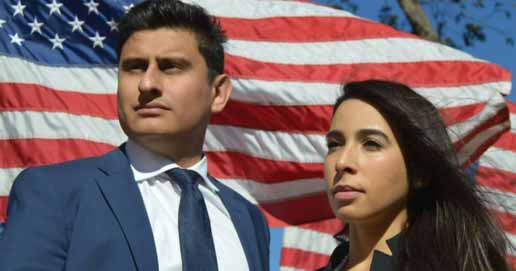 Tadeo & Silva Immigration Attorneys
3555 Koger Blvd Suite 120,
Duluth, GA 30096
Legal Consultation
Book a consultation with us to answer all of your questions!