A Comprehensive Guide to the Diversity Visa Lottery Program
Here's what you need to know about the Diversity Visa lottery, including eligibility, how to apply, and how long it takes to get a Diversity Visa.
Author: Massiel Silva Tadeo, Founder, Tadeo & Silva
Attorney Massiel Silva Tadeo is a partner and owner at The Tadeo & Silva Law Firm. She specializes in removal (deportation) defense, family immigration, and hardship waivers. Updated on: July 27, 2022.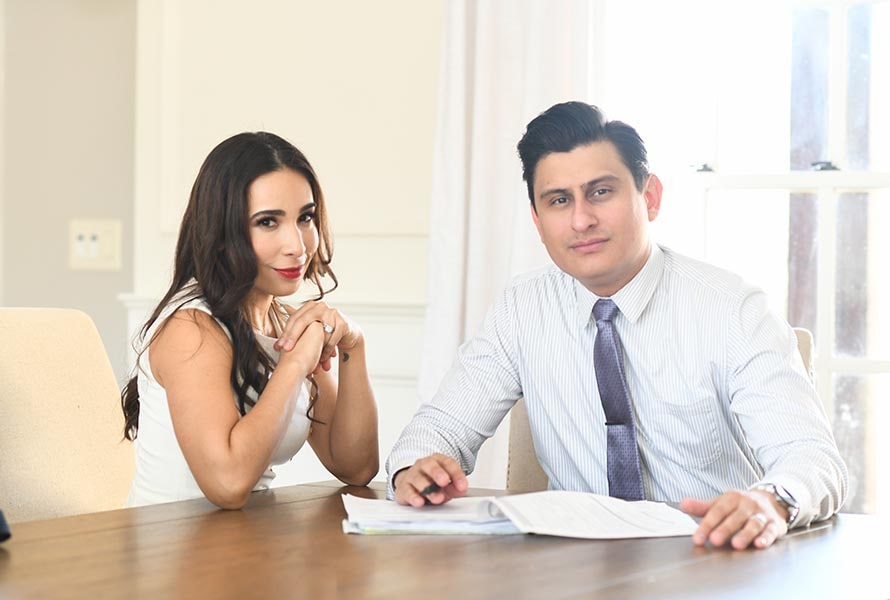 Contact us today to schedule your consultation.
How the Green Card Lottery Works
The diversity visa lottery program, also known as the green card lottery program, is an annual lottery that allows you to win a green card to live and work in the U.S. as a permanent resident.
Individuals usually obtain green cards by having certain status or connections, such as employment, family, refugee, or asylum seeker. However, not everyone qualifies for these.
The U.S. Department of State manages the diversity immigrant visa program, which aims to increase the diversity of the immigrant population in the U.S. The diversity immigrant visa program grants around 55,000 immigrant visas to randomly-selected individuals from countries with low rates of immigration to the U.S.
The United States Citizenship and Immigration Services (USCIS) calculates the number of diversity visas allocated to each country using a formula outlined in the Immigration Act.
An immigration lawyer can help you know whether you are eligible for the diversity visa program, gather required documents, and help you complete and submit your application.
Qualifications for the Diversity Visa Program
Getting a diversity visa lottery involves completing a simple form from the diversity visa lottery program website.
There are two main requirements when applying for a diversity visa program:
Country of Birth
To be eligible for the diversity immigrant visa program, you need to be from countries with low rates of immigration to the U.S. The U.S. Department of State publishes a list of all eligible countries annually.
If you are a citizen of an ineligible country, you can still qualify for the diversity visa in two ways:
If your spouse was born in an eligible country, you can apply with them and choose their birth country on your application.
If neither of your parents was a legal resident in your birth country, you could choose either your mother's or father's birth country.
Seek the help of a trustworthy EB-5 attorney if you are having problems with eligibility and are using the family method to get a visa.
2. Education/ Work Requirement
To qualify for the diversity visa program, you must have at least completed a high school education and a university degree.
You can also qualify if you have two years of work experience within the past five years in a job that needs at least two years of training and experience, as determined by the U.S. Department of Labor.
Diversity Visa Lottery Application
The visa lottery application process is quite simple. Applicants must fill out an online application that asks questions about their background and personal information. 
You need to provide the following information for your application to go through:
Your name: provide your name exactly how it appears on your passport. Start with your last/ family name and follow up with the names on your passport.

Gender: give information on the gender that you identify with

Date of birth in the order of the day, month, and year

City of birth

Country of birth

The country of eligibility for the DV program (usually this is your country of birth)

Provide your passport number, country of issue, and expiration date of a valid international passport

Entrant photographs that you have taken within the last six months. You need to have photographs of yourself, your spouse, and your children. If they are already permanent citizens of the U.S., you don't need to include their photos.

Mailing address

Your current country of stay

Phone number

Highest education level

Current marital status

The number of children.
Once you submit your application, keep your confirmation number safe because you will need it to check your visa lottery status.
For peace of mind, you are recommended to hire a trustworthy green card lawyer to guide you on the application process, so you can be sure that you have included all the essential details. 
How Long Does the Diversity Visa Lottery Process Take?
The application period for diversity visas is open every year for a specific period. The registration period is usually between October and November. Typically, the winners of the green card lottery are notified 7 months after submitting their entry. An interview and visa can take up to 14 months, so the process usually lasts for two years. So, if you apply for the 2021 period and qualify, you will most likely receive your visa in 2023.
Visas can be issued much sooner if you apply earlier in the year. So, the earlier you apply, the sooner your application will be approved.
Diversity Visa Lottery Processing Fee
It is free to apply for the green card lottery. The U.S. green card office will only charge you for legal and professional services offered, which are $80 inclusive of government fees.
How to Check Diversity Visa Lottery Status
The U.S. Department of State does not send letters or emails claiming that you have been selected for the diversity visa program. The notification comes from the U.S. embassy and consulate. If you have not been selected, you can only find out by checking your entrant status online.
You will need the following details to check your electronic diversity visa lottery status:
Last/ family name
Confirmation number
Year of birth
When you submit the diversity visa entry form or DS-5501, you will receive a confirmation file with the confirmation number, family name, and birth year.
You can perform the entrant status check on the Electronic Diversity Visa Program website. You will see a blue "check status" icon on the home page. Click on it, and another blue icon named "continue" will pop up. Click on it and type in the following information:
Confirmation Number
Type in the confirmation number you received when you entered the diversity visa lottery program.
You can click on the "Forgot Confirmation Number" link if you no longer have your confirmation number. It will prompt you to provide the following information:
Diversity Visa program year
Family/last name
Your first name, if you used it on your application
Middle name if you used it on your application
Date of birth
The email address you used on the Electronic Diversity Visa Entry Form.
Authentication
The final stage of the status check is authentication to confirm that you are not a bot. After authentication, click on the "submit" button.
If you were not selected for the diversity immigrant visa program, a message on the screen reads: "Based on the information provided, the Entry HAS NOT BEEN SELECTED for further processing for the Electronic Diversity Visa Program at this time…"
If you won the Diversity Visa lottery, you would see a message: "You have been randomly selected for further processing in the DV immigrant visa Program for the fiscal year xxxx.."
Lawyer to Help With Diversity Visa Application
Although the process of applying for this category of visas is pretty straightforward, there is no harm in consulting experienced immigration lawyers.
Our team of immigration attorneys at Tadeo & Silva Immigration Attorneys has extensive experience helping clients legally immigrate to the United States and can guide you or your loved ones through the DV program. Contact us today to get started.
Contact us
Legal Consultation
Book a consultation with us to answer all of your questions!