DUI Immigration Status Overview
Author: Massiel Silva Tadeo, Founder, Tadeo & Silva
Attorney Massiel Silva Tadeo is a partner and owner at The Tadeo & Silva Law Firm. She specializes in removal (deportation) defense, family immigration, and hardship waivers. Published on: February 17, 2022.
DUI convictions can negatively impact your immigration status in the U.S. Find out everything you need to know about DUI convictions, how they can affect your status, and what you can do about them in this article.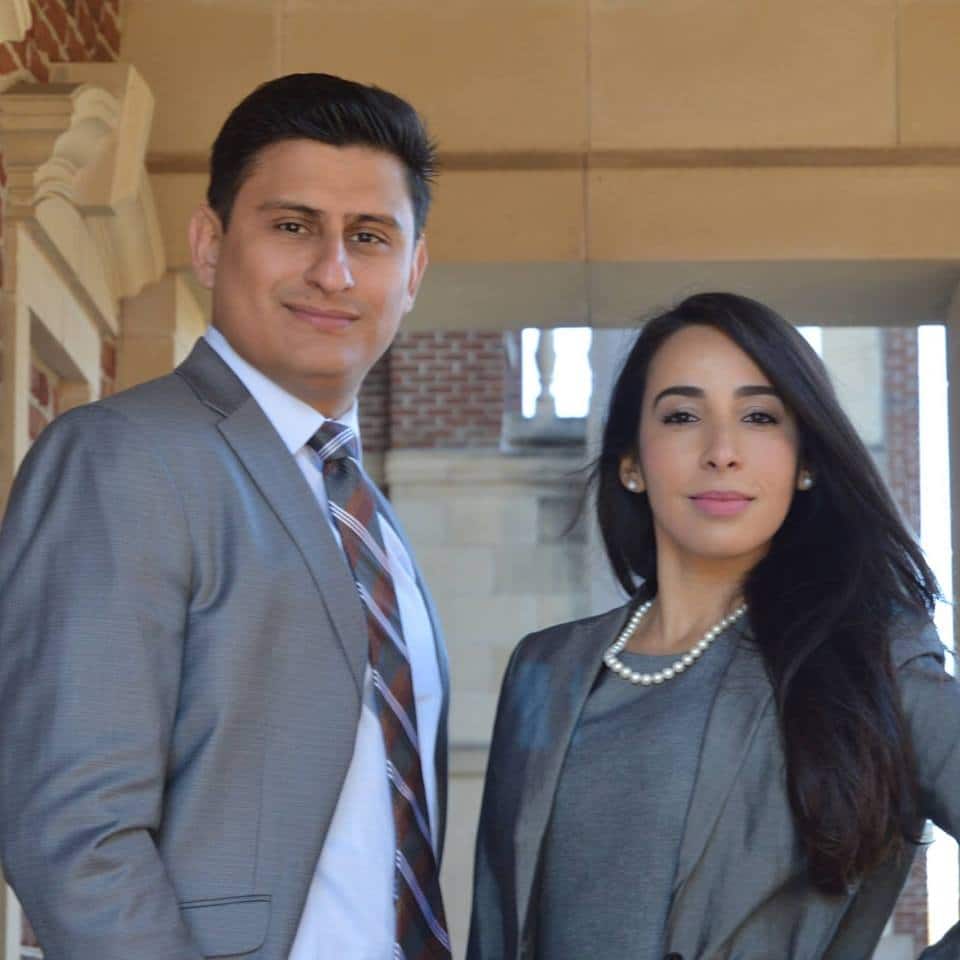 Call or email today to schedule your consultation.
Whether you are in Atlanta or anywhere in the United States, Tadeo & Silva is able to take your immigration case and give you the best results your case can get. Our attorneys have managed cases from clients all over the country and internationally.
In most cases, a DUI charge, reckless driving, and other aggravating factors do not lead to immigration action. Immigration action occurs based on the intent as specified in the Immigration and Nationality Act. In other words, immigration consequences only occur if the act committed was a crime of moral turpitude. A DUI arrest is not usually considered a criminal offense because there is a lack of criminal intent.
A charge of driving under the influence might, however, have an impact on your immigration status, and this applies to green card and visa holders. For instance, a DUI conviction can negatively reflect on the "good moral character" requirement. A DUI charge would also appear on your criminal record. 
You may need to address it in the future as you seek visa renewal, adjustment of status to a lawful permanent resident, or naturalization.
Impact of a DUI Conviction on Immigration
Suppose you get arrested and charged for driving under the influence of alcohol, controlled substances, or other criminal offenses. In that case, you may need to contact a good law firm of immigration attorneys to help you determine how the charges may impact your immigration status. 
At Tadeo & Silva, we offer professional immigration attorney services with a top immigration lawyer in Atlanta. Our law firm has a reputation for helping immigrants traverse the immigration consequences of a DUI, even those with prior criminal convictions. If you are experiencing an issue with your legal status due to a single DUI conviction or multiple convictions, call us today at (404) 993-8941!
With the proper legal advice and support, you will learn more about immigration law and how to deal with the immigration court as well if you are facing deportation.
Does DUI Affect Immigration Status?
Even though a simple DUI conviction may not have immigration consequences, there are some situations in which DUI offenses can lead to the deportation of immigrants. An example of such a situation is a DUI conviction on undocumented immigrants. In such a case, the immigration court doesn't act on the DUI conviction itself but more on the immigrant's unlawful presence in the country.
Whether or not a DUI affects a person's immigration status depends on the specific circumstances of each crime. At the same time, DUI charges alone may not be considered a deportable offense, but some situations where a DUI conviction is involved can result in serious immigration consequences.
For example, multiple DUI convictions can work against your push towards legal permanent resident status, according to immigration law. This can be used against your character in a federal court, and you may find yourself facing removal proceedings. 
How you handle the DUI arrest or deal with the local law enforcement, and even the simple fact that you face multiple DUI convictions, might make it hard for you to prove later a good moral character in court. 
In these situations, you will need reputable immigration attorneys such as Tadeo & Silva to plead your case and help your family stay together. The hands-on approach taken by the experienced green card lawyer at Tadeo & Silva may help you resolve your immigration status while keeping you informed along the way.
Dealing with local law enforcement in a foreign country and understanding the immigration law is difficult for everyone. However, with the proper law firm by your side, you can deal with any DUI convictions appropriately. 
DUI Immigration Consequences
Driving under the influence can have immigration consequences if the DUI charge is interpreted to be a crime of moral turpitude. A crime of moral turpitude is that which is considered to be immoral or of a dishonest quality. Immigration consequences from DUI charges occur when the DUI offense is tied to issues of moral turpitude.
A crime involving moral turpitude is considered intentional – for example, violent crime, drug crimes, fraud – or crimes that shock the public's conscience, such as an aggravated felony. While driving under the influence may not be considered a crime of moral turpitude, some circumstances may imply moral turpitude. 
Such circumstances include driving under the influence of controlled substances, driving with a suspended license, and a DUI with a minor onboard. Multiple DUI convictions will also negatively impact your immigration status.
What Happens If an Undocumented Immigrant Gets a DUI?
In the case where undocumented immigrants are charged for driving under the influence, deportation of the immigrants would follow. The deportable offense in such a case would be living within the U.S. unlawfully but not the DUI conviction itself. 
The best way for undocumented immigrants to protect themselves from deportation is to avoid driving under the influence of alcohol or controlled substances. However, mistakes happen, and those facing immigration consequences following a DUI charge deserve a robust legal defense.
For any immigrants who get arrested for driving under the influence of alcohol or controlled substances, they need to contact an experienced immigration lawyer. Whether you need a U visa attorney or help with deportation defense, Tadeo & Silva Immigration Attorneys offer their depth of knowledge and experience to immigrants in Atlanta, Georgia, and help to protect their immigration status.
Can You Get Deported for a DUI?
Generally, a simple drunk driving conviction is treated as a misdemeanor and thus cannot be used as grounds for deportation. This is still true even when the DUI charge is for an accident that resulted in unfortunate injury or loss of life. 
Though DUI manslaughter is a severe charge, it is not presumed to have criminal intent.
In addition, the United States Supreme Court ruled that a DUI conviction is not interpreted as a crime of violence or as an aggravated felony. However, if the DUI is tied to a crime involving moral turpitude, deportation may occur. 
The Immigration and Nationality Act mentions these three factors explicitly as deportable offenses:
Drug-Related DUI Charge
Driving under the influence of controlled substances is considered to be grounds for deportation. An individual may also be denied entry into the country based on the use of controlled substances or other drug crimes.
Driving With a Suspended License
This is considered a crime of moral turpitude because you know the action was illegal, but you did it anyway. It is likely to have a negative impact on your immigration status and lead to other immigration consequences whether the license was suspended for prior DUI convictions or other reasons.
Driving Under the Influence With a Minor Onboard
This DUI offense is taken very seriously because the person is seen to be endangering the child. While driving under the influence may not have criminal intent, child endangerment does. You may need a good immigration attorney to work on getting the child endangerment charge dropped and protect your immigration status.
The situations mentioned above could result in the loss of your immigration status and other immigration consequences that will haunt you for the rest of your life. In such situations, you will need reputable immigration attorneys to argue against possible moral turpitude and help you avoid these immigration consequences.
How to Check the Current Immigration Status After a DUI
After DUI convictions, you may need to check if you have a revoked visa. One way to do this is by contacting the consulate and inquiring about its validity. However, this may not always work because consulates do not deal with case-specific inquiries.
Another option would be to call the local Customs and Border Protection (CBP) deferred inspection office for this information.
In the absence of formal communication regarding your visa being revoked, the safest approach would be assuming your visa has been revoked and starting the application process for a new one.
Why You Should Contact an Immigration Lawyer for Your DUI Conviction
It is advisable for both undocumented and legal immigrants to avoid any kind of issues with the law. Even though a misdemeanor DUI might be a relatively minor offense, it could negatively affect your immigration status. 
If you require legal assistance relating to your immigration status, or other immigration law information, or if you face a DUI conviction, reach out to Tadeo & Silva. We have a wealth of experience in offering legal services in immigration law. Our immigration criminal defense attorneys will work diligently to help you avoid the immigration consequences of a criminal conviction. 
Don't let your DUI conviction ruin your chance at a life in the United States! It's time to fight for your rights and your future. Contact our immigration law firm right away at (404) 993-8941 for a consultation upon your case.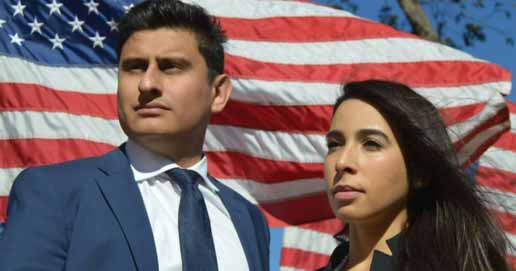 Tadeo & Silva Immigration Attorneys
3555 Koger Blvd Suite 120,
Duluth, GA 30096
Legal Consultation
Book a consultation with us to answer all of your questions!