EB-1B Visa: Everything You Need to Know
Need help with an EB-1B Visa? Tadeo & Silva Law can help. We can guide you through the EB-1B Visa application process. Contact us today.
Author: Massiel Silva Tadeo, Founder, Tadeo & Silva
Attorney Massiel Silva Tadeo is a partner and owner at The Tadeo & Silva Law Firm. She specializes in removal (deportation) defense, family immigration, and hardship waivers. Updated on: August 15, 2023.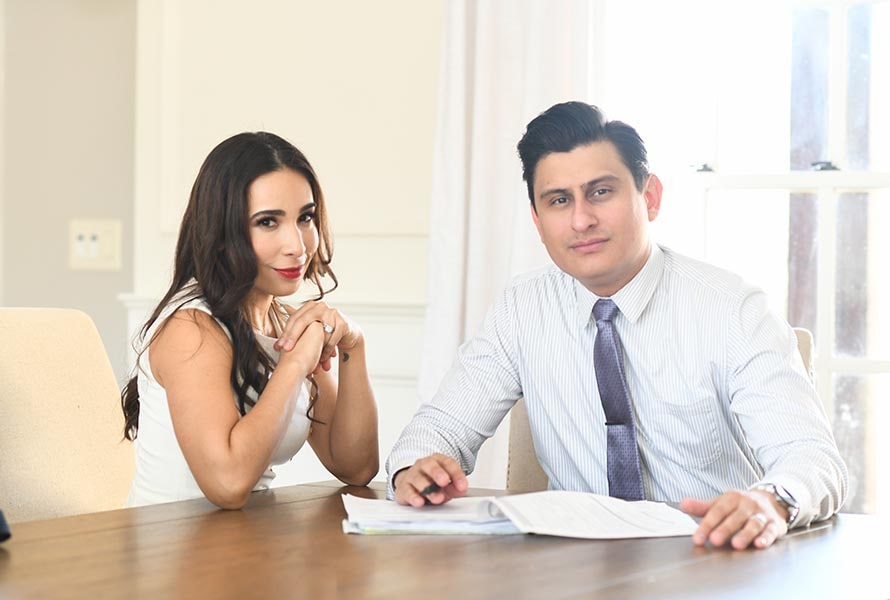 Contact us today to schedule your consultation.
EB-1B Visa for Outstanding Professors and Researchers
The EB-1B visa is one of the EB-1 visas, first preference, employment-based visas. EB-1B visas are awarded to outstanding professors and researchers who wish to work in the United States. With this visa, you can get a green card to work and live permanently in the United States.
EB-1B visas can be your first step to permanent residence. It is important to ensure you meet the requirements and submit all the required documents to the U.S. Citizenship and Immigration Services (USCIS).
The following article discusses the EB-1B visa application process. Learn more about how Tadeo & Silva Law can assist you.
What Are the EB-1B Visa Requirements?
As an outstanding professor or researcher, you can qualify for the EB-1B visa classification, also known as the E-12 outstanding professor or researcher visa. It also grants you and your family permanent residency in the United States.
There are three basic requirements to qualify for the EB-1B visa:
International recognition as an outstanding professor or researcher in your specific academic field.
Minimum of three years of teaching experience or doing research in your particular academic field. You can also include the years earned when earning a degree if you served as a full-time instructor. Documentation from your employer is needed for these years.
A US job offer of a tenured or tenure track position at a university, institution of higher education, or private company. A private employer must show documented accomplishments and employ at least three full-time researchers.
You are not required to obtain a Department of Labor PERM certificate as you would for some employment-based visas if you meet the above requirements.
Criteria for Outstanding Achievement Evidence
To prove that you have international recognition as an outstanding researcher or professor, you have to show evidence of at least two of the following:
Receipt of major awards or prizes for outstanding achievements
Membership in an association requiring outstanding achievement
Professional publications written about your academic work
Individual or panel participation as a judge in the same or similar academic field
Original scientific or scholarly research contributions
Authorship in scholarly journals and books with international circulation
USCIS may also accept testimonials from experts in your field. You can submit comparable evidence if you do not meet the criteria.
Documents Necessary for Your EB-1B
The documents you submit for your EB-1B petition should demonstrate your achievements, qualifications, and credentials. Some of these documents include:
Evidence of major prizes and awards showing you are outstanding in your field, including why the award is significant

Documents showing members' evidence in outstanding associations with the criteria for selection

A letter from your former employer showing you have the required work experience and your job duties. It has to be signed by authorized personnel.

A job offer in writing from your US employer

Letter of endorsements from experts in your field, explaining your significance

A copy of your passport

Your resume
It is important that all of your documents support your claim of outstanding achievement. If you need assistance acquiring any relevant documentation, a knowledgeable EB-2 visa lawyer can assist you.
EB-1B Visa Application Process
For an EB-1B visa, your petitioner, current or future employer, applies on your behalf. Your employer has to prove a continuing ability to pay the wage offered at the visa priority date. Their annual report, audited financial statement, or federal income tax return might be needed to prove it.
So, your employer follows these steps to petition for your EB-1B:
Fill the Form I-140, Immigrant Petition for Alien Worker.

Pay the filing fee of $700 for the petition. It can also be upgraded to premium processing (Form I-907) for a filing fee of $2,500.

Provide all the evidence for the visa.

Get the receipt of the notice and wait for a notice of the USCIS decision. The USCIS will send a biometric service or interview notice if needed.
An EB-1 application consists of two parts:
The priority date: The priority date is the date on which USCIS receives your application. It does not change.
The final action date: The final action date varies monthly based on how many people from your country apply for an EB-1 visa. As soon as the priority date meets or exceeds the action date for your country, a visa number will be available, and you can proceed. For final action dates for each month, check the US Department of State's visa bulletin.
How Long Does It Take To Get an EB1 Visa?
You can get your EB-1 within 8 to 37 months. You can expedite the I-140 processing to 15 days with premium processing.
What Happens if My Eb-1B Visa Application Is Denied?
An EB-1B application requires outstanding academic ability. If your application is not filed properly, showing your leading or critical role in your field, your application may be denied. In this case, you can refile your application with the help of attorneys that understand Georgia Immigration Laws.
Speak With Tadeo & Silva Law About Your EB-1B Green Card
Researchers and professors with outstanding research and teaching credentials can obtain an employment-based EB-1B visa in the United States to work and live permanently in the country. Without certain qualifications, you may not qualify for an EB-1B visa, and it will be denied. The result will be a significant loss of time and money. Getting the help of an experienced business immigration lawyer is essential.
We can assist you with all aspects of your EB-1B visa application and an appeal if needed. If you do not qualify, our EB5 Lawyers can assist you in getting other visas. Speak to one of our EB-5 attorneys today!
Contact us
Legal Consultation
Book a consultation with us to answer all of your questions!