How an EB5 Lawyer Can Help You Bring Your Business to the United States
EB-5 visa enables foreign investors to obtain a U.S. visa by investing in a business that will benefit the U.S. economy. Learn more here from an experienced EB5 lawyer.
Author: Massiel Silva Tadeo, Founder, Tadeo & Silva
Attorney Massiel Silva Tadeo is a partner and owner at The Tadeo & Silva Law Firm. She specializes in removal (deportation) defense, family immigration, and hardship waivers. Published on: August 05, 2021, Last updated on: September 01, 2021.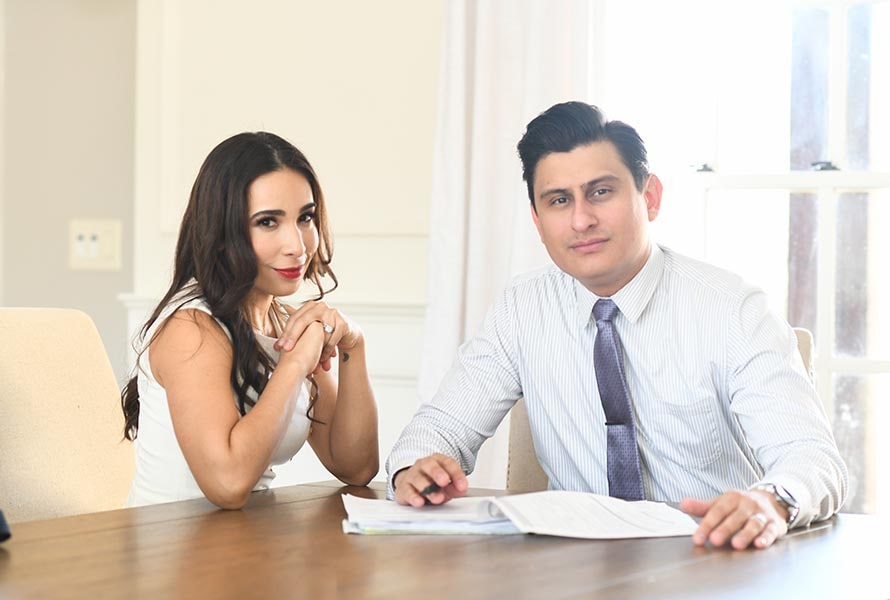 Call or email today to schedule your consultation.
The Role of an EB5 Lawyer
EB5 is known as the employment-based fifth preference visa and runs as a program. The EB-5  program was created in 1990 by Congress to boost the U.S. economy through job creation and capital investments.
This program is divided into two areas: Regional Center Program and Traditional Direct Program Inside and Outside a Targeted Employment Area (TEA) or Rural Area (RA).
If you are a foreign-born investor who wishes to build a business in the U.S.A. to create and invest in new jobs there, you will need the legal advice of an EB-5 visa lawyer.
Using an EB-5 program, both you and your family can apply for a green card and might receive permanent resident status in the U.S. Our law firm can help you determine if you are eligible and if so, guide you through this process.
EB-5 Visa Requirements
EB-5 investors must know that before applying for this program, they need to fulfill some requirements. The EB-5 immigration requirements are outlined below.
The applicant invests in a new business venture in the U.S.
The investment must create a minimum of 10 full-time jobs.
The investments have to be for-profit.
The investments must be at least 1 million $ (minimum $500,000 for rural or high unemployment rates).
The EB-5 program only allows for 10,000 visas a year, so it is advised to apply before the cap has been met for that fiscal year.
What Is an EB-5 Regional Center?
According to the immigration law, an EB-5 regional center is approved by the United States Citizenship and Immigration Services (USCIS).
Being approved, regional centers can make EB-5 investments in a specific geographic area.
The EB-5 regional center program might need to define the scope of its geographic selection and what types of projects it will invest in.
How to Apply for an EB-5 Regional Center
After you have defined the scope of the regional centers, it's time to apply for an EB-5. To do this, you need to do the following.
#1. Look for an EB-5 Regional Center Application Team
Once you have decided to start a new commercial enterprise, you need to look for the right team that can help you in need.
You may want to consider hiring one of our immigration attorneys to help you assemble all the documents required for the EB-5 regional center application.
#2. File Your I-924 Form
Depending on what team you have selected, it could take anywhere from three weeks to several months to assemble all your documents.
Once an immigrant investor has ended the application, they must sign hardcopy application binders with original ink signatures.
The application form, binders, and the filing fee of $17,795 have to be mailed to the United States Citizenship and Immigration Services (USCIS) EB-5 processing unit for new I-924 applications.
If your EB-5 regional center is approved, you will receive EB-5 capital for the projects within the geographical area. The approval time is currently around twelve months.
If you want to raise your EB-5 capital, you first need to have your project sponsored by a regional center. But if you're going to raise capital on your own, you either create your regional center or align with an existing one.
At Tadeo & Silva, we can help you determine what option is most suitable for you.
How to Apply for an EB-5 Visa
An EB-5 investor must complete Form I-526 before going any further with the visa application. Once you have received the approval, depending on the circumstances, you might need to fill out one of these three forms:
After the final approval, the investor and their family members will be granted conditional permanent resident status for two years.
After two years, the EB5 investors must ask for their residency conditions to be lifted.
How Our EB-5 Attorneys Can Help
The EB5 program can be both time-consuming and complicated. Consulting one of our immigration lawyers can save you time and help you identify the best geographic area to invest in. 
Contact the Tadeo & Silva law firm and let us guide you through the immigration process and create a solid strategy for your EB-5 investment. 
Whether they are looking to invest in a business in Atlanta or anywhere in the U.S.A., we are dedicated to helping our clients obtain lawful permanent residence for themselves and their family members. The EB-5 regional center program is a unique way of getting permanent residency. Call us at (404) 993-8941 for a free consultation.
Many foreigners choose the EB-5 immigration option, as it is a highly desirable solution. Our law firm comes in to help you with any U.S. immigration needs, such as naturalization, travel permission, or sponsorship of family members. 
Benefits of Hiring an EB-5 Visa Attorney
An immigration and visa attorney has experience working with the USCIS. For you to obtain an approved visa application promptly, you should consider working with a visa attorney. 
You will keep close contact with the attorney at every stage of the EB-5 process. Our extensive legal knowledge will help you with any U.S. citizenship and immigration matters. 
Frequently Asked Questions About the EB-5 Immigration Process
As immigration law professionals, we receive numerous questions about the process of obtaining an EB-5 green card. Here, we answer a few of these questions so you can be better equipped to begin your journey to an investor visa.
Is an EB-5 Visa a Green Card?
The EB-5 investment visa program allows foreigners to become lawful U.S. permanent residents. The EB-5 visa is known as the employment-based fifth preference green card category.
Can I Work If I Have an EB-5 Visa?
Yes, if you have an EB-5 visa, you can work and live anywhere in the U.S. If investing in a regional center, you are not required to live in the same state in which you invested. 
What Does EB1 Stand For?
The EB1 stands for Employment-Based Extraordinary Ability Green Card. Only applicable for aliens with extraordinary abilities, the EB1 visa is one of the most desirable U.S. visas.
What Is an EB-5 Petition?
Filing an I-526 petition will demonstrate that you are in the process of investing or have already invested the amount of money required in an EB-5 project. EB-5 petitions are prepared by an immigration attorney on behalf of the applicant. 
Interested in the EB-5 Program?
Navigating the immigration law system can become complicated, especially if you're applying for the investor program from your home country. However, our attorneys are committed to working in your interest to get you the desired results in all endeavors! Contact us at (404) 993-8941, or visit our website for more information about EB-5, immigrant visa, visa program, immigration laws, and learn more about our law firm!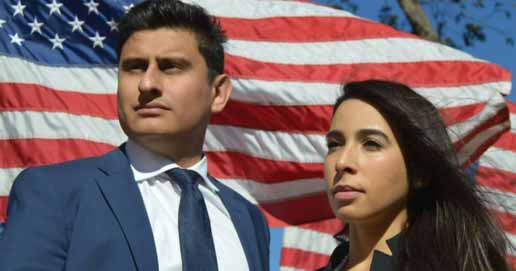 Tadeo & Silva Immigration Attorneys
3555 Koger Blvd Suite 120,
Duluth, GA 30096
Legal Consultation
Book a consultation with us to answer all of your questions!