El Salvador Consulate Atlanta
Author: Massiel Silva Tadeo, Founder, Tadeo & Silva
Attorney Massiel Silva Tadeo is a partner and owner at The Tadeo & Silva Law Firm. She specializes in removal (deportation) defense, family immigration, and hardship waivers. Published on: December 3, 2019, Last updated on: December 25, 2019.
The El Salvador Consulate Atlanta is a hub for Salvadoran nationals who are currently in the United States. It is a key resource in issuing visas, acting as a resource for migrants, tourists, and expatriates, and more.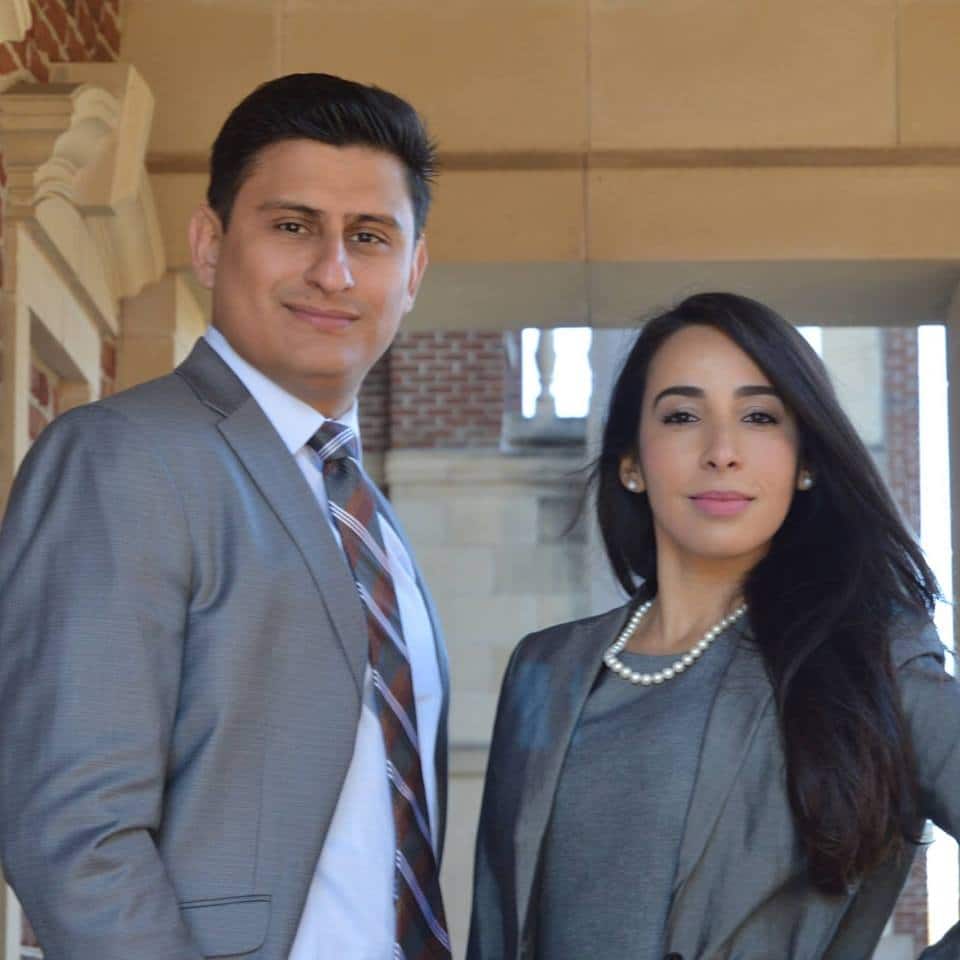 Call or email today to schedule your consultation.
Whether you are in Atlanta or anywhere in the United States, Tadeo & Silva is able to take your immigration case and give you the best results your case can get. Our attorneys have managed cases from clients all over the country and internationally.
El Salvador Consulate Atlanta
For foreign nationals in Georgia seeking adequate resources, the El Salvador Consulate Atlanta provides a range of services for immigrants and potential U.S. residents. In addition to passports and visa support, the Salvadoran Consulate offers many other resources. 
Since Consulates vary, it is wise to consult the website or call the office at 1-770-591-4140. The El Salvador Consulate Atlanta is located at 6735 Peachtree Industrial Blvd Suite 150 Atlanta, GA 30360.
Much of the info provided by the Consulate could also be provided by the experienced Atlanta immigration attorneys at Tadeo & Silva Law. Additionally, the knowledgeable attorneys found there can offer ample advice and advocacy. However, a visit to the Consulate may still be necessary for a visa interview or other matters. 
El Salvador Consulate Atlanta GA
Individuals receive a range of services at the El Salvador Consulate in Atlanta GA. If you are an immigrant from El Salvador who is considering relocating to Atlanta, the local Consulate can assist you in handling any significant issues you might encounter. 
Additionally, if you are a citizen of the U.S. preparing to go to El Salvador, it can also offer support with the foreign travel documents you need.
The El Salvador Consulate Atlanta supplies support to Salvadorans residing in the southeastern region of the United States who are attempting to acquire U.S. citizenship. It is the hub for some visa interviews and other steps in the immigration or visitor process, but it is not to be confused with USCIS, which conducts citizenship interviews.
El Salvador Consulate Atlanta Georgia
The American immigration system provides humanitarian assistance that permits you and your family to stay in the U.S. permanently or temporarily, based on whether any of the following situations apply:
Crime victims
Domestic abuse
Natural disasters
Assorted other dangerous situations
If you are a Salvadoran national, your country's Consulate may also be able to provide some resources for you in these situations. Local immigration lawyers (abogados de migracion en Atlanta) are another resource to call on in your quest for assistance and/or citizenship.
Immigration law is complex, and it is modified often. The right representation from a certified law practice will assist you in understanding the most recent changes to policies.
The El Salvador Embassy Is Not the Consulate
Although confusion between the two is common, the El Salvador Embassy is different than the El Salvador Consulate Atlanta. The embassy protects the rights of El Salvador residents while abroad and handles diplomatic issues. 
There is only one El Salvador Embassy in the United States, whereas there are multiple consulates.  A good way to think about the difference between the two is that the Embassy is the government's liaison to the U.S. government, whereas the Consulate is the Salvadoran government's representative to citizens and businesses. Other Consulates – like the Mexican Consulate Atlanta, Colombian Consulate Atlanta or the Brazilian Consulate Atlanta do the same thing for their respective countries. 
Where Is the El Salvador Embassy in USA?
Whereas the El Salvador Consulate Atlanta is located in Georgia, the Embassy of El Salvador in the U.S. can be found at 1400 16th St NW in Washington, DC 20036. The two provide different services, so it is advisable to understand the distinctions.
What Does the Salvadoran Embassy Offer?
The Salvadoran Embassy can be a source of valuable information and insight. They often conduct some of the same services as the Consulate but have additional governmental responsibilities. 
For information concerning whether the Embassy or Consulate is the right place to call for help with citizenship or access to other resources, a skilled legal representative can advise you.
Salvadoran Consulate Basics
The approval of visas is one of the many services provided by the Salvadoran Consulate in Atlanta. The popular Visitor's Visa (VIVIS) is supplied to immigrants who are traveling to El Salvador without the intent to work there, live there, or to remain longer than 90 days. Many travel for the following purposes:
Artistic endeavors
Business
Conferences, meetings, or seminars 
Research and development
To attend or participate in a sporting event
Tourism
Volunteer work
Other visas are necessary for long term visits. In order to acquire a visa, you must complete paperwork, present certain documents, and an interview may be required.
Additional Information on Atlanta El Salvador Consulate Visas
Short-term Atlanta El Salvador Consulate visas (VITEM) are generally for those individuals who intend to work there or stay longer than 90 days. Those wishing to immigrate to El Salvador also require a VITEM initially to do so.
The El Salvador Consulate Atlanta can notify you about the scope of services they provide.
Consulate General of El Salvador in Atlanta
The Consulate General of El Salvador in Atlanta is the correct Consulate location for people in Georgia, Alabama and South Carolina. 
Although the Consulate General of El Salvador in Atlanta keeps regular business hours, it is best to call the office before traveling there. The help you need may be available over the phone, and some matters require an appointment.
Answers to Questions about El Salvador Consulate Atlanta
Tadeo & Silva, immigration attorneys in Atlanta are an experienced team ready to fight for you and your family.
Where the mission of the El Salvador Consulate Atlanta is to protect Salvadoran citizens in the United States, the US Embassy San Salvador serves the opposite purpose. It is located in El Salvador and serves and protects U.S. citizens while they are in El Salvador. It seeks to advance the U.S. government's interests in El Salvador.
Embassy El Salvador
The location of the Embassy El Salvador is at Final Boulevard Santa Elena in Antiguo Cuscatlán, La Libertad. The embassy can be reached by telephone at (503) 2501-2999.
Local law firms or the U.S. State Department can provide additional information about this embassy.
Help with the El Salvador Consulate Atlanta
Our immigration attorneys are dedicated, experienced and here to help.
Salvadoran Passport Services
Aside from a Salvadoran passport, there is a variety of services people can get at the El Salvador Consulate Atlanta. For Salvadorans living in the southeastern United States and trying to acquire U.S. citizenship, the Consulate offers a range of services regarding citizenship. The Consulate also offers general and humanitarian support to its Salvadoran citizens. 
Do You Need a Visa to Go to El Salvador?
It is best to call the Consulate in Atlanta to answer questions like, "Do you need a visa to go to El Salvador?" and other concerns about passport requirements. Rules and regulations often vary by country, and information online may not be up to date. 
You require a passport and either a Salvadoran visa or a one-entry tourist card in order to enter El Salvador. As of 2019, you might get a 90-day tourist card from immigration authorities when you come to the airport or seaport for a $12 charge.
Although the El Salvador Consulate Atlanta offers a comprehensive website, an experienced immigration attorney can provide counsel.
Other El Salvador Consulate Locations
In addition to El Salvador Consulate Atlanta, the country has 22 other representations in the United States. Besides the embassy in Washington, D.C., Consulates include those in the following cities:
Boston, MA
Chicago, IL
Dallas, TX
Houston, TX
Las Vegas, NV
Los Angeles, CA
Miami, FL
New Orleans, LA
New York, NY
Phoenix, AZ
Salt Lake City, UT
San Diego, CA
San Francisco, CA
Seattle, WA
Tucson, AZ
There are several other El Salvadoran Consulates peppered around the United States, as well. Your local law firms will be able to direct you to the closest.
Consulate of El Salvador in Atlanta GA
Whenever you are handling immigration concerns through the Consulate of El Salvador in Atlanta GA, it is wise to contact a reputable representative for important legal support.
Consulate from El Salvador in Atlanta Legal Help
Contact Tadeo & Silva Law in addition to the Consulate from El Salvador in Atlanta. The counselors there can provide info, guidance, and advocacy, as well as to additionally discuss the very best location to get the services and resources you seek.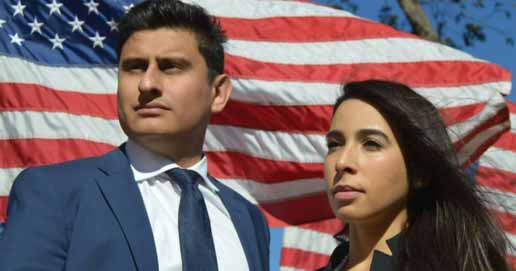 Tadeo & Silva Immigration Attorneys
3555 Koger Blvd Suite 120,
Duluth, GA 30096
Legal Consultation
Book a consultation with us to answer all of your questions!