Everything to Know About the Extreme Hardship Waiver
An I-601 hardship waiver, sometimes known as a "extreme hardship waiver," can help illegal immigrants get visas, green cards, or legal entry into the United States.
Author: Massiel Silva Tadeo, Founder, Tadeo & Silva
Attorney Massiel Silva Tadeo is a partner and owner at The Tadeo & Silva Law Firm. She specializes in removal (deportation) defense, family immigration, and hardship waivers. Updated on: June 02, 2023.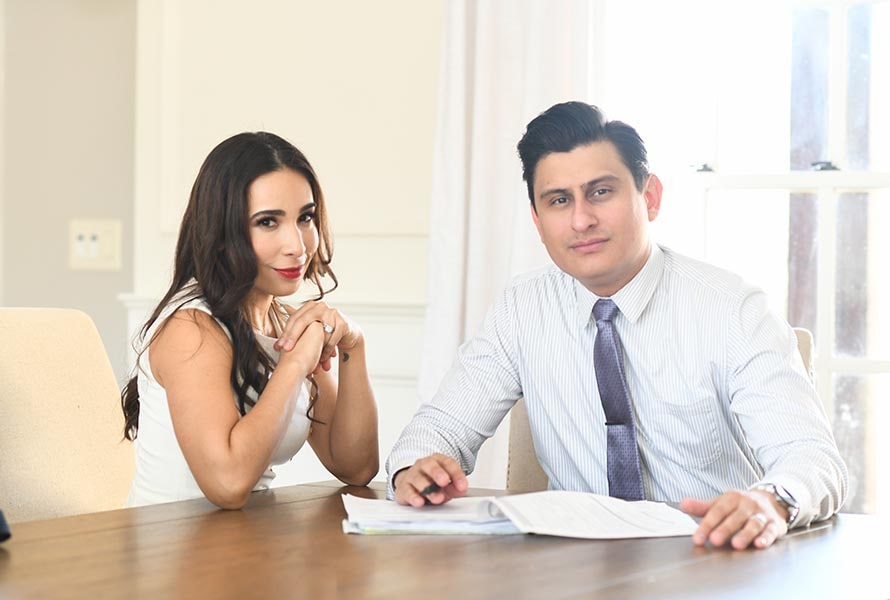 Contact us today to schedule your consultation.
Extreme Hardship Requirement for Immigration Waivers
Some waivers of inadmissibility require proof of extreme hardship to be granted. However, there is no standard definition of extreme hardship. In many situations, people think they qualify for extreme hardship, but they do not meet the adequate standards set out by the United States Citizenship and Immigration Services (U.S.C.I.S.).
Proving extreme hardship is quite tricky, and only some cases qualify. Before filing Form I-601, you should understand what extreme hardship situations look like, who your qualifying relatives are, and how your deportation or visa denial would affect them.
An experienced immigration lawyer may be able to assess your situation and determine whether you qualify for an extreme hardship waiver.
What Is an Extreme Hardship Waiver?
One of the fundamental requirements for immigrating or adjusting status in the U.S. is to be admissible into the country. Inadmissible individuals are not legally allowed to enter or remain in the country. The grounds for inadmissibility are provided for in Section 212 of the Immigration and Nationality Act.
The Act also allows for conditions where some inadmissible individuals may be able to apply for a waiver from the U.S.C.I.S. In certain circumstances, you have to prove that your qualifying relative will experience extreme hardship if you are not granted the waiver request. A qualifying relative can be your spouse or other family members like parents or children who are lawful permanent residents or citizens.
Proof of extreme hardship is required to get waivers such as:
Extreme Hardship Waiver Considerations
The U.S.C.I.S. does not typically consider common inadmissibility consequences as circumstances constituting extreme hardship. These include circumstances such as:
Job loss

Family separation

Lower quality of educational opportunities available abroad

Lower access to quality medical services

Inability to pursue one's choice of employment or obtain employment in the country of relocation

Social and cultural difficulties arising from readjusting to life abroad
However, the U.S.C.I.S. looks at the totality of the circumstances while making a decision. They consider all the hardship factors the applicant's qualifying family members could potentially face.
Furthermore, while the typical consequences of admission denial are not usually considered, they may be considered cumulatively. If an applicant can demonstrate that their qualifying relative will experience several common consequences, the U.S.C.I.S. may consider the situation to have escalated to extreme hardship.
The U.S.C.I.S. considers factors such as family ties, economic impact, cultural and social impact, health conditions and care status, country conditions, and immigrant status (e.g., possessing temporary protected status or V.A.W.A. applicant status) when deciding extreme hardship cases.
How Do You Prove Extreme Hardship for a Waiver?
The waiver application forms typically have instructions that state what supporting documents you should provide to determine and prove extreme hardship. Some proofs you may be able to present include the following:
Official documents like marriage certificates, adoption papers, police or court records

Written expert opinions or verified medical test results for evaluations carried out by licensed professionals

Pictorial evidence

Financial records, such as income tax returns, credit card history, and bank records

Relevant publications in newspapers, magazines, public reports

Records of active participation in community organizations, volunteer activities, or some form of cultural affiliations

Evidence of employment or engagement in a legal business, such as tax statements

Foreign country status reports from verifiable government or private sources

Oral testimony, if required
Extreme Hardship Examples
The following are situations where the U.S.C.I.S. may strongly consider a finding of extreme hardship:
Disability or Chronic Medical Condition Affecting a Qualifying Relative
Generally, cases that involve qualifying relatives with disabilities or who need treatment for a chronic medical condition may strongly qualify for an extreme hardship waiver. Suppose the relative's required medical treatment is unavailable in the country of relocation or separation from the waiver applicant would cause extreme hardship to the relative with a disability. In such cases, the U.S.C.I.S. will consider granting a waiver.
Displacement of Care
In a case where two individuals contribute equally to the caretaking of children or aged parents, the U.S.C.I.S. may consider the qualifying relative's present inability to adequately care for the dependents in the absence of the inadmissible individual as extreme hardship.
Also, in cases where the waiver applicant has custody of a child, denying admission may affect family law proceedings, such as child support. This situation could impact the child's emotional, psychological, and physical well-being. Therefore it would weigh heavily in support of an extreme hardship finding by the U.S.C.I.S.
Military Service
If the applicant's qualifying relative is a member of the U.S. armed forces in any capacity, denying their application may cause the relative to suffer significant emotional hardship that may aggravate the stress and strain they already go through in military service. The U.S.C.I.S. may consider that the effect of separation in this case amounts to extreme hardship.
Hire an Extreme Hardship Immigration Attorney
It is challenging to prove extreme hardship for an inadmissibility waiver. The U.S.C.I.S. may not be inclined to grant it, especially when you are inadmissible on specific crime-related grounds. It also exercises discretion in determining whether other surrounding circumstances (not just extreme hardship) warrant the granting of a waiver.
Taking all this into consideration, applying for an extreme hardship waiver without a lawyer's help may be difficult. An experienced immigration law firm like Tadeo & Silva Immigration Attorneys may be better suited to achieve the favorable outcome you desire. We can examine your circumstances and help you devise a solid application to increase your approval chances.
Furthermore, we can provide professional advice and assistance with other complicated immigration problems, such as how to go from a TPS to green card or learn how separation affects immigration status. The lawyers in our Atlanta firm are experienced, passionate, and personable. We serve clients all over the U.S., so do not hesitate to contact us today for assistance with your immigration matters.
Contact us
Legal Consultation
Book a consultation with us to answer all of your questions!