Family Visas: Your Guide to Bringing a Loved One to the U.S.
Author: Massiel Silva Tadeo, Founder, Tadeo & Silva
Attorney Massiel Silva Tadeo is a partner and owner at The Tadeo & Silva Law Firm. She specializes in removal (deportation) defense, family immigration, and hardship waivers. Published on: January 14, 2021, Last updated on: January 22, 2021.
Family visas authorize the close relatives of a U.S. citizen or permanent resident to visit or live in the United States. Learn more here from our attorneys.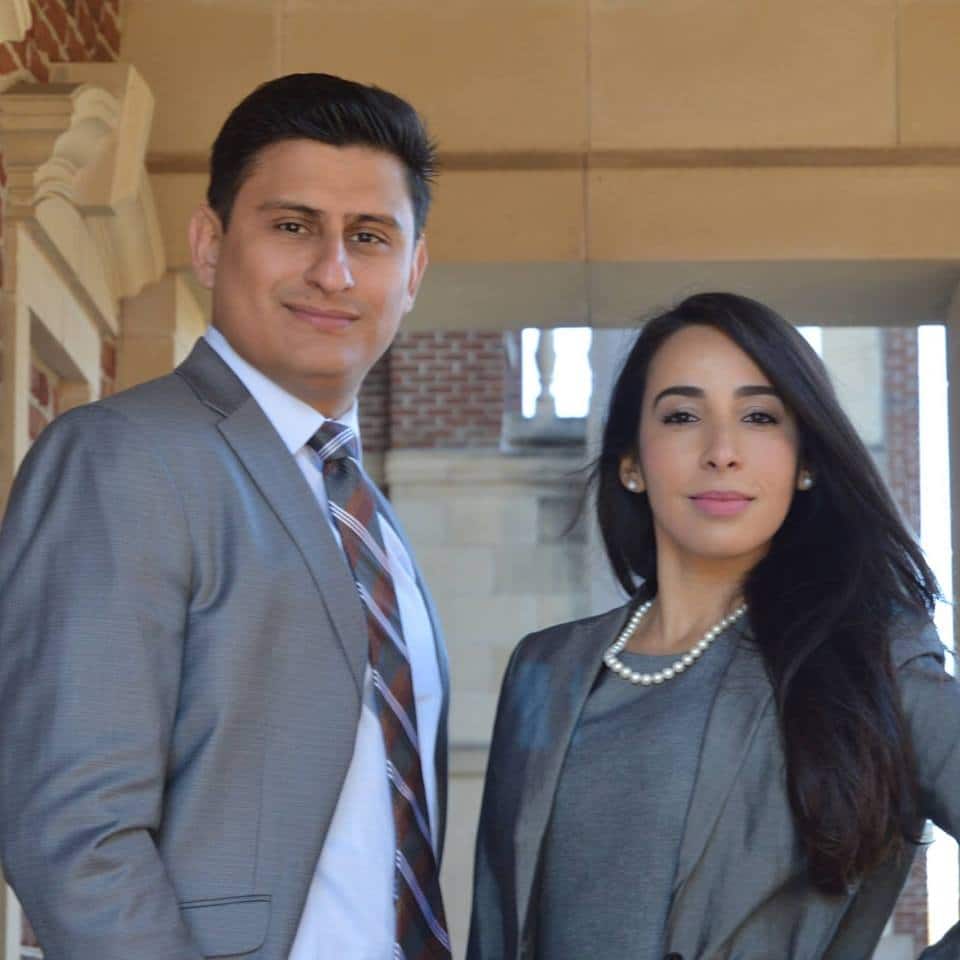 Call or email today to schedule your consultation.
Whether you are in Atlanta or anywhere in the United States, Tadeo & Silva is able to take your immigration case and give you the best results your case can get. Our attorneys have managed cases from clients all over the country and internationally.
One of the greatest privileges of obtaining U.S. citizenship or lawful permanent residency is having the ability to petition the federal government to grant entry to your relatives who are still living in their native country. The documents that allow such entry are known as family visas. 
Under the current rules, there is a quota of 480,000 visas that can be granted to non-immediate family members of naturalized U.S. citizens every year. That number does not include visas that are designated for spouses, parents, or children under the age of 21. There is no annual limit set on those visas, as the government wants to encourage you to reunite with your immediate family members in our great nation. Once the federally-mandated limit of 480,000 issued visas is met for the year, non-immediate relatives seeking a visa will have to wait until October 1 when the fiscal year starts over.
Whether you are seeking a family visa for a spouse, a child, a parent, or a sibling, having a skilled immigration attorney on your side can increase your odds of successfully bringing them to the United States. To begin the process and learn more about your options, please reach out to Tadeo & Silva Immigration Attorneys today.
Categories of Visas for Family Members
The process of obtaining visas for family members is largely contingent on your relationship to the party you are applying to sponsor. The limit on non-immediate family relationship visas makes that process slower and more tedious than the process of applying for a visa for an immediate family member. Known as the "Family Preference" category, non-immediate family members include:
F-1 (Family First Preference) – Unmarried sons and daughters age 21 and older of a US citizen and their minor children.
F-2 (Family Second Preference) – Spouses, minor children, and unmarried sons and daughters age 21 and older of a U.S. lawful permanent resident.
F-3 (Family Third Preference) – Married sons and daughters of a U.S. citizen, their spouses, and any minor children.
F-4 (Family Fourth Preference) – Brothers and sisters of a U.S. citizen, their spouses, and any minor children. The petitioner must be at least 21 years of age.
The immediate relative category is much more narrow than the family preference option. According to the U.S. Department of State, only the following relatives may qualify for the immediate relative visa program:
IR-1 – The spouse of a US citizen
IR-2 – Unmarried children under the age of 21 of a US citizen
IR-3 – Orphan who has been adopted abroad by a US citizen
IR-4 – An orphan who is going to be adopted by a US citizen
IR-5 – The parent of a US citizen, the petitioner must be at least 21 years of age.
Just like each family is unique, the process of sponsoring a family member is different for each category, and the way it may apply to your situation may vary as well. At Tadeo & Silva Law, we help immigrant and mixed-status families determine the best course of action to bring everyone together based on their unique story and circumstance. Our attorneys then begin putting this plan into action with the ultimate goal of helping your family realize the American Dream.
Derivative Visas for Family Members
If you have researched the process of obtaining a visa through family-based immigration, you may have seen the term "derivative visas for family members" or "derivative classification." Essentially, those are the visa benefits we discussed earlier that are available to spouses or unmarried children who are 21 or older.
Non-immigrant derivative visas are offered to foreign nationals who have displayed their intent to stay in the United States for an extended period of time but are not ready to commit to the pursuit of permanent residency. 
The most popular non-immigrant visas include the B-1 and B-2 visitor visas and the H-1B, L-1 and TN visas. Your immigration attorney can help explain the difference between all of these options if you have a relative who wants to spend an extended period of time with you in the U.S. without committing to becoming a green card holder. It is important to note that there are no derivative options attached to these visitor visas.
Required Forms for Family Visas USA
There are several forms that must be filled out to obtain family visas in the USA. Again, any mistakes that you make on any of these forms can cause your application to be moved to the back of the line while the government waits for you to correct any errors. 
The department of U.S. Citizenship and Immigration Services (USCIS) will provide you the following forms which must be filed together in one package to apply for your relative's visa:
Form I-485 – Application to Adjust Status
Form I-130 – Petition for an Alien Relative
Form I-130A – Supplementary Information for the Applicant (this form is only used if the relative is a spouse of a U.S. citizen)
Form I-944 – Declaration of Self-Sufficiency
Form I-864 – Affidavit of Support
Form I-693 – Proof of Medical Examination and Vaccination Report
Form I-765 – Optional Application for Employment Authorization
Form I-131 – Optional Application for Travel Document
You will have to prepare some of these forms while the relative that you are sponsoring will be responsible for filling out the others. Each form in the package will indicate who is responsible for preparation. Keep in mind that this list of forms is not all-inclusive, and your attorney will help you determine exactly what information needs to be supplied in your application for the best chance of a successful reunification with your family in the States.
How Long Do Family-Based Visas Take to Process?
The type of family-based immigrant visa you will be applying for will have a major impact on how long the process takes. Since there is no limit on the annual number of visas issued to immediate family members, applicants for IR visas do not have to wait in line for a visa number. 
Conversely, applicants for Family Preference visas are placed in line where they have to wait to receive their assigned visa number. Another factor that slows down the FP visa is what country the applicant is coming from. Nations with a high rate of U.S. immigration such as Mexico, the Philippines, and China may experience longer-than-normal wait times.
In contrast, processing of Form I-130, which is used for immediate family members, typically only takes about five months as long as it contains no mistakes, but there have been cases of the process taking a year or more when there are mistakes on any part of your application. The process may also be slower depending on how busy the USCIS and National Visa Center (NVC) are at the time. It is important to note that any mistakes made on Form I-130 can cause significant delays in the process, so you should consider working with an immigration attorney who can ensure that your paperwork is in order.
Learn More About Family-Sponsored Immigration Visas Today
Family-sponsored immigration visas are the government's way of ensuring that foreign nationals who are looking to make the United States their new home do so legally. The pathway to a green card and citizenship can be lengthy, but the end results are worth it. 
You should consult the advice and services of an immigration attorney if you want to help your relatives join you in the U.S. Your attorney can help in gathering and preparing the documents you and your relatives need, while also helping you through any interviews that are mandated by the government during the process. If you're ready to begin the process or would like to learn more about your legal options, we invite you to contact an immigration law attorney at Tadeo & Silva Law today.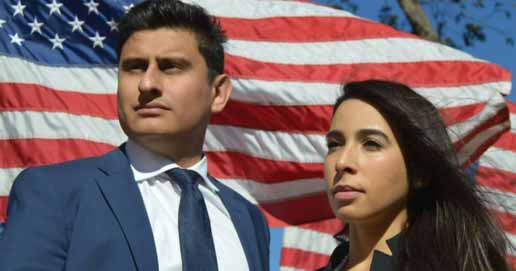 Tadeo & Silva Immigration Attorneys
3555 Koger Blvd Suite 120,
Duluth, GA 30096
Legal Consultation
Book a consultation with us to answer all of your questions!