Georgia Immigration Detention Center
There are multiple detention facilities in the State of Georgia where immigrants are held before and during legal proceedings for immigration-related issues. Learn more here.
Author: Massiel Silva Tadeo, Founder, Tadeo & Silva
Attorney Massiel Silva Tadeo is a partner and owner at The Tadeo & Silva Law Firm. She specializes in removal (deportation) defense, family immigration, and hardship waivers. Published on: April 9, 2020, Last updated on: April 28, 2022.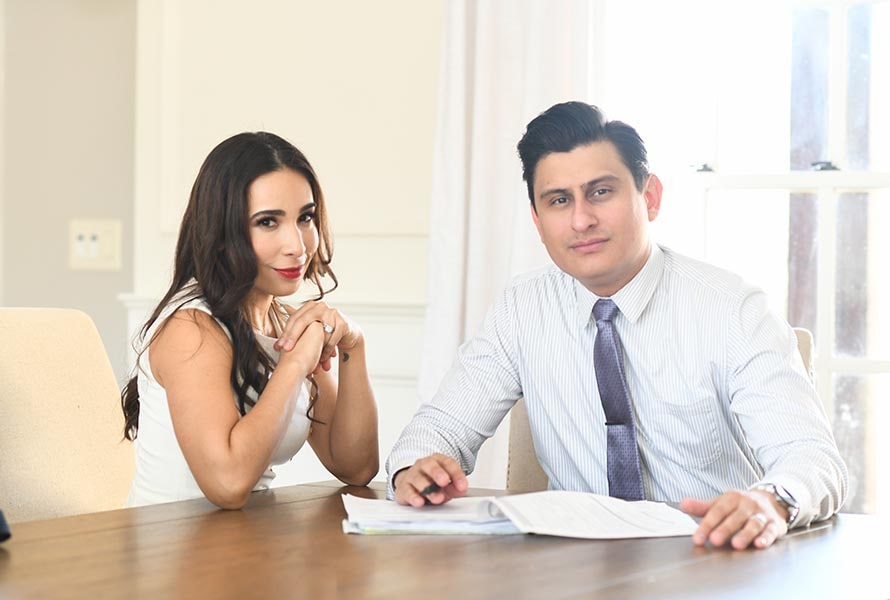 Call or email today to schedule your consultation.
Georgia Immigration Detention Center
There are multiple detention facilities in Georgia. In other words, when someone is apprehended as a suspected illegal immigrant in Georgia, there is more than one location where they might be detained. Georgia immigration continues to be a problem for the state, as it houses around one-million immigrants. These include the following:
Deferred Action for Childhood Arrivals (DACA) receivers
Native-born people with one (or more) immigrant parents
Naturalized U.S. residents
Refugees
Undocumented people
Although Georgia immigration law is comparable to other state guidelines, there are some like the E-verify guidelines specific to Georgia. To get the most up-to-date information, contact Tadeo & Silva Immigration Attorneys, who are familiar with the Georgia detention facilities, to understand or challenge the issue.
Understanding the Immigration Detention Center Georgia
In 2018, the city of Atlanta chose to halt their interactions with Immigration and Customs Enforcement (ICE).
Following a comprehensive grassroots project recording human rights infractions from the prison, Atlanta stopped making it possible for city prisons to be utilized for immigration detention. Numerous ICE detainees held at the Atlanta City Detention Center were a part of or witnessed human rights infractions at the facility. These consisted of the following:
Grossly insufficient physical and psychological health care
Intimidation and threats from the guards
Poor-quality food
Sexual attacks
Unremunerated labor schedule
Despite the changes in Atlanta, other immigration detention facilities in Georgia are still operating. To better understand what your options are when dealing with ICE, you should contact an attorney familiar with the USCIS Atlanta system.
Stewart Detention Center Information
Among the most remote migration detention centers within the United States, the Stewart Detention Center in Lumpkin, GA, is notable. This facility accommodates upwards of 1,924 immigrants. Some attribute the recent growth in the number of detainees to the "Secure Communities" national fingerprint-sharing program.
The detainees here come from a range of areas throughout the U.S., however primarily they are people who were detained in Georgia, South Carolina, and nearby states.
Stewart Detention Center Georgia
Stewart Detention Center is a privately-owned GEO Group detention center that has a history of human rights offenses. Other regions have actually stopped their agreements with privately owned prisons and detention centers, along with ICE in the wake of these infractions.
If you have been a victim of one of the numerous human-rights infractions that took place at the Stewart Detention Center or other Immigration and Customs Enforcement Detention Centers, get in touch with a proficient Atlanta lawyer who provides citizenship services.
It is important to connect with a knowledgeable legal representative if you or a loved one are a prisoner at a Georgia Detention Center. If you are going through deportation procedures or are awaiting an appeal, you will not be able to utilize the typical immigration application processes; first, you will have to apply for waivers. A lawyer specializing in immigration can provide you with your options.
Irwin County Detention Center
The Irwin County Detention Center has not been used as a detention center by the U.S. Immigration and Customs Enforcement since September 2021. In December 2020, women immigrant detainees filed a lawsuit alleging abuse and unnecessary medical procedures. The Department of Justice (DOJ) and Department of Homeland Security (DHS) investigated these allegations. Upon conclusion, it was decided that ICE should discontinue the use of this immigration detention center. In September 2021, ICE removed detained immigrants from this prison with the expiration of the contract.
Dealing with the Irwin County Detention Center GA
The Irwin County Detention Center in Georgia was another rural detention center, most commonly recognized by a hand-painted sign on a singular building surrounded by a  barbed-wire fence. It was located about a mile away from the center of Ocilla, Georgia– about 200 miles from Atlanta. This Immigration Detention Center had 1,200 beds, making it the biggest in the county.
The Irwin County Detention Center GA was located at 132 Cotton Drive in Ocilla, GA 31774. It was open for visitors from 1:00 p.m. to 5:00 p.m. between Thursday and Sunday. Female detainees received one-hour visitations on Fridays and Sundays, and male detainees saw visitors on Thursdays and Saturdays. Irwin Detention Center began detaining individuals in late 2010. Since then, the ACLU has been critical of Georgia Immigration Detention Facilities' practices there. If you are seeking immigration or deportation removal defense services, contact a qualified local lawyer.
Aggressive Help with Immigration Detention Facilities
Tadeo & Silva, immigration attorneys in Atlanta are an experienced team ready to fight for you and your family.
How Do You Send Money to Immigration Jail in Georgia?
When someone wants to find a person or send money to an immigration jail in Georgia, they must provide the prisoner's nine-digit "A-number" to the online detainee locator program.
To discover details relating to a detainee kept at this center, you must telephone the center between the hours of 8:00 a.m. and 4:00 p.m. Ensure that you have precise biographical details of the prisoner, including their names (first, last, hyphenated, and any possible aliases), as well as the country of birth and birthdate.
If you receive notification that detainees aren't enabled to accept an inbound call, you can simply leave a message asking for a detainee to return the call. You might be needed to send the detainee's complete name and registration number, in addition to your name and a telephone number at which you can be quickly reached.
The detainee will get your message. This is the most common technique for contacting immigrant detainees through all ICE detention centers. For assistance with browsing the system or family-based immigration issues would be best to contact a knowledgeable immigration lawyer. They can make the procedure of getting in touch with somebody in a detention center simpler. But, they can also appear before the immigration court and ensure ICE detainees' rights are protected.
How to Find a Person Detained by Immigration
If you are trying to discover how to find a detained person or someone held in ICE custody, read this guide to immigration detention center inmate searches.
Help for Georgia Detained Immigrants
Dedicated, experienced, and here to help you achieve your immigration goals. Contact our team of trusted immigration attorneys in Atlanta.
Know Your Rights When Facing the Georgia ICE Detention Center
If you are not a lawful citizen living in the United States, there are things you should know about your rights. The first is what to do if Immigration and Customs Enforcement ask you questions about your immigration status.
The most important thing to remember is to remain calm. Do not attempt to run (by foot or by car – you are not required to open the door if you are at your home), argue your case (as you are not a qualified attorney), or resist arrest even if you think it is a violation of your rights. Keep your hands visible and do not lie to Immigration and Customs Enforcement.
Except for being obligated to give officers your full name in some states, you are not required to answer any other questions or provide details, even if it is to police, agents, or anyone else. Just like in criminal court, anything you say can be used against you if you have to go to immigration court.
You may show any immigration documents you have if they are in your possession. You have the right to not be searched and your belongings cannot be gone through unless officials have probable cause. They cannot usually touch your things without your consent.
You should carry your immigration papers with you if you are over eighteen years of age. If you cannot provide them, tell the officers you will remain silent until you consult a lawyer.
If you do not want to end up in a detention facility like the detention center in Ocilla or La Salle Corrections during the COVID-19 pandemic, you should do the following when stopped:
Identify yourself, but remain silent and do not provide further details or answer other questions.
In the event you are driving, you may be required to show your identification card and proof of insurance but you do not have to answer questions about your immigration status.
Your status may be questioned by Immigration and Customs Enforcement when entering or leaving the country. You only have to identify yourself. Officials cannot deny you entry into the United States for not answering questions. However, if you are not a lawful citizen and in the U.S. on a visa, you could be denied entry for not answering questions.
You may challenge a deportation order if you are facing one. This right is taken away when you voluntarily sign the "Stipulated Removal Order" or depart voluntarily. You also have the right to an attorney, and one does not have to be provided, though you may ask for low-cost options.
If an official at one of the detention facilities tells you that you cannot see a judge or a whistleblower see things happening without your consent, you should contact an attorney. Sometimes, you may not have the right to see a judge, but you should always be sure. You are also entitled to medical care in a detention center.
If you believe you will be tortured or arrested upon entering your home country, you should tell a staff member and immediately call a lawyer. They can advise you on the additional rights you have.
Call or email today to schedule your consultation.
Skilled Assistance with Georgia Immigration Laws
Dedicated, experienced, and here to help you achieve your immigration goals. Contact our team of trusted immigration attorneys in Atlanta
Retain an Attorney to Deal with an Immigration Detention Center in Atlanta GA
If you or a loved one is an immigrant who has been apprehended and detained in an immigration detention center in Georgia, it is essential that you contact a reputable attorney experienced with the immigration experience. Studies show that individuals with legal representation fare better in the legal system than those without.
Select a lawyer who has the expertise to help you through the demanding process of immigration matters, including detention. A sensitive and aggressive legal team will fight to retain your residence in the U.S., as well as that of your family.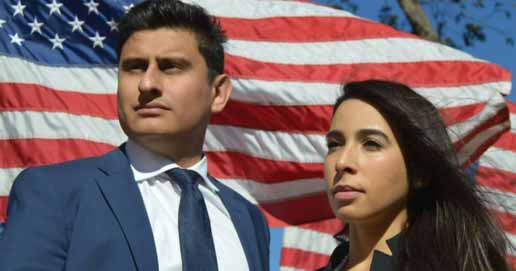 Tadeo & Silva Immigration Attorneys
3555 Koger Blvd Suite 120,
Duluth, GA 30096
Legal Consultation
Book a consultation with us to answer all of your questions!