Comprehensive Guide to Georgia Immigration Laws
Author:
Massiel Silva Tadeo, Founder, Tadeo & Silva
Attorney Massiel Silva Tadeo is a partner and owner at The Tadeo & Silva Law Firm. She specializes in removal (deportation) defense, family immigration, and hardship waivers. Published on: April 09, 2021, Last updated on: March 26, 2022.
Understanding Georgia's immigration laws is critical if you are an immigrant residing in or relocating to this U.S. state. Find out more in this comprehensive overview.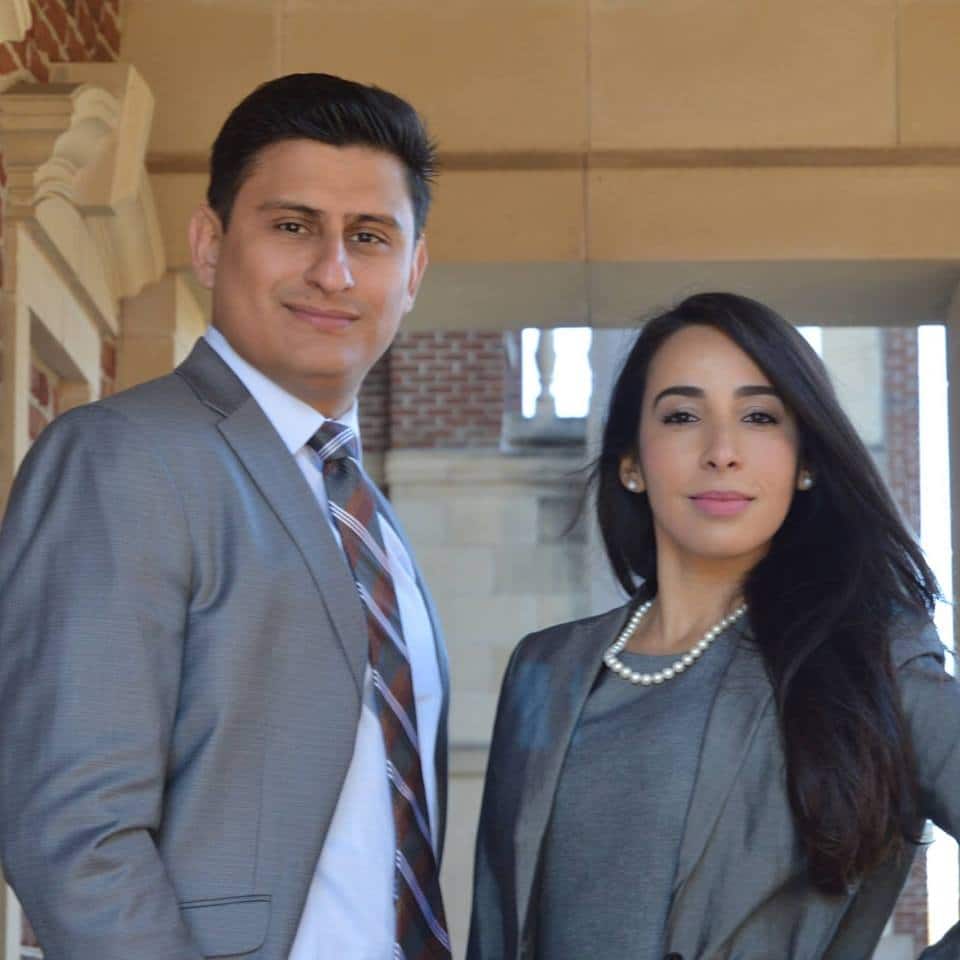 Call or email today to schedule your consultation.
Whether you are in Atlanta or anywhere in the United States, Tadeo & Silva can take your immigration case and give you the best results your case can get. Our attorneys have managed cases from clients all over the country and internationally.
Basics of GA Immigration Laws
Georgia law regarding immigration is pretty similar to immigration law throughout the United States. But, some immigration regulations are specific to this state, so Georgia, like other states, has some rules of its own.
For example, the new Georgia immigration law imposes identification requirements on an individual's immigration status when seeking public benefits, including food stamps. Also, strict fines and prison time determine consequences for employers who hire undocumented or illegal immigrants.
Individuals who unlawfully entered the U.S. or entered the country lawfully but stayed illegally are considered illegal immigrants. Although they are not allowed to receive public benefits and work, illegal immigrants may be entitled to receive some benefits necessary to guarantee safety or protect life.
Georgia immigration law also handles people who legally enter the country and those who want to obtain U.S. citizenship status. Those immigrants with the privilege to access the legal immigration system can be classified as those who come to work, study, or visit temporarily (non-immigrants) and those who want to work and stay in the U.S. permanently (immigrants).
Additionally, Georgia state laws regarding immigration deal with immigration cases when people from foreign countries stay longer than permitted, enter the U.S. without permission, or are stripped of their legal status.
Undocumented ("illegal") immigrants staying in the United States risk facing deportation proceedings or being placed in immigration detention centers.
Immigrants who are detained or face legal proceedings regarding their legal status should obtain qualified legal representation to get help or achieve the best possible outcome of their case.
Agencies Enforcing Georgia Immigration Law
In the state of Georgia, immigration is regulated by federal laws. The Immigration Reform and Control Act (IRCA) and the Immigration and Nationality Act (INA) were established by the Atlanta Immigration court to limit illegal immigration and prevent immigrants who entered the country illegally from receiving public assistance.
However, many of these laws regarding immigration are have been tagged as a violation of the immigration duties of the federal government.
Atlanta Immigration court is responsible for deciding on immigration matters. It's a component of the Executive Office for Immigration Review (EOIR) and enforces immigration laws under the Department of Justice.
Enforcing immigration laws and providing benefits for immigrants are responsibilities of federal government agencies USCIS (U.S. Citizenship and Immigration Services), CPB (Customs and Border Protection), and Immigration and Customs Enforcement (ICE). The Department of Homeland Security (DHS) is a federal government entity charged with overseeing these agencies.
New Immigration Laws in Georgia
There are some controversial aspects of state immigration law in Georgia. For example, local law enforcement officers can check the immigration status of suspected individuals who can't provide identification when requested. Although this law applies to those subject to a traffic stop, it doesn't apply to crime victims or witnesses.
There are other provisions and laws that Georgia lawmakers passed trying to fight illegal immigration, including the following:
Georgia business owners that employ more than ten workers have an obligation to sign an E-verify affidavit. Regulated under House Bill 87, this is a federal program that can check all employers' employment eligibility.
Undocumented immigrants are not eligible for in-state tuition, while in-state tuition rates are available for those with established residency.
When applying for a driver's license, an immigrant also has to provide proof of their lawful permanent resident status.
An immigrant must provide a photo ID before voting.
Georgia law (House bill HB 87) required that businesses and employers have to verify the existing workers as well as new workers' eligibility to work by using E-Verify. E-Verify is a federal program that allowed employers to confirm the identity and employment eligibility of their employees. That meant all U.S. employers had to complete a Form I-9 – Employment Eligibility Verification, for each person hired in the United States. Using fake identification documents to seek or get employment in Georgia is a crime and those who commit it may end up in prison.
In addition, undocumented immigrants are forbidden from receiving public benefits under federal law. However, they can receive health care, emergency services, and other programs necessary for protecting public safety and life.
Georgia State Immigration Laws
Many organizations including Southern Poverty Law Center criticized when HB 87 was signed into law and described it as one of the toughest in the country.
As opposed to the Trump administration which fought illegal immigration and formally announced the end of one of the programs, the Biden administration began differently. They promised to accelerate the path to citizenship for undocumented young people who arrived in the United States as children or minors with temporary protected status under Deferred Action for Childhood Arrival (DACA).
Since there are strict penalties for employers who hire illegal immigrants, the U.S. company can sponsor non-immigrant workers if they meet specific requirements for H1B non-immigrant visas. The Immigration and Nationality Act regulates this type of visa and allows foreign nationals to work for an American business on particular tasks for a temporary period.
However, hiring an experienced H1B immigration lawyer is critical since they know everything about necessary procedures, timelines, and USCIS conditions.
How Is Georgia Dealing With Immigration?
Typically, federal immigration authorities handle immigration and enforcement. But, state and local governments, as well as local officials and law enforcement officers, have started assisting with, investigating, identifying, and pursuing undocumented immigrants and those suspected of immigration-related offenses.
But, certain counties, states, and cities adopted informal or formal policies that forbid or substantially restrict police cooperation with federal immigration enforcement efforts. These entities are considered sanctuary jurisdictions, although the meaning of the term is not entirely clear.
The Center for Immigration Studies (CIS), an advocacy group that favors limited immigration, claims that U.S. Immigration and Customs Enforcement (ICE) has identified around 300 jurisdictions as sanctuary jurisdictions. As of October 2016, Georgia's Clayton County is among these jurisdictions.
Georgia Immigration Statistics
Georgia has considerable immigrant communities, the majority of them being from Mexico. In 2018, there were over 1 million immigrants living in the state, which comprised around 10% of the Georgia population. According to the American Immigration Council, one in ten Georgia residents is an immigrant, "while 7% of residents are U.S. native-born citizens with at least one immigrant parent." 
More than two in five Georgia immigrants are the U.S. naturalized citizens. But, more than 236,000 Georgia citizens live with at least one family member who is undocumented. In addition, Georgia immigrants have been paying billions of dollars in state and local taxes.
The Georgia Budget & Policy Institute states that one or more parents of around 21% of children in the state are foreign-born, and more than 88% of those children were born in the United States. Undocumented immigrant children may be entitled to public education in the K-12, bolstering English language learners' rights.
Georgia-based immigrants also comprise 13.9 percent of the state's labor force. American Immigration Council's data show that more than 80,000 immigrant entrepreneurs run businesses in Georgia. 
The EB-5 visa enables foreign investors to get a U.S. visa by investing in a business that will benefit the U.S. economy. But foreign-born investors who want to build businesses in the U.S. and create new jobs will need advice and legal services provided by skilled EB-5 attorneys.
Tadeo & Silva immigration attorneys can help you determine the most suitable option for you. Let us guide you through the immigration process and create a solid strategy for your EB-5 investment.
GA Law Help for Immigrants
Dedicated, experienced and here to help you achieve your immigration goals. Contact our team of trusted immigration attorneys in Atlanta.
Why Should You Work with an Immigration Lawyer?
Immigration is not an easy thing to handle on your own. Working with a lawyer will help you understand the laws, identify your legal options, and help you go through the process easily. Your lawyer will be your personal legal assistant, guiding you about the process, and will also help you in preparing the legal paperwork.
The immigration lawyer will help you fill out all forms and prepare papers without any mistakes in them. Working on these complex forms on your own would need several redos and trials. A skilled attorney with years of experience would guide you through the process while opting for ways to minimize delays.
While working on your own, independently, you will find lots of information and helpful resources. But it will be challenging to figure out how to do the rest of the stuff about paperwork. Moreover, you wouldn't have access to the experienced suggestion that you could get from a lawyer who is skilled in his skills.
To save your time, money, and energy, it is a great option to work with an attorney. However, make sure your lawyer is skilled, has years of experience, and understands everything about the immigration laws of the local governments.
Get Help With Immigration in GA
Those who want to immigrate to the U.S. have to complete several detailed applications and submit them to the federal government for approval. However, United States immigration regulations often change, making it almost impossible for someone who is not experienced in immigration law to stay up-to-date.
Getting help from an experienced immigration law firm like Tadeo & Silva can be beneficial to your immigration case, no matter if you need help with your visa petition, family-based immigration, or other immigration matters.
Contact us today, and we may be able to help you with your immigration benefits, status, approval notice, or consular processing.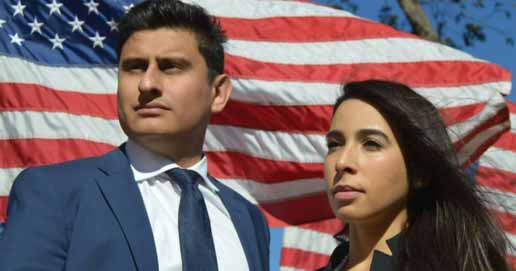 Tadeo & Silva Immigration Attorneys
3555 Koger Blvd Suite 120,
Duluth, GA 30096
Legal Consultation
Book a consultation with us to answer all of your questions!