Your Comprehensive Guide to Georgia Immigration Laws
Author: Massiel Silva Tadeo, Founder, Tadeo & Silva
Attorney Massiel Silva Tadeo is a partner and owner at The Tadeo & Silva Law Firm. She specializes in removal (deportation) defense, family immigration, and hardship waivers. Published on: April 09, 2021, Last updated on: April 19, 2021.
As a Georgia-based immigrant, understanding Georgia immigration laws is crucial to protect your rights. Get the facts here.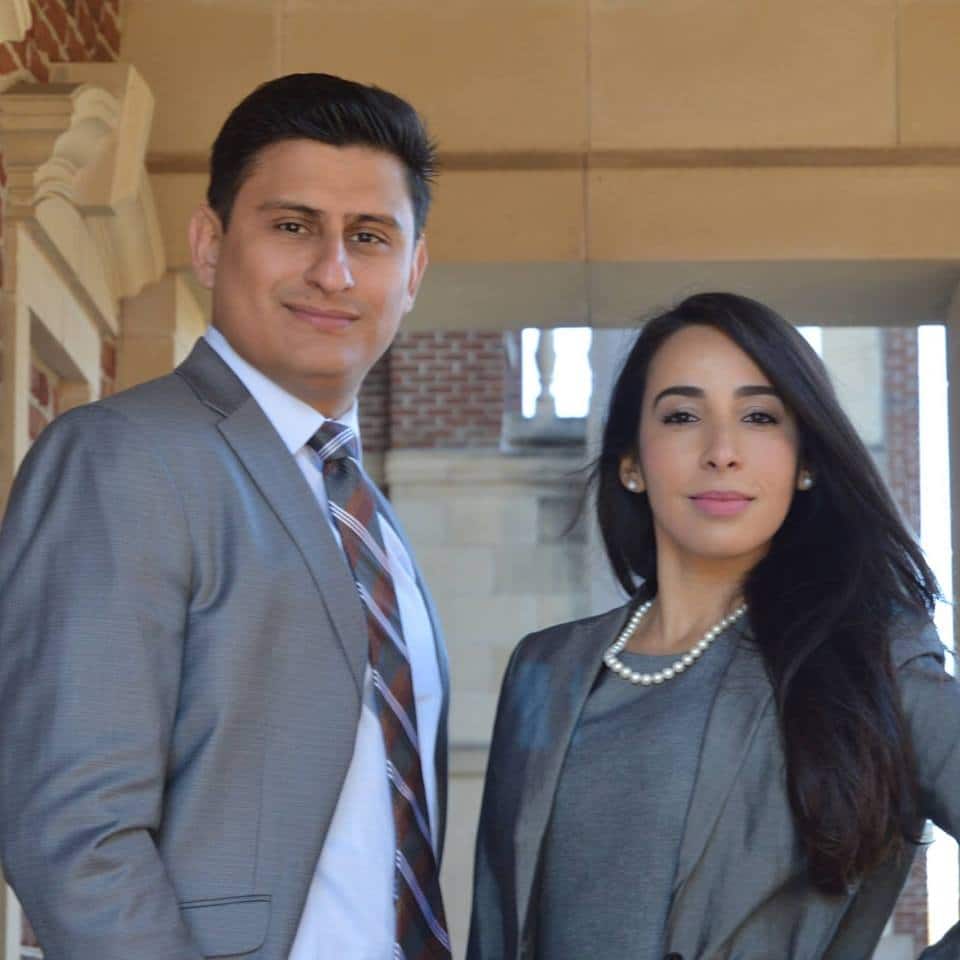 Call or email today to schedule your consultation.
Whether you are in Atlanta or anywhere in the United States, Tadeo & Silva is able to take your immigration case and give you the best results your case can get. Our attorneys have managed cases from clients all over the country and internationally.
Understanding Georgia Immigration Laws
When people enter the United States, particularly the state of Georgia, looking for new opportunities, they should research Georgia immigration laws to transition smoothly. 
Generally, the federal government has jurisdiction regarding immigration laws, which the U.S. Supreme Court has consistently upheld. Over the years, however, many states have passed laws to limit access to public services and benefits for undocumented immigrants, etc. They claim this is done to protect limited resources for allocation to legal state citizens while also safeguarding their security.
If you are interested in immigrating to the state of Georgia, the experienced immigration attorneys at Tadeo & Silva Law will provide the information, counsel, and representation you may need to relocate to the U.S. without complications.
History of Immigration Laws In Georgia
Immigration laws in Georgia were significantly impacted when the 1952 Immigration and Nationality Act (INA) was enacted. The INA can be found in Title 8 of the U.S. Code covering "Aliens and Nationality." This act created a number of provisions and restructured immigration law. As an evolving act, it has been amended multiple times.
Traditionally, there were several methods through which foreign nationals could quickly and legally enter the United States. These included situations where they felt their life was in danger due to events like a civil war or natural disaster. It was considered an act of humanitarian relief. During the previous administration, the ability of people entering the country as refugees was greatly restricted.
With so many changes, it is wise to consult a lawyer if you have any questions.
The Evolution of Anti-Immigration Laws In Georgia
Over the last ten years, several anti-immigration laws in Georgia have been enacted. During the previous administration, regulations dictating various activities affected many Georgia immigrants' daily lives. The Illegal Immigration Reform and Enforcement Act of 2011 (Georgia House Bill 87, also known as HB 87) was an anti-immigration act with far-reaching consequences.
Among other things, this bill required law enforcement officers to verify the immigration status of all suspects who are unable to provide valid identification when asked. Although it makes exceptions for witnesses and crime victims, it applies to any individual involved in something as mundane as a traffic stop. 
Federal Anti-Immigration Guidelines
Also, under the federal program referred to as "Secure Communities," people arrested are fingerprinted. Those prints are run through the national database to check their status. Although immigration enforcement has traditionally been a federal matter, the law enforcement authorities of various states and cities have begun to assist with and pursue potential or assumed immigration-related incidents.
If you have been accused of or charged with a crime in Georgia, you must seek legal counsel immediately to avoid or postpone deportation. For a non-citizen, a conviction has multiple adverse consequences. 
Georgia Anti-Immigrant Regulations
A skilled attorney from a local law firm can help you navigate interactions with USCIS and advise you about the regulations immigrants face, including the following:
Employment Checks to Verify Identity
Requirements for Driver's Licenses and ID Documents 
Requirements for E-Verification of Employees 
Restrictions on Public Benefits Other Than Emergency Services and Health Care
Voter ID Requirements
Withholding of In-State Tuition Rates for State Schools
If you want to live, work, or invest in the country, you should discuss your options with a reputable legal firm to ensure that you follow the appropriate protocols and adhere to state immigration laws.
New Immigration Laws In Georgia & Your Immigration Status
As they continue to evolve, the new immigration laws in Georgia will likely reflect those proposed by President Biden in 2021. The presidential bill's goal is to provide a road to citizenship, strengthen labor relations, address immigration's root cause, and strengthen and maintain the border.
Using, in part, the information provided by the center for immigration studies, President Biden developed a bill to modernize the United States immigration system and restore American values and humanity to the process. It addresses the root causes of migration to the U.S. and makes it easier for long-time residents from other countries to become citizens.
By prioritizing families remaining together while growing the U.S. economy by allowing hardworking individuals to earn a reasonable wage, it ensures the country will stay the refuge it was created to be. 
When you seek a change of status to permanent resident or citizen, it benefits you to have the advice and advocacy of a sympathetic and knowledgeable legal counselor for assistance on your path.
Immigration Laws Involving Marriage In Georgia
The immigration laws involving marriage in Georgia are relatively straightforward. You merely fill out Form I-485 if your immigrant spouse resides in the U.S.A. Submit this form along with additional information. This begins the process of adjusting your spouse's status to a marriage-based green card. 
The additional information you will need to submit includes the following: 
Birth certificate
Documents proving immigration officer inspection upon entrance in the country 
Marriage certificate
Photocopies of identification documents issued by the U.S. government
Two-color passport-sized photos
It is also wise to submit supplemental evidence that you're in a legitimate and legal marriage. This could include proof of shared residence, shared bank accounts, or even photos and announcements of the wedding. Your family-based immigration attorney may be able to provide some additional advice regarding how to convince the courts about your marriage's validity.
Potential Marriage-Based Immigration Issues That May Arise
Several things may cause problems when attempting to obtain a green card through marriage, including the following:
Criminal arrest or record
Do not have evidence of continual legal status in the U.S.
Unable to financially support your spouse
Individuals who deliberately marry someone to evade the contemporary Georgia immigration laws' provisions are subject to a fine of no more than $250,000 or imprisonment for up to five years, or both. 
If you or your loved ones are accused of entering into a sham marriage to obtain a quick path to becoming a legal resident or citizen, you should immediately contact a skilled Georgia lawyer. They can guide you through the process and help you avoid deportation proceedings.
Georgia Immigration Laws Help
Dedicated, experienced and here to help you achieve your immigration goals. Contact our team of trusted immigration attorneys in Atlanta.
Understanding Georgia Immigration Policy
To fully understand the evolving field of immigration law and the current and potential Georgia immigration policy, you should learn how the federal government and state individuals use their expertise in immigration policy studies to make vital changes.
Some of the key aspects of Biden's immigration plan include:
Creates a five-year roadmap to citizenship for undocumented immigrants who pass background checks and pay taxes
Improves the immigration court system to protect refugees and vulnerable residents
Prohibits religious discrimination 
Protect employees from exploitation by improving the verification process required for employment
Provide funding to state and local governments and institutions to promote refugee and immigrant integration and citizenship
Reforms family-based immigration by clearing backlogs, increasing per-country visa caps, and reducing wait times
State and local law enforcement officials use the current federal and state immigration laws to determine whether or not to detain individuals and move forward with deportation proceedings.
If you or your family is facing legal repercussions due to undocumented residence in the U.S. or a lapse in your status, a Georgia law firm will be able to help you through the process.
Retain an Immigration Attorney 
Undocumented immigrants are automatically in violation of Georgia immigration laws. However, there are many issues for which law enforcement officials can detain individuals with valid immigration status. If you face a hearing with an Atlanta immigration court or are detained by law enforcement or state officials, it is vital that you hire a reputable lawyer with experience in immigration law.
Immigration is an ever-evolving field of federal and state law that has far-reaching effects. If you're in the process of handling issues regarding illegal immigration, resident benefits and services, provisions for refugees, permission to work, or any of the many other aspects of the process to become a permanent resident or citizen, contact Tadeo & Silva Immigration Attorneys. Our skilled lawyers will help you maneuver through the system.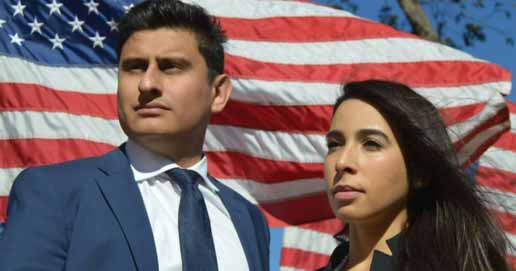 Tadeo & Silva Immigration Attorneys
3555 Koger Blvd Suite 120,
Duluth, GA 30096
Legal Consultation
Book a consultation with us to answer all of your questions!