What to Expect When Hiring a Green Card Lawyer
Author:
Massiel Silva Tadeo, Founder, Tadeo & Silva
Attorney Massiel Silva Tadeo is a partner and owner at The Tadeo & Silva Law Firm. She specializes in removal (deportation) defense, family immigration, and hardship waivers. Published on: December 7, 2020, Last updated on: September 23, 2021.
An experienced green card lawyer from Tadeo & Silva Law can help if you are pursuing permanent residency in the United States. Contact us for consultation.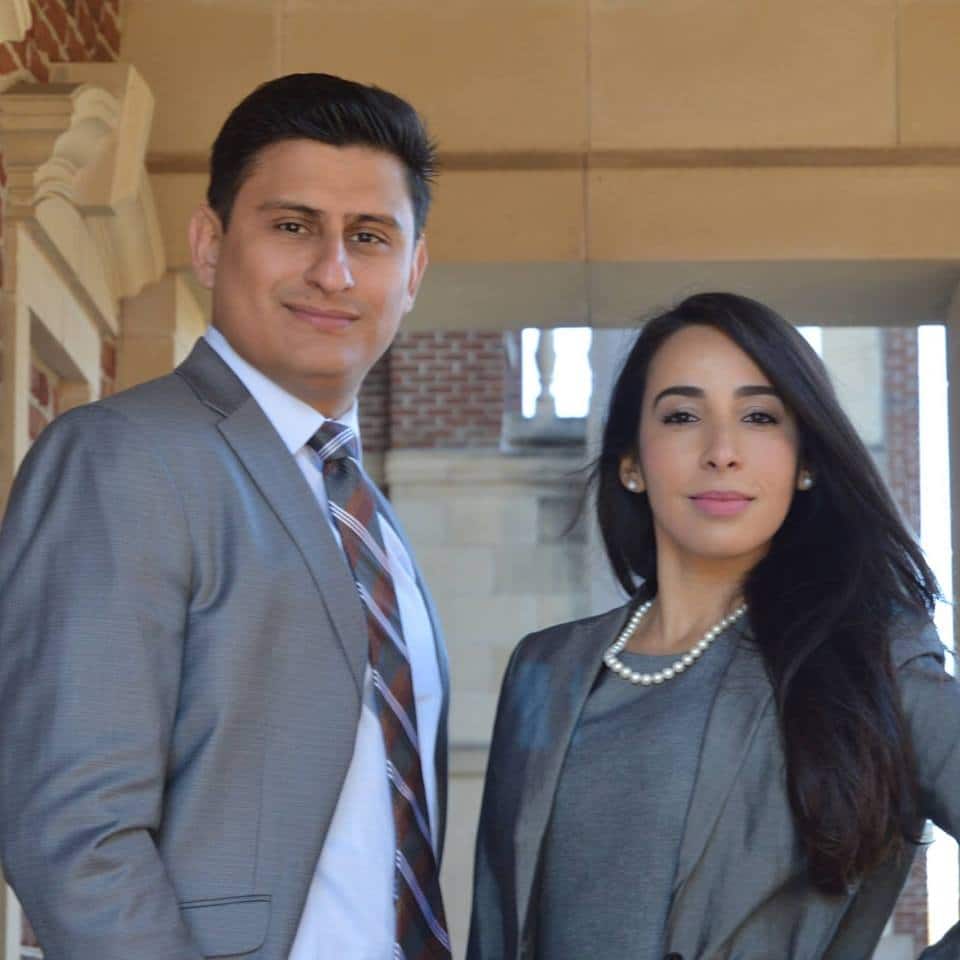 Call or email today to schedule your consultation.
An experienced green card lawyer from Tadeo & Silva Law Firm can help if you are pursuing a permanent residency in the United States. Whether you are in Atlanta or anywhere in the United States, Tadeo & Silva are able to take your green card case and give you the best results your case can get. Our attorneys have managed cases from clients all over the country and internationally.
When Do You Need a Green Card Lawyer?
According to Immigration law, a permanent resident card, also known as a green card, is an immigrant visa that allows a foreign-born individual to permanently live and work in the United States. Green card holders are officially referred to as lawful permanent residents, a status that grants them a number of advantages, including eventual eligibility for citizenship.
How an individual goes about receiving a green card is different for everyone. However, the process should always begin with consulting an immigration attorney or green card attorney. If you or a loved one is interested in pursuing U.S. permanent residency, the immigration services from Tadeo & Silva Law can help you understand your options and guide you through each step of the application process to get United States Citizenship.
Green Card vs Visa as Explained by a Green Card Application Lawyer
Since a green card is a type of immigrant visa, it is easy to get a non-immigrant visa and a green card confused. The simplest way to understand the difference is explained below by Tadeo & Silva's immigration attorneys.
In essence, you cannot come to the U.S. and apply for permanent residency without first having a non-immigrant or temporary visa. However, you may be able to qualify for consular processing from your home country.
Green Card Eligibility Categories
Some types of green cards are considered most acceptable, and the applicants who do so generally fit. Immediate relatives (spouses, children under 21, and parents) of Americans may be eligible for benefits under this family section. An applicant may petition an employer for a Green Card at the employment level. An individual can be considered inadmissible based on health concerns, immigration offenses, or previous criminal history.
If any grounds of inadmissibility apply to one applicant's case, the individual may want to consult an immigration lawyer about a waiver if an individual is entitled by the families category. They can make an application for green cards and submit it to immigration authorities.
How a Green Card Attorney Help You Get Lawful Permanent Residence Status in the U.S.
When you meet with an experienced immigration attorney about your interest in obtaining permanent resident status, he or she will ask you questions about your situation and use that information to help you determine whether you are eligible for a green card.
There are several situations that may apply as ways for you to be eligible for a green card, but among the most common is through U.S.-based family members. If you are the immediate relative of a U.S. citizen like a spouse, an unmarried child under twenty-one years of age, or the parent of a child over twenty-one, you may be eligible for permanent residence or citizenship.
Get the Facts on the permanent resident card also known as a green card
Trusted immigration attorneys, ready to help.
You may also be eligible if you are another relative. For instance, the Child Status Protection Act, or CSPA, holds that individuals over twenty-one years of age may still be eligible for a Green Card through their parents. At Tadeo & Silva Law, family-based citizenship and immigration services are among our top practice areas, and we have the skills and experience to ensure the best possible outcome for your immigration cases.
Other possible green card categories include:
Employment – You may be eligible if you are considered skilled, unskilled, or professional.
Special Immigrant – This is a religious worker or a minor who needs protection from abuse.
Asylum Seeker or Refugee – Must have resided in the U.S. for at least one year.
Human Trafficking and Crime Victims – Must have current, valid visas.
Abuse Victims – An abused spouse, child, or parent of a U.S. citizen may be eligible.
Other Categories – Speak with a visa lawyer to see if you are eligible.
If your attorney determines that you fall within any of the above lawful permanent resident categories, he or she will then outline a strategy to begin the application process.
Elements of the Application Process with a Green Card Immigration Lawyer
The green card application process has specific procedures that you should follow depending on the specific details of your case. 
Whether you're pursuing an adjustment of status or going through consular processing in your home country, the following elements of the green card process are some of the common procedures you may encounter when applying for permanent residence status:
Green Card Eligible – Determine if you qualify for permanent residence by using the eligibility criteria above.
Adjustment of Status – Shifting to permanent residence to get a green card if you are already residing in the United States.
Consular Processing – Used when the person is outside the United States or is otherwise ineligible for Adjustment of Status.
Filing Concurrently – Someone may need to file a petition on your behalf while you file an application for a Green Card.
Dates for Available Visas – Depending on your eligibility criteria, a limited number of visas may be available. This means you will want to file and petition as soon as possible, as priority will be given on a first-come, first-serve basis.
Documents for Travel – If you have a green card and travel outside the United States, you may require a permit to re-enter the U.S.
Document for Employment – Learn how to apply for employment with a green card through an Employment Authorization.
Medical Exams – You may be required to undergo a medical exam to apply for a green card.
Charge of the Public – Most of the time, immigrants must prove they will not become a public charge. In other words, you should have proof that you will not be dependent on the government for financial support.
Support Affidavit – A sponsor will file this on your behalf. This will prove you do not need welfare or financial help from the U.S. government.
Undergoing the above processes alone can be complex and overwhelming. To begin working with a trusted immigration lawyer, please reach out to our immigration office in Atlanta today.
Aggressive Help with options and guide of the application process
Tadeo & Silva, immigration attorneys in Atlanta are an experienced team ready to fight for you and your family.
Marriage Green Card Attorney
If you are a non-citizen who wants to live in the U.S. with your current or future U.S. citizen spouse, you will need to pursue a marriage-based green card.
This type of visa allows a foreign national who marries an American to work and live in the United States. They will be considered a permanent resident until they receive U.S. citizenship, should they choose to do so, but they may only apply after three years of having permanent residence status.
The exact steps in the green card process depend on your specific green card eligibility category. You can obtain a marriage green card in three steps:
Establish the marriage through Form I-130. This document is the "Petition for Alien Relative" and will establish a valid marriage. The spouse must be the person who files as they will be the applicant's sponsor.
Fill out the application for a green card using Form I-485 or Form DS-260. This will establish that the spouse is eligible for a green card. They must pay the fees, prove the spouse's nationality, and prove they entered the U.S. legally.
Go to the green card interview and wait to see if your application has been approved or denied.
Keep in mind that this is a brief overview of the steps involved, and there's more to it than first meets the eye. To ensure that your application will be approved, it must be filled out fully and accurately, and any minor mistake or omission of details can sabotage your plans to live with your spouse in the United States.
Seeking the legal advice and immigration services of a trusted team of lawyers with extensive experience helping clients obtain marriage-based green cards is the best way to ensure that adequate evidence is presented to the USCIS officials who will review your application.
An experienced green card lawyer
Dedicated, experienced and here to help you achieve your immigration goals. Contact our team of trusted immigration attorneys in Atlanta.
What Is So Difficult About Applying For A Green Card?
The United States immigration system is widely regarded as "broken" The law itself is tortuously difficult to understand. It requires years for attorneys to gain some understanding of the differences between different types of visas. Lawyers will help you figure out how to make your job/financial situation very attractive.
Without the right lawyer, you can spend hours of wait until you can talk to an immigration lawyer until he finds out about it, and he is not sure that you'd have access to this file. As with any legal representation, there is a fee to pay, but when you consider the saved time and headaches, this is often worth the cost.
Green Card Attorney Near Me
Remember that becoming a permanent resident of the United States is possible, despite any obstacles you may face. In fact, the chance to legally work and live in the U.S. is just an application away.
Unfortunately, it may not be easy. It is important that you do not let this deter you, though. With the right immigration lawyer by your side, the process may be easier than you think.
Above all, stay positive; unless you have exhausted all of your legal options, there is always a possibility that you can secure permanent residence. After all, you owe it to your family and yourself to fight for a green card and to fight for a better life – a new life – in the United States. Contact Tadeo & Silva Law to begin your journey today.
We help our clients with the best legal advice regarding lawful permanent residence and maintain a perfect attorney-client relationship.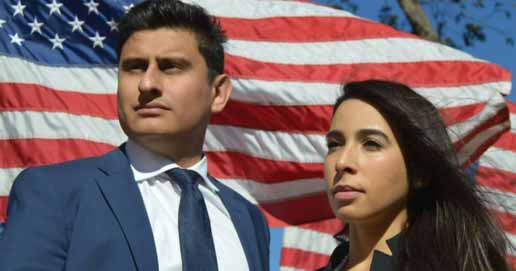 Tadeo & Silva Immigration Attorneys
3555 Koger Blvd Suite 120,
Duluth, GA 30096
Legal Consultation
Book a consultation with us to answer all of your questions!