Begin Your Journey to the U.S. with the Help of an H1B Immigration Lawyer
If you are a foreign professional in a qualifying specialty, an H1B immigration lawyer can guide you through the process of applying for an H1B visa.
Author: Massiel Silva Tadeo, Founder, Tadeo & Silva
Attorney Massiel Silva Tadeo is a partner and owner at The Tadeo & Silva Law Firm. She specializes in removal (deportation) defense, family immigration, and hardship waivers. Published on: October 01, 2021.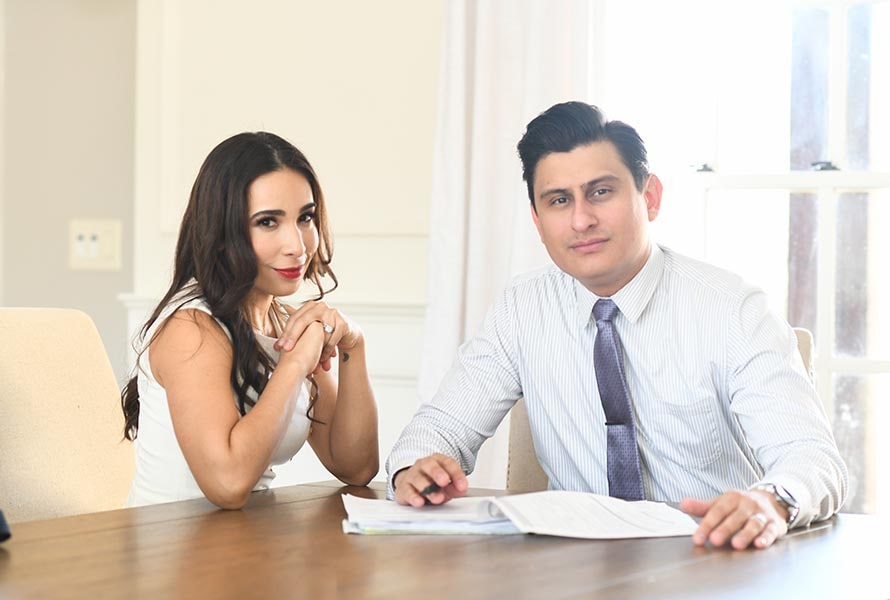 Call or email today to schedule your consultation.
What Is H1B Visa Status in Immigration Law?
The H1B status refers to a nonimmigrant visa regulated by the Immigration and Nationality Act (INA), making it possible for qualified foreign workers to work in the U.S.
Under the law, foreign nationals with specialized knowledge are qualified to work in specific jobs related to their studies.
Since there are usually more applications than slots, the United States Citizenship and Immigration Services (USCIS) usually accepts applications in the first five days of April every year. It will then conduct a lottery from which the final applicants will be drawn.
From the results, applicants will receive a reply from the USCIS that is usually referred to as the H1B visa status.
Apart from the opportunity to work and live in the United States, it allows one to travel within the U.S. freely, buy or rent property, get a driver's license, buy or lease a car and earn and invest any income.
Why Do People Apply For H1B Visas?
There are three main reasons why people apply for H1B visas:
To Find Out About Job Opportunities in the U.S.
If you have already secured a position abroad, you may want to consider applying for a different location here. If not, you should look into other options of study and specialization.
In addition, working on a project is also another option. You will need to check whether the employer has funded the project and the number of employees in each area.
Temporary Work
If you do not plan to permanently settle down in the U.S, you may come up with a temporary solution. This way, you can save money. Moreover, you can visit places outside of the country before deciding where you would like to live.
Training and Development
Companies often prefer highly skilled workers because they know how valuable these individuals are. To train and develop new employees, companies use foreign workers temporarily who will complete projects and return home after completing them.
The Role of an H1B Immigration Lawyer
An attorney can help you understand the procedure of getting this type of visa. They will help you navigate the government's processes and guide you throughout the entire process.
H1B visa lawyers can also assist you in determining what documents you need to provide to the USCIS and what information you need to include in those documents. They must also be aware of changes in regulations always to keep abreast of the latest news.
In addition, they can prepare your petition by collecting necessary information, writing letters of recommendation, preparing required paperwork, and addressing issues that could hinder the progress of your case.
If you choose to hire an immigration lawyer, our team of professionals and our office will walk you step-by-step in a simple language. Each stage requires a certain amount of time and effort, but we will guide you throughout the process so that you don't feel lost.
Why Hire an Immigration Lawyer for H1B?
The H-1B visa process requires that an American company employer sends an H-1B visa petition to the USCIS to kick off the process.
It is important to note that there is a cap on the number of H-1B visas issued in a fiscal year. However, if an employee hires an immigration law firm with the requisite experience, they can significantly improve your chances of getting your application accepted.
While the USCIS caps the number of foreign nationals at 65,000 in a fiscal year, foreign employees working in specialty occupations are exempted. These include:
Non-profit and governmental research organizations
Institutions of higher education or its affiliated or related nonprofit entities
Primary of secondary education institutions
An employee with higher education credentials such as a master's degree obtained from an American university may stand a better chance of being granted a visa than one with a foreign degree or just a bachelor's degree.
Given that there are usually more applications than the spots available, the USCIS usually holds a lottery in April each year. This is why employers and employees must hire a focused law firm to handle the submission of petitions during the short period when one can submit their application.
For an employer or employee looking for an H-1B visa, hiring the legal services of a reputable law firm such as Tadeo & Silva is critical.
Experienced lawyers will know all about the timelines, procedures, and USCIS conditions for the H-1B visa. This will ensure that your petition is submitted in time to better the chances of getting your application approved.
Best H1B Immigration Lawyer
There are many ways that an H-1B visa attorney could help you with your immigration options. The American employer sponsoring your petition needs to submit evidence proving that they have a qualifying job to get approval for your employment visa.
The job usually needs to be one that will require the employee to have a foreign equivalent of a master's or bachelor's degree to perform their duties. This is what is commonly referred to as a specialty occupation.
Note that these are common in technical or professional occupations such as:
Medicine or healthcare
Education
Engineering
Computing or I.T.
With the help of experienced immigration law services, you can avoid or minimize the chances of mistakes in documents and following through the process. If you are looking to hire qualified foreign workers or trying to go on a work visa, it is best to seek help from experienced lawyers.
Best Immigration Lawyer for H1B In USA
Since the approval rate for the H-1B visa is so low, it is critical to hire a reputable law firm before you begin the immigration process.
Experienced attorneys know different immigration options and ways to apply and obtain the H-1B visa. For instance, lawyers may use employment classification such as L-1B for specialized employees of multinationals, L-1A for upper management and executives, and the E2 treaty visa for investors.
They may also be well-versed in the law on other types of immigration, including the IR6 green card.
The process for obtaining H-1B visas usually includes:
Filing a G28 form that will consist of the signed and printed name of the petitioner and the lawyer
Submission of the ETA-9035 form by the American employer through the state's iCert Portal System run by the Department of State
Filing of the Form i-129 by the employer to fulfill the approved Labor Condition Application requirements. This will also include supplementary documentation such as the completed H Classification Supplement and the filing fee
Premium Processing includes the I-129 Receipt, Form I-907, I-485 form, and submission of the $1,440 filing fee
An immigration lawyer can help you determine if your work experience and qualification qualify for the specialty occupation designation.
What to Look for in a Work Visa Attorney or Immigration Law Firm
Skilled and experienced immigration lawyers will significantly assist employers and employees who need to sponsor or obtain visas.
However, not all law firms are equal, and you need to look for specific attributes before hiring one. Some of the things to look out for include:
Good Standing with the State Bar – It is critical to find an attorney with a good state bar standing with the state bar as this will mean that they can represent you anywhere in the U.S., given that immigration is governed by federal law.
Membership in AILA – Given the complexity of immigration law, it is vital to have an attorney that is a member of the American Immigration Lawyers Association. This is because they are more likely to be knowledgeable about the law and updated on trends.
H1B Visa Experience – Not all immigration attorneys have experience with the H1B visa laws since some focus on asylum, removal, or family immigration. The lawyer for your H-1B visa needs to have the skills and experience necessary to navigate the various H1B processes.
Legal Fees – Before you commit to a lawyer, it is essential to know the legal fees for the H1B process. Some lawyers charge a flat fee while others charge hourly. Still, it is necessary to note that fees can vary depending on the case's complexity, the level of service provided, and the lawyer's experience.
At Tadeo & Silva, we provide a confidential consultation for your first case. We have experienced H-1B visa lawyers who understand business and employment immigration complexities extensively.
We also pride ourselves on timely filing of applications and successfully petitioning for extensions and transfer cases for many clients.
Contact us today, and we will have a qualified lawyer knowledgeable in Georgia immigration laws ready to discuss the facts of your case and how to go forward.
How Long Does Evaluation with Immigration Lawyer Take for H1B?
Time is critically important when applying for your H-1B visa, which is why you need to hire an immigration law firm when you are embarking on the process.
Most H-1B visa applications are processed between April and October and will usually take between one and six months to be processed.
However, it may take longer in some states though one can get their petition processed faster using premium services or expedited processing.
The good thing about the visa is that once one attains the H1B status, they may qualify for increments of up to three years for a maximum of six years.
Given how life-changing it can be, it is essential to contact an immigration law firm to help with your application.
If you are a foreign worker looking to apply for your visas, contact the law offices of Tadeo & Silva. We may be able to help you expedite the application process without any additional fees.
How to Get the Best H1B Immigration Attorney
The USCIS grants 85,000 new H-1B visas every year, with many more getting their applications rejected due to the cap.
Many more applicants get their petitions denied due to not understanding the process, resulting in incorrectly filled out applications.
It is critical to find a qualified and experienced law firm to help you with your application to enhance your chances of success.
At Tadeo & Silva, we have qualified attorneys who work closely with clients to create a strong attorney-client relationship that benefits both of us in the long run.
Contact us today for all your immigration law services and we will help you get your H1B visa and begin your career in the United States.