Do you want to file habeas corpus petitions? Seek the legal counsel of Tadeo & Silva Law. We can help you through the process. Book a consultation call with us today.
Author: Massiel Silva Tadeo, Founder, Tadeo & Silva
Attorney Massiel Silva Tadeo is a partner and owner at The Tadeo & Silva Law Firm. She specializes in removal (deportation) defense, family immigration, and hardship waivers. Updated on: August 15, 2023.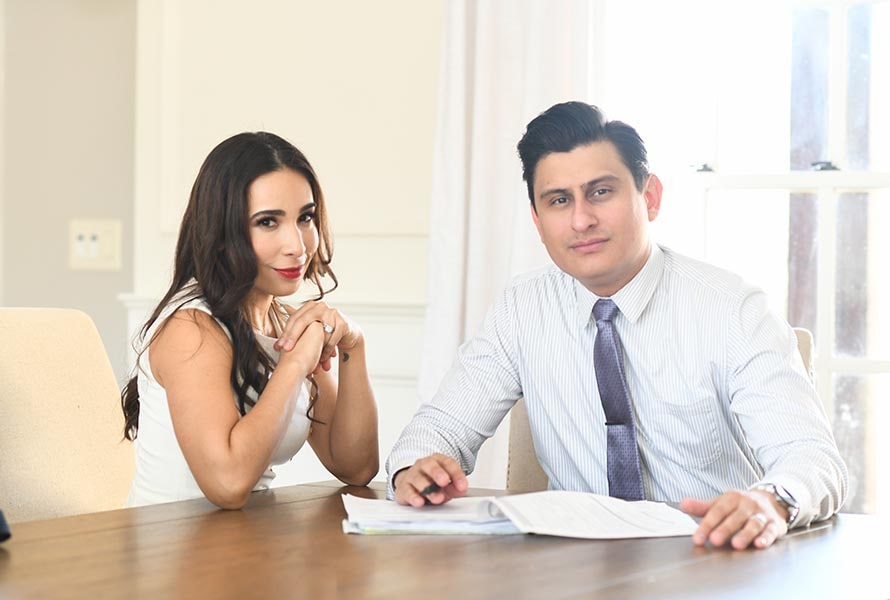 Contact us today to schedule your consultation.
Using the Habeas corpus petition, people can report unlawful detentions and imprisonments to the courts, asking that the court order the person's custodian, usually a prison official, to bring the individual to court to determine whether the imprisonment was legal.
The word, habeas corpus, is derived from Medieval Latin, and it means 'that you have the body.' Habeas Corpus is one of the earliest common law writs. It originated in 1215 from the 39th clause of the Magna Carta signed by King John.
This right is enshrined in the United States Constitution and serves as a powerful tool for protecting individual rights. Habeas corpus helps to ensure that people are not arbitrarily detained or imprisoned without due process.
In this article, we will discuss habeas corpus petitions in this article, and how Tadeo & Silva Law can assist you.
What Are Habeas Corpus Petitions?
Habeas corpus is a legal term that refers to the right of a person to challenge their detention or imprisonment before a court of law. When a person's arrest, sentence, or trial violate constitutional law, the habeas corpus petition may apply. Habeas corpus petitions can be filed in state or federal courts.
A writ of habeas corpus isn't a remedy in itself but rather a procedure used to prevent the indefinite detention of people. A writ is intended to protect individual freedoms against arbitrary or unlawful action by the state.
Habeas corpus checks executive, judicial, and other governmental bodies regarding restraints. It is not a test of guilt or innocence but is merely an answer to the prisoner's personal restraint petition. The purpose of a reviewing court is not to examine the validity of a criminal conviction but to examine the legal authority and power of the government.
Simply put, habeas corpus investigates why and how you were detained. Therefore, a writ of habeas corpus asks the responsible enforcement authorities to provide valid reasons for the detention.
In the event that the enforcement authorities fail to justify the prisoner's detention, the court will make an order requiring the prisoner's immediate release.
Habeas corpus petitions are usually a last resort for those in state or federal prisons.
Functions of Writ of Habeas Corpus Petitions in the United States
Today, habeas corpus is primarily used as a post-conviction remedy to challenge the legality of judicial proceedings that resulted in the detention of state or federal prisoners. A common example of this is when an ineffective representation of counsel results in the defendant being imprisoned.
Habeas corpus protection extends to non-citizens and to those confined administratively as part of the deportation process in terms of immigration law. It also applies to court proceedings before military commissions and convictions in military court.
Lastly, habeas corpus determines preliminary matters in criminal cases, such as:
The legal basis for detention
Transferring cases to another federal district court
Bail and parole denials
Double jeopardy claims
Failing to provide for a speedy trial or hearing
The legality of extradition to foreign countries.Habeas Corpus Petitions
The Process of Filing a Habeas Corpus Petition
Generally, state-court habeas corpus writs are brought under state law, such as Georgia law, whereas federal writs are brought under federal law.
A state habeas corpus petition is usually filed at the superior court in the county where the inmate is being held or where they were convicted. Inmates sentenced in federal prisons file the writ petition at their sentencing court.
Once you have filed your pleadings, the court sets a hearing date. During a habeas corpus hearing, petitioners (the persons filing the habeas corpus petition) generally bear the burden of proving the illegality of their detention. A petitioner who alleges constitutional violations, uncovers new evidence, or seeks some other remedy must support their claims with evidence and legal arguments. The petitioner may present oral testimony, sworn affidavits, depositions, and other evidence.
If the court finds that the detention is, in fact unlawful, the court rules in favour of the petitioner and can make the following orders, depending on the circumstances:
Sentence reduction

Release from prison/detention

An order to stop illegal confinement conditions
A habeas corpus decision can be appealed to a higher court by the state or federal government. A habeas corpus petition can also be appealed to a higher court if it is denied.
Harnessing the Power of Habeas Corpus with Tadeo & Silva Law
The Habeas Corpus petition stands as a beacon of hope. It protects individuals from unlawful detention and imprisonment. Rooted in history and enshrined in federal law, this writ continues to play a pivotal role in safeguarding the right of people.
The process of filing a habeas corpus petition is not as straightforward as it may seem. Most of the time, people need the guidance of highly skilled attorneys. That's where Tadeo & Silva Law comes into the picture. Our extensive understanding of federal law, Georgia law, and immigration, as well as our successful track record, enable us to fight for your freedom.
We understand the gravity of each case and the impact it has on the lives of our clients. Our attorneys have years of experience carefully navigating Habeas Corpus petitions and immigration cases.
With Tadeo & Silva Law, you don't have to face this journey alone. Our team is ready to help you. Contact us right away.
Frequently Asked Questions
Who Can File a Habeas Corpus Petition?
Anyone can file a habeas corpus petition, whether they are the detainee or acting on their behalf.
Your case will need to be eligible for a writ of habeas corpus and you will need all the supporting documents. Additionally, you must show that all other options have been exhausted.
You do not need an attorney to file a habeas corpus, although you would probably benefit from the assistance of an experienced Georgia attorney.
Contact us
Legal Consultation
Book a consultation with us to answer all of your questions!