Please note that Tadeo & Silva Immigration Attorneys is NOT the Consulate. The information below is provided to you for your convenience. If you need an appointment with the Consulate, please contact the Consulate directly. For all your U.S. immigration matters please call us at: (404) 993-8941.
Honduran Consulate Atlanta
Author: Massiel Silva Tadeo, Founder, Tadeo & Silva
Attorney Massiel Silva Tadeo is a partner and owner at The Tadeo & Silva Law Firm. She specializes in removal (deportation) defense, family immigration, and hardship waivers. Published on: November 13, 2019, Last updated on: November 19, 2019.
The Honduran Consulate in Atlanta handles issues for Honduran nationals who are currently in the United States. This includes issuing visas, acting as a resource for migrants, tourists, and expatriates, and assisting trade relationships between the countries.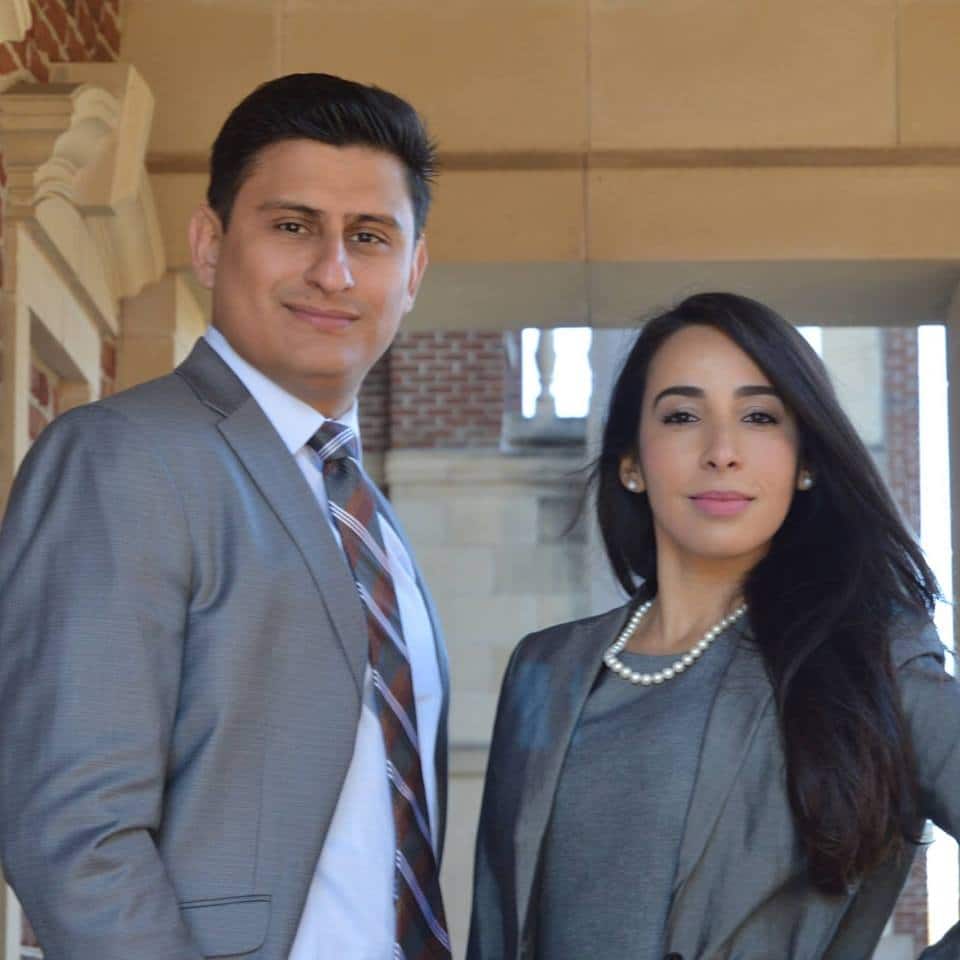 Call or email today to schedule your consultation.
Whether you are in Atlanta or anywhere in the United States, Tadeo & Silva is able to take your immigration case and give you the best results your case can get. Our attorneys have managed cases from clients all over the country and internationally.
Consulate of Honduras in Atlanta
There are many reasons that locals, visitors, and potential U.S. residents might require the services of the Honduran Consulate in Atlanta. The Consulate formally represents the nation of Honduras in the U.S.  For immigrants from Honduras, the Consulate can seem like a haven in Georgia. The Consulate's primary responsibilities concentrate on consular services including passports and visa help, as well as managing diplomatic matters.
Since various Consulates provide different consular services, if you are seeking a visa and/or passport, it is wise to contact the Honduran Consulate before visiting. Plus, many of your concerns can be addressed with a reputable lawyer, such as the representatives at Tadeo & Silva Immigration Attorneys, before visiting the Honduran Consulate in Atlanta.
Honduran Consulate in Atlanta GA Information
The address of the Consulate of Honduras in Atlanta GA is 6755 Peachtree Industrial Blvd, Suite 120, Atlanta, GA 30360. The opening hours are 9:00 a.m. to 5:00 p.m. EST. You can contact the Consulate in Atlanta by phone at 1-770-645-8881 or visit the Consulate website for questions and concerns regarding passport requirements and visa guidelines.
Keep in mind that the Consulate General of Honduras in Atlanta might not be able to help. Reputable local attorneys can provide additional information.
The Honduran Consulate-General is one of over 1,800 foreign representations in the United States, as well as one of more than 70 foreign representations in Atlanta. A Honduran Consulate-General in Atlanta is a diplomatic representative consular office, and the head of the office is called a Consul.
Honduran Embassy and Honduran Consulate Explained
Confusions between the Honduran Embassy and the Consulate are common. Although many people believe the embassy and the Honduran Consulate in Atlanta are the same, they are not even in the same state. Embassies are usually located in Washington, D.C., where Consulates are scattered around the nation. 
The Honduran Consulate General in Atlanta is practically just a branch office of the Embassy of Honduras located in Washington D.C. In addition to the Honduran Consulate General in Atlanta, there are other Honduran representations in other United States cities, including Phoenix and New York.
Location of the Honduras Embassy in USA
The Honduras Embassy in the USA is located at 3007 Tilden Street, NW, Suite 4M in Washington DC. The telephone number is 202-966-7702, and the website can be found here.
An embassy represents the home country, preserves the rights of Honduran citizens abroad, and manages diplomatic problems. The Honduran Consulate in Atlanta deals with small diplomatic concerns like providing visas and looking after expatriates, immigrants, and tourists.
Honduras Embassy Atlanta Attorneys Can Advise
For additional information regarding whether the Honduras Embassy Atlanta or the Atlanta Consulate is the right location to obtain citizenship services or access other resources, an experienced local lawyer can provide insight.
Services of the Honduras Consulate in USA
People receive a variety of services at the Honduras Consulate in Atlanta, United States. If you are a Honduran visiting Atlanta, the Consulate can help you deal with any problems you may encounter. If you are a U.S. citizen who plans to visit Honduras, it can also provide assistance with the foreign travel documents you require.
Among the consular services supplied by the Honduran Consulate in Atlanta is the authorization of visas. The Visitor's Visa (VIVIS) is provided to immigrants who are taking a trip to Honduras but are not intending to work there, live there, or visit longer than 90 days. It is typically issued to those traveling to Honduras for the following reasons:
Attending conferences, meetings, or seminars 

Business

General tourism

Pursuing artistic endeavors

Research and development

To attend sports events

Volunteer work
For those who do plan to work there or remain longer than 90 days, the Consulate issues a Temporary Visa (VITEM). Plus, individuals intending to immigrate to Honduras initially receive a VITEM, as well. These are offered to the following, among others:
Workers

Ministers

Investors

Artists
Most Temporary Visas require pre-approval by the Honduran government and are issued under specific contracts. An Atlanta immigration law firm can direct you to the right type of visa for you.
Consulate of Honduras in Atlanta Georgia
The Consulate of Honduras in Atlanta Georgia provides assistance to Hondurans living in the southeastern parts of the U.S. who are trying to obtain U.S. citizenship. You will likely also require the assistance of the regional USCIS Atlanta office for the necessary forms and interviews. 
Immigration law is complicated, and it is frequently revised. Representation from a qualified law firm can help you navigate the current regulations.
Get Help with Consulate General of Honduras in Atlanta Issues
Tadeo & Silva, immigration attorneys in Atlanta are an experienced team ready to fight for you and your family.
Humanitarian Efforts of the Consulate of Honduras
The Atlanta Consulate of Honduras provides additional humanitarian services. The immigration system allows applicants and their immediate family members to temporarily or permanently remain in the United States based upon the following scenarios:
Dangerous situations

Mental or physical abuse

Natural disasters

Victims of crimes
Atlanta attorneys with family-based immigration experience can explain the applications, offer advice, and represent their clients to the Honduran Consulate in Atlanta.
How Do I Find a Honduran Consulate Near Me?
If you are wondering, "Where is the Honduran Consulate near me?" you may be pleased to discover that the Honduras Consulate Atlanta serves a vast area. However, if you do not live near Atlanta, there are several other options. In addition to the embassy in Washington, D.C., there are Consulates in the following cities:
Chicago, Illinois

Dallas, Texas

Houston, Texas

Los Angeles, California

McAllen, Texas

Miami, Florida

New Orleans, Louisiana

New York, New York
If it is an emergency and you are facing deportation, contact a deportation removal defense lawyer to help prepare for your hearing.
Questions about the Consulate General of Honduras in Atlanta?
Dedicated, experienced, and here to help you achieve your immigration goals. Contact our team of trusted immigration attorneys in Atlanta.
Receiving a Visa from the Honduras Consulate Atlanta
Most individuals receive their visas from the Honduras Consulate Atlanta within ten business days. If your notification has not arrived within that amount of time, contact a local lawyer experienced with the ever-changing laws of immigration. 
The Honduran Consulate in Atlanta supplies security and provides assistance to the residents it serves. Immigration lawyers in Atlanta (abogados de migracion en Atlanta) can explain the various services available at the Consulate and direct you to the necessary resources.
Sending Honduran Consulate Email Atlanta
If you are unable to find the information you need on the website or by telephone 1-770-645-8881, you can send a message to the Honduran Consulate email Atlanta at [email protected]. 
Make sure to include a short and specific subject line, a clearly expressed question, and your preferred method for the response. This ensures that your answer will be answered as quickly as possible.
Legal Help with the Consulate of Honduras in Atlanta
Whenever you are dealing with immigration issues through the Consulate of Honduras in Atlanta, it is best to reach out to a local lawyer for pertinent legal assistance. Contact Tadoe & Silva Immigration Attorneys for information, advice, and advocacy.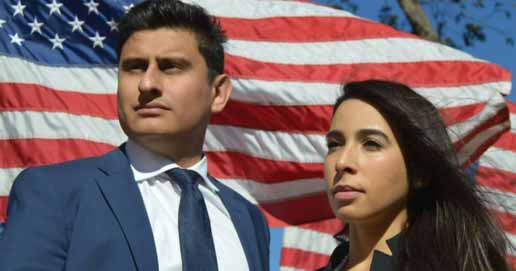 Tadeo & Silva Immigration Attorneys
3555 Koger Blvd Suite 120,
Duluth, GA 30096
Legal Consultation
Book a consultation with us to answer all of your questions!