How to Prepare for Your Consular Interview
Tadeo & Silva Law provides information on how to prepare for your consular interview, including helpful tips and resources. Call us for more information.
Author: Massiel Silva Tadeo, Founder, Tadeo & Silva
Attorney Massiel Silva Tadeo is a partner and owner at The Tadeo & Silva Law Firm. She specializes in removal (deportation) defense, family immigration, and hardship waivers. Updated on: August 15, 2023.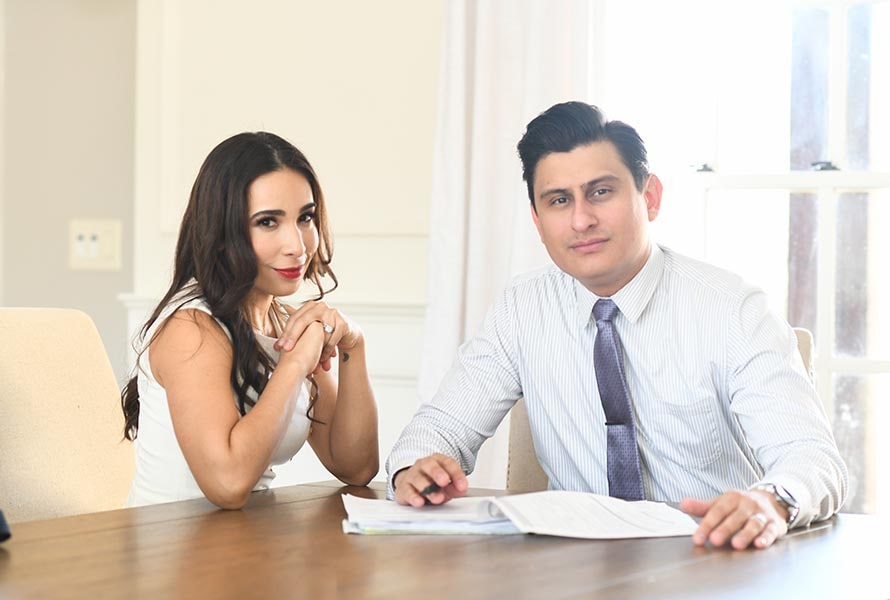 Contact us today to schedule your consultation.
It's Finally Here: The Long-Awaited Visa Interview
You have waited for a long time for your visa interview. But now that it is here, you feel nervous. The visa interview can be as tense as any other interview, maybe even more so. With proper preparation, you should easily pass your visa interview.
Preparation is the key to a successful immigrant visa interview. Ensure you have completed your medical examination before your appointment, bring copies of all the required documents, and arrive early at the consulate. Dress neatly and be polite to the officials.
Consular officers usually see a lot of visa applicants daily and try to conclude each interview as quickly as possible. Answer all questions calmly and truthfully.
During the interview, you cannot bring your attorney. You can, however, prepare for your interview with the assistance of an experienced immigration attorney.
The immigration attorneys at Tade & Silva Law offer helpful tips for preparing for your visa interview in this article. Keep reading to learn more.
Steps to Take in Preparation for Your Consular Interview
The National Visa Center schedules your interview at the embassy or consulate in your country. Once you receive the appointment letter with the date and time, you should start taking all the necessary steps. There are two essential steps that you must take before your interview date.
Complete Your Medical Examination
A medical examination with an authorized physician in your home country is a prerequisite for your visa. Ensure you do your exam with an embassy-approved physician. The embassy won't accept medical examinations conducted by other physicians.
You must complete your medical examination and vaccinations before the visa interview. Your physician will send the results of your medical exam and required vaccinations to the consulate or provide them to you sealed in an envelope. Do not open the envelope; give it to the consular officer at your visa interview.
Gather the Required Documents
It is a requirement for all visa applicants, regardless of their age, to bring certain documents to the interview, including the following:
The letter of appointment you received from the NVC.
Passport valid for six months beyond the intended date of entry
Two identical color photographs of each applicant that meet the general photograph requirements.
A copy of the DS-260 confirmation page
Original or certified copies of all civil documents you uploaded to the Consular Electronic Application Center (CEAC).
You do not need to bring your Affidavit of Support or financial evidence you submitted to NVC.
The visa application processing fee must also be paid before the interview date. If you have not paid it, you will need to make payment at the interview. You can check with the embassy for the acceptable payment methods.
What to Expect When You Arrive at a U.S. Embassy or Consulate
At the embassy, a clerk will check your packet of forms and other items to ensure that everything you need is there.
Next, you will meet a consular officer. Consular officers will review your application and place you under oath (doing so requires you to swear to tell the truth). The majority of consular interviews are conducted through bulletproof glass windows.
As a first step, the officer will likely review your forms and documents. After that, the officer might ask you similar questions to the ones you filled out on your forms.
In preparation, you would have carefully reviewed these with your immigration lawyer, so this should not be a problem. If you cannot remember something, it is much better to say so than to guess.
Common Questions Consular Officers Ask
Several questions will be asked to determine whether you really qualify for the visa. Your visa type will determine the questions you have to answer. In the case of nonimmigrant visas (temporary), the officer will ask you questions to determine whether you are planning to return home.
When you apply for a marriage-based immigrant visa or a fiancé visa (K-1), the officer will test your marriage or intended marriage. The officer will ask general questions, such as how you met your U.S. citizen partner or spouse, when you decided to get married, and other details about your visits or correspondence.
If you and your spouse have already been married, the officers may ask how many people attended the wedding and if you have visited or contacted each other since then (if you live apart).
When everything seems to be in order, the officer may ask only two or three questions but can always ask more. If you have children in common, the officer is much less likely to question your marriage's legitimacy. The interview itself takes about 20 minutes, but you should typically expect to be at the embassy or consulate for about 2 or 3 hours.
Who Can Come to the Visa Visa
The National Visa Center (NVC) will name all traveling applicants required to participate in the interview on the interview appointment notice you receive from them. The notice will list your name, your spouse, and any unqualified unmarried children immigrating with you.
It is not required that your spouse and/or qualified unmarried children attend your interview if they are planning to immigrate at a later date and travel separately from you. You will need to contact the embassy or consulate directly to schedule a separate interview if necessary.
Your lawyer cannot attend your immigrant visa interview with you. However, there are instances where exceptions are made for certain people. Neither the sponsor nor the petitioner needs to attend the visa interview.
Acing Your Visa Interview With the Help of Tadeo & Silva Law
In order to ensure that unqualified visa applicants are not permitted to enter the United States, the consulate conducts interviews. If you answer certain questions in your interview or if the consular officer detects any deception, the consular officer may refuse you a visa.
Therefore, you need to prepare for the interview and ensure you have all the required documents to avoid having to start over or appeal. This can be a costly and time-consuming process.
In order to avoid disappointment, it is important to speak with an immigration lawyer before applying for a visa. Tadeo & Silva Law can assist you with all aspects of the visa application process, including interview prep.
Whether you are applying for a K-1 fiance visa or an F4 visa for siblings of US citizens, we've got you covered! Ace visa interviews with the guide of our lawyers!
Frequently Asked Questions
Can You Change or Waive the Interview?
You can reschedule your visa interview date. All you have to do is follow the right process for your visa type. You can reach out to your embassy to know how you can reschedule.
However, you can waive the interview process by submitting a visa waiver application for certain visas. The waiver allows you to enter the US without a visa, but only certain countries and individuals qualify for the Visa Waiver Program. You also cannot apply if you have criminal convictions or unlawful presence in the country.
When Does the Visa Expire?
Your visa expiration date is indicated on the visa. Ensure you review your visa upon receiving it and note the expiration date.
You won't be able to enter the US once your visa or medical examination expires.
Contact us
Legal Consultation
Book a consultation with us to answer all of your questions!