Author: Massiel Silva Tadeo, Founder, Tadeo & Silva
Attorney Massiel Silva Tadeo is a partner and owner at The Tadeo & Silva Law Firm. She specializes in removal (deportation) defense, family immigration, and hardship waivers. Published on: August 5, 2019, Last updated on: August 15, 2019.
Form I-130 is a United States immigration form known as the "Petition for Alien Relative." This form is used to officially establish a familial relationship between someone who holds a green card or is a U.S. citizen and someone who wishes to obtain a green card. On this page, you'll learn everything you need to know about the form I-130 Petition from the trusted immigration attorneys at Tadeo & Silva.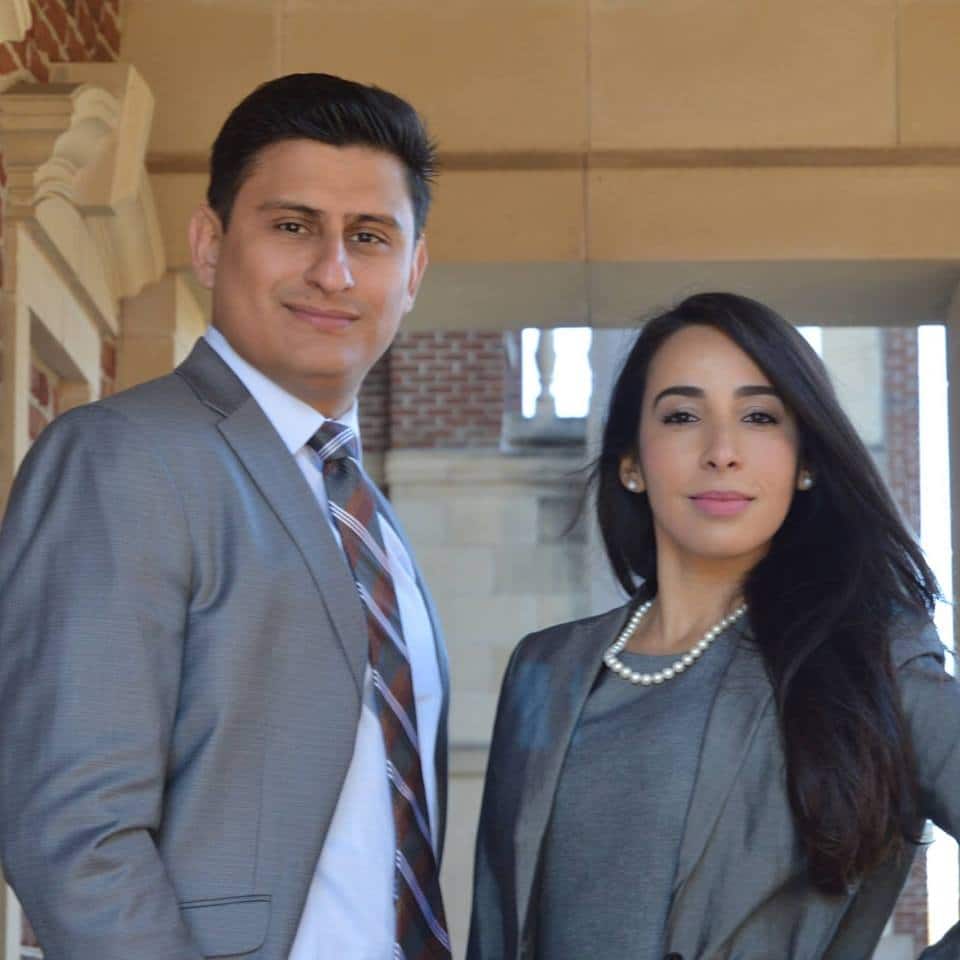 Call or email today to schedule your consultation.
Whether you are in Atlanta or anywhere in the United States, Tadeo & Silva is able to take your immigration case and give you the best results your case can get. Our attorneys have managed cases from clients all over the country and internationally.
Form I-130 Petition for Alien Relative
Formally called the "Petition for Alien Relative", the I-130 is a form sent to the United States Citizenship and Immigration Services by a U.S. citizen or lawful Permanent Resident who is petitioning for an immediate relative wanting to immigrate to the United States.
Form I-130 is the documentation that establishes a legitimate family relationship between a U.S. person or Green Card holder and an individual looking for a permit. Many aspects are quite complex and better explained by a qualified Georgia immigration attorney, such as those from Tadeo Silva Law.
Marital Relationship I-130 Form
In the context of a marital relationship visa, the I-130 form is submitted to show that your marital relationship is lawfully legitimate and isn't based upon a marriage fraud. 
Submitting Form I-130
Submitting the form I-130 petition with U.S. Citizenship and Immigration Services (USCIS) by the U.S. citizens or lawful permanent residents is the first step in the family-based immigration process. Qualified relatives need to wait until there is an available visa number before they can become permanent residents. 
Form I-130 can be found here. Additional forms include those for Spouse Beneficiary and E-Notification of Application/Petition Acceptance.
Unless you fall among the few categories of individuals who can skip the line, your processing is determined by the date that USCIS received your I-130 petition. Consulting a lawyer with experience in
family-based immigration
is generally your best option in understanding these complicated forms. 
When Will Your Form I 130 Be Processed?
Usually, petitions are processed in the order they are submitted. As with any official application process, it can take a while to process an I-130 form. This is due in part to the large volume of requests the government receives. 
Get the Facts on I-130 Processing
Trusted immigration attorneys at Tadeo Silva Law are ready to help.
U.S. residents can submit form I-130 petition for their partners, kids, parents, and siblings. The U.S. resident or permit holder who submits the petition is the "petitioner" or "sponsor" and the individual looking for a permit is the "recipient."
Form I 130 Exemptions
There are several eligibility exemptions for the form I 130 petition. These include the following loved ones:
Adoptive parents or children adopted after the age of 16

A biological parent who became a green card holder through adoption

Grandparent, grandchild, aunt, cousin, nephew, niece, uncle, or parent-in-law

Spouse, if one of the parties wasn't present at the marriage ceremony or marriage occurred during immigration proceedings

Anyone USCIS determines was married purely for immigration purposes
Some of these exemptions have exemptions of their own. To properly apply for citizenship, make sure to submit an I-130 petition with extra supporting documents in these circumstances.
Form I130: First Step to Getting a Green Card
Submitting a form I130 is just the initial step in assisting a relative to immigrate to the U.S. An I-130 petition for a family-based immigrant visa starts the process of getting a green card.
However, if your I-130 petition is approved that doesn't grant you the lawful permanent resident status. You will become eligible for a green card classification as a permanent resident, but you need to go through a consular procedure in your home country or get an adjustment of status.
The USCIS will send the approval notice, and the next steps depend on whether the immigrant is an Immediate Relative or belong in the Family Preference Category, as well as if the immigrant is in or outside the United States. The day that USCIS accepts the I-130 petition sets a priority date, which is important when a limited number of immigrant visas are available.
Also, the approved petition that has been used to obtain a permanent residence once, can't be used again. It has to be filed again.
Closely Follow the I-130 Instructions
The I-130 petition instructions direct you to where you should submit the form. This depends partly upon where you live and whether you're submitting only the I-130 or filing it with an I-485 also called the Application to Register Permanent House or Change Status.
If you are a U.S. citizen residing outside the U.S. where the USCIS has an international office, submit your documentation to the USCIS Chicago Lockbox facility. Otherwise, file at the U.S. embassy or consulate.
Form I-130 Instructions
Closely follow the I-130 instructions. Improperly completed immigration forms are generally delayed or declined, which can be devastating.
Our dedicated, experienced and here to help you achieve your immigration goals. Contact our team of trusted immigration attorneys in Atlanta for a final document review before submitting your Form I-130.
I-130 Instructions Help Now
Access the Form I-130 Checklist
Consult the I-130 checklist to ensure you submit your petition with the correct supporting documents to prove you have a legitimate familial relationship with the individual looking for a permit. The I-130 petition supporting files usually consist of:
Proof that sponsor is a U.S. citizen or green card holder

Proof of relationship

Proof of any name changes for pertinent individuals

Proof of nationality
Simply said, permanent residents and U.S. citizens have to prove they have permanent residence in the United States or that they really are U.S. citizens. Although this sounds easy, it can be complicated. For example, if you are a permanent resident submitting a petition for a relative, you can submit a photocopy of your Permanent Resident Card, as well as a photocopy of your passport and the Form I-797 approval notice of your permanent residence.
If you are a U.S. citizen, a photocopy of your U.S. passport and a photocopy of your naturalization certificate may be enough. Other supporting documents may include a copy of the sponsor's U.S. birth certificate and joint checking account statements.
I-130 Filing Fee
At the moment, the I-130 filing fee is $535. To ensure you correctly submit all filing fees and documents, consult a Georgia immigration attorney.
USCIS I-130 petition forms submitted by United States residents can be on behalf of just one recipient. Those petitioning for several loved ones like a partner and kids require separate forms.
When dealing with the USCIS Atlanta regarding Form I-130 or any other matters, seeking the counsel of a local law firm yields the best results. You can also get the help of a translator for most USCIS matters, if you need help with the language. 
What Is the I-130 Processing Time
The I-130 Petition for Alien Relative processing time depends on the USCIS field office and family relationship. But, if you are wondering how long does it take for the I-130 to be approved – the approval can take from 5 months to a year for immediate relatives.
For marriage-based permits, the processing times differ between 7 and 15 months. This depends upon whether the sponsoring partner is a U.S. resident or permit holder and whether the partner looking for a permit resides in the United States or abroad. For family preference categories, the approval after you file form I-130 could take a few years.
If you are waiting to hear an update on your I-130 processing time or need assistance with other immigration matters, contact Tadeo & Silva Law for trustworthy immigration advice.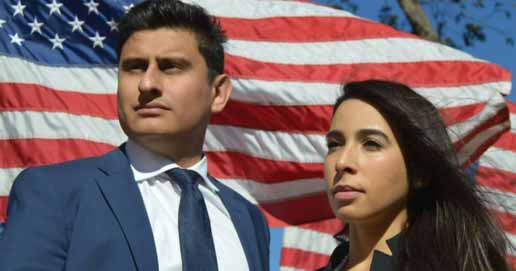 Tadeo & Silva Immigration Attorneys
3555 Koger Blvd Suite 120,
Duluth, GA 30096
Legal Consultation
Book a consultation with us to answer all of your questions!