Everything You Need to Know Before Filing Your I-212 Waiver Application
The I-212 waiver allows foreign nationals who have been previously removed to request early readmission into the United States. Learn more in this complete overview.
Author: Massiel Silva Tadeo, Founder, Tadeo & Silva
Attorney Massiel Silva Tadeo is a partner and owner at The Tadeo & Silva Law Firm. She specializes in removal (deportation) defense, family immigration, and hardship waivers. Published on: February 10, 2022, Last updated on: February 25, 2022..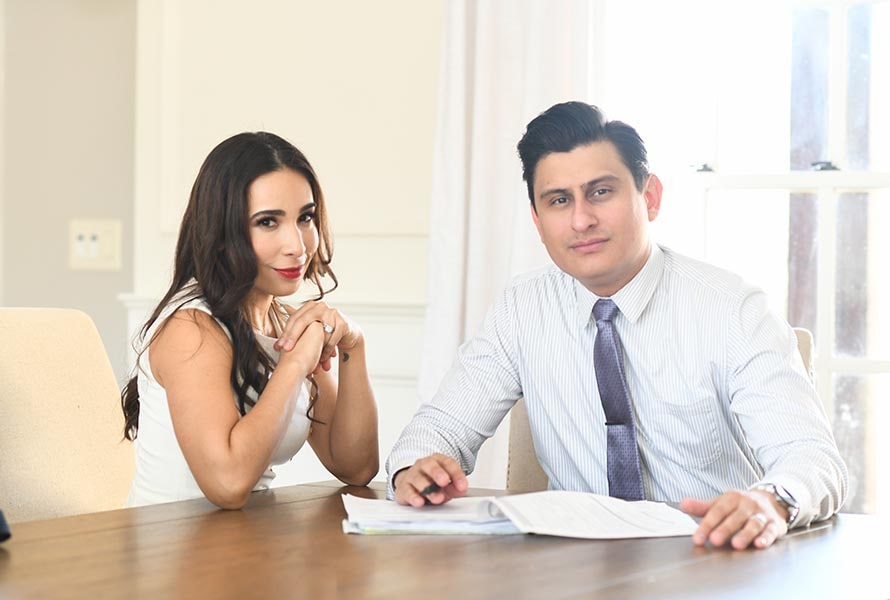 Call or email today to schedule your consultation.
What Is an I-212 Application for Permission?
An I-212 officially called Application for Permission to Reapply for Admission into the United States After Deportation or Removal, is a waiver that makes it possible for a person deported from the U.S. to apply once again be able to re-enter the United States before their ineligibility period is up.
The waiver is thus an application for permission to lawfully return to the U.S. after removal to their home country. In other words, the I-212 waiver is a reapplication for admission following removal proceedings or a deportation hearing.
Given the stakes involved in such an application, working with an experienced immigration attorney is always critical. Such an attorney understands the various immigration laws, including the Immigration & Nationality Act, that may apply that knowledge to help you with your immigration issues.
Tadeo & Silva immigration attorneys have extensive experience working with clients who would like to return to the United States after deportation. Contact us today, and our green card lawyer may provide an initial free consultation on deportation or removal cases and may just be able to assist you.
The USCIS immigration office provides the I-212 waiver application for permission forms free of charge on their website. Immigration requires that the application for permission be filled in correctly and include all the necessary supporting documents.
Some of the requirements for the application include:
A Signature – Each application needs to be signed appropriately. The USCIS will not accept any typewritten or stamped names. For children under 14 or incompetent persons, a legal guardian or parent may sign the application.
Filing Fees – The required filing fee must be submitted for each application.
Biometric Services Fee – To attend the appointment, you will have to pay the biometric services fee when submitting your application. You will typically get the appointment notice alongside instructions on how to submit the biometric services fee. 
Evidence – You will have to submit supporting documentation and evidence required as set out in the instructions.
Attend Biometric Services Appointment – You will need to attend the interview to provide your signature, photograph, fingerprints and any other evidence of your identity, employment records, criminal record, close family ties, and any other information required.
Copies – You will have to provide legible copies of requested documentation unless explicitly required to submit original documents.
Translations – If you file documentation in a foreign language, you will also provide a complete English translation. You will need to get a certification from a translator asserting that the translation is accurate and complete. The translator will also need to sign off the document and include their contact information.
Where to File the Complete Permission to Re-Enter Form
The location where you will submit your I-212 waiver application form depends on whether you need additional relief.
If you are not in the United States and have no outstanding immigration issues, U.S. Citizenship and Immigration Services requires that you submit the permission to reapply form to the USCIS office in the jurisdiction that conducted the original deportation proceedings.
If you are ineligible due to prior fraud, you will first have to get the I-601 waiver. In such an instance, you will have to fill in both forms and file them with the United States Consulate where you live.
If you are a visa-exempt applicant, you can opt to file your application with the U.S. Customs and Border Protection agency at an American port of entry or any other designated preclearance office. Once you do this, the office will forward the application to the Admissibility Review Office that will make the final decision.
If you have issues filing your reapply for admission forms, you should contact an experienced immigration attorney. By working with the lawyers at Tadeo & Silva, you can get access to services such as correct filing of the I-212 waiver.
We have experience and skill in filing anything from a legal brief to more complicated documents, and we may just be able to help you out with such critical applications.
Once you submit your Form I-212 application, you should wait at least 150 days before you can make any inquiries about the status of the application. A full review of all aspects of the application sometimes takes six months or even longer, depending on the circumstances in your case. 
Once you believe enough time has gone by, you can email the CBP and ask for an update from [email protected]. You can also work with an immigration attorney who can email the CBP to [email protected] and ask for updates as long as they have your full name and date of birth. 
I-212 Filing Fee
You will need to pay about $930 for your I-212 application. If you need to attend biometric appointments, you may need to pay even more.
I-212 Waiver Requirements
Any foreign national that left the U.S. on their own or that was deported to a foreign country after they had removal proceedings initiated are usually prevented from re-entering the United States after deportation for a specified period.
Five-Year Bar
Foreign nationals that an immigration judge deported in an expedited removal proceeding, or,
Foreign nationals deported during a regular removal proceeding that was started following the person's arrival in the United States.
Ten-Year Bar
Citizens of foreign countries removed from the U.S. following a regular immigration hearing, or,
Any foreign national whose last departure was at a time when there was an outstanding deportation or removal order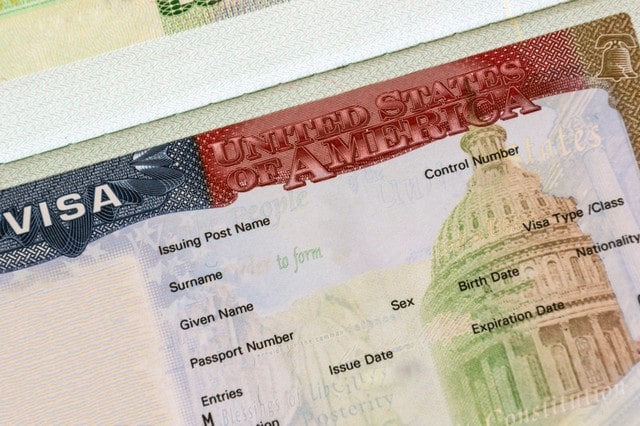 Twenty-Year Bar
A foreign national removed or ordered removed from the United States after a second or subsequent removal
Permanent Bar
Any foreign citizen removed for an aggravated felony or criminal conviction.
Anyone that is found to be illegally in the U.S. for more than one year following a deportation order, or
Any foreign citizen who attempted to enter or entered the U.S. after they were ordered deported
Who Does Not Need to Reapply for Admission?
Certain people who were or are unlawfully present in the United States may not have to reapply for admission under the Immigration and Nationality Act laws. Some of these people include:
People that were ordered deported, but their inadmissibility period has expired
People that were not formally deported but were refused entry at the border
People that were granted voluntary departure from the U.S. who left in a timely manner; and
Foreign citizens that qualify for visa relief through programs such as
The Violence Against Women Act
The Nicaraguan Adjustment and Central American Relief Act
"U" or "T" visa; or
The Haitian Refugee Immigration Fairness Act of 1998
Immigration laws, particularly for anyone that has been deported and needs to apply for a waiver, may seem very complicated. For this reason, the immigration attorneys at Tadeo & Silva provide reliable legal services that have helped many clients file their permission to reapply waivers over the years.
Contact us today, and we may be able to help you by offering legal advice and information on how to go about the process of reapplying for admission.
Factors to Consider When Filing I-212 Waiver Permission to Reapply
There are several factors that foreign nationals need to consider when requesting permission to reapply. Some of these include:
Admissibility Periods for the I-212 Waiver
If you have been outside the U.S. during the entire inadmissibility period, you will not need to reapply using the I-212 visa route. All you need to do is return lawfully to the United States through a legal port of entry and follow all the legal requirements and proper procedures.
Permanent Bar and the I-212 Application
If you are permanently inadmissible following deportation for unlawful presence, you can still apply if:
You have been outside the United States for at least ten years following your departure, or
You qualify for relief under certain international or U.S. programs such as refugee status or victims of domestic violence.
Do You Qualify If You Voluntarily  Left?
If a foreign citizen leaves the U.S. voluntarily, they will not need to make permission to reapply application. However, this will not apply if one left under a notice to appear or a deportation order.
Background Checks
To determine if you are a person of good moral character, the USCIS will conduct security and background checks for all I-212 applications. This will typically involve a search of criminal records maintained by the FBI.
You may also be required to attend a biometrics services appointment at the USCIS offices, where physiological data will be collected to determine your identity.
How the Government Makes the Final Decision for the 212 Waiver Applications
Even though the I-212 waiver is optional and discretionary, there are many positive and negative factors that may influence the decision. These include:
The reason for the deportation
The need for the applicant to work in the United States
How long ago the foreign citizen was removed
Hardship to family members legally living in the U.S.
The length of the foreigner's lawful residence in the United States
The family responsibilities the applicant has in the U.S.
Whether there are other aspects of U.S. law that make the applicant inadmissible
Evidence of rehabilitation or reformation
The applicant's respect for law and order and moral character.
Bear in mind that I-212 form applications are considered on a case-by-case basis. In other words, the adjudicator typically weighs in the favorable and unfavorable factors presented in your case.
For example, favorable factors can include hardship your relative who is a U.S. citizen or lawful permanent resident may experience. On the other hand, criminal tendencies reflected by past convictions can be evidence of bad moral character, thus considering it an unfavorable factor.
Submitting as much evidence as possible to explain why you believe your application should be approved is a good path to getting a favorable decision. Retaining a skilled, diligent, and experienced immigration lawyer can significantly improve your chances of getting the I-212 waiver approved.
By working with the lawyers at the Tadeo & Silva law firm, you will have access to attorneys that will advise when to make the application, if you should make the application, and draft and submit the legal brief, among other services. We have been doing this for years, and hence we know how the system works and may use our experience and skill to help your case.
Contact us
Legal Consultation
Book a consultation with us to answer all of your questions!