Your Guide to the I-485 Form: Requirements, Instructions, & More
Author: Massiel Silva Tadeo, Founder, Tadeo & Silva
Attorney Massiel Silva Tadeo is a partner and owner at The Tadeo & Silva Law Firm. She specializes in removal (deportation) defense, family immigration, and hardship waivers. Published on: August 3, 2020, Last updated on: August 14, 2020.
The Form I-485 is better known as the "adjustment of status" form. This is used when an individual has met certain requirements and is ready to file for permanent residency.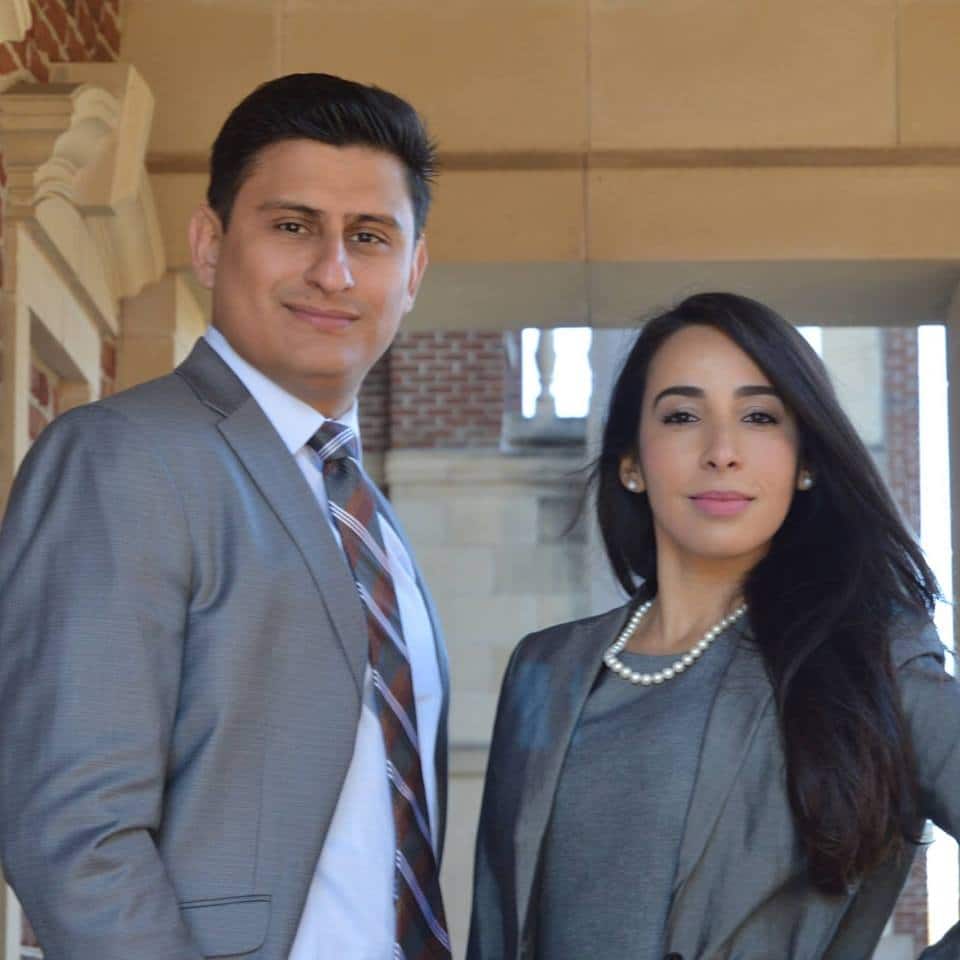 Call or email today to schedule your consultation.
Whether you are in Atlanta or anywhere in the United States, Tadeo & Silva is able to take your immigration case and give you the best results your case can get. Our attorneys have managed cases from clients all over the country and internationally.
Non-immigrants who are visiting the United States on a temporary visa have several options to become green card holders. To do so, they must submit an application for an Adjustment of Status utilizing Form I-485. Learn everything you need to know about the I-485 "adjustment of status" Form here from the expert immigration lawyers at Tadeo & Silva.
Form I-485 Overview
The Form I-485 (Application to Register Permanent Residence or Adjust Status) is a form issued by the U.S. Citizenship and Immigration Services (USCIS). It's intended for foreign nationals who want to modify the status of their visa to permanent residence while living in the United States.
Simply put, as a temporary visa holder, this form allows you to begin your green card application process without needing to go back to your home country. If USCIS approves your application, your green card request will be granted and your status will be modified from non-immigrant to immigrant. This grants you the right to register permanent residence or, in other words, work and reside in the U.S. indefinitely. You may also be eligible to apply for citizenship through naturalization.
Form I-485 Filing Instructions
You can acquire a copy of Form I-485 on the USCIS I-485 page here. From there, you can download the form and print it.
USCIS also provides an in-depth instruction guide for filling out the application here. However, it's best to consult an immigration lawyer before submitting your Form I-485 application. Our dedicated immigration attorneys can guide you through each step of the process and answer any questions you may have along the way.
Form I-485 Checklist for Application
In addition to your completed I-485 "adjustment of status", you will need to include a number of documents with your Form I-485 application. Your immigration attorney will help you assemble these documents, which include the following:
Two passport-style photos
I-94 travel document
A copy of your birth certificate
A copy of the approval receipt for your green card from the USCIS
Your marriage certificate, if you are applying for a marriage-based green card
Your job offer letter, if you are applying for an employment-based green card
A copy of your Employment Authorization Document, if you have one
I-797 approval receipt of your nonimmigrant visa
A copy of the results of your medical examination, if necessary (Form I-693)
In case required supporting documents are not available, you may be eligible to submit alternative documents. For example, if you can't obtain a copy of your birth certificate, you may submit other documents such as school or medical records, along with proof of nonexistence or unavailability. That can be a statement from a government agency responsible for such documents in your home country, certifying that such birth certificate can't be obtained.
If neither of the above alternative documents is available, you may be able to submit written statements from at least two individuals who were alive when you were born and know the facts of your birth.
Supporting Documents for a Marriage-Based Form I-485
The above adjustment of status checklist is not all-inclusive. Depending on your specific circumstances, additional documentation may be necessary.
For example, you'll need certain supporting documents with a marriage-based I-485 application. These documents may include Form I-864, otherwise called Affidavit of Support. This document will prove that the sponsoring spouse has the ability to financially support the spouse seeking a green card or lawful permanent residence.
Also, in case your foreign wife or husband is present in the U.S. it may be possible to file Form I-485 and I-130, called "Petition for Alien Relative" at the same time. This process is known as concurrent filing. Your Tadeo & Silva immigration lawyer will help you determine which documents are required for your application.
Get the Facts on Form I-485: Requirements, Instructions, & More
Trusted immigration attorneys, ready to help.
The fee to file Form I-485 488 is $1,140 for most applicants. However, this amount can vary depending on your specific circumstances. Your attorney will be able to give you a more precise understanding of how much it will cost for you to file your Adjustment of Status form as well as the fees for other areas of your application.
The government filing fee is reduced to $750 for children ages 13 and under when filing with a minimum of one parent. There is no I-485 filing fee for individuals who are applying as a refugee under section 209(a) of the INA. There is also an $85 biometrics services fee for all candidates between the ages of 14 and 78. That makes the total government filing fee $1,225 for the Application to Adjust Status Form I-485.
Where to File I-485 Application
Once you have filled out your Form I-485 and collected all necessary documentation, you're all set to file and submit your adjustment of status application. The exact address where you will send your form will depend upon your eligibility category.
Where to Send Your I-485 Application to Adjust Status
The application addresses are subject to change, so it's best to check the USCIS website's I-485 addresses page here to determine where you should send your application. Your attorney will also be a good resource for knowing where to file your Form I-485 application.
Once your application has been submitted, you will be asked to attend an interview. This is likely the final step of your application process.
USCIS does occasionally waive the interview requirement for applicants with straightforward cases, but this is relatively uncommon, so you will want to be prepared to speak face-to-face with an immigration official. Your lawyer can prepare you for your interview and will inform you of exactly what you need to be aware of going into the interview, which will vary depending on your eligibility category.
An I-485 interview normally takes about twenty-five minutes. Your interviewer will inquire about your application for adjustment of status and might ask you to elaborate on a few of your responses. They will also double-check that there is nothing on your record that would render you ineligible for an adjustment of status, such as a public charge.
At an employment-based I-485 interview, a USCIS officer will examine the applicant's job description. USCIS will likewise inspect the applicant's income taxes to identify if he or she has been employed in the US without approval. Employers are not required to participate in interviews for employment-based I-485 applications.
For a change of status based on a national interest waiver, the immigration officer carrying out the Form I-485 interview will want to know if the candidate has stayed in compliance with his or her initial Form I-140 and has not participated in fraud to acquire immigration advantages.
If you are applying for a marriage-based adjustment of status, both partners must attend the interview. You should expect the questions to be a bit more personal since USCIS needs to verify that the marital relationship is legitimate.
Form I-485 Interview Questions
The last step in becoming a green card holder is the I-485 interview. Although in some straightforward cases, USCIS may waive the interview, in case you have submitted an I-485 application to register an adjustment of status based on marriage, the interview will almost certainly take place.
If that is the case, here are some of the questions you may expect:
When and where did you get married?
Where did you go on your honeymoon?
Where did your spouse live when you met them?
What are your spouse's favorite foods/hobbies/sibling's names?
What is the monthly payment for your cars if you have any?
Who pays the household bills and how?
What does your bedroom look like?
How many sleeping rooms do you have in your home?
Are the sleeping rooms on the same side of your place of living?
Do you sleep on the right or the left side of the bed?
It's normal to be nervous before your green card interview. Even though you are encouraged to practice your answers, don't learn them by heart. Try to sound natural. You are not obligated to portray the perfect marriage, but you should answer truthfully to the officer's questions.
Learn everything you need to know about the Form I-485 here
Experienced in helping detainees get back to their families. Contact our team of trusted immigration attorneys in Atlanta.
How long does it take to get a green card when filing for adjustment of status? The answer isn't as straightforward as most applicants would like, but the processing time can range anywhere from 8 and 14 months after submitting Form I-485. Most of this processing time will take place between the filing of your application and your interview date.
How Long Does it Take for the Form I-485 to Get Approved?
If your I-485 interview goes well, USCIS might approve your adjustment of status application on the spot. In other cases, however, you will not be given an instant decision. If that occurs, you will be informed of their decision by mail.
The basis of your adjustment of status application will be a considerable factor in your processing time. However, even more important to your I-485 processing time is your decision to work with an experienced immigration lawyer.
Your attorney can guide you through the application process to ensure that your application is error-free. This will reduce the likelihood of any hiccups along the way so you can begin your journey toward becoming a lawful permanent resident as quickly and efficiently as possible. Contact the trusted immigration lawyers at Tadeo & Silva today to get started.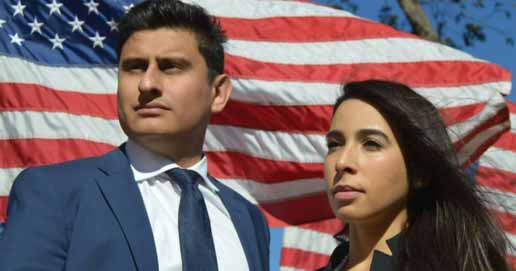 Tadeo & Silva Immigration Attorneys
3555 Koger Blvd Suite 120,
Duluth, GA 30096
Legal Consultation
Book a consultation with us to answer all of your questions!