A Comprehensive Guide to US Citizenship and Immigration Services Form I-765
Are you looking for a chance to work in the US? Then you will need a work permit. Call us today to help you file the I-765 form and get your things done in good time!
Author: Massiel Silva Tadeo, Founder, Tadeo & Silva
Attorney Massiel Silva Tadeo is a partner and owner at The Tadeo & Silva Law Firm. She specializes in removal (deportation) defense, family immigration, and hardship waivers. Updated on: July 01, 2022.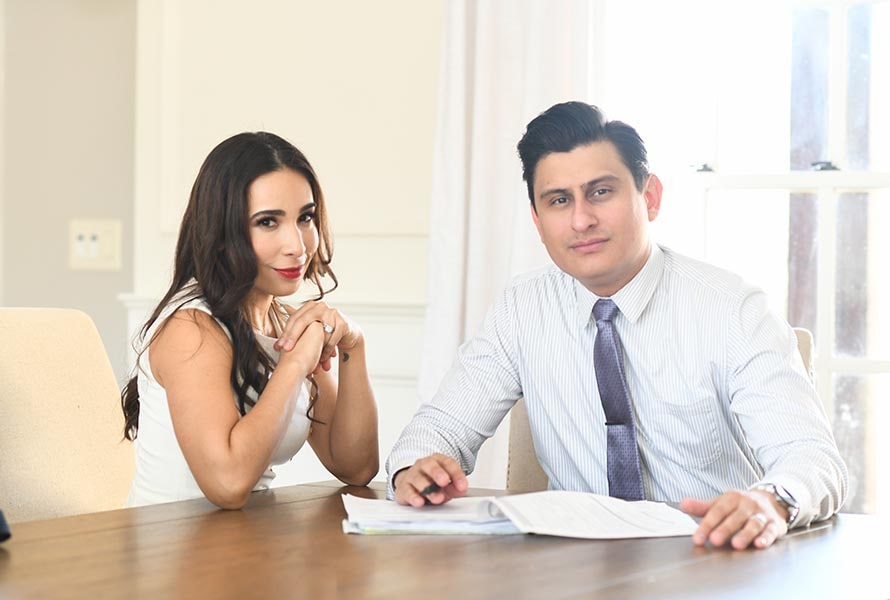 Contact us today to schedule your consultation.
Form I-765 is an important form for anyone wishing to work in the United States. This form is officially known as an Employment Authorization Document (EAD) but is commonly known as a work permit. It helps you prove yourself eligible for work to your prospective employers.
If you want work authorization while waiting for your green card approval, you will be required to apply for a work permit by filling out Form I-765.
The Employment Authorization Document is issued by the US Citizenship and Immigration Services (USCIS). After submitting Form I-765, the application for employment authorization, the USCIS Service Center will determine whether or not you are eligible for a work permit.
It is impossible to receive an Employment Authorization Document (EAD) without filling out Form I-765 with Citizenship and Immigration Services. Without employment authorization, you cannot be employed in the US. 
Once your application for employment authorization is approved, the USCIS issues you a card to show your employment eligibility. You will use Form I-765 to renew your Employment Authorization Document (EAD) once it expires or gets lost.
Hire an immigration lawyer to help you with your application for employment authorization.
How to Complete Form I-765
USCIS has a set of instructions online that guide you through completing Form I-765. There are six sections that require different information.
Section 1
This section should state your main reason for applying for the employment authorization form. Some of the grounds on the form are:
Initial permission to work(for the first-timers)
Renewal of an old EAD
Replacement of a lost or damaged EAD
Section 2
In this section, you should give biographical information about yourself. It includes your:
Full name
Physical address
Mailing address
Gender
Marital status
Information on your travel history
Date of birth
Immigration status
Origin
Other relevant documents are alien registration number, receipt number from proper receipt notices, approval notices from USCIS, Social Security number, and USCIS online account number. You can register with the Social Security administration if you don't have a Social Security card.
USCIS has a complete list with codes for each eligibility category. Specify the one that best applies to your situation.
Section 3
This section requires you to specify whether you read and filled out the form individually or if you got help from an interpreter. You should sign and write the date in wet black ink. Use a pen for this area.
Section 4
If you got help from an interpreter, they should sign and date on this part of the form. They should also give their name and contact information.
Section 5
If anyone else besides an interpreter helped fill out the forms on your behalf, they need to sign and date this section of the document. If they run a business, they should give clear information about the company. If your interpreter also helped fill sections four and five of the form, they should fill out these sections.
If you got help from a work authorization lawyer, they should submit a signed Notice of Appearance as an attorney together with your Form I-765.
Section 6
This section allows you to provide any additional information you deem relevant or expound upon your answers.
If you have any questions as you go through the process of filing a USCIS form, speak with an experienced immigration lawyer.
Processing time for work permits depends on your individual case. Cases are unique, and some may take longer than others. However, it generally takes five to seven months for the US Citizenship and Immigration Services to process form I-765.
It is important to note that Form I-765 has an expiration date; it's usually a one-year or two-year validity. Your expiration date is indicated on the front of your card.
You can file for renewal of your EAD four months before expiration. The renewal processing time ranges from two months to twenty months.
Requirements for Form I-765
The following are the necessary required documents to file form I- 765:
A copy of your passport or travel document or travel record.
Copy of your US visa.
Previous work permits.
Two copies of two by two inch passport photos. Write your full name and alien registration number on the back of each photo.
Copy of passport photo page.
A copy of your latest EAD card if you had one, for instance, an international student applying for post-completion opt.
Copy of receipt notice from USCIS to show that your green card application is ongoing. This only applies when your sponsor has a green card or US citizenship.
In cases where you have never been issued a work permit, you need to submit the following documents for identification:
Copy of visa issued by the office of consul apart from the US
Birth certificate and ID
Any other identification document bearing your photo and fingerprint
Follow the form I-765 filing instructions. You'll need to send the completed Form I- 765, supporting documents, and filing fee to the USCIS. Read the filing instructions to see if you should pay the filing fee or if you are exempted.
USCIS allows pre-completion OPT (Optional Practical Training) or post-completion OPT applicants or the STEM OPT extension to file their forms online through the USCIS website.
Reasons Why I-765 Can Be Denied
There are two primary reasons that your Employment Authorization Document may be denied.
The first is if you filled out the form I-765 incorrectly, failed to sign, or didn't fill out a relevant element. For example, if you applied for your EAD after a successful Green Card application but did not include a Receipt Notice.
The second reason is if your Green Card was processed very fast, such that it comes before your work authorization is processed. However, this is not a problem because a work authorization permit becomes irrelevant once you have a Green Card.
Other problems may occur as well, but these are the most common scenarios. In order to minimize issues, consider hiring an experienced green card lawyer to help you file your Form I-765 in the correct format.
Frequently Asked Questions
How Do You Know if I-765 is Approved?
Once USCIS acknowledges your I-765 application, you will receive a Notice of Action. Your receipt number is at the top of the notice. It usually starts with three letters followed by a series of ten digits. On the USCIS website, enter the receipt number to see your work permit status.
What Is the Fee for I-765?
Currently, the filing fee for Form I-765 IS $380. Applicants filing for Deferred Action for Childhood Arrivals pay an extra service fee of $85, amounting to $ 465.
Contact us
Legal Consultation
Book a consultation with us to answer all of your questions!