A Detailed Guide To Immigration Benefits Application Requirements
Tadeo & Silva Immigration Attorneys have provided their clients with a comprehensive guide to Immigration Benefits Application Requirements. Get help here.
Author: Massiel Silva Tadeo, Founder, Tadeo & Silva
Attorney Massiel Silva Tadeo is a partner and owner at The Tadeo & Silva Law Firm. She specializes in removal (deportation) defense, family immigration, and hardship waivers. Updated on: February 03, 2023.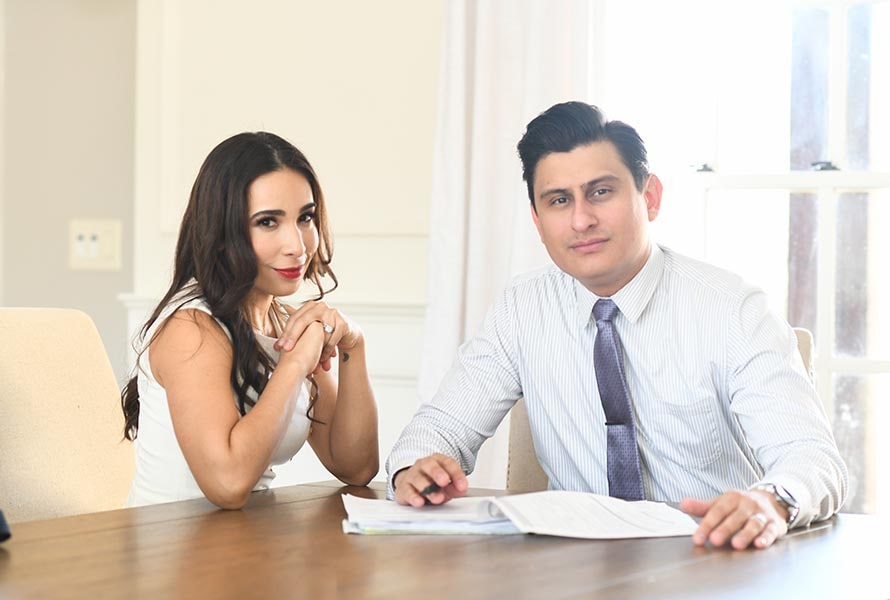 Contact us today to schedule your consultation.
What Is the Application for Immigration Benefits?
As a lawful legal resident in the U.S., you can enjoy various benefits that U.S. citizens enjoy. Additionally, if you are eligible, you will enjoy immigrant benefits, which are any rights or abilities foreign nationals request from the United States through the U.S. Citizenship and Immigration Services(USCIS).
Therefore whether you want to stay in the USA temporarily or relocate permanently the benefits, you apply for fall under immigration benefits. How do you apply for immigration benefits? How long does it take, and can immigration lawyers help you?
Read on because we answer your questions about immigration benefits applications. We also tell you how our attorneys can help you as you apply for various immigration benefits.
Who Can Apply for Immigration Benefits?
An immigration benefit application refers to an application or petition that you file to adjust, change or extend the status USCIS granted you. Immigration benefits enable you to travel, live, and work legally in the U.S. There are various immigration benefits, and each has its requirements. We discuss them below but first, who cannot apply for immigration benefits?
It is important to understand why USCIS denied your immigration benefits application so you can avoid those mistakes in the future. This list contains reasons why USCIS rejected your application or why you should not apply:
If you have a criminal record

Health-related issues, such as  communicable diseases that can be dangerous to the public

In case you are suspected of involvement in terrorist activities or groups that are a threat to the U.S

If you fail to attend the immigration appointments or interview

If consular officers deny your visa petition

Errors in your documents

People who come to the U.S. using a nonimmigrant visa

In case you overstay your visa,  ICE may direct their officials to stop you from entering the US for years until USCIS uplifts the ban
How Long Does it Take to Apply for Immigration Benefits?
The period it takes for your immigration benefits request to be processed depends on various issues. The first one is if the USCIS is dealing with a significant workload. However, if your application has any errors, it can take longer.
That said, it can usually take up to three years for you to receive the notice of approval. If  USCIS rejects your request,  you can appeal because it may be due to errors by the officials.
What Are the Immigration Benefits?
As long as you do not fall into any categories we discussed above, you can apply for immigration benefits. You can check your application status occasionally, although you will receive a notification if your application is approved.
Here are some immigration benefits you can apply for:
Green Card
If you are under one of these categories, you can apply for a green card to work and live in the US.
If you are a victim of human trafficking or other crimes
If you are married or engaged to a U.S. citizen or permanent resident
If you have immediate family members in the USA
If you receive an employment opportunity in the U.S
Victims of abuse
As a special immigrant, such as a religious worker
Refugees or those seeking asylum
Citizenship Through Naturalization
As a permanent U.S. resident, you can apply for U.S. citizenship. You need to establish a residency in the state or district you intend to apply. You need to be 18 years or older and have continuously lived in the U.S. as a green card holder for the required years.
You should also be proficient in written and spoken English and understand U.S. history and government. Lastly, be ready to swear allegiance to the US.
Visa
There are two types of Visas you can apply for when you want to enter the U.S.: nonimmigrant visas and immigrant visas.
Nonimmigrant visas allow you to travel to the U.S. on a temporary basis. You can apply for a nonimmigrant visa if you want to visit the U.S. as a tourist.
Immigrant visas allow you to travel to the USA and live there permanently. That means if you have an immigrant visa, you can live and work in any state in the U.S.!
Adjustment of Status
If you are already in the U.S. (except if you came through a nonimmigrant visa), you can apply for adjustment of status. This is the process of applying for your green card to be updated from a conditional residence to permanent residency.
It is essential to submit your request on time and provide all the necessary documents to reduce the chances of rejection.
Benefits of Applying for a Green Card
If you apply for a green card and your request is approved, you become a permanent legal resident of the U.S.  That means you can live and work in the U.S. and easily travel in and out of the country. Here are other benefits that green card holders enjoy:
You can participate in the election process
You can sponsor your family to get green cards. However, you need to be earning an annual income of $22,887 to sponsor one family member
You get to enjoy dual citizenship
As long as you don't commit any crimes or break the law, the U.S Immigration and Customs Enforcement agency(ICE) cannot deport you to your country
If your green card is not conditional, you can renew it after 10 years
You can enjoy federal benefits such as Social Security or education support
You enjoy traveling in and out of the U.S. more easily than other visas
You can switch from TPS to a Green card.
How Can Our Immigration Attorneys Help With Your Immigration Benefits Application?
Applying and receiving the notification that your application is successful is good news. However, the journey to get there is not easy; sometimes, you can feel frustrated and want to give up.
You know what? You don't have to go on this stressful journey alone! Our immigration attorneys are at your service to give you the legal representation you need. We can help you fill in all the documents correctly. We also ensure that you submit current supportive documents and provide all the evidence needed to approve your request.
Our attorneys understand immigration laws well. That means we are the right people to help you apply for immigration benefits.
If your benefits application is requested, we can go over your immigration status and advice you on other courses of action.
Contact us today or visit our offices for more assistance.
Contact us
Legal Consultation
Book a consultation with us to answer all of your questions!