Understanding the Basics of an Immigration Executive Order
 Find out the immigration changes under the Biden Administration details additional executive orders and updates from an immigration lawyer in Atlanta.
Author: Massiel Silva Tadeo, Founder, Tadeo & Silva
Attorney Massiel Silva Tadeo is a partner and owner at The Tadeo & Silva Law Firm. She specializes in removal (deportation) defense, family immigration, and hardship waivers. Published on: April 26, 2022.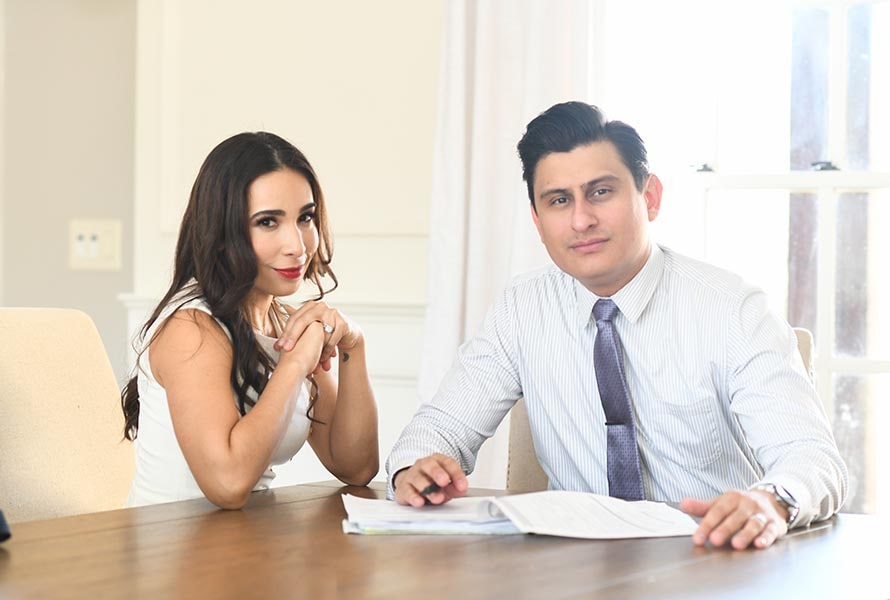 Call or email today to schedule your consultation.
What Are Executive Orders?
A presidential executive order is a signed directive from the President of the United States that controls the federal government's actions.
Simply put, an executive order is a rule or order issued by the president to an executive branch of the government.
Those orders do not violate the Constitution and must fall within the president's constitutional authority.
Immigration is often the subject of executive orders. Understanding how these executive orders work with immigration enforcement can be tricky.
As a result, most people prefer to speak with an immigration lawyer to have a clear picture of how it affects them.
How Effective are Immigration Executive Orders?
While executive orders can have the same effect as a federal law in certain circumstances, they are not legislation.
Legislation requires congressional approval and can be repealed by Congress. An executive order does not require congressional approval and cannot be directly repealed by Congress.
A new order would have to be issued by a sitting president to repeal an existing executive order.
Following an executive order, Congress can overturn this presidential action by enacting legislation that invalidates it. It can also refuse to fund any of the policies outlined in the order.
Even though executive orders have the power of law, they cannot contradict the Constitution or other legislation. If they do, they can be quickly reversed by the president.
As a result, executive orders are more temporary methods of establishing policy than standard laws, and their impact can be particularly significant.
Therefore, these immigration orders will continue to govern the US immigration system if the president does not revoke them.
President Biden's Immigration Executive Orders
President Biden took office on January 20, 2021. Since he assumed office in 2021, the Biden Administration has made a few changes to immigration laws from the previous administration.
Several of the changes reflect the Biden Administration's efforts to make immigration easier for immigrants. But, some of these changes are due to the ongoing Coronavirus pandemic.
Some of the executive orders that affect the immigration system are as follows:
Details of Immigration Executive Orders
The legal immigration systems in the United States can be tricky to understand sometimes. Therefore, it might be good to speak with an immigration lawyer to know how these executive orders affect you.
Executive Order to Restore Faith in Our Immigration System and Promote Integration of New Americans
Executive Order 14012 directed government agencies to review existing regulations, policies, and guidance that may have created barriers to legal immigration in the United States.
President Biden also ordered the immediate review of agency actions that may cause public charge disqualifications. A public charge is anyone who would become dependent on the US government after being granted immigration status. Permanent residence is denied on this basis.
The presidential memorandum seeks to restore the lost hope in the United States' citizenship and immigration services. It also aims to improve the naturalization process for non-citizens.
Interagency Task Force on Family Reunification
On February 2, 2021, the Biden Administration signed Executive Order 14011. The White House issued an executive order to establish a task force to reunite separated families.
This action revokes a previous executive order by the Trump administration that permitted family separation.
The Executive Order Concerning the Southern Border and the Asylum System
On February 2, 2021, the White House issued Executive Order 14010. The executive order seeks to establish a comprehensive three-part plan for safe, lawful, and orderly migration across the southern border.
The regional framework aims to:
address the causes of migration;
manage migration throughout North and Central America;
and provide safe and orderly processing of asylum seekers at the United States border.
The executive action will also review the Migrant Protection Protocols (MPP) program and direct efforts to restore the United States' asylum system.
Revocation of the Executive Order "Buy American, Hire American."
President Biden issued Executive Order 14005 on January 25, 2021, titled "Ensuring the Future is Made in America by America's Workers." The order ensures that taxpayer dollars are invested in American-owned businesses.
It revokes President Trump's Executive Order 13788, titled "Buy American and Hire American," among other things.
Its purpose was to increase wages and employment rates for American workers and protect their economic interests by enforcing our immigration laws rigorously.
Consider contacting an immigration law firm in your area to learn more about executive orders.
How Executive Orders Are Used to Create Immigration Policies
According to the White House, these executive actions would create the following policies:
1. Create a Humane Asylum System and a Strategy to Address Irregular Migration Across the Southern Border.
The Biden Administration seeks to reverse the previous administration's policies while taking effective action to manage migration. The Biden Administration will implement a three-part plan to achieve safe, lawful, and orderly migration.
First, the Administration will implement a strategy to combat the economic and physical insecurity and violence that currently drives migrants from their homes.
Secondly, the Administration will collaborate with regional partners to strengthen other countries' capacity to assist, protect and provide opportunities for asylum-seekers and migrants in their home countries. The regional partners include foreign governments, international organizations, and non-governmental organizations,
Finally, the Administration will work to ensure that Central American asylum seekers and refugees have legal access to the United States. The Secretary of Homeland Security is also tasked with conducting an audit of the Migrant Protection Protocols (MPP) program.
2. Restore Trust in the United States Legal Immigration System
President Biden believes immigrants are essential to our identity and future aspirations as a nation. These executive orders seek to strengthen the federal government's immigrant integration and inclusion efforts. They also aim to re-establish the White House Task Force on New Americans and ensure that the nation's immigration system is fair and efficient.
3. Reunite Families
The current administration believes that families should be raised together. So, one of the objectives of the executive orders is to form a task force to reunite separated families. With the help of this task force, the representative of the impacted families and key stakeholders will coordinate their efforts to reunite parents and children separated by immigration.
Benefits of Immigration Executive Orders
President Biden issued these orders in the hopes of achieving many objectives for both undocumented immigrants and US citizens. The benefits of these executive actions are as follows:
With easier naturalization processes, non-citizens may now have a better chance of becoming legal US citizens.
Families can stay together and maintain their relationships.
Illegal immigrants may avoid deportation.
However, those aren't the only potential benefits of these programs. According to government groups and immigration advocates, significant economic growth is the top benefit of implementing this policy.
Immigrants make a significant contribution to the US economy and are an essential part of supporting businesses across the country.
The Center for American Progress carried out a study that showed that the national economy could grow by as much as $230 billion over the next ten years. Having more workers in the US means more people contributing to the tax system.
Immigration Changes in the Biden Administration
There are many deficiencies in the current immigration system, and Biden's administration seeks to improve matters through executive orders.
The welcomed improvements in the immigration system are projected to boost the economy by billions of dollars over the next ten years.
If you believe these Executive Orders on Immigration will impact your legal status in the United States, contact a law firm such as the top immigration lawyers at Tadeo & Silva.
Contact us
Legal Consultation
Book a consultation with us to answer all of your questions!