Your Guide to Navigating the Immigration Office in Georgia
No matter the stage you're at in your immigration journey, the immigration office in Georgia will be an invaluable resource in your path to a life in the U.S. Learn more here from our team of top-rated Atlanta immigration lawyers.
Author: Massiel Silva Tadeo, Founder, Tadeo & Silva
Attorney Massiel Silva Tadeo is a partner and owner at The Tadeo & Silva Law Firm. She specializes in removal (deportation) defense, family immigration, and hardship waivers. Published on: November 12, 2021, Last updated on: November 22, 2021.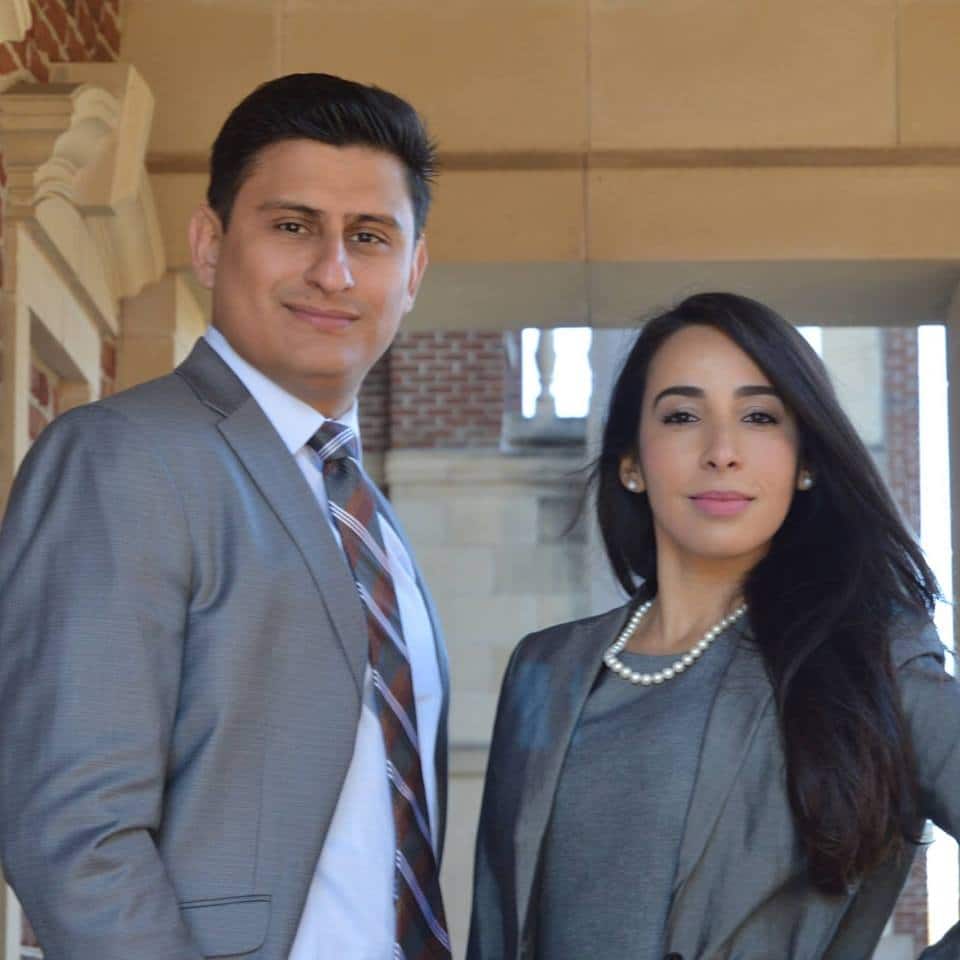 Call or email today to schedule your consultation.
Immigration Office in Georgia
If you need help with immigration in Georgia, you will have to visit the U.S. Citizenship and Immigration Services (USCIS).
The USCIS maintains a network of field offices in the U.S. where persons wishing to immigrate to the U.S. can confirm their immigration status, get guidance, assistance, or interview.
Applicants can usually visit the immigration offices by making prior appointments by phone. Besides conducting interviews on citizenship, these federal offices also provide information on the rules and regulations for visas and hold citizenship ceremonies.
Field offices offer critical services that applicants require in their journey towards permanent residency or citizenship. However, the offices are not the only source of information as the USCIS website has a ton of information on all immigration-related issues.
The website provides information on procedures following filing a case in immigration court. They provide detailed information, assistance, and tools to help you find processing times, filing costs, and case status.
Other services you can get at the field office in Atlanta include:
Citizenship processing assistance for legal immigrants
Adoption processing assistance for children adopted from outside the United States
Immigration processing for family members of permanent residents and U.S. citizens
Getting a work permit in the U.S.
Humanitarian projects
Duplicate approval notice
These are the primary services you can expect from the USCIS, even though several others are listed on their website.
You may need to meet with a USCIS officer if:
You have questions about the services mentioned above and cannot find an answer on the website
You need to check the status of applications made for the above processes
You have to follow some formalities or regulations for these processes, such as document verification or applying for a green card as a permanent resident.
If you are looking to make an application for citizenship in the U.S., it is critical to secure the services of an immigration attorney to advise you on the law.
At Tadeo & Silva Law Firm, we have an experienced green card lawyer who knows the ins and outs of the immigration offices that may provide the legal services you need. Contact us today to establish an attorney-client relationship so that we can start working on your case as soon as possible.
Address of Immigration Offices in Georgia
The USCIS has demarcated the United States into four administrative regions – the Southeast, Central, Northeast, and Western regions. Each of these is further divided into districts with the Atlanta office, which serves Georgia located in the Southeast region.
The immigration offices in Atlanta, Georgia, serve South Carolina, North Carolina, and Georgia. The local field office location is 2150 Parklake Drive NE in Atlanta, GA 30345.
Where Is the Immigration Office Located?
The immigration office is located in Atlanta, Georgia, on Parklake Drive and is usually open between 7:00 AM and 3:30 PM Monday to Friday. The office is usually closed whenever there is an emergency or inclement weather.
Even though the local immigration office is in Atlanta, Georgia, several other local offices serve a collection of counties and zip codes based on the county and regional proximity of where you live in Georgia.
It is important to note that while you may be a resident of Georgia, you may have to go to Montgomery, Alabama, or Jacksonville, Florida, where there are USCIS offices designated to serve residents from select Georgia counties.
You can typically find your local office by entering the county zip code into the official website of the USCIS. However, it is critical to note that you need to have an appointment before visiting any USCIS field office.
If you are looking for a top immigration lawyer in Atlanta, the Tadeo & Silva Law firm has lawyers experienced in working with immigration issues and we may be able to represent you at the immigration office and provide legal advice on how to go about filing your application.
How to Get an Appointment With Immigration Office
Before visiting the Atlanta field office in Atlanta, GA, you must call ahead and reserve a spot. You will typically have to call the 800-375-5238 toll-free number, which connects you to the USCIS contact center.
Several other methods of contacting the field office include the contact us and contact center link on the website.
Upon calling the number, you will respond to an automated service that will offer different options depending on your query. If the automated service cannot resolve your issues, you will be transferred to a human operator at the contact center.
If the live operator fails to resolve your queries, you will be forwarded to a USCIS officer. Note that the officer will not take your call or answer your queries immediately but will take down the details of your inquiry and will then call back at a specified time.
What Are the Requirements When Visiting Immigration Office of Georgia?
After your conversation with the immigration officer, they will decide whether you qualify to go to the office in person.
If the determination is that you qualify, you will be scheduled to go to the nearest local office on a specified date.
Depending on the nature of your query, you may have to bring along several documents for your appointment.
Given that most visits are about citizenship and immigration, you will be required to furnish the USCIS with the following:
Proof of identification as a foreign citizen that may include a driver's license or passport or a green card for a permanent resident
Proof of permanent residence
Passport stamped with a valid immigration visa
Any other document used to verify legal entry into the U.S. as a legal immigrant
The immigration officials may request any other document at their discretion, and it is critical to confirm what you need to bring. The phone call from the immigration official will typically provide all the details and instruct you on the documents you have to bring to the meeting.
If you are not sure how to go about the complex immigration processes, you should engage the services of a lawyer who will help you in the filing of all the necessary documents with the USCIS. We have worked with many clients over the years helping them file their papers in the proper way to get favorable outcomes.
What to Expect in Immigration Office of Georgia
The USCIS Atlanta, GA, office is a federal office under the Department of Homeland Security which is in charge of lawful immigration to the United States.
The USCIS was partly created to prevent illegal immigration and, by extension, prevent undocumented immigrants from getting support from the public. It also forbids American companies from employing undocumented immigrants.
Filing the correct files with immigration services is critical in the journey to gaining U.S. citizenship within the law. Since this can often be a complicated process, it is critical to secure the proper counsel to ensure you enhance the probability of your filing petition being approved.
Contact the Tadeo & Silva Law firm today, and we may be able to provide legal advice and representation on what to expect when dealing with immigration. Over the years, we have provided exceptional service to many clients who have gone on to obtain permanent residency and citizenship.
U.S. Citizenship and Immigration Services GA
Under the law, it is the responsibility of the U.S. Citizenship and Immigration Services (USCIS) to ensure that immigration law and procedure have been adhered to.
The USCIS can thus grant visas, green cards, and U.S. citizenship to foreign nationals. It also has the responsibility of overseeing aspects of immigration that include:
Employment
Obtaining benefits
Instruction
Licensing
Additionally, the office will use federal legislation to regulate the entry of people into the country. It also regulates how long those people may remain and how they can become a U.S. citizen.
USCIS in Georgia Processing Times
Historically, the processing times for USCIS in Georgia have been very diverse. You should expect a processing time ranging anywhere from two weeks to 30 months, depending on the type of request that you have filed.
You can typically expect between 6 and 12 months from filing to having your application finalized for temporary or permanent resident status applications.
In some instances, you can shorten or simplify the time by hiring a Georgia immigration lawyer. Since the lawyers at the Tadeo & Silva Law firm have extensive experience working in the field of immigration law in Georgia, we may help you get permanent residency or citizenship in the country.
Immigration reports are usually kept in the custody of the Security of Immigration Statistics at Homeland Security. Homeland Security will then collect, verify and disseminate statistical analysis and information to the public and Congress.
Homeland Security will also evaluate the demographic, social, environmental, and economic impact of immigration enforcement, migration flows, and immigration law.
The office usually establishes standards of validity and reliability of the data, which are then used to verify the validity of the statistics collected by the immigration department. The office is also charged with developing related reports and conducting research under the direction of the Secretary.
Whether you are a citizen needing to facilitate the immigration of family from outside the U.S. or an immigrant needing to immigrate to the U.S. through marriage or employment, you need to work with an immigration attorney.
At the Tadeo & Silva Law firm, we have attorneys with experience and skills working on many immigration cases with success. We have represented many clients dealing with immigration. Our area of focus goes beyond legal advice as we also do immigration litigation and have gotten favorable outcomes over the years.
Call us today, and we may just be able to help you get permanent residence or citizenship in the country.
Contact us
Legal Consultation
Book a consultation with us to answer all of your questions!