Are you seeking permanent residency in the United States under the Immigration and Nationality Act (INA) Section 212(a)(4)? Call Tadeo & Silva Law. We can help you.
Author: Massiel Silva Tadeo, Founder, Tadeo & Silva
Attorney Massiel Silva Tadeo is a partner and owner at The Tadeo & Silva Law Firm. She specializes in removal (deportation) defense, family immigration, and hardship waivers. Updated on: July 13, 2023.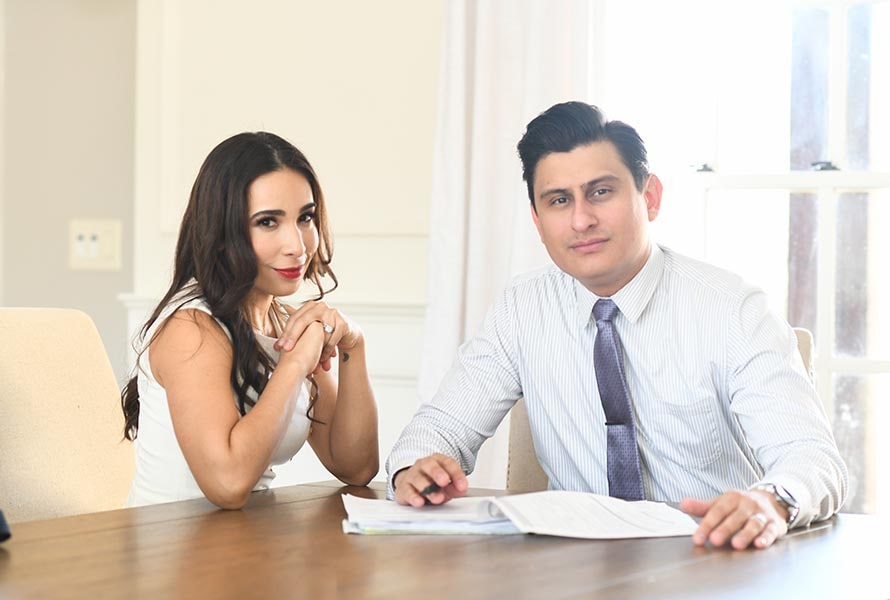 Contact us today to schedule your consultation.
Section 212(a)(4) of the Immigration and Nationality Act – Public Charge
If you are considering immigration, you need to be able to prove that your presence in the U.S. will not result in a financial burden to the state. You should prove that you will not become primarily dependent on the government for subsistence. If you are unable to do this, you can be disqualified because you will likely become a "public charge."
The laws of a country are often slow to change. However, immigration law is an area of law that changes relatively quickly and regularly.
Politically, Democrats and Republicans view immigration very differently. With every regime change, immigration laws are adjusted to reflect different policies. The policies surrounding what qualifies a public charge are a clear example of this.
Under President Trump, the public charge rule was widened to include any reliance on Medicaid and nutritional assistance. This increased the denial of immigrant visa applications. This was in line with the immigration policies of the Republican Party. Under President Biden, this was once again changed in line with the Democratic Party policies.
The changes made in 2022 provide clarity and consistency for non-citizens on how the Department of Homeland Security (DHS) will administer the public charge ground of inadmissibility.
If you are applying for a visa or have already applied, you may fall foul of Section 212(a)(4) of the Immigration and Nationality Act. This article will unpack Section 212(a)(4) and outline how you can avoid violating it and what your options are if you have fallen foul.
Tadeo & Silva Law is familiar with Georgia Immigration laws and can assist you with your immigration status.
Now, let's examine the public charge rule together.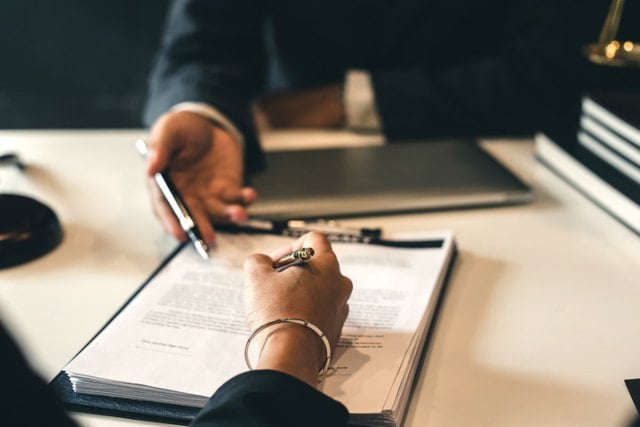 Section 212(a)(4) of the Immigration and Nationality Act authorizes a U.S.C.I.S. or consular officer to deny a visa, admission, or adjustment of status. Denial is based on an assessment that the applicant is likely to become a "public charge" of the U.S. government.
A "public charge" means that an individual is likely to depend on the government for its primary source of support in the future. 
Factors Affecting Applicability
The officer considers the following factors in relation to a foreign national applicant while determining the applicability of the "public charge" rule:
Age

Health

Family status

Assets, resources, financial status

Education and skills
Exemptions to "Public Charge"
Public charge does not apply to certain classes of foreign nationals, including:
Asylees
Certain individuals paroled into the U.S. Example: Hungarian and Polish parolees
Refugees
Self-petitioners under the Violence Against Women Act (VAWA)
Special immigrant juveniles
Trafficking victims
Victims of qualifying criminal activity (U immigrants)
Applicability of Public Charge Rule to Non-Immigrants
Public charge grounds are handled differently depending on the type of visa application applied for. It is important to consider whether the visa is for an immigrant or a non-immigrant. Let's look at the non-immigrant category in detail.
Non-immigrant visa applicants include:
Business/tourist visas

Work visas such as H-1B

Student visas

Exchange visitor visa

Crewmember visa

Religious worker visa

Domestic employee or nanny visa

Journalist and Media Visa 
Denials in this category are relatively rare, but they do occur. A non-immigrant visa applicant must demonstrate sufficient financial resources. This should last for the duration of their temporary stay. 
Sufficient financial resources mean applicants have enough resources to make the temporary trip. This includes the ability to pay all expenses while in the U.S. and having sufficient funds to return home. 
Public Charge Denial for Non-Immigrants
If a non-immigrant visa application has been denied based on a likely public charge, there is no possibility of any appeal.
It is possible to request a waiver during your interview. However, you will need to be able to address the apparent shortcomings of your application at the interview to do this.
You cannot request a waiver once you have been denied your visa based on section 212(a)(4). You will need to apply all over again and cure the defect in your application.
Applicability of Public Charge Rule to Applicants for Adjustment of Status
The rule of inadmissibility on the grounds of public charge applies to all applicants for adjustment of status unless specifically exempted. Usually, family-based immigrants and some employment-based immigrants file an Affidavit of Support under Section 213A of the INA (Form I-864 or Form I-864EZ) to show that they have adequate resources and the means of financial support and are not likely to become a public charge.
How Green Card Applicants Avoid INA 212(a)(4) Denial
If you are applying for a green card, you must show that you are highly unlikely to become a public charge. You need to show that you have the financial status and sufficient resources to ensure this does not happen.
As noted above, as part of your green card application, you must submit Form I-864, also known as an affidavit of support. 
The affidavit of support is prepared by the petitioner. Often a joint sponsor is listed in the affidavit to strengthen the application. The affidavit confirms the petitioner's pledge to sponsor the immigrant financially. 
In addition, the sponsor agrees to re-pay the U.S. government if the immigrant becomes dependent on public benefits. The affidavit should also provide supporting documentation. The goal is to show that the sponsor can financially support the green card applicant.
If the affidavit of support shows that the visa applicant will not likely become a public charge, then an inadmissibility determination under this section will be averted. 
Overcoming a Green Card Visa Denial Under Section 212(a)(4)
USCIS may request further evidence from you. This is done when your application does not convince them. A request for other evidence is made before the visa interview stage. So you will know what elements of your application need to be strengthened before you get to the visa interview stage.
These requests for additional evidence can cause lengthy delays in your application. However, you can use the opportunity to cure any defects in your application so you are less likely to face denial. 
Consider hiring a top immigration lawyer if you are facing complications with your visa application.
Tadeo & Silva Law Is Here to Help 
Our law firm can address your issues around immigration law, citizenship, and immigration services. 
We can assist with the following:
Adjustment of status

IR-6 Green Card application

Naturalization or removal of conditions of lawful permanent residence.
We pride ourselves on our experience, passion, and personable approach to our clients. 
Contact our offices today for a consultation and case evaluation.
Contact us
Legal Consultation
Book a consultation with us to answer all of your questions!