Navigating the Complexities of International Adoption and Immigration
Are you planning to adopt a child from an international country? An International adoption and immigration attorney from Tadeo & Silva Law can help with the paperwork. Call us today.
Author: Massiel Silva Tadeo, Founder, Tadeo & Silva
Attorney Massiel Silva Tadeo is a partner and owner at The Tadeo & Silva Law Firm. She specializes in removal (deportation) defense, family immigration, and hardship waivers. Updated on: September 29, 2023.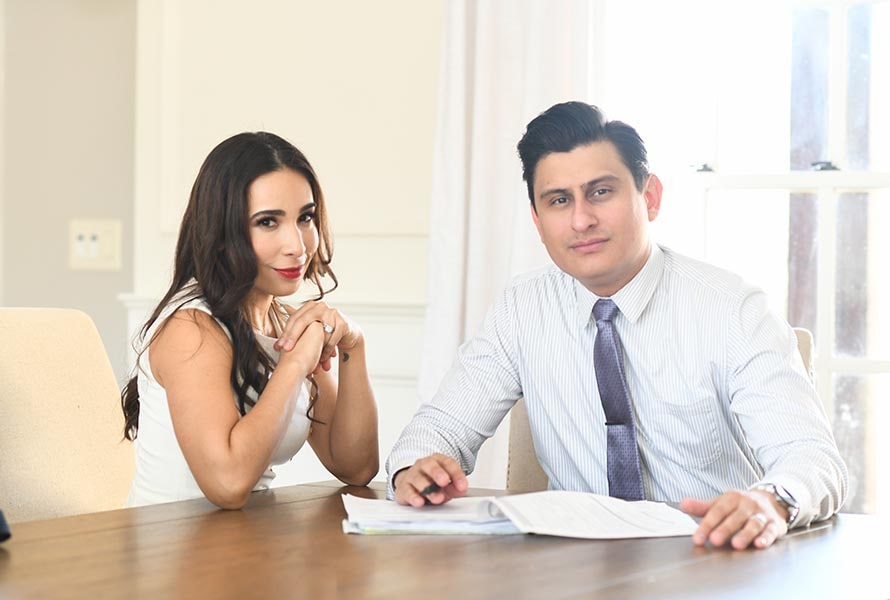 Contact us today to schedule your consultation.
What You Need to Know About the International Adoption Process
If you have decided to bring a child into your family from across the globe, you are about to take a huge step. The process of adoption is an emotional and highly personal one. But beyond that, it is also technical and complicated. This is because international adoption is quite regulated, even in today's globalized world. 
The intercountry adoption process involves the navigation of adoption laws and immigration regulations. It often requires the help of a skilled professional like an immigration attorney. But as the prospective parent of a foreign adoptee, you also need to understand the process. To help you out, attorneys from Tadeo & Silva Law have put together this detailed guide to help you navigate intercountry adoption.
What Is International Adoption and What Does It Entail?
International adoption is also referred to as intercountry adoption. Intercountry adoption occurs when a parent living in one country adopts a child living abroad. Three distinct sets of laws regulate the intercountry adoption process:
Federal laws of the United States.

The legal framework of the child's country of birth.

The laws applicable in your place of residence, which can be a U.S. state or territory or a foreign country.
To bring their adopted child into the United States, a U.S. resident must go through an immigration process. As such, the U.S. Citizenship and Immigration Services (USCIS) plays a vital role in the process.
The process involves two main tasks, i.e., adoption and immigration. The adoption typically happens in the child's home country and involves local authorities. Meanwhile, the immigration process is handled by U.S. authorities. The exact steps for intercountry adoption depend on the prospective adoptive parent's (PAP) chosen adoption route.
International Adoption Routes and Processes
Under United States immigration law, there are three ways to adopt internationally. They include the following:
The Hague Process (Convention Process)

The Orphan Process (Non-Convention Process)

The Family-Based Petition Process
Only U.S. citizens may follow the first two processes to adopt a child. They also must be married or at least 24 years old (to be eligible for filing Form I-800A under the convention process) and 25 years old (to be eligible under the non-convention process). In contrast, both citizens and legal permanent residents can follow the last process.
The Hague Process
This adoption process follows the guidelines of the Hague Convention on Protection of Children and Co-operation in Respect of Intercountry Adoption (Hague Convention). It is an international agreement that regulates the intercountry adoption between its signatories. Over 100 countries are listed as parties to the convention on the Department of State's website. U.S. citizens may go through the Hague process to adopt a child from any of the listed countries.
The process starts with the prospective parent choosing an adoption service provider (ASP). They have to be approved by the U.S. government. You can search for one that provides adoption services in your prospective child's home country via the Department of State's website. You may also consider hiring an immigration attorney at this stage.
Then, you need to obtain a home study from a licensed agency or authorized person. A home study is the process through which the agency screens a PAP to see if they are fit to adopt a child.
The next step is to file Form I-800A, Application for Determination of Suitability to Adopt a Child from a Convention Country, with the USCIS. It would help if you did this before adopting the child or accepting any placement. Once this form is approved, you can obtain a proposed adoptive child placement with the Hague country's Central Authority. Your ASP will transmit the home study and Form I-800A approval to the child's country of residence. 
Then, you file Form I-800, Petition to Classify Convention Adoptee as an Immediate Relative. Once the form is approved, you can adopt the child or obtain legal custody.
The Orphan Process
When adopting a child from a non-Convention country (not a signatory to the Hague Convention), they must qualify as an orphan as defined under the U.S. immigration law, and the adopting parent(s) have to adhere to the orphan process.
The orphan process applies to orphaned children who have been or will be adopted by U.S. citizens. It typically includes submitting Form I-600A, Application for Advance Processing of an Orphan Petition, along with Form I-600, Petition to Classify Orphan as an Immediate Relative. Generally, it's important to file Form I-600 before the child reaches their 16th birthday unless specific exceptions are applicable.
As a U.S. citizen, you have the option to sponsor and bring your orphaned siblings to the United States, facilitating family reunification through family preference category visas such as F4 Visa: Siblings of U.S. Citizens.
Family-Based Petition Process
This process is unavailable to children adopted from Hague Convention countries. In this case, the adoptive parent must have finalized the child's adoption before they turn 16. They must also have had at least two years of joint residence and legal custody of the child.
Once the U.S. citizen/legal permanent resident parent can prove that all the requirements have been met, they can petition for the child to enter the U.S. under a family-based immigration category by filing Form I-130, Petition for Alien Relative. For a U.S. citizen, this would typically be the IR2 visa category. Meanwhile, for permanent residents, it would be the F2A visa category. If you live in Georgia, consider hiring our experienced F2A and IR2 visa attorneys in Atlanta.
Consider speaking to an immigration attorney if you have any questions pertaining to the adoption process or other related topics, such as Green Card categories.
Tadeo & Silva Law: Your Trusted Immigration Law Firm
Embarking on international adoption and immigration requires a trusted legal partner. At Tadeo & Silva Law, we bring our breadth of experience in immigration law to the table. Our commitment to guiding you through this intricate journey is unwavering. From the first flutter of hope to the triumphant embrace of your child, we can be by your side.
Tadeo & Silva Law offers personalized legal guidance that's compassionate, knowledgeable, and reliable. So, if you need a top immigration lawyer in Atlanta, we are here for you. We can help you navigate the world of international adoption and immigration. Let us be your ally in making your dreams come true. Contact us today!
Contact us
Legal Consultation
Book a consultation with us to answer all of your questions!