IR2 Visa Attorneys in Atlanta
If you are looking for IR2 Visa Attorneys in Atlanta, Tadeo & Silva Immigration Attorneys can provide you with logical solutions. Contact us today for more information and support.
Author: Massiel Silva Tadeo, Founder, Tadeo & Silva
Attorney Massiel Silva Tadeo is a partner and owner at The Tadeo & Silva Law Firm. She specializes in removal (deportation) defense, family immigration, and hardship waivers. Updated on: May 02, 2023.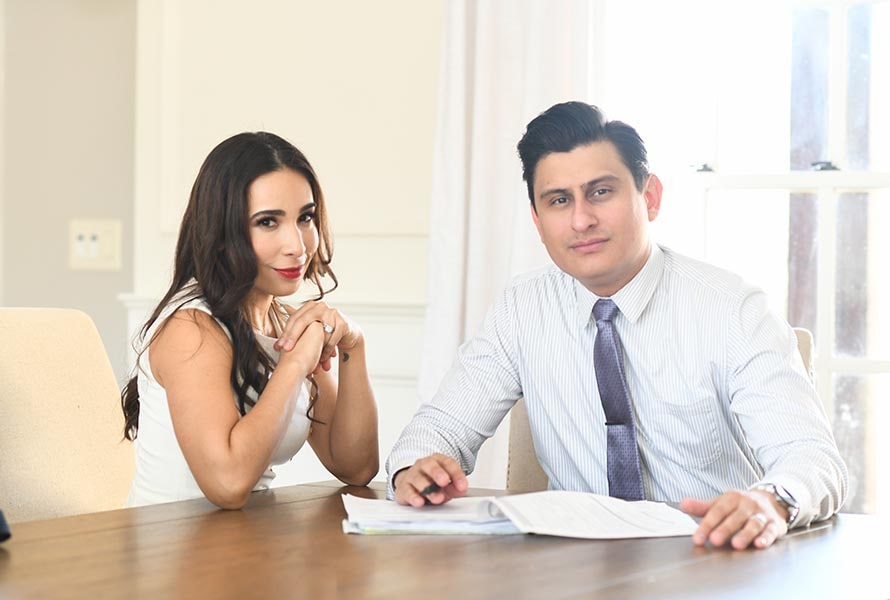 Contact us today to schedule your consultation.
Child Green Cards Explained by IR2 Visa Lawyers
Obtaining permanent residency in the US requires the applicant to be eligible under one of the green card categories. These categories can be confusing. There may be overlaps, so it is crucial that you apply under the correct category, or you might end up wasting a great deal of time and money.
Immigration based on family membership is one of the eligibility categories for green cards, which includes the IR2 visa. IR stands for "immediate relative." Immediate relatives are defined by United States Customs and Immigration Services (USCIS) as follows:
The spouse of a US citizen

US citizen's unmarried child under 21

The parent of US citizens (if the US citizen is 21 or older)
US Citizens can apply for IR2 visas if they wish to bring unmarried children under 21 to America. The IR2 visa is not available to lawful permanent residents even though they possess full permanent residency status. The IR2 visa is only available to citizens of the United States.
In this article, we'll explore IR2 Visas and see who qualifies, what the cost is, how the IR2 visa process works, and what happens after the visa is granted.
Tadeo & Silva Immigration Attorneys are readily available to assist you with all your immigration needs.
Visa Eligibility Requirements for an IR2 Child Green Card Visa
If you are a US citizen and you have a child who currently lives outside the US, does not have a green card, and is under 21, you could qualify for an IR2 Child green card visa.
Eligibility Requirements for Your Natural Child:
The sponsoring parent (you) must be a U.S. citizen
The parent must have had legal custody of the child for a minimum of two years
The sponsoring parent must have lived with the child for at least two years before the visa application
The child must be under 21
The child must be unmarried
For more information about family immigration, reach out to Atlanta immigration lawyers.
Eligibility Requirements for Your Adopted Child:
If you wish to apply for a visa for an adopted child living abroad, you must provide the following information in addition to the requirements for a natural child:
You must have finalized the adoption process before the child turned 16.
The adopted child must have been in the legal custody of and jointly resided with the adoptive parent for at least 2 years.
The IR2 Visa Process Outlined
Since the IR2 visa process falls under the immediate relative category, there is no annual cap on the number of these visas granted annually in the US.
In addition, there is no wait time until a green card becomes available.
Nuts and Bolts of the IR2 Visa Process
A summary of the process flow is as follows:
The US citizen parent files Form I-130, known as a petition for an alien relative
If USCIS grants the petition, then the parent lodges Form DS-260, which is an immigrant visa electronic application
The National Visa Center (NVC) will process and review your Form DS-260. They may ask you for additional evidence.
If the NVC approves, the next stage is for you and your child to attend a visa interview at the closest local US consulate or embassy in the child's home country. Before attending the interview, the child must undergo a medical examination by an approved medical doctor.
If you and your child pass the visa interview, USCIS will grant them a visa, and they can enter the US.
Even though the process seems simple enough, it is important to hire an experienced immigration attorney to prepare all documentation, or at least review all documentation, before submission to ensure compliance.
How much does an IR2 Visa Cost?
Fees are comprised of the following:
$535 filing fee for Form I-130
$325 filing fee for Form DS-260
Medical examination fees (varies from doctor to doctor)
Vaccination fees, where applicable
Expenses to gather all supporting documents.
USCIS fee, known as the immigrant fee of $220
Attorneys fee if you use a lawyer to assist you (this varies from law firm to law firm)
Cost of Hiring an Immigration Lawyer in Georgia?
You do not need to use a lawyer to apply for an IR2 children's green card. If you use an attorney, an immigration lawyer will charge you according to their expertise. Fees vary widely and depend on time delays and the case's complexity.
Our experienced immigration attorneys are available to evaluate your case and give you an approximate figure of your attorney fees.
How Tadeo & Silva Immigration Attorneys Can Assist You
Immigration laws, procedures, and strict administrative requirements can be intimidating. When you have an empathic, passionate Atlanta immigration lawyer representing you, it removes most of the stress.
Tadeo & Silva's immigration lawyers in Atlanta, GA, will have the knowledge, know-how, experience, network, and workflows to facilitate your immigration visa applications. No time will be wasted going down the wrong path or submitting incorrect or incomplete documents.
Our highly experienced attorneys will ensure a more efficient and streamlined process is followed, thereby reducing or eliminating USCIS requests for further evidence.
Our immigration attorneys are always up-to-date on the most recent changes, which will save you time and money.
How Tadeo & Silva Immigration Attorneys Can Assist You
At Tadeo & Silva Immigration Attorneys, we pride ourselves on helping families stay together. We take great pleasure in seeing families reunited.
Whether you are trying to bring a family member to the United States or you are trying to keep your family member here, we have your back and will fight tooth and nail to help you achieve your immigration goals.
No matter what your immigration needs, whether it's obtaining permanent residency, understanding what green categories you need to consider, going through immigration appeals, seeking asylum, or deportation defense, we can help. We can assist you with the application for permanent resident status under any of the green card categories.
We believe in transparency and communication with our clients and will keep you updated and informed every step of the way. Using our extensive experience, we can tailor a solution based on your particular situation.
Book an appointment to learn more about our immigration legal services. Call us!
Contact us
Legal Consultation
Book a consultation with us to answer all of your questions!