Simplify the process of obtaining an IR5 Visa with Tadeo & Silva Immigration. Our skilled team will guide you every step of the way. Contact us to get started.
Author: Massiel Silva Tadeo, Founder, Tadeo & Silva
Attorney Massiel Silva Tadeo is a partner and owner at The Tadeo & Silva Law Firm. She specializes in removal (deportation) defense, family immigration, and hardship waivers. Updated on: September 30, 2023.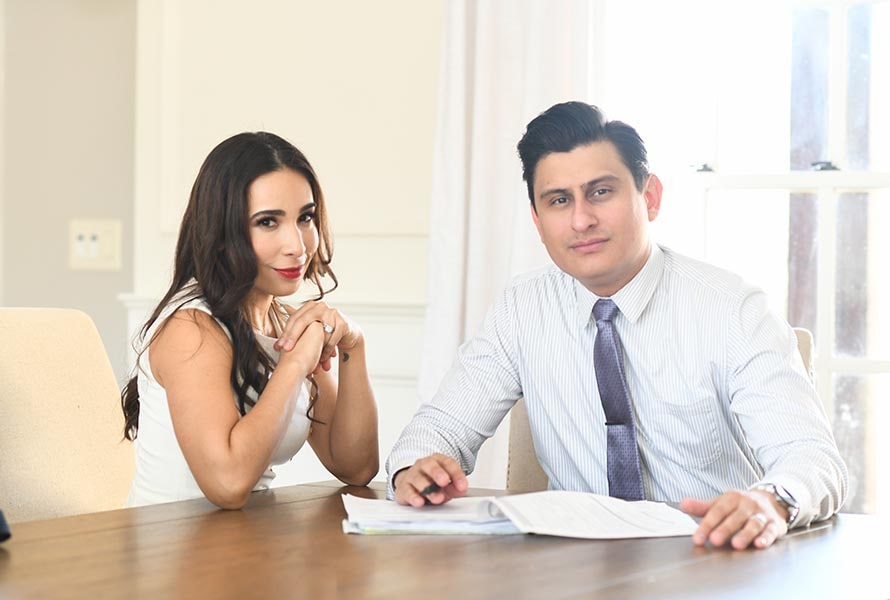 Contact us today to schedule your consultation.
Everything You Need to Know About the IR5 Visa
If you are looking to unify your family, an IR5 visa can help make that happen. The IR5 visa is one of the many green card categories that permit family-based immigration. More specifically, it is a family visa that allows parents of U.S. citizens to immigrate to the U.S. as permanent residents.
However, there are specific immigration requirements that you and your parents must meet to be eligible for this visa. If you are considering applying for an IR5 visa, it is important to thoroughly understand the process and requirements.
Any mistakes during the application process could lead to the application being rejected or delayed. Also, the process is slightly different if you are considering adjustment of status for parents who are already in the U.S.
Continue reading to understand the process of applying for a green card for your parent. If you have further questions, immigration attorneys at Tadeo & Silva Law Firm are happy to help.
The IR5 visa is an immediate relative visa for the parents of U.S. citizens who wish to immigrate to the U.S. With a successful application, an IR5 visa recipient can enter the U.S. as a permanent resident. They will be able to live and work in the U.S. without needing an employment authorization document (EAD). Moreover, they will be able to apply for naturalization and become citizens after five years.
Your parents do not have to be your birth parents. They can be your step-parents or adoptive parents. However, you need to meet the eligibility criteria set by the U.S. Citizenship and Immigration Services (USCIS) to sponsor your parent(s) for an IR5 visa.
Who Is Eligible to Sponsor Parents for the IR5 Visa?
To sponsor your parents for an IR5 visa/green card, you must
Be 21 years old or older.

Have the financial capacity to support your parent(s)

Live in the United States and have a U.S. address.

Have documentary evidence to prove the relationship between you and your parent (this could be a valid birth certificate, adoption papers, marriage certificate, etc.).
Required Supporting Documents
The USCIS requires different documentary evidence depending on which parent you want to bring over and the circumstances of your birth. However, regardless of your circumstances, you will need to submit documentary evidence of your U.S. citizenship.
To sponsor your birth mother, you typically just need your birth certificate with her name on it and proof of your U.S. citizenship. However, for your father, you might need to submit your parent's marriage certificate as well. If you were born out of wedlock, you will also have to submit proof that you were legitimized before 18 or had a relationship with your father before you turned 21.
To bring step or adoptive parents, you will need documents like your parent's marriage certificate, relevant death certificates, divorce or annulment decrees, adoption certificate, and evidence of the places and times you have lived with your parents.
A trained immigration attorney can guide you in choosing all the supporting documents that can support your application.
How to Apply for the IR5 Visa?
The application process starts with you filing Form I-130, Petition for Alien Relative, online with the USCIS. You need to file this form along with supporting documents to prove your relationship with your parents. If your parents are already in the U.S. on a valid visa, they can file Form I-485, Application to Register Permanent Residence or Adjust Status, to change their immigrant status from nonimmigrants to permanent residents.
The USCIS will notify you whether or not your petition was approved after a few months.
If Your Parents Are in a Foreign Country
If your petition is approved, the case is transferred to the National Visa Center (NVC). The process usually goes as follows:
The NVC contacts you and your parents.

You or your parents pay their immigrant visa application fees and affidavit of support fees.

You fill out and submit the affidavit of support and upload supporting documents to prove your financial stability.

Your parents complete Form DS-260, the immigrant visa electronic application.

Your parents scan and upload all their relevant documents into the application system, including vaccination documents.

The NVC schedules your parents for an interview at the U.S. consulate in their home country. Before that time, they must undergo a medical examination by an embassy-approved medical doctor.
On the scheduled interview date, they must make their appointment on time. They also need to bring their supporting documents, appointment letter, passport, photographs, and the DS-260 Confirmation Page.
The consular officer will conduct the interview and either approve or deny the visa request. If approved, they will have to pay the USCIS Immigrant Fee and travel before the visa expires.
If Your Parents Are in the U.S.
The USCIS will contact your parents and schedule them for a biometrics appointment at an Application Support Center. They may also be invited for an interview with USCIS officials, and you must attend it, too.
After the appointment, the USCIS may contact you or your parents to request further information before deciding on the case. If successful, your parents will receive their green card in the mail after a couple of weeks.
What If the Visa Is Denied?
If the visa application is denied, the denial notice will include the reasons and whether they can reapply or appeal the decision. However, if they are in the U.S. and their nonimmigrant visa has expired, they will have to leave before reapplying.
It is advisable to reapply with the guidance of a skilled immigration lawyer so that you do not repeat the same mistakes.
IR5 Visa Processing Time and Fees
Since immediate relative visas are always available, there is no waiting time. The processing time for an IR5 visa can take anywhere from seven months to a year to complete.
When it comes to the fees, each stage in the process comes with its own costs. Form I-130 costs $535 to file, Form I-485 is $1,140, and Form DS-260 is $325. Biometric services cost $85, while the USCIS immigrant fee is $220, and the affidavit of support fees is currently $120.
Let Tadeo & Silva Law Firm Help You With Your Application Process
If you would like a top immigration lawyer in Atlanta to help you with your application, then contact us at Tadeo & Silva Law. We pride ourselves on knowing the ins and outs of U.S. immigration law and are passionate about the cases of each of our clients.
Call us today and find out how we can help you.
Contact us
Legal Consultation
Book a consultation with us to answer all of your questions!