Your Guide to the IR6 Green Card
Author: Massiel Silva Tadeo, Founder, Tadeo & Silva
Attorney Massiel Silva Tadeo is a partner and owner at The Tadeo & Silva Law Firm. She specializes in removal (deportation) defense, family immigration, and hardship waivers. Published on: July 13, 2020, Last updated on: July 24, 2020.
An IR6 green card is how people sometimes refer to it when your permanent residency is based on your spouse's status as a citizen because you fall under green card category IR6.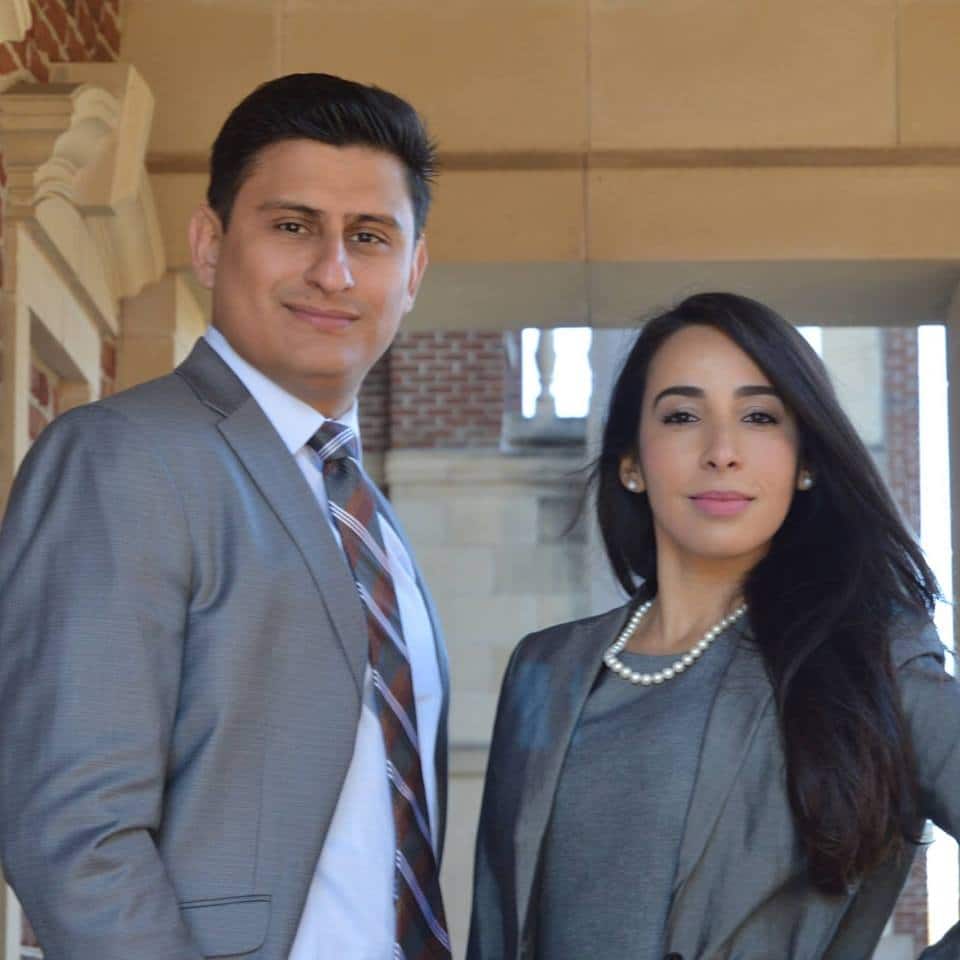 Call or email today to schedule your consultation.
Whether you are in Atlanta or anywhere in the United States, Tadeo & Silva is able to take your immigration case and give you the best results your case can get. Our attorneys have managed cases from clients all over the country and internationally.
For many foreign-born individuals, one of the most appealing United States immigration routes is lawful permanent resident status, also known as a green card. Among the most common ways an immigrant can obtain a green card is through marriage to a U.S. citizen or lawful permanent resident.
A marriage green card permits the foreign-born spouse to live and work throughout the United States. The green card holder will have lawful permanent resident status until they choose to file an application for U.S. citizenship, which they will qualify for after three years.
IR6 Green Card Code
It's important to keep in mind, however, that permanent residence is not automatic after marriage. You will need to follow a comprehensive application process, and while most marriage-based green cards hold similar requirements, the exact steps you need to take and the timeline of your application process will depend on your specific code and category of green card. 
One of the most common marriage-based green card codes is the IR6 green card. Here, the immigration law experts at Tadeo & Silva guide you through everything you need to know about the IR6 green card code.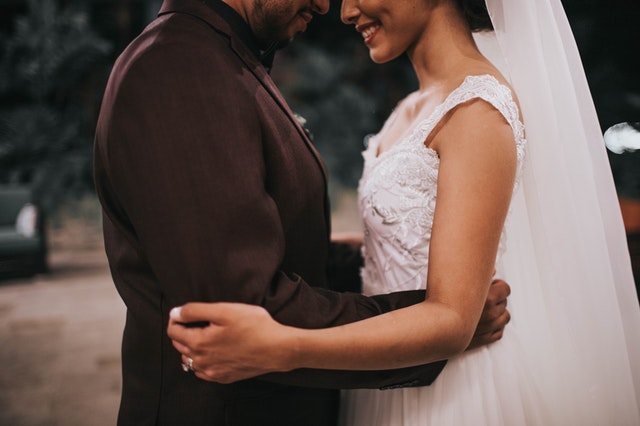 Green card categories detail the immigrant visa classification that is utilized to admit an immigrant to the United States as a lawful permanent resident. In order to obtain a green card and acquire long-term residency in the United States, you need to be qualified under one of the following green card categories:
Eligibility through family (known as family-based immigration)
Eligibility through work
Eligibility as a special immigrant
Eligibility as human trafficking or crime victim
Eligibility as a victim of abuse
Eligibility through other classifications
Eligibility through registry (a continuous United States resident prior to January 1, 1972)
These classifications have numerous sub-categories, known as codes, based upon either familial relationship, work status, or country of origin.
Category IR6 Green Card
Of the above green card classifications, the IR6 green card code falls under "eligibility through family" since the spouse of a U.S. citizen is considered an immediate relative. Most family-based green card codes begin with the letter I, which is proceeded by another letter and a number. Several green card codes within this category apply to the spouse of a U.S. citizen, but what sets these codes apart is the immigration status of the applicant at the time of the marriage.
IR6 Green Card Category
The IR6 green card code is often confused with the IR1 green card code. The IR1 applies to foreign-born persons who were not legally residing in the United States at the time of the marriage, while the IR6 applies to foreign-born persons who already had a legal presence in the US, such as on a non-immigrant visa, and who wish to adjust their status to a marriage-based green card.
If you are exploring your marriage-based green card options, turn to the trusted immigration lawyers at Tadeo & Silva for expert advice and advocacy. If we determine that you do not qualify for an IR6 green card, we can help you find the right marriage-based green card option for your situation and guide you through every step of the process.
IR6 Green Card Requirements
Although the IR6 is one of the quickest ways to obtain a marriage-based green card, marriage-based green cards remain some of the most scrutinized immigrant visas in the U.S. In order to qualify, you need to provide evidence that you fulfill the following requirements: 
The foreign-born spouse must be legally married to a U.S. citizen.
The U.S. citizen spouse must be at least 21 years of age.
Your marital relationship needs to be bona fide. 
Any previous marital relationships need to be ended prior to your present marital relationship.
The foreign-born spouse needs to have entered the United States lawfully and still have evidence of legal entry.
The U.S. citizen spouse should not have any arrests or convictions involving violence or sexual offenses against a minor.
The foreign-born spouse should not have committed any crimes of moral turpitude.
Verifying Marriage for Green Card IR6
According to U.S. Citizenship and Immigration Services (USCIS), the credibility of a marital relationship is determined by the law in the jurisdiction where the marriage occurred. However, USCIS does not acknowledge the following as marital relationships, even if legitimate in the location of the marriage:
Polygamous marriages
Marriages that breach the public policy of the couple's state of residence, such as incestuous marital relationships
Proxy marriages, unless the marriage has been consummated
Marital relationships targeted at averting U.S. immigration laws
If you or your spouse does not meet the requirements for an IR6 marriage-based green card, don't let that discourage you from pursuing lawful permanent residence. Our immigration law experts can help you explore your green card options and pursue an alternative route based on your circumstances. 
How to Obtain an IR6 Green Card by Marriage
Provided that both you and your spouse meet the requirements for an IR6 green card, you must follow the application process outlined by USCIS.
To initiate the process to obtain an IR6 green card, the foreign-born partner may apply from either inside or outside the United States. If the partner is currently in the U.S. lawfully, the petitioner should beware of the timing of the filing. We suggest seeking legal advice from an immigration lawyer prior to taking action. When that is done, the quickest and simplest way to apply is as follows:
The foreign partner completes Form I-485 (Application to Register Permanent Residence or Adjust Status), while the U.S. citizen partner completes Form I-130 (Petition for Alien Relative).
Submit Forms I-485 and I-130 together, with all supporting proof, to USCIS.
Marriage-Based Green Card Timeline
Once you submit your I-130 petition, the USCIS will assign your priority date, which is the day that they received your petition. The petition itself takes an average of about 6 months to process; however, the amount of time in which you will be able to get your green card is entirely dependent on when your priority date becomes current. You can check the status of your priority date using the U.S. Department of State Visa Bulletin. If your petition is approved, your status will be automatically adjusted to lawful permanent residence.
Once you have been awarded lawful permanent residence status, your status will remain even if you divorce your spouse. Keep in mind, however, that if you divorce after green card issuance and wish to seek U.S. citizenship, you may face scrutiny from officials, which can slow down your journey to citizenship. Don't hesitate to seek the expert immigration services of our attorneys if you find yourself in this situation.
Ask a Lawyer About IR6 Visa
When applying for an IR6 green card, the burden of proof to establish the authenticity of the marital relationship falls upon the candidate. A skilled lawyer can help you in determining whether the IR6 route is right for you, understanding what to anticipate, and preparing the application properly. 
Once again, it's always best to explore all of your options prior to starting the application process. At Tadeo & Silva, we are passionate about helping mixed-status couples legally begin their new lives together in the United States, and we'd love to help you, too. Contact us today to schedule a consultation.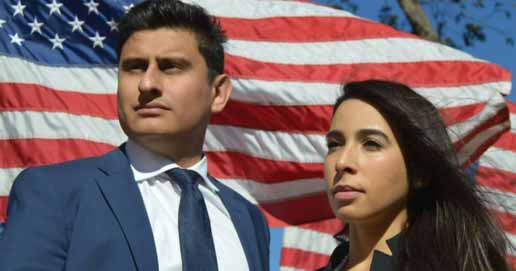 Tadeo & Silva Immigration Attorneys
3555 Koger Blvd Suite 120,
Duluth, GA 30096
Legal Consultation
Book a consultation with us to answer all of your questions!