Massiel Silva Tadeo
Attorney Massiel Silva Tadeo is a partner and owner at The Tadeo & Silva Law Firm.
Immigration Law is Her Calling
Attorney Massiel Silva Tadeo is a partner and owner at The Tadeo & Silva Law Firm. She specializes in removal (deportation) defense, family immigration, and hardship waivers.
Mrs. Silva Tadeo was born in the Dominican Republic and she personally recognizes the challenges of our immigration laws.
Mrs. Silva Tadeo graduated from Emory University School of Law and Georgia State University. She is a member of the State Bar of Georgia, the American Immigration Lawyers Association, and the Georgia Hispanic Bar Association.
While in law school at Emory, Massiel was the Vice- President of the National Hispanic Bar Association Law School Division of the Georgia-Alabama-Mississippi region. She was also the Vice-President of the Latin American Law Student Association and a member of the Immigration Law Practice Society. During college, Mrs. Silva Tadeo worked for close to two years at the Latin American Association, where she found her passion for advocacy for the immigrant community.
Mrs. Silva Tadeo is an avid world traveler and enjoys dancing ballet and practicing yoga.
Citizenship (Naturalization) can be the most rewarding outcome for a client and his attorney. Usually this is the final step… READ MORE
At Tadeo & Silva we understand the fear of having a family member in removal or deportation proceedings and that is why we fight… READ MORE
Here at Tadeo & Silva we pride ourselves in helping families stay together. We understand what it means to be separated from your loved ones… READ MORE
At Tadeo & Silva we pride ourselves in preparing strong and compelling inadmissibility waivers so that your loved one can stay in the U.S. …
READ MORE
Trusted, Passionate Lawyers
The team at Tadeo & Silva have one mission, which is to help you achieve your immigration goals. Both attorneys are in good standing with the Georgia Bar and place a premium on honesty, integrity, and transparency in their firm.
A Powerful Combination
Tadeo & Silva Immigration Attorneys believe that two immigration attorneys are better than one. That's exactly what you get when you hire the firm, two top-level immigration attorneys on your case.
Affordable Payment Plans!
We understand that hiring an immigration lawyer Atlanta expert can be one of the most stressful and costly moments in one's life. Our affordable service fees and flexible payment options relieve the stress without compromising the quality of work and expertise that our attorneys bring to every immigration matter.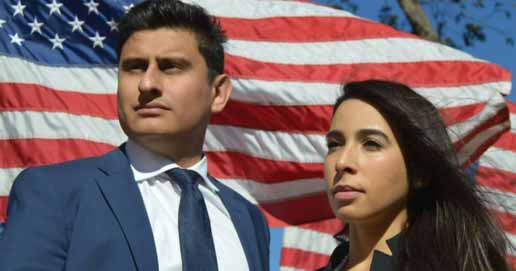 Tadeo & Silva Immigration Attorneys
3555 Koger Blvd Suite 120,
Duluth, GA 30096
Legal Consultation
Book a consultation with us to answer all of your questions!
This form is currently undergoing maintenance. Please try again later.