Peter A. Tadeo
Atlanta immigration lawyer Peter A. Tadeo is a founder
and attorney at Tadeo & Silva.
Immigration Law is His Calling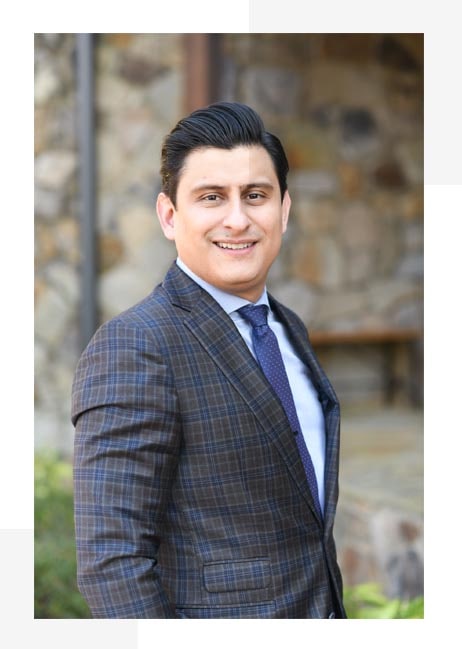 Peter A. Tadeo
Attorney Peter A. Tadeo is the founder and owner of The Tadeo & Silva Law Firm. He handles a variety of matters in U.S. Immigration and Nationality Law. Mr. Tadeo is an immigration lawyer Atlanta specialist. He understands the importance of having superb representation when it comes to immigration matters. Mr. Tadeo, the son of Mexican/Italian immigrants, was born in Fresno, California. Having lived in Atlanta since 1995, Mr. Tadeo has seen the city become a place where people and businesses from all over the world look for opportunities.
Mr. Tadeo earned his Bachelor's Degree from Georgia State University (GSU). He then attended the Walter F. George School of Law at Mercer University, where he earned his Juris Doctorate. While at Mercer Law, Mr. Tadeo re-established the Hispanic Law Student Association (HLSA) and was elected President. Mr. Tadeo was a summer intern for the Georgia Asylum Immigration Network (GAIN) where he worked on complex Asylum, U-Visa, and T-Visa applications. Additionally, Mr. Tadeo worked for the Georgia Legal Services Program (GLSP) in Macon, Georgia, under the third-year practice act, representing indigent families throughout Middle Georgia with various legal issues.
After becoming a member of the State Bar of Georgia, Mr. Tadeo focused his practice entirely on Immigration Law, helping dozens of families stay together, and contributing to the fight for immigrant rights. Mr. Tadeo is a member in good standing of the Georgia State Bar Association, The American Immigration Lawyers Association (AILA) and treasurer of the Georgia Hispanic Bar Association.
Trusted, Passionate Lawyers
The team at Tadeo & Silva have one mission, which is to help you achieve your immigration goals. Both attorneys are in good standing with the Georgia Bar and place a premium on honesty, integrity, and transparency in their firm.
A Powerful Combination
Tadeo & Silva Immigration Attorneys believe that two immigration attorneys are better than one. That's exactly what you get when you hire the firm, two top-level immigration attorneys on your case.
Affordable Payment Plans!
We understand that hiring an immigration lawyer Atlanta expert can be one of the most stressful and costly moments in one's life. Our affordable service fees and flexible payment options relieve the stress without compromising the quality of work and expertise that our attorneys bring to every immigration matter.
Contact us
Legal Consultation
Book a consultation with us to answer all of your questions!