Everything You Need to Know About a Lost or Stolen Green Card
Everything you need to know about replacing a lost, stolen, or damaged green card — form, fee, processing time. Read more here!
Author: Massiel Silva Tadeo, Founder, Tadeo & Silva
Attorney Massiel Silva Tadeo is a partner and owner at The Tadeo & Silva Law Firm. She specializes in removal (deportation) defense, family immigration, and hardship waivers. Updated on: July 01, 2022.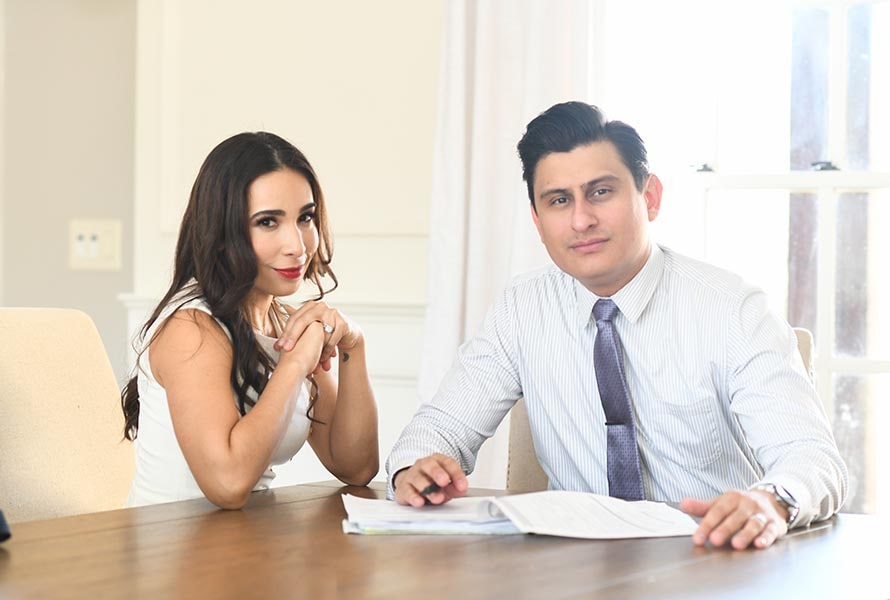 Contact us today to schedule your consultation.
What to Do if Your Green Card Is Lost
A Green Card is a permanent resident card given by USCIS as proof of permanent residence in the U.S.
Losing or misplacing your Green Card can be scary since it is tangible proof of your permanent resident status in the United States. It is important to get a new Green Card as soon as you can so that you are able to prove that you are legally living in the United States.
Green Card Replacement Process
Replacing your Green Card should be your last option after thoroughly searching for the card. This is because the replacement process can take time and includes filing fees.
However, if you cannot find your Green Card after searching thoroughly for it, take action quickly to continue enjoying your residency and maintain your work status in the United States.
Green Card replacement may be necessary in a few situations besides loss of the card. For example;
You got your Green Card before your 14th birthday, but now you're 14.
You've been a visitor, but you now want to change to lawful permanent resident status.
You've got a previous alien registration number and need to replace it with the new permanent resident card because the version of Green Cards has changed.
There is incorrect information on your Green Card.
Your information has recently changed.
You haven't received the previous Green Card given by the USCIS.
A trustworthy immigration attorney can often make the replacement process easier for you. Our law firm can assist with this type of citizenship and immigration services.
The replacement process takes the following steps.
Filing a Police Report
The first step is to visit the local police station or make a call to write a statement. This helps curb any malicious activities that may be carried out using your identity and prevents you from being charged if there are any such actions.
The police department can provide you with a police report that gives the details about your lost Green Card.
Collect of Supporting Documentation
The second step is collecting the documents you need in order to request a replacement. For example, a passport photo, a copy of the Green Card, etc.
Contact Your Application Office
This third step requires contacting the U.S. Embassy, your local USCIS Office, or Consulate.
All of these government agencies will need you to provide certain information depending on their official regulations.
This process applies even if you have lost your Green Card while traveling abroad outside the United States. This streamlines your process and provides the same protection as in the U.S.
Apply to Replace Your Green Card
To replace a permanent resident card, you need to fill out Form I-90 and send the completed government form directly to USCIS.
The USCIS will look for errors and any missed information and then send you another letter explaining any additional information they need.
Form I-797C
After one to three weeks, USCIS mails Form I-797C as a notice of action to tell you that they have received your Green Card replacement application.
This form has two parts with multiple sections that need to be filled out.
Part One:
The first sections require personal information such as your alien registration number, address, name, gender, place, date of birth, etc.
Part two:
This section explains why you're replacing your Green Card. For example, is it because it was stolen, lost, misplaced, issued but never received, or partially destroyed.
This section also includes the biometric procedure which includes your fingerprints, background check, and new photos.
You will also be interviewed about your recent criminal activities as they appear on your identification. If your request gets approved, you will get a notification, and the replaced Green Card will be mailed to you.
If you have difficulty understanding the process, you might consider whether to hire an experienced lawyer to assist with your Green Card replacement.
Requirements to Replace a Lost or Stolen Green Card
If your Green Card is lost while in the United States you need to meet a few requirements to replace it.
The required documents include;
A note explaining how you lost your Green Card.

Green Card copies of government-issued IDs such as a driver's license.

Two photos (passport sized) with your alien number on the back

Copies of your approved application letters

Copies of any other legal identification you may use 
The U.S. Embassy or Consulate requires you to have a few documents so you can process your Green Card replacement form when you lost your Green Card outside the United States.
Form 1-131A

A stamped passport

Passport's biographic copy

Travel document from the United States and intended date. For example, flight tickets.

Your photograph that's been taken within 30 days of application submission.

Evidence of paying the I-131A filing fee. For example, the payment email.
A Green Card lawyer can assist with the preparatation of your application form for a smooth process.
Where to Report a Lost or Stolen Green Card
Where to report a lost or stolen Green Card depends on where your Green Card application got approved and where you've lost it.
When your Green Card gets lost while inside the United States, then you should report it to the nearest local police department or local USCIS office.
If you have been robbed and your Green Card was taken, call the police department immediately. Ask the police officer to note in their report that your card is among the stolen items. This report can help you prove your immigration status since you will not have a Green Card with you.
If your Green Card is lost outside the United States, you should also file a report with the nearest local authorities. Then make contact with the nearest U.S. Embassy or other government agency.
However, travel is still not allowed even after reporting your missing Green Card. Hence you should try and obtain a Boarding Foil as temporary proof of being allowed to travel back to the U.S. without penalties.
How Long Does it Take to Replace a Lost or Stolen Green Card?
The replacement process can take a while, but generally, it takes about 10 to 13 months. The amount of time it takes can depend on ;
The USCIS office that is responsible for your application processing.

How completely and accurately you fill out your application forms

When you can get the biometric portion of the application completed.

Whether all your supporting documents have been correctly submitted.
The biometrics fee is about $85, while the USCIS filing fee is about $365. Therefore the total you pay to replace a Green Card is about $450.
Contact us
Legal Consultation
Book a consultation with us to answer all of your questions!