How a Lawyer Can Help After a NOID USCIS
Author: Massiel Silva Tadeo, Founder, Tadeo & Silva
Attorney Massiel Silva Tadeo is a partner and owner at The Tadeo & Silva Law Firm. She specializes in removal (deportation) defense, family immigration, and hardship waivers. Published on: March 18, 2022.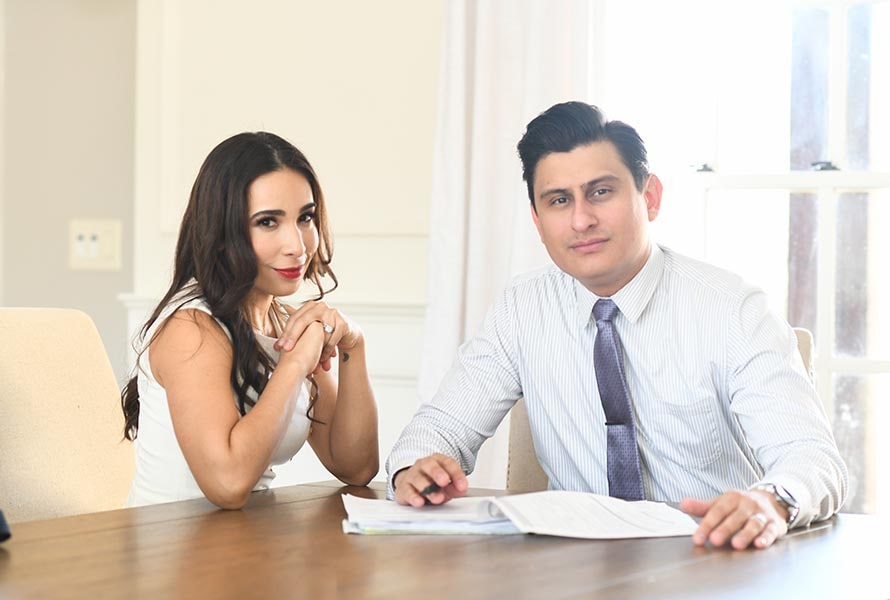 Call or email today to schedule your consultation.
Understanding How to Deal With a NOID from USCIS
Receiving a NOID from USCIS can be scary and disappointing, but there are steps you can take after a denial letter. An experienced immigration attorney can help you with immigration appeals.
What is a NOID from USCIS?
A NOID notice from USCIS is a Notice of Intent to Deny that an immigration officer sends to a person, their attorney, or another representative when they intend to deny an application for an immigration benefit. It is a document proof that the USCIS officers have seen your application and considered that it should not be approved due to several reasons including insufficient evidence to approve it. The NOID must be sent at least ten days before USCIS denies an application for a reason other than abandonment or withdrawal.
The letter contains information about how the applicant can respond to the decision and other options that may be available.
The NOID comes from the USCIS. The U.S. Citizenship and Immigration Services (USCIS) is a Department of Homeland Security agency that primarily handles immigration and naturalization cases within the United States.
USCIS intends to deny the application or petition and a NOID notice from USCIS can be sent for many reasons, but it will always contain a specific reason why the application will be denied. For USCIS to deny a case, they must have extensive evidence and obvious documents that show that there are issues with the application or petition, and they must not have received any response from the applicant within ten days of sending a NOID. One of the most common reasons for an intended denial is if initial evidence shows applicants may have committed marriage fraud.
If USCIS sends you a NOID, you must respond as soon as possible before the due date to avoid being denied your immigration case. An experienced immigration attorney can help you brainstorm how and what you should respond to USCIS Officer.
Immigration laws are complex and subject to regular review and adjustments. Presenting legal grounds for immigration appeals may require relevant documents, additional evidence, and the delicate touch of a savvy law firm. Top immigration attorneys from the office of Tadeo & Silva Law can help you submit the necessary legal paperwork to establish eligibility.
Difference Between NOID and RFE
The NOID is a type of document issued to the applicant when they are denied a visa. It provides information on why the visa was denied and what they can do to appeal their case.
The RFE is a request for more information sent by the consulate, embassy, or immigration officer to the applicant before they decide on their application.
Additional information may include:
Birth certificate

Documentary evidence

Joint bank statements

New evidence
They may require that you answer basic questions based on insufficient evidence or partial responses on the initial application or otherwise address the USCIS's concerns regarding previous marriages or your claimed relationship.
Notice of Intent to Deny USCIS
USCIS has a notice of intent to deny form that can be filed by an applicant when they want to contest a preliminary decision made by USCIS on their application regarding fundamental ineligibility.
USCIS typically sends the official denial notice via mail. A reputable law firm can provide information and support to the administrative appeals office as you provide further evidence of your eligibility.
Finding Your USCIS NOID Online Status
The USCIS NOID Online Status website provides information about the status of your immigration application. You can also use this site to check the status of your N-400 or other immigration forms.
What Is the USCIS NOID Response Time?
The United States Citizenship and Immigration Services (USCIS) is an agency of the Department of Homeland Security. There are many services that USCIS provides to immigrants, including issuing green cards and visas.
USCIS NOID Response Time is a term used to describe the time it takes for USCIS to provide a Notice of Intent To Deny (NOID) in response to an application for immigration benefits, which is about 60 business days.
What Is the USCIS NOID Processing Time?
The USCIS NOID processing time is the time it takes for the United States Citizenship and Immigration Services to process a Notice of Intent to Deny (NOID) for an immigration petition.
The USCIS NOID Processing Time starts when the USCIS receives the NOID. The processing time can vary depending on how complex your case is and how quickly you respond to any requests from the USCIS.
If you file a motion with a court, it can take up to six months before your case is heard by a judge and then another three months before you get a decision from that judge. If you are asking for asylum, your case could take up to two years before adjudication.
A decision by the U.S. Citizenship and Immigration Services (USCIS) on an N-600 application for citizenship may take up to 21 months after submitting a NOID.
How to Respond to a USCIS NOID
It is important to know what a NOID is and how to respond to it. A NOID is a Notice of Intent to Deny, which means that the U.S. Citizenship and Immigration Services (USCIS) has decided that the application for citizenship or permanent residency will be denied. It can be because of anything including that the new evidence has come to light making a previously approved case deniable. It does not mean that the applicant is being deported or removed from the United States, but it does mean that their application will not be approved.
There are three possible responses:
File an appeal within 30 days of receiving the NOID
Request a hearing before an immigration judge
File an application for waiver of inadmissibility
The chances of approval after NOID are not very high, usually less than 50%. To improve the odds, you should contact a reputable local immigration attorney who understands the legal motions. The personal knowledge of a skilled attorney will help you in evaluating officer plans and legal motion.
Hiring a Lawyer for NOID USCIS
The United States Citizenship and Immigration Services is a federal agency under the Department of Homeland Security. It is responsible for administering the nation's legal immigration system.
USCIS provides many services to applicants, petitioners, and members of the public. One of these services includes providing information on obtaining a no-objection letter from USCIS when applying for a green card or other immigration benefits. NOIDs require you to take swift action to respond without panicking about the situation. You are given the opportunity to address the issue and make suitable changes to consider a change in decision.
For this you need an experienced and skilled attorney who knows the details about the process and its steps to help you navigate through them. Consulting and working with an attorney can save your time in responding and making swift and timely action. Develop a strong attorney-client relationship with the office of Tadeo & Silva Law to begin developing your deportation defense. Call now to book an appointment.
Contact us
Legal Consultation
Book a consultation with us to answer all of your questions!