Overstay Visa: What Can Happen and What Are Your Options?
Author: Massiel Silva Tadeo, Founder, Tadeo & Silva
Attorney Massiel Silva Tadeo is a partner and owner at The Tadeo & Silva Law Firm. She specializes in removal (deportation) defense, family immigration, and hardship waivers. Published on: November 12, 2020, Last updated on: November 20, 2020.
It's a common problem to overstay a visa in the United States, but even if you are in this situation, you have options.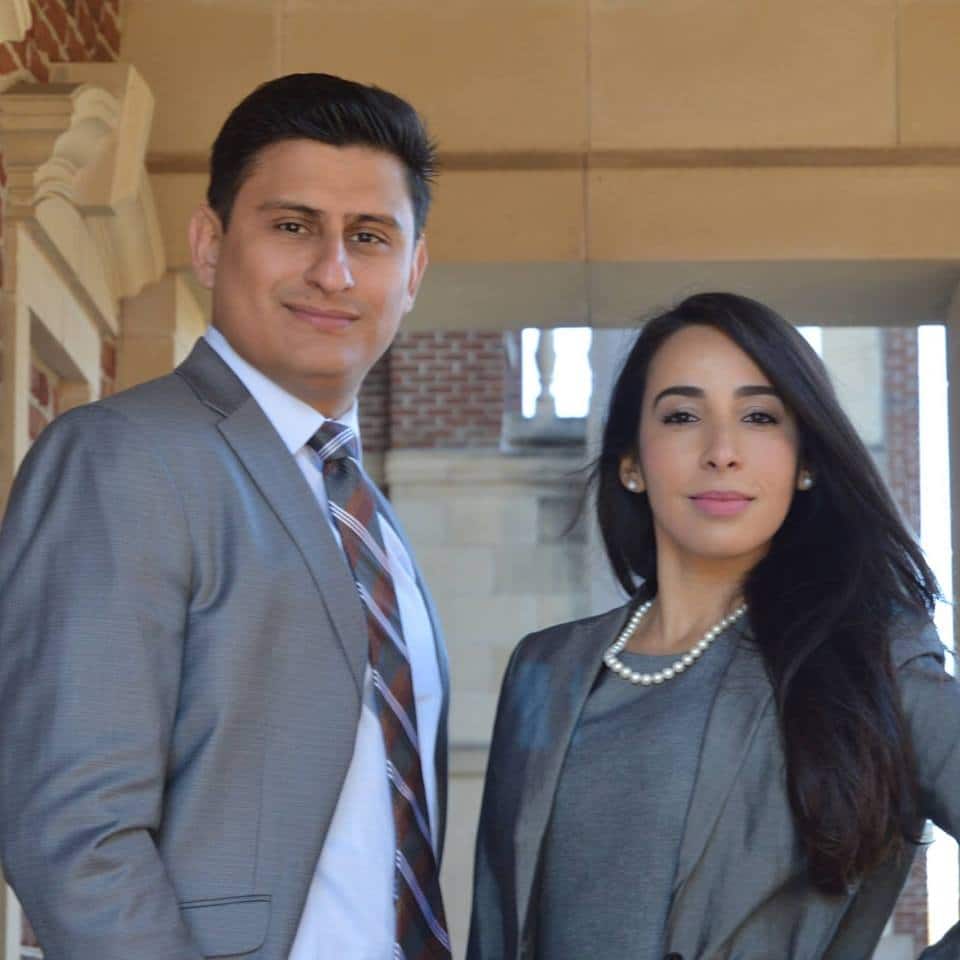 Call or email today to schedule your consultation.
Whether you are in Atlanta or anywhere within the United States, Tadeo & Silva is able to take your Overstay U.S. Visa case and give you the best results your immigration case can get. Our attorneys have managed cases from clients all over the country and internationally.
How Can You Overstay Your Visa?
A visa overstay can occur if someone has stayed in the U.S. longer than their visa allows. All visas have expiration dates that suggest the time you are expected to leave the United States.
You can see the time you must leave on an I-94 document that a U.S. border official creates when you are entering the country, and in most cases, the required time is available in an online database. However, sometimes unexpected situations can happen, and that is when visa owners face a visa overstay.
What Is a Visa Overstay?
On the Form I-94 of every visa you can see the visa expiration date as well as when you are expected to leave the U.S., but be careful not to confuse these things. The expiration date on your visa shows the amount of time you have to use your visa to enter the United States. If you want to know when you have to leave, check the number of days that have to pass until the date on Form I-94.
Visa overstays can bring certain penalties and consequences, depending on the circumstances. If this has happened to you, make sure you contact an attorney who knows the ins and outs of immigration law. At Tadeo & Silva Law Firm, we understand what it's like to fight to stay in the United States, struggle to obtain permanent residency and a green card, or wait for a family member to be granted permission to come to the United States, and we want to help you.
Is Visa Overstay Forgiveness Possible?
If you are not a U.S. citizen and are facing visa overstay, know that it can't be forgiven in most cases. However, the impact and the penalties of your visa overstay depend on how long you overstayed your visa as well as what kind of immigration benefits you are seeking.
However, in some cases, you can apply for a visa waiver program and get legal forgiveness for your overstay. In every overstay case, there is a chance you'll be caught by the U.S. immigration authorities and deported. If you don't retain legal help, you may face consequences of overstaying that could have been avoided. Tadeo & Silva Immigration Attorneys pride themselves on preparing compelling inadmissibility waivers and helping families stay together.
What Is a Visa Overstay Waiver Program?
Consequences of visa overstays include:
Inadmissibility and re-entry bars
Bar to extension or change of status
Visa voidance
Inability to consulate shop
The three-year bar and the ten-year bar are two types of inadmissibility, which is the most common consequence of a visa overstay. For example, if you have stayed in the U.S. for over 180 days but less than one year after your authorized stay has expired, and left before any removal proceedings, you won't be allowed to enter the U.S. for three years.
On the other hand, if you have overstayed the end date of your authorized stay for more than 365 continuous days, and leave before the removal proceedings, you will face the ten-year bar. You won't be able to enter the United States for 10 years after your departure. A waiver can help you avoid inadmissibility.
If you have overstayed your visa for more than one year in total, or if you have been deported from the U.S. and you try to enter the country illegally, you can be permanently barred from the country.
If you are an immigrant, you may be eligible for the three or ten-year bar waiver. In case you are a spouse, son, or daughter of a U.S. citizen you'll have to prove that your spouse, parents, or another qualifying relative would suffer extreme hardship if you are not allowed to live or return to the United States. The same applies if a foreign national can prove for their lawful permanent resident spouse or parents. That can be quite difficult to prove, and you should be able to show serious medical, emotional, or financial consequences to one of your U.S. family members.
As a nonimmigrant, you are not eligible for this type of waiver, but you can apply for a general waiver with the help of an immigration attorney. Also, bear in mind that consequences that include being barred from returning to the U.S. apply only if you depart and try to return. Certain individuals who are eligible for green cards and obtaining lawful immigration status can avoid time bars if they apply to adjust status. But, individuals who entered illegally can't apply for a green card this way.
Visa Overstay Adjustment of Status and Extension of Stay Bars
Another consequence of a visa overstay is the bar to the extension of stay or adjustment of status. Adjustment of status application is also known as applying for a green card and represents the process of applying for lawful permanent resident status.
Unfortunately, people who have overstayed their visas won't be able to change their status to another nonimmigrant status or extend their stay in the country. According to the U.S. Citizenship and Immigration Services (USCIS), foreign nationals have to file for an Extension of Stay or Adjustment of Status before the period of their authorized stay expires. That way, it will be considered that they are maintaining their status until a decision is made.
If you overstay your visa even for a day and you didn't file for a change or extension of status, your visa will be automatically voided. In addition, you will only be able to apply for a U.S. visa renewal in your country of nationality. But, in case your country of nationality doesn't have a consulate that issues visas, the Secretary of State will appoint a third country where you could apply for a new visa.
However, there is an exception to this consequence. You may be allowed to apply for a visa at a Consulate that is not in your home country if you can show the existence of extraordinary circumstances, but you have to get the consent of that third country consulate before submitting your nonimmigrant visa application.
Visa Overstay Marriage: How Do Visa Overstays Affect Marriage Green Card Application?
If you overstay your visa for any period of time, you start to accumulate unlawful presence. Unlawful presence means that you entered the U.S. illegally, without inspection and admission parole or that your immigration status has expired, has been revoked, or terminated.
There is another waiver available to those who accrue unlawful presence time in the U.S. and who would be otherwise barred from becoming a green card holder. Certain immigrants who are immediate relatives of a citizen or permanent resident can apply for an unlawful presence waiver before leaving the U.S. for their consular interview.
Unlawful presence begins the day after your authorized period of stay has expired. The three-year bar and ten-year bar, otherwise known as re-entry bars, are triggered after a significant time of unlawful presence.
But, if you have entered the U.S. with a valid visa or you undergo the Visa Waiver Program, as long as you are married to a U.S. citizen, you may apply for a marriage-based green card. In addition, you might not be required to leave the U.S. during that process.
Although there are exceptions, the majority of people will be allowed to file for a change of status even if they have overstayed their visas. But, overstaying your visa and other past immigration violations can complicate your marriage-based green card application. Consulting attorneys who are experts in applying to adjust your immigration status, such as those at Tadeo & Silva, is a wise move.
Help With Visa Overstay
Dedicated, experienced and here to help you achieve your U.S. immigration goals. Contact our team of trusted immigration attorneys in Atlanta.
What Happens If You Overstay Your Visa?
If you have overstayed your visa, it means you are unlawfully present in the United States. However, there are certain situations where you won't accrue unlawful presence.
Among others, these situations include:
Being a beneficiary of a Family Unity program.

Having a pending application for a green card, change, or extension of status.

Being able to prove that trafficking is one of the reasons for your unlawful presence.

Having evidence of abuse in case you are a battered child or spouse.

Being younger than 18.

Having a pending bona fide asylum application with USCIS.

Being under protection via Deferred Enforced Departure (DED), Deferred Action, Temporary Protected Status (

TPS

), or Withholding of Removal under the Convention Against Torture.
If that is not the case with you, your unlawful presence will be used against you, and you will have to deal with consequences that visa overstays trigger.
Bear in mind that misrepresenting information required for obtaining any type of visa is considered visa fraud. Visa fraud can lead to losing the right to obtain a green card. Attorneys at Tadeo & Silva have litigation experience in all types of Immigration Court cases, including deportation proceedings. That is the reason they fight relentlessly to help those facing removal from the United States.
Atlanta City Overstay U.S. Visa Expertise
Experienced in helping detainees get back to their families. Contact our team of trusted immigration attorneys in Atlanta.
How Many People Overstay Their Visas?
Around 45% of those who are in the United States illegally have entered the country legally and then overstayed their visas. Although it sounds like a lot, that amounts to slightly over 1% of all travelers to the country. For example, according to the Department of Homeland Security (DHS) and their Entry/Exit Overstay Report, there were over 666,000 total overstays in the United States in 2018, which is around 1.2% of expected departures.
At the same time, out of 1.8 million expected departures of students and exchange visitors, 3.7% overstayed their visas. Their overstay begins if they stop studying or complying with their visa terms. However, in most cases, only a judge or immigration official can deem that a student has been unlawfully present in the United States.
A visa overstay can negatively influence your ability to return to the United States, but the trusted immigration lawyers at Tadeo & Silva can help. We don't take immigration laws lightly — instead, we will try to obtain the most favorable results for you or your loved one. If you have questions regarding your immigration issues with a visa overstay, contact us today and request a consultation about your case.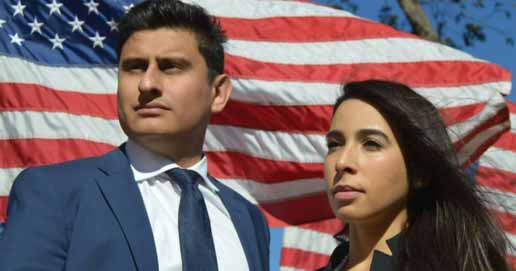 Tadeo & Silva Immigration Attorneys
3555 Koger Blvd Suite 120,
Duluth, GA 30096
Legal Consultation
Book a consultation with us to answer all of your questions!