Getting Ready for the I-485 Interview
Skilled attorneys can help when you are getting ready for the I-485 interview. Contact Tadeo & Silva Immigration Attorneys for additional resources..
Author: Massiel Silva Tadeo, Founder, Tadeo & Silva
Attorney Massiel Silva Tadeo is a partner and owner at The Tadeo & Silva Law Firm. She specializes in removal (deportation) defense, family immigration, and hardship waivers. Updated on: February 15, 2023.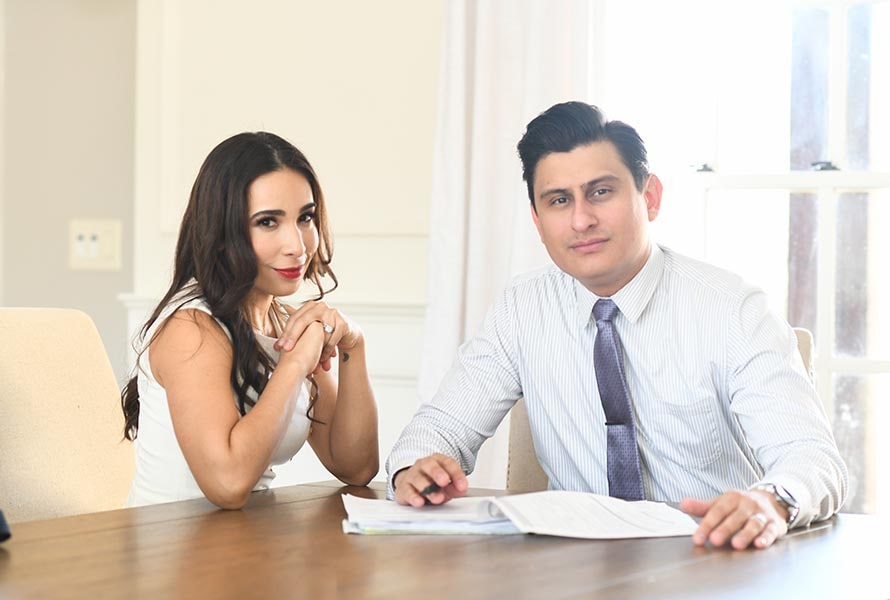 Contact us today to schedule your consultation.
The Form I-485 application is used by foreign nationals physically present in the United States who wish to register as permanent residents or change their status from non-immigrant to immigrant.
Adjusting to permanent resident status entails acquiring a green card (i.e., permanent legal residence) without returning to your home country if you are currently in the United States.
The applicant must be physically present in the United States to be eligible for adjustment of status. Individuals who do not reside in the United States cannot adjust their status in the United States but must instead undergo immigrant visa processing at a US embassy or consulate abroad.
Additionally, you may also need an I-601a provisional waiver, depending on your circumstances.
Requirements to File Form I-485
Under the Immigration and Nationality Act (INA), only some immigrants are eligible to register for permanent residence using Form I-485 and to modify their status as non-immigrants.
A Green Card applicant must satisfy several conditions unique to their green card categories when submitting Form I-485. Firstly, the applicants of form I-485 must be beneficiaries of an authorized immigration petition such as family-based, employment-based, or humanitarian.
USCIS provides instructions for this application package on its website. However, applicants often need the assistance of an attorney in order to complete Form I-485. Additionally, a skilled attorney can ensure that everything on your adjustment of status checklist has been checked off.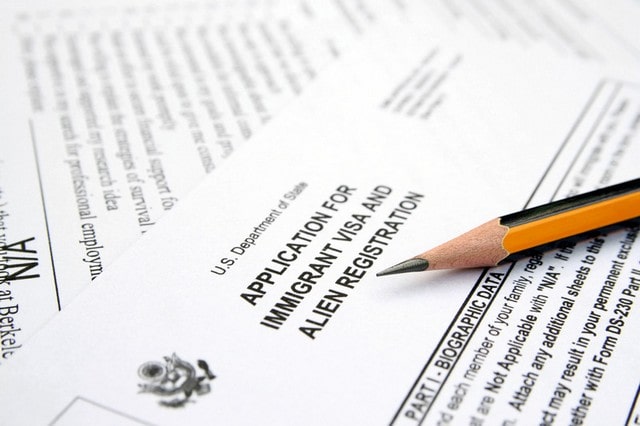 What Happens After Filing Form I-485?
In most cases, the applicant's interview will be the last stage of the adjustment status process before obtaining legal permanent residency. However, if the interview does not go well, the result may be a rejection.
The United States Citizenship and Immigration Services (USCIS) will often arrange your interview at the USCIS location closest to you. 
Both the applicant and the petitioner must normally attend the adjustment of status interview for spouse-based I-485 petitions. USCIS may, however, only require the applicant to attend an interview for other visa categories. For instance, USCIS does not force companies to attend I-485 interviews based on employment.
It is possible for the USCIS to waive the interview based on the visa category. Please note, however, that a marriage green card interview cannot be waived. As such, you should always anticipate an adjustment of status interview when applying for a green card based on marriage.
Derivative applicants should also prepare for the I-485 interview. A derivative applicant is a person whose status can be adjusted using the principal applicant. For instance, if your husband and children are applying for a green card based on your eligibility, they are referred to as derivative applicants and must be present regardless of the filing type.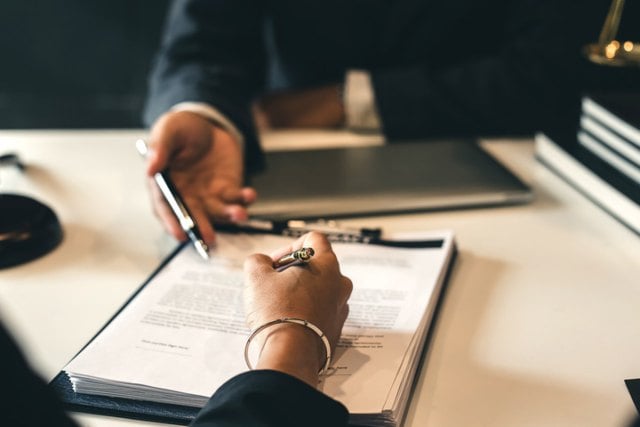 How Long Does It Take to Schedule an I-485 Interview?
It typically takes 7 to 12 months to arrange an interview in most situations, but you may have to wait longer, depending on your circumstances.
I-485 Interview Notice
Once the applicant receives an appointment notice from USCIS, the appointment notice will contain a list of items to bring to the interview. In general, candidates should bring the following materials to the interview:
A government-issued photo ID, such as a passport (even if it is expired) or a driver's license.

Government-issued photo identification or any other government-issued photo I.D.

The USCIS appointment notice for your I-485 interview (I-797C, Notice of Action)

A complete Form I-485 document bundle (including additional forms the applicant may have submitted)

Your passport (unless you are a refugee or asylum seeker).

Other travel documents, such as your advance parole permit, if you traveled while awaiting your interview.

Originals of all supporting documents that you filed with Form I-485 to USCIS (e.g., birth certificates, children's birth certificates, marriage certificates, divorce decrees, etc.)

Medical exam report on Form I-693 (if you did not submit it with your original adjustment request).

A current letter of continued employment verification from a US company (if applicable)

Copies and originals of documents showing your shared life with your spouse, such as a joint lease or mortgage, joint bank account or credit card statements, and children's birth certificates.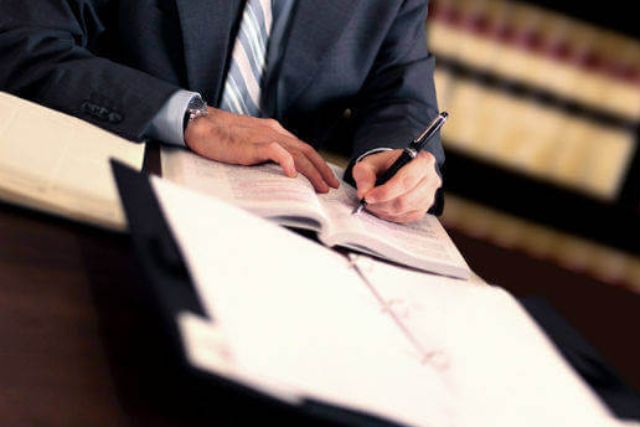 Typical Spouse I-485 Interview Questions
At the beginning of the interview, the USCIS officer will ask you both to stand up and swear to tell the truth. By taking this oath, you're promising to tell the truth, and the consequences are severe if you lie.
The USCIS officer will then verify the authenticity of your driver's license, proof of US citizenship or lawful permanent residency, birth certificate, passport, and marriage certificate. All original documents will be returned to you.
In addition, the USCIS officer will verify the information and supporting documents you and your spouse previously submitted in the application forms. The officer will go through with you almost every question in your I-485 form, including YES or NO questions on the last several pages of the I-485 form.
Your spouse will be asked some of the questions related to them in Form I-130. It is, therefore, important that both of you thoroughly review Forms I-485 and I-130 and their supporting documents before your marriage-based green card interview. If you have made any changes or updates since filing the application, such as a new job, a new address, or the birth of a child, it is an excellent time to let the officer know.
At the interview, the USCIS officer conducting the I 485 interview will also want to know your love story and personal information not included in the forms, for example:
When, how, and where did you meet your spouse?
When and where did you get married?
Did you and your spouse hold a wedding reception? Or go on a honeymoon? If yes, where?
At what point did you and your spouse decide to marry?
Why did you divorce your ex?
What's your spouse's work schedule?
When did your spouse move in?
Where does your spouse live?
What's your spouse's date of birth
How much is your spouse's salary or monthly payment?
Do you use a joint bank account?
Do you have a joint lease?
When last did your spouse change cars?
How many sleeping rooms are in your house?
In practice, USCIS may ask various questions to help determine if you and your spouse have a bona fide marriage. No matter what questions the officer asks, the best strategy is telling the truth and answering precisely.
Additionally, the USCIS officer will review the I-864, Affidavit of Support, and supporting documents submitted to ensure you will not likely become a public charge to the United States.
Can I reschedule the Interview if I have a Genuince Reason?
If you have a solid reason that is causing you to miss the interview, you can request to reschedule your I-485 interview. The U.S. Citizenship and Immigration Services (USCIS) is linient about the unforeseen circumstances. To reschedule, it's required to notify USCIS as soon as you know you can't attend the original appointment.
Typically, you are required to send a written request explaining the reason for the change. While USCIS is generally accommodating, it's crucial to have a valid reason.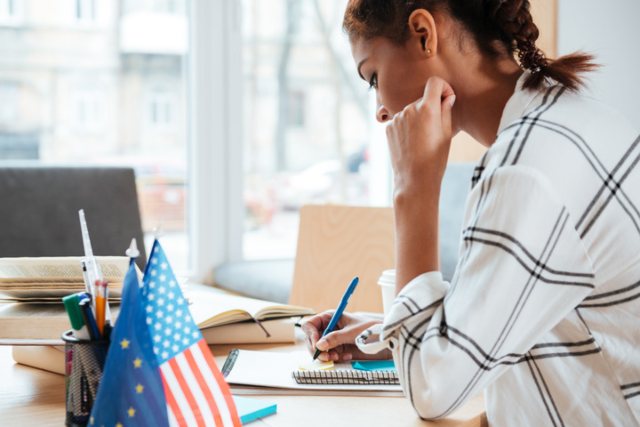 Tadeo & Silva Immigration Attorneys Can Help You
An I-485 interview is integral to obtaining permanent residency in the United States. Our immigration lawyers will thoroughly prepare you for the interview so that you and your spouse do not make any costly mistakes.
Our immigration attorneys can also assist you with all your immigration matters, including visa applications, representation in Immigration Court, and appeals.
For additional information on I-485 applications, contact Tadeo & Silva Immigration Attorneys immediately to schedule an appointment with an IR6 green card lawyer.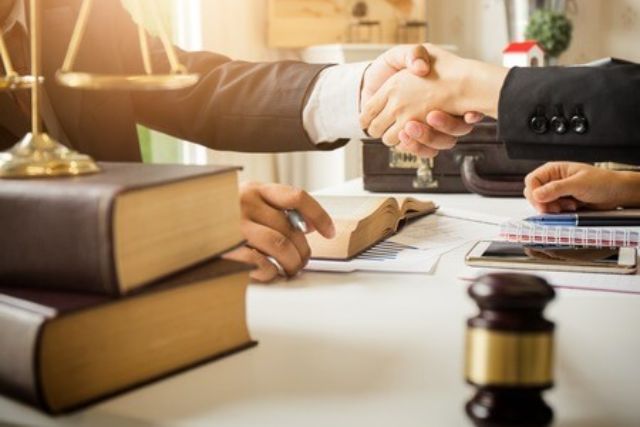 Contact us
Legal Consultation
Book a consultation with us to answer all of your questions!