Your Guide to Renewing Green Card in the US
The process of renewing a green card can be fairly straightforward. Learn everything you need to know about the USCIS green card renewal process.
Author: Massiel Silva Tadeo, Founder, Tadeo & Silva
Attorney Massiel Silva Tadeo is a partner and owner at The Tadeo & Silva Law Firm. She specializes in removal (deportation) defense, family immigration, and hardship waivers. Published on: September 14, 2020, Last updated on: May 25, 2023.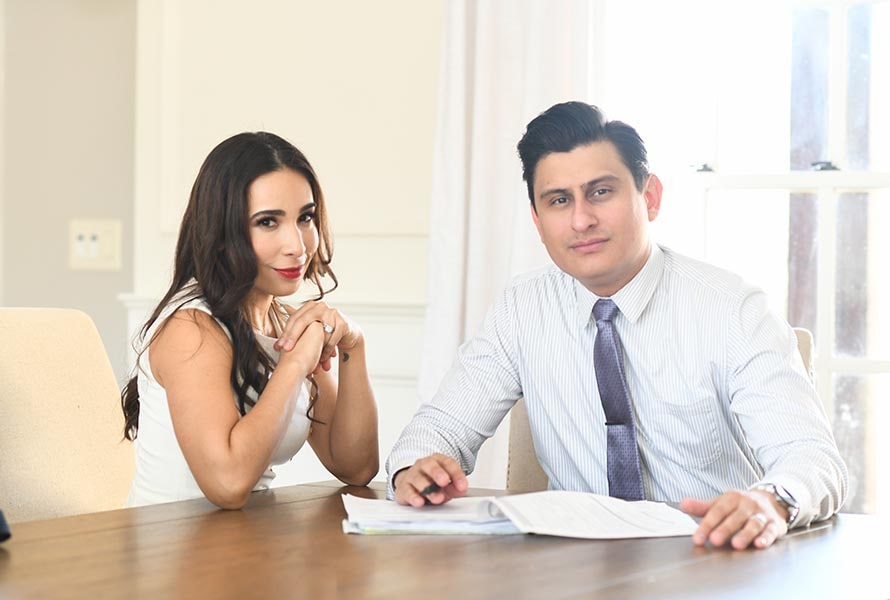 Call or email today to schedule your consultation.
How Long Does It Take to Renew a Green Card?
Your life is busy, and fulfilling your obligations to remain in status can be time-consuming, leaving you to wonder how long the process will take.
Renewing a green card is not difficult, but it can take up to a few weeks, depending on whether you're renewing a conditional or permanent resident card. A conditional green card is the type of card most immigrants will receive when they first enter the US, valid for two years.
The renewal process can be initiated by filling out Form I-90 and the Application to Replace Permanent Resident Card and acquiring permanent residence status. You should also attach the required documents and send them in with the application.
The USCIS will send its decision within 90 days of receiving all the required information.
As an immigrant to the United States, you must follow the regulations outlined when you arrive. Plus, you are responsible for renewing your green card when necessary. The United States Citizenship and Immigration Services (USCIS) issues a Permanent Resident Card (often referred to as a green card) after you've been living in the country for at least five years. This is issued based on your circumstances and allows you to live and work in the US.
If you are uncertain of the process or have questions, the immigration law office of Tadeo & Silva can provide additional information. We have extensive experience helping immigrants adjust and successfully become permanent residents of the United States.
We can help you with any questions and ensure your application is processed correctly. Contact us today to learn more.
Quick Reminder: What is a Green Card?
A green card is a document issued by the US government to foreign nationals who are lawful permanent residents of the United States. It is also called a "permanent resident card." Once you have become a long-term citizen of the US by getting a valid green card, your status as a lawful permanent resident does not end. However, the law requires that you renew your Green Card at specific times.
A person with a green card can live and work permanently in the United States but cannot vote or be elected into public office. Permanent residency is ten years for those with an employment authorization document (EAD) from USCIS, but it can be renewed afterward.
What Do You Need to Know About Green Card Renewals?
You need to know several things to renew your green card (also known as a permanent resident card), such as whether you still meet the green card eligibility requirements.
Since you must complete a green card renewal process every ten years, many things, including your circumstances, may have changed.
US immigration laws allow people to apply for green cards through many routes, such as sponsorship. You will likely have to fill out two documents: an application and a petition. Sometimes, another person will petition on your behalf.
Green Card Renewal Requirements
Before starting, you should know the requirements for renewals.
The USCIS issues the cards to people who have permanent residence in the United States and meet specific requirements, such as having the following:
Employment authorization

Social Security number

Being admissible into the country and not being inadmissible on criminal or health grounds
Additional Green Card Renewal Facts
Permits issued between 1979 and 1988 do not have an expiration date. Any green cards issued after those years, however, do. After that specific period, immigrants must submit a green card renewal application. This regulation was established to keep photos and info current on all permanent residents, similar to passports and driver's licenses.
Green cards need to be updated every ten years. So if yours has expired or will expire within six months, it is time to renew. Tadeo & Silva Immigration Attorneys can provide additional information and walk you through the process.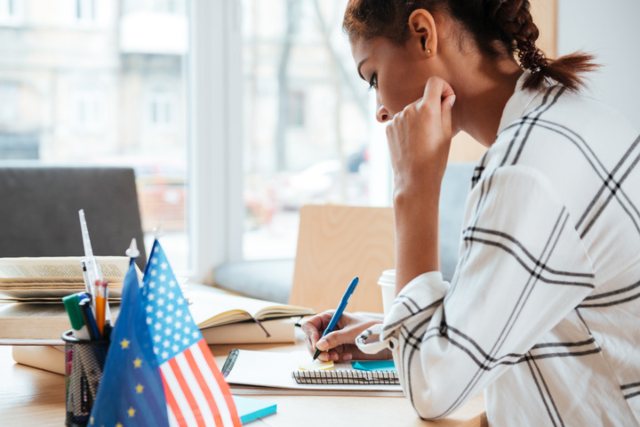 Before Submitting your Renewal
The United States Citizenship and Immigration Services (USCIS) has received many green card renewal applications. To help you with the process, we have compiled a list of all you need to know before submitting your green card application.
Permanent residents with a 10-year card should begin the renewal process immediately if their card has expired or is scheduled to be within six months. It is important to note that you should not try to apply too early, or US Citizenship and Immigration Services (USCIS) might reject your application and keep your filing fees.
Here is the renewal process:
Complete the form for renewal on either USCIS online account.
Compile all necessary support documents.
If needed, pay the filing fee.
Apply either online or by mail.
Wait for your renewed card to arrive.
When to Speak with an Attorney?
In many cases, especially if you have allowed your conditional permanent status to lapse, it may be necessary to retain the services of Abogados de Migracion en Atlanta. If English is not your first language, a bilingual law firm can more easily explain the steps to help you legally remain in the US.
If you select a private company to take care of this immigrant visa job, you must send the completed government forms directly to USCIS and any other government agency. You will have to take care of the other supporting documents independently. That's why it is recommended to consult with an attorney first.
How Can an Attorney Help in Renewing Your Green Card?
Working with an attorney to renew your green card would help you understand the forms and documentation and their timely submission.
A better understanding of the overall process would minimize the time it takes to apply to renew your green card and timely completion of the immigration paperwork. It would also assist you in legal representation in court if you are charged with violating US immigration laws.
An experienced immigration attorney will help you understand the instructions, complete applications, and submit forms to USCIS. In addition, they can assist with appeals if necessary and advise on the best course of action for those with special circumstances.
Tadeo & Silva Immigration Attorneys can provide a smooth and stress-free application process. Our attorneys have the experience and knowledge to help make sure your application is completed correctly. Contact us today to learn how we can help you with your green card renewal.
Application Forms for your Renewal
You can find the Application for a Green Card Renewal Form or immigration forms here.
All forms necessary for various Green Card renewal situations can be confusing but don't worry. A reputable immigration law firm will be able to provide the necessary services you require and walk you through the process.
What Is the Green Card Renewal Fee?
The renewal fee schedule provided by the Department of Homeland Security will provide the information necessary to plan for your particular situation. The fee for green card renewal is $930. This is a one-time fee required whenever you renew your green card.
The permanent resident renewal fees include the following:
Application processing fee of $220.

Biometric services fee of $85.

Green card issuance and delivery fees of $150.

Card production and shipment fees of $35.

Security surcharge of $25.
You can pay with a credit or debit card. Suppose you have questions regarding your green card's expiration date or other details. In that case, you can contact the USCIS application support center or a reputable immigration law firm like Tadeo & Silva.
Green Card Renewal Processing Time
 The renewal processing time is what it takes the US government to process an application for green card renewal. The processing time varies depending on the category of the applicant and the location of their residence.
The waiting period for a green card renewal application differs depending on the applicant's location. For instance, applicants in California have to wait three months to get their cards renewed, while those in New York have to wait five months.
Green Card Renewal Timeline
As previously mentioned, the green card renewal timeline is every ten years. While the procedure can appear simple, you should leave adequate time to finish the renewal procedure. If there are mistakes in your application that need to be corrected or may draw concerns regarding your status, you will have built a window of time to finish it effectively before your card expires.
It takes approximately ten weeks to process a green card renewal application and costs $460. You need to submit the following documents for a permanent resident renewal application:
A valid passport or travel document

Two passport photos

Copy of your current visa page in your passport

Proof of residence in the US.

Proof of employment status in the US.
 After Receiving Your Application
About two weeks after they receive the renewal application for your Green Card, they will likely send you a mandatory biometrics appointment notice. This is where they take your photo and fingerprints to prove your identity. 
After receiving your renewal paperwork, it can take the USCIS between six weeks and 12 months to process it, but the overall time frame is generally between 10 to 12 months. Since United States immigration laws are complex and change often, you may want to get advice from a qualified lawyer while restoring your status. Tadeo & Silva can quickly assist you or your loved one in replacing or renewing a valid green card to maintain lawful permanent resident status.
If you are a permanent resident who has finished Form I-551, your permit lasts for ten years, and you are qualified to begin renewing your status to retain legal status within six months of your expiration date. 
Bear in mind that if you are a conditional lawful permanent resident, you must utilize Form I-75, the Petition to Remove the Conditions on Residence. The function of this form is to eliminate the conditions set on your status. Directions for this form are on the USCIS site.
It is necessary to frequently check the status of your renewal application through USCIS online account. If any concerns or mistakes are made, or your application is rejected, you must know how to remedy this quickly. It takes up to 72 hours for an application to be registered on the site. If you have sent your application and your e-file invoice number has not appeared after 72 hours, call an agent through the USCIS for more details or contact an immigration office in Atlanta for additional assistance.
More information can be found on the USCIS website.
Renewal vs. Replacement
To renew your green card (or replace the permanent resident card), you initially need to complete a Form I-90 (formally called the "Application to Change Long-term Citizen Card"). This confuses some people, but the same application is used when a green card expires or needs replacement.
When you bring an application to restore your expired green card to the USCIS office, bring an extra picture to get a stamped Form I-94 specifying your evidence of status. You will get a letter if your application has been rejected. You will not have the ability to appeal to this. Nevertheless, you can send a request to reassess the decision.
This form should have additional and new evidence to ensure your case passes. It needs to develop the case that you were rejected due to inaccurate or lack of proof. If your application is rejected, retain an experienced immigration lawyer to help you navigate the situation and help you find the holes in your documentation.
Knowing Which Form to File
Since the Department of Homeland Security provides many forms that are a part of the green card renewal process, it cannot be very clear which form to file. Fortunately, an immigration attorney can help guide you through the potentially stress-inducing paperwork associated with maintaining your status as a legal resident of the United States.
Help with the Process of Replacing or Renewing a Green Card
If you need help with replacing or renewing your green card, contact our team of trusted immigration attorneys in Atlanta for information on how to renew.
Form I-90: This is the form provided for permanent residents and those with a commuter status who need to either renew their card or replace a permanent resident card with a lost or stolen card. It is important to note that you cannot use this form to apply for card renewal if you are a Conditional Permanent Resident. Conditional Permanent Residents, for instance, those who have achieved CR1, CR2, CF1, or CR2 status in the United States due to marriage or entrepreneurship, do not need this form to renew an expiring card.
Form I-551: Form I-551 is the legal name of the actual card itself. If you look in the upper-left corner of your current card, you will see "Form I-551" printed in small font.
Form I-751: One of the most basic forms of the immigration process, Form I-751 is used by conditional residents seeking to remove the conditions associated with their residency. The terms of your residency dictate whether or not this is the form you need to file, though, like if you are a US resident with a lawful permanent resident status based on marriage to a US citizen. Typically, form I-751 should be filed in conjunction with your spouse, but there are exceptions to the spouse being a part of the filing process.
When Your Spouse Doesn't Have to be on Form I-751:
The spouse subsequently died after you entered the marriage in good faith.
You entered the marriage in good faith but have become the victim of abuse or cruelty.
You entered the marriage in good faith, but the marriage was dissolved through annulment or divorce.
Terminating your status provided by this form would result in extreme hardship.
Submitting a letter explaining the necessary information along with your required supporting documents may speed up the process.
Green Card Renewal Status
To complete your green card renewal, you generally need a copy of your expired or soon-to-expire card to prove you qualify. Fees and other forms may be necessary, depending on your situation.
To check your renewal status, navigate the USCIS website's case status search.
If you have questions on the status of your renewal or need help navigating the renewal process, contact Tadeo & Silva today.
Frequently Asked Questions
When Do You Need to Begin the Process for USCIS Green Card Renewal?
If you are unsure when to begin the USCIS green card renewal process, it depends on a few details, and you should consult a local lawyer for advice. If you are outside the United States, knowing the green card renewal timeline is even more important. If you are a green card holder and you have been outside the US for less than one year, and your permit will expire within six months, but you will be able to return to the United States before it expires, then renew your green card as soon as you return to the United States.
Suppose it has expired and was not renewed before leaving the United States. In that case, you should contact the closest US consulate or port of entry (POE) to make them aware of your scenario before applying to renew a green card.
What If Your Green Card Expired?
Unless you commit a deportable offense or remain out of the country too long, an expired green card does not indicate you are no longer a legal US permanent resident, as you keep that immigration status for life. It simply means you need a new permanent resident card with the current modifications. A valid green card will ensure you can continue living and working legally in the United States and return to the United States if you take a trip abroad.
You must pay attention to the green card's expiration date on your permanent residence card, so you can prepare to satisfy renewal requirements and maintain your lawful permanent resident status, especially if you plan to leave the country temporarily.
Be Aware of These Potential Problems with an Expired Green Card
An expired green card could prohibit you from returning to the United States or doing other regular activities, such as getting a new job. Plus, you must always carry it with you, or you risk facing misdemeanor charges.
Hire a Great Legal Team with Years of Success
While more forms are a part of the immigration process than the ones listed above, these are some of the most common. Tragically, failure to fill these forms out in their entirety or providing incorrect information, either through malice or simple error, can hurt your status as a legal resident of the United States.
Fortunately, the team of immigration attorneys at Tadeo & Silva is well-versed in filling out these forms and ensuring that you maintain your legal status in the United States. While these forms are provided online by the Department of Homeland Security, you should not try to fill them out independently. Let them guide you through this process and ensure your residency is legal on your path to permanent citizenship.
Contact us
Legal Consultation
Book a consultation with us to answer all of your questions!