Renunciation of Citizenship
Discover the streamlined process of renunciation of citizenship with Tadeo & Silva Immigration. Take control of your future. Contact us today for a case review.
Author: Massiel Silva Tadeo, Founder, Tadeo & Silva
Attorney Massiel Silva Tadeo is a partner and owner at The Tadeo & Silva Law Firm. She specializes in removal (deportation) defense, family immigration, and hardship waivers. Updated on: September 30, 2023.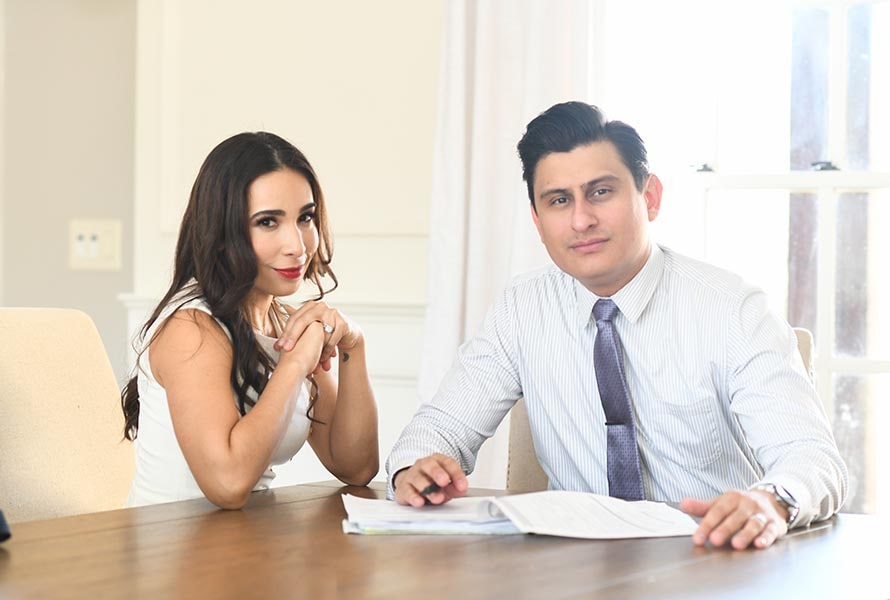 Contact us today to schedule your consultation.
A Guide to U.S. Citizenship Renunciation
If you are considering the profound step of renouncing your U.S. citizenship, It's important to fully understand the process and what it means. This guide will explain the requirements, paperwork, and steps involved in the renunciation process to help you make an informed decision.
If you have further questions or need help, our attorneys at Tadeo & Silva Law Firm are here for you.
What Is Citizenship Renunciation?
The renunciation of citizenship is a decision you make when you no longer want to be a citizen of a country. In the U.S., citizens can legally renounce their nationality through the renunciation process described in section 349(a)(5) of the Immigration and Nationality Act.
Renouncing your U.S. citizenship should be a voluntary action that you make. You should not decide to do it because you were told to or persuaded. It is usually better to get legal advice before you embark on the formal renunciation of your citizenship.
Eligibility of U.S. Citizenship Renunciation
Before embarking on the process, it's important to get familiar with the renunciation of U.S. citizenship requirements, which include:
This is a precaution taken to ensure that you are sure of the decision you want to make and that you are old enough to understand the consequences. You may need to show evidence of your age through your birth certificate. Also, as a parent, you can not help your child renounce their citizenship. This includes minors and those with disabilities.
You must be tax-compliant
Your tax compliance status is very important. You have to be tax-compliant for at least five years before your citizenship renunciation application is made for you to be eligible to renounce your citizenship. If you are not, you will be required to pay any tax debts you owe first.
Your decision is voluntary
To be able to renounce citizenship, you must be acting independently. If you are acting under duress or any other form of undue influence or coercion, you will not be eligible for citizenship renunciation.
It is essential to note that you can only renounce your citizenship in person and at a U.S. embassy or consulate abroad. You cannot initiate the process while still in the U.S.
Step One: Request an appointment
In order to renounce your U.S. citizenship, you must request an appointment at a U.S. embassy in a foreign state and appear before a U.S. consular or diplomatic officer.
You may need to wait for some time before you are given an appointment, but this varies depending on teh country you are in. You may have to wait for several weeks to receive an appointment at the U.S. embassy in the UK, Canada, and Switzerland.
Step Two: The appointment
At the appointment, you must come in person, bring the required documents, and pay a fee of $2,350. You can not renounce your citizenship through a representative or via email due to the provisions of section 349(a) (5) of the Immigration and Nationality Act.
A diplomatic or consular officer will interview you and ensure that you fully understand the nature and repercussions of the oath of renunciation. You will then be asked to fill out the following forms during the interview:
Before signing Form DS-4082, you will take the oath of renunciation orally in the presence of the consular officer.
Step Three: Receiving Your Certificate of Loss of Nationality
The officer will complete DS-4083, Certificate of Loss of Nationality of the United States, and send it to the Department of State for review and approval. The review process can take several months, depending on the backlog.
When your application is approved, a loss of nationality certificate will be issued to you.
Step Four: Renouncing Tax Citizenship
Until you fulfill your tax obligations, you will still be obligated to pay your tax dues even if you are no longer a citizen. You can exit your tax obligations by filing your final tax return.
What Documents Do I Need to Renounce My Citizenship?
You may need to bring the originals of the following documents to your appointment:
Birth certificate and U.S. passport

Foreign passport

Marriage or divorce certificates (if applicable)

Certificates of Naturalization for any country (if applicable)

Certificates of Citizenship for any country (if applicable)
Embassies may require other documents, so make sure to check with your embassy first.
What Happens if You Renounce Your Citizenship?
Losing your citizenship has some very serious implications, especially because it is irreversible and will take away all your rights. This is why we fully emphasize the need to fully understand the consequences of renouncing your U.S. citizenship.
Renunciation of your U.S. citizenship can differ in the way it affects you. The two possible cases are when you have dual citizenship and when you do not.
If you are a citizen of a foreign country, the consequences may not be as severe as when you aren't. If you don't have any foreign citizenship, renouncing your U.S. one will leave you stateless. The consequences of statelessness are significant and include the absence of any legal security and rights.
In addition, renouncing your U.S. citizenship will not free you of your previous tax and military service obligations. You must take the necessary steps to relieve yourself from these obligations after receiving your loss of nationality certificate to avoid potential penalties.
Another major consequence of renouncing your U.S. citizenship is that all your rights as a United States citizen will also have to go. This means you can no longer re-enter, live, or work like a U.S. citizen.
Tadeo & Silva Law: Your Atlanta Citizenship Attorneys
You don't need to go through the renunciation process alone. It is a serious and irrevocable act that can impact your life in several ways. Consider seeking appropriate assistance to help minimize its impact and ensure you are free of any financial or legal liability to the U.S. government. A top immigration lawyer in Atlanta can provide all the legal help you need.
Feel free to contact our citizenship naturalization attorneys at Tadeo & Silva Law Firm for legal guidance and support before, during, and after your renunciation of the citizenship process.
Contact us
Legal Consultation
Book a consultation with us to answer all of your questions!